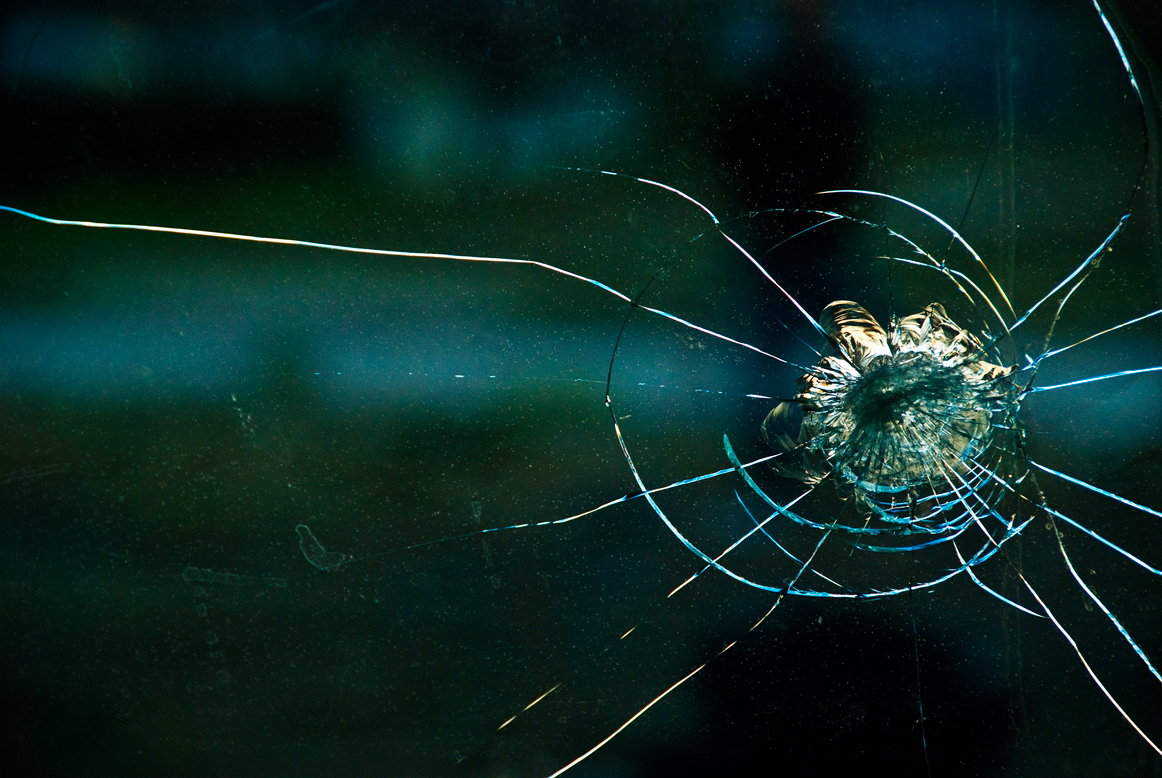 Sometimes, a married person has an affair, and everyone screams: "Oh my God, Roger and Beth got divorced because he/she had an affair!!!"
Wrong.
And that's bad because everyone sits around thinking: That was so stupid of [Insert Name Here] to do that. And now they're divorced. I would never cheat on my spouse, and he/she would never cheat on me. So we have nothing to worry about.
No one is afraid of what ACTUALLY ends marriages.
Hurt, scorned spouses suffering from the fallout of betrayal hurt about as bad as humans can. Let's not trivialize that agony, nor act like it doesn't matter. But in the end, people burned by marital affairs fall into one of two camps:
1. Spouses Who Repeatedly Fail Their Partners Until the Pain of Feeling Neglected Outweighs Any Guilt They Might Feel From the Affair (By far, the most common.)
2. Spouses Who Were Excellent at Marriage and 100% Innocent Victims of Con Artistry
I'm not defending people who have affairs. Betrayal is a horrible thing to do to anyone. To do it to the person you vowed to love forever (and/or your child(ren)'s other parent, is next-level wretched).
The affairs make the headlines. The affairs are big and dramatic. The affairs are gossip-worthy.
So many people then think affairs end marriages, thus concluding: "If I simply don't have affairs, I won't get divorced!"
The root cause of the marriage failure goes ignored or undetected.
No lessons are learned. No one grows.
Wash. Rinse. Repeat.
…
NOTE: Regular readers of this blog are about to be bored with another overly wordy recap of things I always write, including the most recent post on Married Men Taxonomy. (Much of what's below is stuff that spewed out of me while trying to write that post.)
Your time (and the time of any reader truly interested in improving relationships and marriage) would be better spent with this gem from Dr. Brent Atkinson which helps explain WHY couples struggle so mightly with communication, called "Core Differences in Ways of Maintaining Emotional Stability (Legitimately Different Ways of Navigating Life)."
It's brilliant and important, and I'm certain you'll recognize yourself and your partner in the words, and God-willing, maybe even find some answers you've been searching for.
The Everyday Divorce
Two adults voluntarily marry one another. Thousands of times per day, on average. Good people, too. They promise with all the sincerity they possess to love one another for life.
Five to 10 years later, half of them divorce and a large percentage of still-married people are sad, angry, scared, frustrated, having affairs, and often only still married because they feel trapped.
In the context of what's at stake for all involved, and what people invest to be part of it, I'd call marriage (the institution) the biggest societal failure we have.
I also call it the biggest social crisis of our time, and I don't think it's even close to being an exaggeration.
The inability of human beings to functionally coexist with those they profess to love, have children with, and share homes and other resources with; and then the negative trickle-down effects of all those broken people and relationships and behavior models for the kids involved, causes damage to humanity and society that can't be calculated.
It's very bad.
Evil people aren't causing this very bad thing. It's a bunch of good people accidentally making mistakes — and because it's not common knowledge that these things are mistakes, there isn't enough awareness to solve the problem.
How the History of Cigarettes Can Save Marriage
Just in my lifetime (I'm 37), we've gone from smoking in airplanes and restaurants, and in the car with the windows rolled up and our kids in the backseat, to very little public smoking, and essentially ZERO people who don't realize that smoking causes major health problems.
All it took was enough people giving a shit. Once a critical mass of people get it, everything changes forever.
I think the bad things that stem from broken families and divorce cause infinitely more societal harm than smoking does.
Hell, all I wanted to do in the midst of my own divorce was smoke and drink vodka.
People are getting divorced and breaking their marriages for the same reasons people used to accidentally die of lung cancer — they were making lifestyle choices based on incomplete or false information.
They simply don't realize what they are doing has dire consequences.
…
So, Roger and Beth get married. Roger starts leaving a glass by the sink each night before bed. And each morning, Beth finds it sitting by the sink and wonders why he won't just put it in the dishwasher. For a while, she puts it in the dishwasher or washes it herself.
But then other things like this start happening. Leaving shoes on the living room floor. Leaving damp towels on the bedroom floor. Leaving the toilet seat up (with the added bonus of pee stains on the toilet rim).
Beth finally speaks up.
Roger laughs it off, telling her she's making a big deal about nothing.
The next time they have the conversation, Beth shares that it hurts her when these things happen — when even after asking him to do things differently, he continues to do it his way, regardless of the hurt she feels.
What Happens Next is Why Our Marriages End
(Note: These things don't always manifest as husbands doing this, and wives doing that. There are exceptions. But it looks like this MOST of the time.)
She tries to explain why these things hurt her. A dish by the sink. Leaving laundry on the floor. Spending hours and hours playing video games or watching sports but being unwilling to spend 15 minutes replacing the lightbulb above the kitchen sink. For months.
Dishes and laundry and lightbulbs don't matter to him. He doesn't care and never will.
There's no switch he knows how to flip to make himself care, not that he'd ever want to anyway. It all seems too minor. Life would suck if I let petty crap like this bother me!
Beth says it matters. But he "knows" it doesn't.
The problem is not with me, Roger thinks. The problem is Beth's emotional calibration! It's wrong!
She lets inconsequential things negatively affect her, he thinks. And it all adds up to a simple fix: All I need to do is show her how silly and meaningless these things are. Once she learns how to feel like me, everything will be awesome.
He tells her: "That's a stupid reason. Stop making such a big deal out of this. What are you going to do someday when something that's ACTUALLY bad happens?"
That's not theory. That's pretty much exactly what I used to say to my wife every time I told her all of the things she said and felt didn't matter.
…
Beth hears her husband, for the thousandth time, say her feelings don't matter, aren't real, are not his problem or responsibility, and that the quality of their relationship rests solely on whether she's willing to start accepting things she finds unacceptable.
Because he has no intention of changing.
That's when it gets scary. Because Beth realizes: Oh my God. He's never going to change. This is my life. Where I must feel hurt and unloved every day until one of us dies. How did I get here?
She feels trapped and betrayed. She agreed to build a life with someone but he's not keeping his promises. She withdraws.
She's been hurt so many times, she can no longer carry on like she normally does. He asks what's wrong. She drops the hammer: "I don't feel like myself anymore. I feel like a stranger in my own life. I don't know if I love you anymore."
…
They start sleeping apart. Spending little time together. Hardly speaking.
He jerks off to internet porn, justifying it because she doesn't want to touch him anyway. Beth knows it, too.
She fantasizes about the guy at work who is always so nice to her and actually listens to all the things Roger does not. This man really understands me!
When Home Stops Being Home
Everything they used to think, feel and believe about love and marriage morphs into something else.
They dread coming home at the end of the work day. It feels so much freer when they're not trapped in that prison.
Gone are feelings of love. Gone is any sense of the values they grew up believing in and committed to when they married.
When every moment of every day hurts, and the rules people have always followed led them to the misery, then people start writing new rules.
When people feel dead inside, they just want to feel alive.
More months go by in the loveless, sexless marriage.
Beth or Roger finally crack, and take the marital affair plunge with someone they'd built an intimate relationship with, either at work or online.
That's usually where the story ends.
But Then Everyone, Including Divorcees Themselves, Get it Wrong
"Oh my God, Roger and Beth got divorced because he/she had an affair!!!"
Everyone who knows them writes off another relationship due to heinous, inexcusable actions of the person who had the affair. No one really sees how everything poisoned and fractured along the imperceptibly slow march toward their deaths.
…
All those smokers were dying of respiratory illnesses, but the doctors just kept smoking their cigarettes and scratching their heads about their patients' cause of death. Everyone stood around the funeral parlor smoking cigarettes and saying: "Frank was so young and healthy. This is so sad and unexpected."
And for the longest time, no one ever learned anything.
It's NOT okay that the affair happened.
But intellectually honest people recognize that the affair never, ever comes close to happening without the smaller marital indiscretions slowly eroding the relationship leading up to it.
…
Our marriages don't fail JUST because we're shitty at marriage.
Our marriages fail because everyone just keeps on metaphorically smoking and blaming the resulting lung cancer on anything and everything except the sick person's choices.
Our marriages fail because we're shitty at marriage, and even with a failure rate of more than half, nobody realizes it.