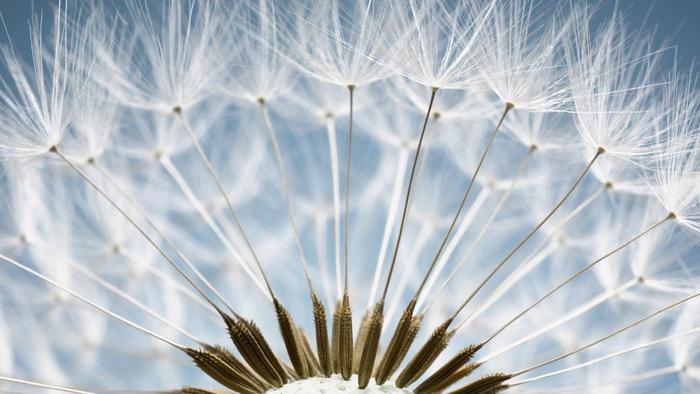 I think about how we treat the people and things that matter most.
The way we "Maybe later, kiddo" our children who want us to play with them, or want to capture our undivided attention while demonstrating something that's important to them but maybe less so to us.
The way we deliver some snide comment during an argument to the person we profess to love while leaving the house in the morning before work.
The way we are totally oblivious to miracles like electric outlets, light switches, running water, indoor plumbing, safe neighborhoods, the mobile web, stocked pantries, ice cubes, appliances, motor vehicles and on-demand high-definition video.
We take creature comforts for granted until they're unexpectedly unavailable.
If I'd somehow known one morning that it would be the last time I'd ever see or speak to my wife again, would I even think about saying some shitty thing I don't really mean before driving off like a huffy prick? Would I even leave her side for a second? On the last day?
How many dismissive "Maybe later, kiddo"s are you dishing out if you know there's no tomorrow for one or both of you?
Almost everyone is going to be more mindful of their priorities, the things they want to do and say, the people they want to be with, and how they want to be remembered if we all somehow knew: This Is The Last Day.
I don't mean to be morbid.
But I think it's obvious that we're capable of focusing our attention on the things that matter most when we're painfully motivated to.
And since people die unexpectedly every day, one wonders why we're all so good at Blissful Unawareness with the frequency we are, but more importantly, with the most precious things in our lives.
Paying attention is hard. I feel ridiculous even typing that. But all I need to do to prove the point is remind you that breathing is just about the most critical and fundamental condition required to be alive, and deep, mindful, intentional breathing is a super-healthy thing to do mentally, physically, and spiritually, and many people know it.
But: When is the last time you were aware of your breathing?
We Have a Vision Problem
Or at least I do.
We have a nasty habit of only valuing things which interest or impress us, while dismissing the things and people who don't.
My wife was passionate about marching band-related things. And I was a narrow-minded shit eater, so I would poke fun at it, acting as if the marching band high school or college kids' interests and skills were somehow inferior to those of the football players I was there to watch and which interested me.
I wouldn't stop there. If I was met with resistance, I'd walk everyone through my "irrefutable" logic about how football programs generate most of the athletic program money for both high schools and colleges, and how millions of people tune in to watch football games on television while not many people tune into marching band shows, even if there were such a thing.
I was right. Right?
You better not be nodding. I was totally NOT right. And even if there was a way to be "right" in an opinion-based argument, why would we exert energy shitting all over something that means so much to the people we love?
I think "Because we're assholes" comes close to hitting the mark.
Maybe you think playing Pokémon GO, or studying backgammon, or pursuing careers in ballet, or commercial fishing, or comic book stores, or personal training, or music, or golf course design, or alternative health food stores, or laundromats is stupid, and so are all of the people who like those things.
I still accidentally judge things without fully understanding them. I accidentally do it when I'm not paying close enough attention.
…
We often don't SEE things as they are.
Like the advanced gymnast or ballerina leaving the avid basketball fan unimpressed, even though the gymnastics feat or the ballet routine might have required more strength, discipline and athleticism than some great basketball play.
I watched Straight Outta Compton for the first time this weekend. It's the story of how the rap group N.W.A. flipped popular music on its head in the late-1980s with raw, profanity-laced gangster rap that described daily life on the hard streets of Compton, Calif. for hip-hop legends Dr. Dre, Ice Cube and Eazy-E.
The movie was awesome if you can handle the graphic language and subject matter. I'm sure many people can't. And I can understand why nearly 30 years ago, parents who love their children didn't want them listening to young men lyrically celebrate gang violence while championing gratuitous sex and using worse language than George Carlin and Andrew Dice Clay.
How many times have you heard it (almost exclusively from white people)?: "Rap?! That's not even real music!"
I'll let musicians debate what is or is not music.
Perhaps a better question is: What is art?
Many people obsessed with Conway Twitty, Iron Maiden and Creedance Clearwater Revival went out of their way to lift up the music they love while tearing down this new thing that sounded, felt, and looked different.
I'm not asking people who love rock and country music to "like" rap music. People are allowed to like whatever they want, which is kind of the entire point.
I am suggesting that I think if we really SAW what these men did and do—mindfully—for what and why and how it was, maybe more of us would respect the artistic genius involved in sampling tracks and writing rhymes. Do the Rascal Flatts really have more talent than Method Man?
…
This idea of SEEING things as they are—with mindfulness—is important to me, and I think, should be to the world.
People see NASCAR racing on TV and they think it's easy and boring because it's just a bunch of people turning left over and over again, and since most of us drive cars, maybe we all secretly think we could do that too.
But when you see what a pack of 43 cars looks like with just a couple feet of room to the front, rear, and sides of them while screaming down a straightaway at 200 miles per hour, you really SEE what it is.
People see DJs playing music at a party or night club and they sometimes think it's easy or unimpressive because it's just some person playing other people's music, and since most of us play other people's music, maybe we all secretly think we could do that too.
But when you see what DJ AM could do to mash up musical genres, and transition from a rock track, to a hip-hop track, to an electronic house music track with flawless beat transitions, and making sure the final lyric in the previous song flowed seamlessly into the lyrics of the new song live with real vinyl records with a thousand-person audience, you begin to SEE the talent for what it is.
A lot of us don't necessarily "like" things, but we grow to appreciate them because of some personal experience we have that helps us achieve perspective.
We don't necessarily walk away loving poetry slams or the sport of hockey, but when we understand what something's about—when we SEE them for what they really are—everything changes.
Value and appreciation rise. We treat things better. We enjoy life more because now there's more to enjoy.
…
Sometimes I don't pay attention to things, and then life problems emerge.
Sometimes I don't pay attention to people, and then a bunch of things break—like homes and families.
Sometimes I don't SEE a thing or a person or a situation or a talent or an opportunity or a lesson for what it really is.
I don't see the miracles, nor respect the talents, nor appreciate the opportunities in front of me, and it's not because I'm blind, or obtuse, or ungrateful.
If there was only a whisper: Pssst. Pay attention! THIS matters!, I think maybe I'd drop everything for a few extra minutes of laughter and joy with a little boy who's growing up too fast, or that I would have during my marriage, or that I'd SEE others and their differences and life's many opportunities as they really are.
But maybe the whispers are already there. Maybe it's the tuning and listening that's the problem.
You know—to the people closest to us.
The things that matter most.