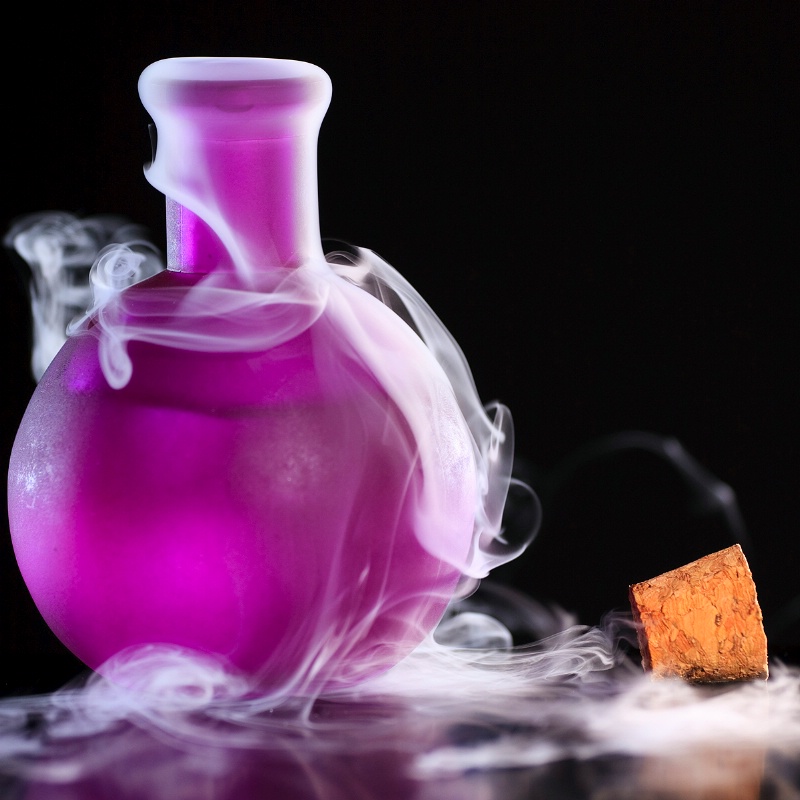 Author's Note #1 – This is intended for men focused on long-term monogamous relationships. It's NOT for "pick-up artists," who I'm confident know WAY more than I about how to succeed at having cheap sex with many strangers they'll never see or speak to again.
Author's Note #2 – Hey mom! Maybe you should skip this one.
…
Talking about sex is uncomfortable for some people.
I think it's because many of us grow up only hearing about it as this naughty, taboo thing we're not supposed to be doing or thinking about until we're married.
Some people grow up avoiding sex in an effort to do what they've been taught is the right thing. Most of that group is probably doing so out of fear. They might be afraid of eternal damnation, moral judgment from others, disease, unplanned pregnancy, or something I haven't thought of. Another group might not be afraid at all, but rather are deeply committed to living according to their moral code.
Maybe we succeed in our individual pursuits of avoiding sex or sex-related activities and enter marriage as shy, awkward and intimidated virgins.
Or maybe we failed in those pursuits, and spend our lives carrying a bunch of guilt and shame around like painfully heavy and oversized luggage without wheels.
In EITHER case, we're suddenly supposed to shut off 25 or whatever years of psychological conditioning the moment we enter marriage because A. It's totally okay to have sex now!, and not only that, but B. You better be kind of awesome at it, because no matter how much someone might want to deny it, a healthy and active sex life IS ABSOLUTELY one of the structural foundational elements of a marriage that lasts.
Or, put another way—failing in your marital sex life has a few different eventualities, and all seem bad: Divorce, Affairs, Miserable Marriage, or a total psychological disconnect from one's sexuality in order to cope in a life devoid of physical intimacy.
…
I've been putting more effort into not categorizing things in terms of the gender divide, but sometimes the evidence is so strong that something is true for MOST people, that efficiency demands it:
While men and women both crave sexual satisfaction, the things that create feelings of arousal in men are often not the same things that produce sexual arousal in women.
Men's sexual cravings tend to be more—I don't know… superficial? Men's arousal is often tied to visual stimulation. Body parts. Images of women in the throes of sexual ecstasy. And unfortunately, from novelty—something new or unfamiliar. Men are more prone to view an orgasm as the end game in and of itself. The research shows that sharing the experience with a partner is typically less important to men than it may be to women.
Women's sexual arousal is much more psychologically rooted than in men. In fact, women often experience a civil war of sorts between their physical and mental responses to sexual stimuli.
Put more simply, a male erection is a virtual guarantee of sexual interest and arousal. But a female exhibiting physical evidence of stimulation can be 100-percent detached from the experience psychologically and emotionally.
In other words, a good female actor willing to lie can convincingly fake sexual pleasure, while men sort of can't.
How to Make Your Partner Want You
Sometimes I look at the search terms people used to find this blog.
Last week, I saw this one: "magic potion to make a woman crave for sex."
I laughed and made a note of it. But then I found myself thinking about it because it's a conversation topic with merit.
I think this is a critical component of healthy relationships, and fits neatly into the overarching We Must Learn Empathy conversation.
If men assume (as I naively did for years) that their female partners generally experience sexual thoughts and activity in the same ways they do, it's no wonder there's so much dysfunction, cheating and crappy relationships happening.
Put another way, your wife or girlfriend leaving you because of your inability to understand how leaving dirty dishes by the sink can inflict severe emotional harm would be essentially the same thing as her leaving you because of your inability to satisfy her in the bedroom. (Hint: It would have almost nothing to do with your bedroom skills or the quality of your performance.)
My anonymous friend stumbling on MBTTTR during his digital quest for magic sex potion is highly unlikely to ever read this. But maybe someone else will.
…..
Shameless Self-Promotion Note About My Coaching Services

I started coaching in 2019. Clients and I work collaboratively through current and past relationship stuff in order to improve existing relationships or to prepare for future ones. Other clients are trying to find themselves after divorce or a painful breakup. We talk by phone or video conference. People like it. Or at least they fake it really well by continuing to schedule future coaching calls and give me more money. If you're going through something and think I might be able to help, it's really easy to find out for sure. Learn More Here.
…..
The Recipe for Magic Sex Potion
1. Wake up each day, and intentionally think and feel: I choose to love my partner today. No matter what happens or how my mood swings, I love her. I am grateful that she chooses me despite my flaws. I appreciate the many things she does for me. Think of those things. There are A LOT. Pick one of those things and then, by speaking face-to-face, writing a note, sending a text, making a phone call or maybe some other really cool way, communicate to her that you appreciate something she does. There's nothing too small to notice.
2. When you hug her (daily), do it for six seconds. Not four or five. Six. That's how long it takes for important brain chemicals to kick in and boost our emotional connection with the person we're hugging. Six-second hugs. Be mindful of stuff like this. These things matter.
3. When she tells you stories about her day, or wants to include you in a life decision she has to make for herself or your household, LISTEN attentively to her stories, and be engaged enough to provide feedback if (and only if) she requests it. Because I have bad news: Your penis WILL NOT make it all better for her. However, if you actually sacrifice just a little bit of time each day to actively listen to your partner, she will be infinitely more interested in touching it.
4. Become an empathy expert and practice demonstrating it. I'm serious. It will change your life. You can actually FAIL a little bit at empathy and still improve the health of your relationship simply through your demonstration of TRYING. Empathy Wizardry. That should be your new thing. So much sex, potion seeker. Or I should say… empathy wizard.
5. Avoid at all costs anything which forces her to do something your mom would have done for you. It's okay if she WANTS to. I'm talking about the things she doesn't want to do. Cleaning up after you. Reminding you of that thing you have to do this week. When you put her in a mother-like position, then she starts to feel like your mom and doesn't want to bang you. This isn't discussed enough.
6. Be kind. I don't mean "nice." Nice is bullshit and it's not enough. BE KIND. If you don't know the difference, this might be a good time to figure it out. Not being a prick should be a given. It might be time to learn why she gets upset with you even though everyone else in the world thinks you're such a nice guy.
7. Exercise, but not because you think she likes toned arms and a flat stomach (even though she probably does). That's gravy. Exercise demonstrates and results in a few things which women do respond to sexually: A. Self-respect, B. Discipline and follow-through, and actively doing those things breeds within you C. Confidence. These are important ingredients.
…
There are many other ingredients you can add to your cauldron while you brew future batches of Magic Sex Potion, and I'd love to learn other things I can add to improve this recipe.
People hunting for magic sex potions want a shortcut. A life hack. That's what Pick-Up Artistry is for. If you love the idea of dying old and alone with herpes, feel free to explore some of those ideas.
But if you're someone who craves companionship, contentment and connection every day for the rest of your life with a partner who genuinely derives pleasure from satisfying you sexually and from your touch, I think you'll find this concoction to be an effective tool.
Order your Magic Sex Potion today and I'll throw in a nice bonus gift:
A guarantee that you'll literally be a better man every day for the rest of your life, reaping countless riches in the process and helping others do the same.
Go kick ass, potion seeker.
…..
Like this post? Hate it? You can subscribe to this blog by scrolling annoyingly far to the bottom left-hand corner of this page and inserting your email address under "Follow Blog via Email." You can also follow MBTTTR on Twitter and Facebook.