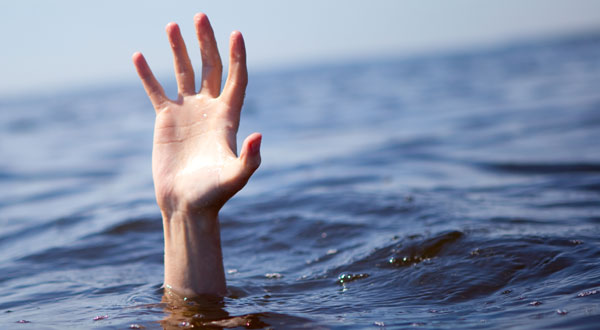 She liked to shower at night.
The downstairs bathroom, just down the hall from the guest room I was sleeping in, was the one she always used.
Everything was fucked.
I don't mean, we were having a spat.
I mean, the entire universe was upside down and I couldn't remember the last time my wife said "I love you" or hugged me like she meant it. Sex? Sleeping in the same bed? Ha. Right.
The celibacy streak was only just beginning, but relative to my life experience up to that point, it had already been forever.
You want to experiment with male psychosis? Go from sexually active to involuntary celibacy. I know women also don't like sex deprevation, but I'm not sure the psychological effects are the same.
She seemed fine about it. I'm not saying she was. I'm simply saying it was clear she preferred to sleep in separate bedrooms and never touch each other rather than go back to the way it was.
I wasn't fine. In these moments, you start asking yourself questions you don't really want to know answers to: Would she rather touch herself than let me touch her? Is she seeing someone?
You go long enough without, combined with the emotional vortex of shit you're living in, and you literally go a little bit crazy.
I couldn't take it anymore. My pretty wife was on the other side of that bathroom door in a towel or nothing at all.
I don't remember what I said or did next, but she agreed! Holy shit! She said yes! My God. Hope.
It had been several months.
Hands. Lips. Tongue. Teeth. I know how this body works, I thought.
Because when I do this, that usually happens, and when I do that, this usually happens.
But none of that happened.
I wanted so badly for it to be like it used to be. That's how it had gone in my head. The beginning of the Marriage Reset!
I don't think she was trying to be cruel or intentionally not physically or emotionally responding. In fact, I think she did try.
But you can't fake it. There are no masks when it's just two naked and familiar souls. You just know.
For the first time in my life, I couldn't do it. I was physically incapable of performing. Like the old guys in those commercials. I needed her to want me and like me.
But she didn't want me. She didn't like me.
I was emotionally beaten and physically broken at 33 years old.
I rolled over, staring at the ceiling.
She left without saying anything.
A minute or two later, I had my first God's-honest Will Hunting breakdown.
I sobbed. Convulsed. Couldn't catch my breath. She could hear me through the floor vents in our upstairs bedroom.
Her pathetic loser husband who wasn't even good for THAT anymore. Crying like a wimpy bitch.
I never gave up hope for a miracle. But that's when I knew it was over.
'I Want to Save It'
Tom wants to save his marriage.
He's not just saying the right things. It seems clear he means it the same way I meant it once the lightbulb finally clicked on. His heartfelt blog comment and email contain many of the same things I was thinking and feeling three or four years ago when my life was in much the same place his is now.
He was a little bit selfish and oblivious, and then had the epiphany people have when they finally solve a vexing problem. It happens to all of us. That moment something clicks in our brains and we learn something. Most of the time, it's some mundane little fact or method of doing something. But sometimes it's Why My Wife is Hurt, and How I am Responsible for Causing It.
It's life-changing.
Something just clicks and you finally get it.
For me, it was reading How to Improve Your Marriage Without Talking About It. It's a goldmine.
For Tom, it was something else.
And we get excited. Hopeful. We finally understand, babe! Now I know how to be a good husband! I really, truly get it!
All we need is for them to give us a chance.
But all they see is a Wolf in Sheep's Clothing. They ALREADY trusted their entire lives to us. It was the most sacred vow we've ever made, looking them in the eye while we slipped the ring onto her finger.
And then we spent years not following through on those promises.
They told us what was wrong as it was happening. Instead of apologizing, taking steps to fix what's broken, and making sure it never happens again, we tell them they're crazy and explain how and why their feelings are wrong.
The person they need to make them feel safe is now the greatest threat to their long-term happiness.
But we're all smiles and promises again, us guys. And EVEN WHEN WE REALLY ARE DIFFERENT THIS TIME, the gamble doesn't seem worth it for them.
If they guess wrong this time, they may never recover.
…..
Shameless Self-Promotion Note About My Coaching Services

I started coaching in 2019. Clients and I work collaboratively through current and past relationship stuff in order to improve existing relationships or to prepare for future ones. Other clients are trying to find themselves after divorce or a painful breakup. We talk by phone or video conference. People like it. Or at least they fake it really well by continuing to schedule future coaching calls and give me more money. If you're going through something and think I might be able to help, it's really easy to find out for sure. Learn More Here.
…..
You Can't Taste the Poison
Routine acts like poison that eventually kills your marriage.
You naturally fall into it. It's human nature to crave safety and predictability. So we like to do the same things every day when we come home from work, and after dinner, and before bed, and when we wake up in the morning.
I live in a decent little house in a typical-for-Ohio older suburban neighborhood and drive a base model 2014 Jeep Grand Cherokee.
When I first got the house, I felt like a real estate baron. After nearly 10 years living there, I mostly don't think anything about it at all. It's where I live.
When I first got the Jeep, I felt like I had the nicest vehicle on the road. It was my first-ever brand-new car. Now, it's just my car, and I mostly think about how much worse it looks than all the more-expensive Grand Cherokees I see.
Everyone gets it. We take things for granted. We don't know how not to. Every day, we forget to think about and concentrate on the two or three people or things that really matter most.
It's only cliché because it's true: We don't know how good we have it until we lose something.
So we come home from work and have dinner together and chit-chat about the day. We often don't say "thank you." For what? For EVERYTHING. After years together, we don't even see what our partner does for us. Not the good stuff, anyway. We only see the flaws. Like my kitchen that could use an upgrade or my garage door opener that stopped working.
I don't feel grateful that I have a kitchen with functioning appliances and enough money to cook excellent meals any time I want. I don't feel grateful that I have a two-car garage even though it's the first house I've ever lived in as a car owner that had one.
I bet I'd appreciate it if I had to live in a shanty in rural Haiti.
I bet I'd appreciate my Jeep if I had to drive a rusted-out $300 car with a non-functioning heater this winter.
Just like I learned to appreciate how much better my life was—despite all the occasional frustration and bullshit—when my wife and son lived at home.
…
Sometimes husbands and boyfriends fall into the comfortable routine. We like it. Because outside of birthday parties, surprises are usually bad. This goes on for years. When our wives or girlfriends get upset about something, we all just think it's a common side effect of marriage and long-term relationships. Mom used to get pissed at dad! This is just what happens!
We don't ever think we should make changes.
We don't learn how to empathize until our insides twist up and our hearts break just like our wives' did months or years earlier.
Holy shit. THIS is what she felt like when I told her she was wrong and to get over it.
I finally understand.
We think she owes us this new opportunity now that we have a better tool kit.
We made vows!
We have kids!
When you're broken on the inside, none of that shit matters. Self-preservation and a desire to protect our children always win out.
Our wives are dead inside. And we made them that way. But then we expect them to just snap out of it because of our epiphany.
Eagerly, we start changing how we do things.
She'll like and appreciate this!
But she doesn't like and appreciate it. It feels like desperation. Like parlor tricks. Like a too-little-too-late effort to convince her not to leave.
We've never cared about anything more than this. Our family is and has always been our highest priority. But she couldn't tell. And we didn't know that behaving the way we were might jeopardize it. She's got to see that now!
Arguments still pop up. She's still sad and angry. She's not happy about how hard you're trying now, because she's still totally broken by the previous 2,000 instances of severe pain and emotional abandonment without so much as an apology or acknowledgment from us that we caused it.
We get defensive and freak out.
"Why can't you ever let anything go!? Can't we just concentrate on tomorrow!? Can't we just start over!?"
We become totally unhinged emotionally.
Our brains are telling us to calm down and speak maturely. We know what we want to do and say. We want to use our patient, loving and understanding tone of voice. But our bodies rebel. We blurt out fighting words, and the instant shame washes over us at failing her and succumbing to pride and defensiveness yet again.
"See?" she thinks. "He's the same. I knew I couldn't trust him. That asshole deserves what's coming."
Can It Be Saved?
I know what it looks and feels like when your wife dies on the inside.
Tom is coming to terms with it now, too. And what he wants to know is the same thing I wanted to know: Can it be saved? What can I do?
I don't think our wives hate us. Hate is an actual emotion.
What I think they feel is a total absence of emotion.
Apathy.
Indifference.
In the end, it's not really a negative emotion they feel toward us.
They feel nothing.
First, I watched my mom leave my stepdad because of this indifference. Then I watched my wife leave with my son for the same reason.
Then I broke a little bit more and couldn't breathe for months.
Then I freaked out and called a therapy hotline, and the lady told me I should try journaling.
Then I got drunk on vodka and started a blog instead.
Then I started writing about my marital separation and divorce without taking responsibility for any of it.
Then I started writing about those things WHILE taking responsibility for it.
And that's when everything came together.
People read it and cared, because being a person who feels and is afraid of all the things most of us are too scared to talk about is something almost everyone understands.
Wives started writing me.
A few. Then dozens. Then hundreds.
I've read THE EXACT SAME DIVORCE STORY so many times, I could be a legit marriage counselor, I think.
But there are always two things I don't have an answer for:
How do you get a man to have the epiphany BEFORE everything breaks? And…
Can we bring it back from the dead?
Maybe someone out there can provide more insight. Maybe there are success stories about a totally broken marriage that ended up Happily Ever After.
A unifying Disney movie moment with fireworks and shooting stars during the redemptive kiss.
Or maybe magic. Sorcery.
Or maybe a miracle. God.
But I've never seen it happen without a bunch of people getting their hands dirty first. I've seen instances of two people finding one another again. But in EVERY case, there were other sexual partners and a whole bunch of healing time in between.
On the other hand, I understand the healing power of knowledge.
Because I think Tom gets it now. I think Tom might get it like I get it.
I think Tom might love like I love.
And in my experience? Love never fails.
And even though I've never seen one? I believe in miracles.
And even though I've never written one? Some stories have happy endings.
…..
Like this post? Hate it? You can subscribe to this blog by scrolling annoyingly far to the bottom of this page and inserting your email address under "Follow Blog via Email." You can also follow MBTTTR on Twitter and Facebook.