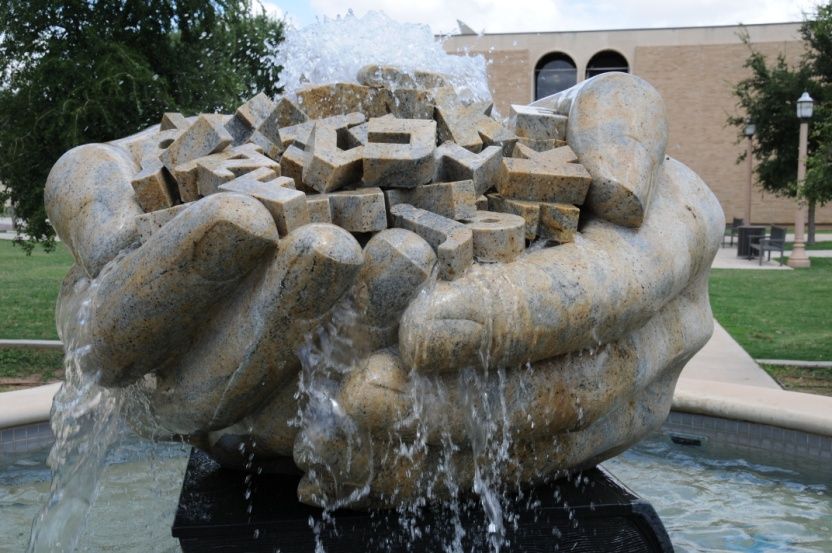 Thousands of people find Must Be This Tall To Ride articles every day because of questions they asked the internet. I just conducted a semi-thorough inspection of the questions and keywords people typed into search engines to find articles here.
If you want to know what's in someone's heart, you need only know what questions they ask in privacy, or when no one's watching.
These are the big questions that a lot of people are most often asking about their marriages and dating relationships.
1. Why is my husband an asshole?
This is the No. 1 question driving internet traffic to this website, and has been since 2013.
Those people usually end up here.
Variations:Why is my husband mean to me and nice to everyone else? Why is my husband such a jerk? Why is my husband such a piece of shit? Why isn't my husband nice? Why is my husband an arsehole? Why is my husband an idiot? And of course, there are variations including the f-word being used as an adjective for most of these.
Answer: He might not be an asshole!
He might just suck royally at being married because he never learned how, and being married to someone who sucks at it feels exactly the same as someone being an asshole to you.
The most wonderful, charming, handsome, intelligent man in the world might still make for a VERY BAD choice to pilot your aircraft if he's never had formal aviation training. We train pilots before giving them a pilot's license. They learn about critical pre-flight checks and have extensive training on what to do during various trouble or emergency scenarios.
The brilliant and awesome guy isn't an asshole just because he's a crappy pilot during your first flight together. He's literally not armed with the proper tools, skills, nor experience to be a good pilot.
The same is true of being a husband.
There are proper tools, skills and experiences that prepare men effectively for marriage. Only the smallest percentage of young men are exposed to and given those tools and skills in their youth to prepare them properly.
…
Or, maybe you actually did marry a huge asshole.
Sorry.
That was a poorly conceived long-term strategy, but we all make mistakes. Me, especially. This is preventable, and we'll go over how in just a minute.
2. Why does my wife hate me?
Variations:What to do when your wife hates you. How do you hurt your wife emotionally? (Which I'm generously interpreting as concerned husbands seeking insight on behalf of their wives, and NOT a bunch of psychos plotting emotional abuse with Google research.)
Answer: Because she thinks you're an asshole, regardless of how true that is.
She probably grew up with a mom and dad who fiercely loved and protected her, and she spent ages 12 through yesterday shooing away men who were trying to sleep with her. And after a LIFETIME of saying no to a bunch of suitors, and not believing anyone was good enough to replace her parents as the most-trusted people in her life, she finally chose YOU.
And whether it's because you're an abusive prick who is intentionally cruel to her OR because you're a good guy completely in the dark about why she's upset with you, her genuine reality and everyday experiences have her convinced that you are deliberately hurting her.
The guy she chose over dad and mom. The guy she shares a home and bed and bank account with. The guy she chose to be her children's father. THAT motherfucker is literally her biggest threat and adversary every day of her life.
And then! On top of that, when she asks for your help, or tries to explain what she's experiencing, she's told what an overreacting, crazy, ungrateful, incorrect dumbass she is for making these wild accusations and having such poor emotional calibration.
Face it. You frequently choose other things over your wife and kids. She notices.
So. You're either both evil or insane. Or, just maybe, you're both actually really good people trying your best and are simply missing key pieces of information (like a marriage cypher) that would grant you the ability to talk to one another in ways that bring a greater sense of understanding and closeness, rather than perpetuating The Same Fight over and over and over again.
What do you do about it?
You love. Actively. Inconveniently. Even when you don't feel like it. You choose to love even when it's hard and not feeling reciprocated.
Will that save a marriage? Sometimes it will. Othertimes, things are broken beyond repair, and everything ends with lots of tears, depression, bad life decisions, and excessive alcohol use.
But you love anyway. No matter what. Because you promised you would.
And keeping your promises changes everything.
3. How do I deal with my asshole husband?
Variation:What to do when your husband says hurtful things?
Answer: First, let's acknowledge that he might not actually be an asshole. Things aren't always what they seem. Second, if he IS an asshole, you probably have some culpability in the decision to choose him out of the 3.5+ billion males roaming the earth.
If you're still not married—Phew! There's still time. That was a close one. Here's how to know whether you should marry him.
The things one should do to prevent marrying an asshole in the first place tend to be the same things one should do to ANYONE who would treat you poorly.
4. How do I tell my husband I love him in a letter?
Step 1: Grab a pen and a piece of paper.
Step 2: Write "I love you."
Step 3: Hand that piece of paper to husband.
Unsolicited advice: Writing a Letter to Your Husband Won't Save Your Life or Marriage.
5. How do I lose my virginity?
God. Get your shit together teenagers (or all you I.T. guys who work in my building who are clearly eating too many Hot Pockets).
Variations:How do I make a sex potion? How to seduce your wife.
Answer: I'm not going to give you the answer you're looking for, but I am going to give you the answer that will help you have an excellent, healthy and active sex life in the context of a monogamous relationship.
This is how you brew magic sex potion.
This is how to seduce your wife.
You're welcome.
6. Why does my husband expect me to do all of the work around the house just because I don't have a job?
Answer: This usually falls squarely within the He Doesn't Currently Have the Tools Required to be a Good Husband department. It's theoretically possible that I would agree with him (if he works two jobs, or 70-hour weeks and you don't have children or classwork or any other daily life responsibilities, for example).
There's no right or wrong way that works for everyone in terms the division of labor split. Everyone's "fair" or "effective" will look and feel different.
But if one person feels strongly that there's a disparity and that they're carrying too heavy a burden, it doesn't even matter how true or untrue it is. Your marriage will eventually fail, because all people fall when they no longer have the strength to carry things.
More than likely, your husband is an Accidental Sexist like I used to be. He grew up seeing dads, grandpas, uncles and big brothers going to work, and watching moms, grandmas, aunts and sisters changing diapers, cooking meals, washing clothes and dishes.
He grew up talking football and drinking beer with his buddies.
He experienced women drinking a lot of wine coolers, talking about clothes and reality TV, and reading bridal magazines.
That arrangement is "normal" to him. That is "the right way" to do things. It's all he knows.
Don't worry. He'll either get his shit together once he gets help figuring it out, or he'll figure it out while trying to do everything himself when he's single again.
I work a lot at a job and they compensate me reasonably well for my time.
At home, I'm the only adult to do laundry, grocery shop, vacuum, dust, mow grass, take out the trash, manage the mail, and keep a calendar so I'm always on top of upcoming events for me and/or my young son.
My job is FUN compared to all of that shitty work at home.
I don't always do it because I don't want to. And that works when you're a divorced single guy.
That will get you divorced when you're married.
7. Is marriage counseling bullshit?
Answer: The way you're using it? Probably.
Let me guess: Your marriage has turned to absolute shit and you can't really explain how or why. One or both of you had an affair, or secretly wish you were. And now one of you is thinking about paying someone $300 an hour so that your spouse can unleash a laundry list of complaints about you and your relationship to a complete stranger, and have that person AGREE with them.
Sounds awesome. How do you think that's going to end?
Marriage counseling is NOT bullshit in its purest form.
It's only bullshit the way most people try to use it as a magical marriage-fixer after having spent the past several years accidentally destroying it and each other.
I believe people who use marriage counseling as a crutch for receiving validation in an attempt to convince their partner that they actually are the asshole they've been accusing them of being all along, that their marriages will fail.
I believe people who go to marriage counseling expecting the other person to accept blame and suddenly change their behavior will be both disappointed and divorced at the end of the process.
I believe marriage counseling can save a marriage only when a human being enters it seeking answers to the following questions: What are the things I've done—perhaps unknowingly—that have contributed to our shitty, failing marriage? What can I better understand or actively do to be a great spouse? What are the things I can do to make my partner feel loved, wanted, and safe in our marriage so that they WANT to be my spouse?
The Blamers and What's-In-It-For-Me? people tend to eat mountains of shit.
The genuinely humble people willing to learn what things they don't know tend to eat mountains of shit too, but THOSE people at least have a fighting chance to save their marriage or have a happy and healthy relationship later in life.
The blamers and me-first people are doomed to a life of repeating their relationship failures over and over again.
…
But maybe there's another way.
Just like people consult doctors, pastors, nutritionists, personal trainers, coaches, teachers, etc. for guidance and advice, maybe people can start going to marriage counseling BEFORE marriage. And during the first few months and years of the relationship. Maybe they can always go.
Two happy people who love one another, seeking answers together for how to make life better for their partner.
Can you imagine it?
The closeness and gratitude that would foster?
The fuckness and anger that would prevent?
As a single, divorced father now five years after it all fell apart—I can.