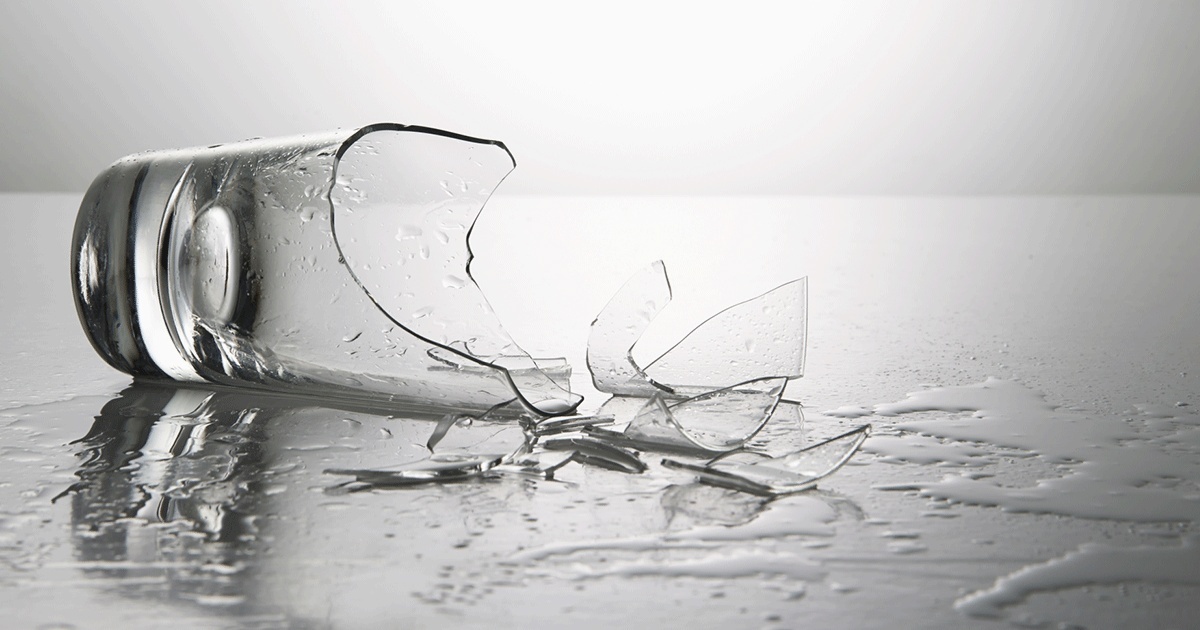 I break promises.
I break promises, and then other people sometimes feel let down or betrayed, and then maybe I never talk to them again.
Break enough promises and maybe your entire life breaks.
Maybe you lose a wife. Maybe you lose friends. Maybe you lose touch with your family.
Just maybe, if you break too many promises, you lose your children.
I am divorced because I broke promises. I lost half of my son's childhood because I broke promises.
I've known for a long time that I break promises, even though I remember feeling like a reliable person in my youth. I remember feeling as if I was someone others could count on.
I remember being someone people could trust.
But when enough time passes and enough instances pile up of us not doing something we said we would, a new narrative begins to form.
I am not someone who keeps his word.
I am unreliable.
I can't be trusted.
But, it's not as if you discuss this personal shortcoming with others.
I mean, you're not walking into job interviews proclaiming how unreliable you are or listing on your work resume all of the moments in which you let others down. You want the job.
You're not telling a group of peers ridiculing something that you actually like whatever they're mocking. You don't want them to not like or mock you.
You're not communicating to someone you want to date or marry that you're not trustworthy. You don't want them to leave you.
…..
Shameless Self-Promotion Note About My Coaching Services

I started coaching in 2019. Clients and I work collaboratively through current and past relationship stuff in order to improve existing relationships or to prepare for future ones. Other clients are trying to find themselves after divorce or a painful breakup. We talk by phone or video conference. People like it. Or at least they fake it really well by continuing to schedule future coaching calls and give me more money. If you're going through something and think I might be able to help, it's really easy to find out for sure. Learn More Here.
…..
If I tell you something and it turned out not to be true, did I lie to you?
That's nuanced, right?
To me, a lie is something said to deliberately mislead, deceive, or conceal truth in ways that protect or benefit you at the expense of other people ultimately being hurt by the deception.
By that definition, I am not a liar. I don't plot mistruths in an effort to hurt others. Never.
But, do I say things that sometimes end up not being true because I didn't follow through with a promise, or because things outside of my control prevented me from keeping the commitment? Absolutely.
Whether I lied or not, or whether I intended to keep a promise and was a victim of circumstance, the fact remains that I promised something that never got delivered.
Sometimes that leads to a shrug, easy forgiveness, understanding, and a time extension to try again. Another chance to make it right.
And then other times, your wife takes off her wedding ring, packs a suitcase, and drives your 4-year-old son away to be with someone else.
Broken Promises and the Stories We Believe
prom·ise /ˈpräməs/ (noun) – a statement telling someone that you will definitely do something, or that something will certainly happen in the future.
I'm the captain of the ADHD Squad. My capacity for calendar mismanagement and task-list forgetfulness exceeds the boundaries of known anthropology.
Because of this, I've believed myself to be unreliable for so long that it's seeped into my bones and psyche so much that it's almost like I believe it now: I am unreliable.
I too often don't do what I say I will. (Has anyone seen my book yet? Exactly. I'm an asshole.)
I believe these things about me because they fit the narrative of why I'm a single, divorced 39-year-old who is a little bit disappointed with his life on various levels.
Being the kind of person who breaks promises or fails to complete goals is a massive disappointment.
Sometimes I'm afraid of pursuing jobs with more responsibility because I'm afraid I might not be responsible or reliable enough to excel with a larger accountability load and higher stakes.
Sometimes I'm afraid to pursue a speaking and writing career because I'm afraid without the structure of a quasi-formal work environment, I won't be disciplined enough to do all of the work day in and day out that I believe successful entrepreneurism requires.
Sometimes I'm afraid to pursue relationships because no matter how much work I've done to understand and attempt to help others understand what causes marriages and human relationships of all types to break, I'm not confident that I'm built with the right materials to be someone's husband.
I'm afraid to have my life fall apart again after experiencing the brutality of divorce five years ago.
I'm afraid to hurt someone else again.
I'm afraid of it negatively impacting my son.
I'm afraid of being a dude who writes about relationships, but then sucks at actually being in them.
I'm afraid of a lot of things, but almost all of them are rooted in the fear of not being up to the task—of being in over my head.
Maybe I'm not tall enough, you know? All those online-dating profiles five years ago suggested as much.
Maybe I'm not good enough.
If I was, she would have never left and napalmed our lives like that.
…
We believe these fear-based negative stories about ourselves in our weakest moments. When our fragile brains and emotions are getting the best of us.
Maybe there was a young black kid who grew up watching TV and in doing so, mostly saw only white people in those stories on TV.
Like Santa Claus. Looks white.
Even Middle-Eastern Jesus looks white.
Forty-three of the 44 U.S. presidents have been white.
Maybe the company owner where mom or dad worked was white.
And maybe, if she or he has a brain that worked like mine did, maybe they felt different around anything unfamiliar.
Maybe when you tell yourself negative stories like that, a bunch of bad things happen—or rather, a bunch of good things DON'T happen because of all of things we never try.
I went through thoughts like that, and I was just some little sheltered kid in a small town in Ohio surrounded by farm fields for several miles. Relatively charmed, compared to many other children.
What we believe is EVERYTHING. It doesn't even matter whether it's true. If we believe it, we experience it as real, and one way or another, it will affect our lives.
Of course there are gay kids feeling "wrong" or "bad" or "broken" if they grew up seeing and hearing others saying that they were.
Of course there are kids growing up in various religious faiths or ideologies who feel confused, conflicted, and guilty when they hear that things they think or do will damn them to hell.
Of course there are kids growing up who feel self-righteous, judgmental, or superior to others because everything they were ever taught from their earliest memories until right this moment is that everything THEY believe and do is "correct" and "right" and "better," and everyone who disagrees is incorrect—and possibly a threat. Or an enemy. Or evil.
We see it all of the time in politics.
And in racial division.
And gender battles.
And lifestyle choices.
And too many other things.
Whether we believe we're wrong and broken—or THEY are—we always have a fundamental breakdown whenever the thought exists: That person is not like me, followed by feelings of either inferiority OR superiority.
Why does it seem like there's so much wrong with the world?
Almost all of it can be traced back to that.
What I believe is right and true.
What they believe is wrong and false.
We are opponents with competing interests, and the right and true side must win at all costs.
People who believe that are capable of anything.
Even mass murder, if they believe they're serving the "greater good" by doing so.
The sheer power of our beliefs about ourselves (and others) can't be calculated.
Maybe You Break Promises Too (And Maybe It's More Damaging Than You Realize)
I had the recent pleasure of connecting with someone at an Ohio non-profit organization facilitating a social movement called Because I said I would.
The organization is dedicated to the betterment of humanity by educating people on the power of making and keeping promises.
It took me all of five minutes in learning about their organization's mission to connect the work they're doing with the social crisis we have with marriage failure rates, and the untold fallout stories and trickle-down effects of those failures.
Speaking at TEDx a few years ago, Alex Sheen, founder of Because I said I would, identified marriage, along with political promises and New Years' resolutions as prime examples of how humans commonly suck at keeping promises.
Marriage involves making promises. Half of them fail.
New Years' resolutions are made by 40 percent of people (that's, like, 3 billion people), according to the Journal of Clinical Psychology. Only 8 percent of the people who make resolutions, follow through with them.
Politicians make promises when running for office, and while in office. According to PolitiFact (at the time of Sheen's TEDx talk three years ago), fewer than half of all publically stated promises made by U.S. leaders of either political party were kept.
The people we entrust to protect us from violent enemies and keep society from descending into dangerous lawlessness and economic collapse—they fail to do what they say they will more than half of the time. Yet, we all allow them to take 25 percent to 50 percent of all the money we earn. Which is insane, when you think about it.
Everyone is Unreliable—You're Not Alone
Sheen does a great job during his TEDx talk of diving into the art and science of promise-making, and if you take the 18-minute journey with him, it won't take long for you to also see the wisdom and CRITICAL IMPORTANCE in his message.
This isn't a small problem—this It's-Common-to-Break-Promises,-So-Whatever thing we have going on.
It strikes at the heart of all that's broken and fucked in our lives and world.
We break promises on the reg. And it's a huge problem because of how many other things break when our promises are.
People suck at keeping promises.
But, why?
A few reasons, Sheen says.
We say A LOT of words every day. (Statistically speaking, about 15,942 words per day.)
It has become routine for people to say things like "Oh yeah, I'll do that," or "Sure, I'll be there," or "I promise," or "Always," or "Never."
We have shitty memories. (Note: Sheen did not use the word "shitty," I don't think. He seems more mature than I am.)
Mark Manson—one of my favorite writers because he's awesome—was the first person I heard or read say what Sheen is saying here: Our memories, beliefs and opinions are NOT reliable. You're mathematically LIKELY to have some key detail wrong in your memory of an event.
You really can't trust yourself. Seriously.
It's really Step 1 on the journey to becoming less of an asshole in life and relationships.
…
How bad are our memories?
U.S. readers: How many times would you guess you've seen a nickel (the five-cent coin)?
Hundreds of times in your life? Maybe thousands?
Sheen asks: "Can you tell me what a nickel looks like?"
Which way is the face pointing?
Where is the year marked on the coin?
What's depicted on the back?
How many windows are on the building?
Is there even a building?
If you're anything like me, you know precisely dick about nickels beyond Thomas Jefferson, their relative thickness, and silver color.
And why is that?
Because we're human and there's no getting out of it, and part of that package is that you overestimate your ability to remember things, to get facts straight, and even interpret the intentions of the people you love the most and know the best.
Sheen goes on to talk about "flash-bulb memories." These are those significant moments that we remember best because there is often so much emotion attached to them. Humans have been documented to retain the most information about these flash-bulb moments.
One study interviewed a group of students in the aftermath of the NASA space shuttle "Challenger" explosion shortly after lift-off. Each student was asked seven questions.
Then two and a half years later, those same students were asked those identical questions.
Half of the study's participants got two out of seven answers correct by remembering the incident accurately, and 25 percent answered incorrectly on all seven questions.
Conclusion: We have terrible memories whether we believe it or not, and whether we want to admit it or not.
So, What if We Owned That and Accounted for It?
My favorite part of Sheen's talk involved him posing his hypothesis he intentionally mislabels The Two-People Theorem.
"We almost look like two different people with a promise," Sheen said. "We're going to be there for someone who needs us. We're going to stay passionate. We're going to do what is right. We're going to stay committed.
"Then, what happens?"
Hedonic adaptation happens—that's what. And that's why many people struggle to stay happy in life and relationships.
But I'm kind of putting words in Sheen's mouth and shouldn't be.
"That emotion completely fades," he said. "If you could step away from the situation and just observe it—it's like you're crazy. It's weird."
Like we're two entirely different people, he said.
"One person wants to make this promise," he said. "The other doesn't want to show up."
Sound familiar, married people?
How to Overcome the Promise-Breaking, Marriage-Ending Two-People Theorem 
Sheen then offers an awesome analogy involving zombies, and zombies make analogies better just like they made Jane Austen's Pride & Prejudice better. (Probably not true.)
If you discovered that a toxin had been pumped into the air that would turn you into a zombie 24 hours from now—and that you would remain a zombie for 24 hours before reverting back to your normal self—what would you do?
Most responses are the same, Sheen said.
Most of us would go home and warn loved ones to get away and keep away from us until it was safe to return. Most of us would find a way to lock ourselves up in a way that we couldn't harm others or ourselves.
"You chain yourself," Sheen said. "What you're doing is forecasting your own weakness and taking preventative actions to prevent yourself from hurting others.
"Why don't we do this in real life? Are you telling me we don't become two different people?"
Sheen and the team at Because I said I would have made it their mission to help people "chain themselves" and "forecast their own weaknesses" and ultimately "take preventative actions to prevent yourself from hurting others."
What we're doing is making a plan, just like we would if we were going to do a 24-hour stint as an animated brain-eating corpse.
"Humans have a very horrible perception of time. How much time it takes to complete the four steps to fulfill a commitment," Sheen said.
Sheen hates the phrase: "You need to make the time for what's important in life."
"Time cannot be made. It can only be reserved," he said. "It can only be adjusted. Not many people take their schedule and put each little step in a promise on it to ensure they're following a sequence that hits a certain date to fulfill a promise. We normally just say it, and that's a problem."
If you want to be good at keeping promises, you have to think through these things, he said.
Awareness. Mindfulness.
"Be careful with your word choice," Sheen said. "Write those promises down. Create motivators that chain you to your promise so when you're at your weakest moment, you know you can still do something right. Create a plan.
"Fulfill your promise."
Not unlike many of the ideas I like to discuss here, it's an idea that comes off dangerously simple.
Of course we should keep our promises! Duh!
Yeah, but maybe things we say thoughtlessly or otherwise feel like promises to the people who matter to us most, and maybe when we fail to follow through on those promises, we damage the hearts and minds of those we love and the integrity of our relationship with them.
Maybe we slowly erode others' trust in us without ever realizing the hurt they feel from promises unkept that we forgot about long ago.
"That's what we need in this world. People who are reliable. Who fulfill their promises," Sheen said.
…
Just maybe, if I learn how to forecast my weaknesses and plan accordingly, I'll be able to start telling myself different stories.
Just maybe, I'll get a little bit taller.
Just maybe, an idea we've been aware of since our earliest memories—the importance of keeping our promises—is the key to saving human relationships.
It's the most deceptively simple ideas that destroy us.
Just maybe, it's the most deceptively simple ideas that will save us.
…
Check out this group. Because I said I would. They're awesome. Order some Promise Cards (they'll ship 10 for free to anyone who asks anywhere in the world).
Be more mindful of the words you say among the nearly 16,000 you'll speak today. And if you tell someone you'll do something, do it.
Because if we can collectively find a way to simply do the things we've promised, we just might save the world.