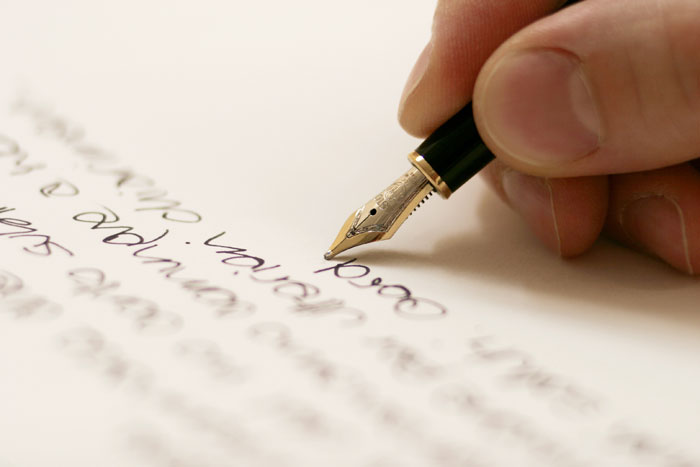 Hey.
I felt like writing to you, instead of another new version of the things I almost always write.
I'm sitting here debating spending $50 on a Wu-Tang Clan ugly Christmas sweater to wear to my friends' annual (and irreverent) ugly Christmas sweater-themed party. $50 does cross my I-don't-like-wasting-it financial threshold, and I'm currently thinking about all of the little kids who won't receive presents or possibly even food on Christmas Day, and thinking that if I drop $50 on a Wu sweater, Jesus will send me a very disappointed text message with a stern emoji face, and my mother will zap me with lightning bolts from the sky.
I might have that backward.
Dolla dolla bills, y'all.
Okay. Moving on.
That Awkward Moment – A Divorce Story
There are probably some cool customers out there who handle every post-divorce life situation with enviable skill and grace.
I'm not one of them.
On the heels of divorce, you experience a bunch of things for the first time, with varying degrees of unpleasantness and/or emotional impact.
It's awkward when you and your recently separated ex are both godparents to a baby girl at her baptism.
It's awkward when you hang out with your friends without her.
It's awkward when you see your friends hanging out with her without you on Facebook before you block the feed for self-preservation reasons.
It's awkward when you go to parent-teacher conferences together for the first time.
It's awkward when your little boy cries for his mother when he's with you, or cries for you when he's with mom.
It's awkward when you travel alone for the first time.
It's awkward when you go on a date for the first time.
It's awkward when you take a date to a wedding, and your ex-wife's aunt and uncle you were shocked to bump into are ironically seated at the table next to you.
It's awkward when you first visit your extended family for holidays as a single adult.
It's awkward when your ex-wife comes over that first Christmas Eve so you can both watch your son open gifts from his parents.
It's awkward when you're driving around town with your mom in the passenger seat who is visiting from out of town, and you randomly see your ex-wife's vehicle, but a guy you know is driving it at 10 a.m. on a weekend morning.
It's awkward when your son goes on vacation with his mom's family and you discover that guy is going too.
It's awkward when you pick up or drop off your son at his mom's house and that guy's shoes are by the door even though he's not there.
It's awkward when you pick up or drop off your son at his mom's house and that guy is there, clearly totally at-home.
It's awkward when you hear him call her "Babe."
And it's a little-bit awkward when the three of you start attending your child's extracurriculars together.
…
I arrived at the gym about 10 minutes before tip-off for my son's weekend basketball game. His mom and her boyfriend were already sitting there. As the people were positioned around them, sitting next to him and not my ex-wife was the sensible move.
Aside from that regretful and/or jealous tinge we bury way down deep, I don't have any problem sitting next to him. He's an excellent guy and I have no reason to treat him with anything other than kindness and respect. He's good to my son and his mom. He's smart. Polite. Treats people around him well.
Those things matter.
At some point during the game, I caught out of my peripheral his hand reaching over to caress hers. I was surprised to discover it made me want to set myself on fire.
After the game, a bunch of parents were milling around the hall outside the locker rooms waiting for the kids to come out.
That's when a dad whose son played for the opposing team randomly approached my ex-wife's boyfriend because they'd gone to high school together.
I wasn't at all surprised to discover wanting to set myself on fire when everyone was meeting each other and exchanging small-world pleasantries while I stepped a few extra feet away before being miraculously saved seconds later by a hug from a little boy happy to see his dad. Like magic—the I-don't-really-matter feeling disappeared.
We bleed and scar and heal. We grow—wiser, tougher.
We become okay. Not fake-okay, but actually okay.
But the sucker punches and awkward moments don't stop 'til they stop.
Maybe they will someday.
The Importance of Mattering
I've spent the past three and a half years writing about divorce and marriage and relationships. I did it at the beginning because I needed to get the emotional vomit out of my system. And then I kept doing it because it appeared to be helping some people. That was a big deal to me.
You know? A reason for existing?
A husband and father has purpose.
But some divorced asshole is just another cliché statistic most people don't want to hang out with lest they contract the Divorce AIDS by proxy.
I'm half-joking.
My little boy remains my purpose. But let's be honest—mom is the better parent by every measurable standard outside of my genetic advantage in the Involved Fathers Help Children Thrive space.
I know this isn't unique to me. When she walked out that door, so did a bunch of the purpose I had—without being mindful of it—felt throughout our relationship and marriage.
This is something I didn't learn as a child—but quickly realized once I was the last person living at home: Our lives MUST be lived for things greater than ourselves.
…
I was a well-documented shitty husband.
But I loved the woman and cared about many things simply because I was married to her. When good things happened, or I experienced successes, or I received good news or learned something interesting, only a small part of the experience felt good on its own. The good part was sharing the good thing with her.
The craving—something damn close to need—for her respect, her validation, her pleasure, her praise, her love was strong.
I think most husbands feel that in profound ways.
Which does a couple of things:
Helps explain why we feel so mind- and heart-fucked when she moves out and starts seeing someone else.
Makes us incredibly dense assholes for all of the times we blatantly disregard our wives' expressed wishes because—hell, I don't even know why—because it's inconvenient in the 20 minutes we're living in right that moment?
We're going on four straight years of self-reflection on all this, and I still can't explain it.
This Has Given Me Purpose
This has given me a thing to do. A thing that provides value for some people. Where people sometimes say: "Matt. You're doing something special and important and you matter."
I want to be doing it for all of the selfless reasons that matter to humanity-at-large, but I'd be lying if I didn't acknowledge the selfish desire I have to feel like something I do matters.
Everyone has varying degrees of psychological and emotional needs. Super-healthy, functional people with great relationships manage them effectively.
The rest of us just fumble about in the dark, unfairly mother-effing all of the innocent inanimate objects when we hurt ourselves tripping over them.
The Two Ways to Help People
I've struggled for a long time with the idea that I didn't know how to help people in struggling marriages or just trying to get through the day while going through a divorce.
I watched my parents split and grew up with divorced parents as my life narrative.
Then, about 30 years later, after a lifetime of assuring everyone around me I'd never get divorced, I got divorced.
You know the expression "eat crow"? Well, it's not crow. It's a giant feces pile composed of digested crow. A big pile that's not all the way gone.
I don't write about it much anymore for the same reason most people only share positive-storytelling things on social media. I'm ashamed of it. I don't want you to know. I don't want my family to know. I don't want my friends to know.
Divorce is the dominant theme of my entire life story.
It begs the question: "What does this moron know about how to have healthy relationships and good marriages?"
I get it. I'd wonder the same thing.
I want very much to be able to offer specific actions a person could take to fix his or her marriage.
But I don't know what to do either. And even if I did, the you-love-another-totally-unpredictable-human-being X-factor will always rule out the possibility for relationship instruction manuals.
I mostly just know what NOT to do. Sometimes that helps people.
…
"There are two ways to help people in this world: 1) give them specific, tangible advice on what they should do to fix their problems, and 2) normalize their suffering to simply remind them that they are not as alone or as hopeless as they think they are," wrote Mark Manson in his latest post "6 Books That Make You Less of a Horrible Person."
"Often what we need the most is not more 'tools' and 'tips' to get through our hardest hours. What we need is someone who simply understands our pain, and is able to clearly and beautifully articulate that it will one day be OK again."
I am embarrassed about the basketball-game story I shared. It seems immature and petty to feel as I did. I don't like that I felt those things. And I don't like you knowing that after all of this time, things can still cut. I can still bleed.
I think everybody bleeds.
And I think the reason to talk about it is so other people who also are bleeding or feeling shitty or feeling afraid or sad or ashamed can feel: "That happens to me too. It's nice to know I'm not the only one."
In the end, I think that's how I might be able to help someone. I think that's how I might be able to help myself.
I don't really know anything. I can't provide great wisdom or teach any valuable life skills.
But I think—sometimes—I can help a person feel like they're not the only one.
I hope that can be enough.
Looking Toward 2017 and New Things
Holy shit, right?
2017.
That's insane. I'll turn 38 in March. Maybe other things will happen also. We'll find out.
This blog will need to evolve.
I would like to convert it into a multi-contributor platform with other writers willing to bleed on the page a little.
I'd also like to introduce a new feature of some kind, and audio and/or video content seems like the obvious evolution.
Because I'm occasionally shy, I'm going to ease my way into it by doing simple blog-post readings of posts new and old using Facebook's new Facebook Audio feature. (You can follow the Facebook page here.)
That might be fun.
I'm looking forward to trying it out and seeing what you think.
In the meantime, it's Christmas again. They come so fast anymore. For the first time in my life, Hanukkah coincides with Christmas. I'm not sure why that's cool, but it seems so.
No matter what you celebrate, I hope you have a very happy and blessed holiday season, and to my Christmas compadres, a very merry and beautiful and connection-building and relationship-healing Christmas with loved ones.
Thank you so much for giving your valuable time and attention to this place. It means the world.
We have another opportunity to light up the darkness. Please do.
Do good things.
Cheers, you.