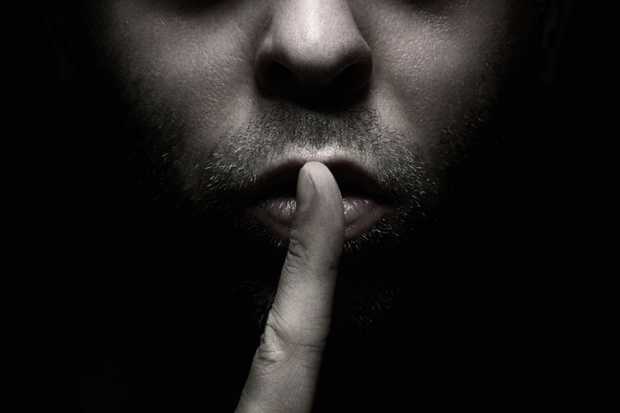 Follow these 20 steps to do it right.
1.
Have your parents get divorced when you're young. Before kindergarten works. Ideally, they'll live in different states, but more important is that you inexplicably take on the responsibility for their feelings, even though you're five years old. It's your job to never make your parents feel bad, because you love them exactly the same amount. It's important that you learn to try to please everyone, even though it's impossible.
2.
Be nice to everyone at school, but don't always be kind.
This is more about being accepted socially and not making others feel bad than it is about authenticity.
That means you're nice to the smelly kid, the gay kid, and the awkward kid with bad acne when you're near them, but you laugh privately with friends when they make jokes at their expense. If you say anything to defend them, maybe your friends will say: "What are you, a fag?" And you DEFINITELY don't want to be called one of those. Not only are they different and weird, but God is also super-disappointed in their choices. It says so in the Bible. Jesus made onlookers uncomfortable by conversing with lepers and prostitutes, but you damn sure never saw him interacting with homosexuals, for God's sake. Besides, those sinners throw footballs like a girl.
For Step 2, courage isn't about being principled in the face of discomfort. Courage is about acting like a man.
3.
Go to college and have your mind blown that not everyone is like you.
Make friends with black students and think back on times people told you N-word jokes and you laughed, or how adults taught you that once black people start moving into neighborhoods, a bunch of bad things happen, forcing all the white people to move to safer neighborhoods with nicer shopping malls, and without all that jungle music.
Be shocked that people believe different stories about God, but don't seem evil.
Be so ignorant about other cultures that you mispronounce the Arab Student Union the "A-Rab Student Union" while speaking to the president of the organization while he is trying to foster outreach programs with the student newspaper's editor after 9/11. Be embarrassed when a friend corrects your offensive pronunciation.
Make friends with gay people and learn they're not the slightest bit attracted to your dumb, straight, ass.
4.
Start dating your first serious girlfriend. Argue with her about politics and act like she's stupid for disagreeing with you, even though she's objectively smarter and better educated than you in every measurable way despite being two years younger.
Tell her during an argument over political issues that have zero impact on your individual lives that you would NEVER marry or have children with someone who thinks like she does. When you break up with her after more than two years together, make sure you do it in the most cowardly way possible.
5.
Meet someone else who agrees with you on more political subjects, even though you pretty much only think and talk about politics every two or four years during major elections. The rest of the time, politics have essentially no impact on your life. But make a big deal out of it anyway. It's okay if you alienate friends, neighbors, co-workers and family, because everyone who disagrees with you is wrong, and you should probably be around smarter people anyway.
6.
Get married, because that's what you do after college and stuff. Assume that she will love you like your parents love you. Always and forever — no matter what. It will make you feel better. Make "Never Getting Divorced" your primary life goal, because in your mid-20s, you can better appreciate its impact on your life.
7.
Be shitty at marriage. Not in the obvious ways everyone talks about. In the nuanced and less-obvious ways no one talks about, even though they're actually why divorce happens. You shouldn't know you're shitty at marriage so much as you should be patient and forgiving toward your nagging and emotionally unstable wife who is clearly going off the deep end once again over something minor.
Don't admit too much fault or responsibility. After all, you wouldn't want to have your Man Card revoked like some whipped, Nancy-boy pussy.
8.
Get divorced. Let 30 years of whatever unresolved emotional and psychological bullshit you carry around in The Places We Don't Talk About stab you in every mind- and heart-related orifice possible.
9.
Break.
10.
I don't mean: Be sad for a little bit. I mean: Feel like you might die to the point where you almost want to just so you don't have to feel that anymore.
Cry. Like, sob. Struggle to control your heart rate and the strange new panic-like feelings which pop up now and then without warning, even at times like work meetings or parties with friends.
If you think and feel the way you remember thinking and feeling for all of your life leading up to this point, it means you messed up Step 9. Go back and try again.
11.
Start a blog where you tell people about Steps 1-10. Never stop looking for greater understanding of how this all happened. Never stop asking, over and over again: Why?
12.
Have a major breakthrough, realizing that All These Things aren't unique to you. Some of the details maybe. Like a murder-mystery, action movie, or romantic comedy, the details vary from story to story, but the themes and story arcs tend to all be the same. I'm not the only one.
13.
Even though you're a guy, women live your story, too.
Even though you're straight, gay couples have the same fights.
Even though you're American, people in the U.K., India, Australia, the Philippines, New Zealand, Malaysia, Russia, the Netherlands, Cambodia and Japan all know EXACTLY what you're talking about.
Liberal feminists in Oregon get it. Conservative military vets in Florida get it. Black women know exactly how your wife felt just as Middle Eastern men know exactly how you feel.
Despite labelling's best attempts, you can't find enough different categories to prevent Truth from setting in: Holy shit. We're really not as different as I've believed all this time.
Millions of reads. Tens of thousands of comments and emails. Over and over and over and over again, confirming: Your story is my story.
14.
Keep looking for root causes. When conditions exist, there's always a reason WHY. Kids would be great at finding root causes if they didn't like playing so much more than researching, and if their parents liked truth more than comfort. Realize that Paul Newman's Cool Hand Luke pretty much nailed it: "What we have here is a failure to communicate."
15.
Because you can't outsmart yourself, you'll realize quickly that telling people that THIS is the root cause of nearly every horrible thing that has ever happened or will ever happen is an exercise in futility. Because you yourself thought you were the smartest sonofabitch on Planet Earth, even though you were a stupid, ignorant pothead moron, and you wouldn't have spent five seconds pondering anything like this.
You yourself thought your wife was wrong and you were right. You yourself thought things like therapy or counseling or any other form of mental health care was for weak-ass bitches, and not smart, healthy and sane people like you.
16.
Hug your little boy in the morning before school and feel sad that you won't see him later because he doesn't always come home.
He has two homes now. Maybe he's feeling responsible for managing your feelings because he loves you the same as his mom.
17.
Drive to work. Hear Disturbed's powerful and beautiful cover of Simon & Garfunkel's classic "The Sound of Silence."
[youtube https://www.youtube.com/watch?v=u9Dg-g7t2l4]
18.
Realize that Paul Simon was writing about everything you write and talk about on your blog. The song is about "the inability of people to communicate with each other, not particularly internationally but especially emotionally, so what you see around you are people unable to love each other," Art Garfunkel once said in an interview.
19.
Feel the weight and truth punch you in the face.
"And in the naked light I saw, Ten thousand people, maybe more, People talking without speaking, People hearing without listening, People writing songs, That voices never share, And no one dare, Disturb the sound of silence."
20.
Finally, come to terms with it all.
Today, little children will cry because their parents will divorce, or because they're watching mommy and daddy scream at and hurt one another.
Hate will be spread.
Insults will be hurled.
Guns will be shot.
Bombs will detonate.
Bullies will bully.
Victims will be victimized.
Public servants will lie.
The hungry will starve.
The sick will not receive medicine.
They will happen. Each one of them. And many other bad things.
Why?
Because it's inconvenient for people to listen while they hear. Because people want to be right about things which have no answers.
They want that more than they want to get along with someone who looks different or who grew up someplace where people did things differently.
They want it more than anything.
And you'll get it, too. Because that was you. Caring more about the approval of kids or other adults than your own self-respect. Caring more about it than your wife's wellbeing and the health of your family. Caring more about it than some strangers being hurt on the other side of the world that you don't have to see or think about.
But because the Truth is the Truth no matter what, you'll realize:
My failures in life and right now to communicate effectively are no different than the circumstances which cause virtually all non-illness-related misery in the world.
Every bad thing. From sadness to petty crimes to divorce to hate to murder to war. All of them, rooted in two people or groups who decide their opinions being deemed "correct" matters more than the fallout from their pride and ego.
It's not hyperbole. It's really life and death.
And you'll want to save someone — anyone — with the simple idea.
It's not HEAR. It's LISTEN. There's really a difference. And the difference means EVERYTHING.
Everything in Life that's wrong is wrong because of that difference.
And you'll wish it wasn't true. Because all along, you've been part of the problem.
Silence, like a cancer, grows.
But my words like silent raindrops fell
And echoed in the wells of silence.