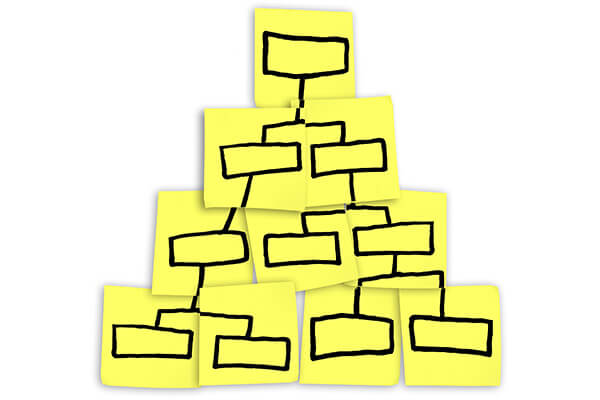 Tax·on·o·my – 

/takˈsänəmē/ – 

The classification of something.
Here's the breakdown:
1. Husbands
All husbands fall into one of two camps, which for the purpose of this exercise, require defining.
A. Good men.
A good man is the kind of person you'd let spend the night in your house without hesitation. A good man can be trusted to care for your children and pets. A good man is generally kind, honest, reliable, respectful, polite, loving and demonstrates loyalty and commitment to his family, friends, co-workers, teammates, etc. A good man is not perfect. But his Pros in the character department far outweigh his Cons.
B. Bad men.
A bad man does not care — even a little bit — how his actions affect others. He hurts people physically and emotionally without remorse. He cons people in order to take advantage of them. He lies. Cheats. Steals. Rapes. Murders. Abuses. He is toxic to himself and everyone around him, and his toxic behavior is intentional. His behavior can legitimately be described as EVIL. He revels in chaos, drama and dysfunction. He takes pleasure in others' pain. A bad man is a constant danger to himself and anyone near him. His Cons far outweigh his Pros.
I am not going to waste thought and space on men who are bad. I lack the maturity and patience to explain to a stranger who is unlikely to be reading this or to ever care what I say, why knowingly marrying, or intentionally remaining married to, a BAD man are shitty life decisions.
…
2. Husbands Who Are Good Men
All good men who are married fall into one of two camps.
A. Good husbands.
A good husband performs the duties of marriage with skill and competence. His success is usually most apparent to his wife, who often feels loved and secure every day of her life, and who loves and respects him in ways she's only ever felt for her children and her very closest family members. He is often appreciated by his in-laws, admired by his friends and neighbors, secretly or not-so-secretly wanted by women who covet the things he provides his wife and family in their own lives, and has very little drama or life stresses at home with his wife and/or family as a result of human conflict.
B. Bad husbands.
A bad husband is shitty at marriage. No matter how GOOD of a human being he is, he blows ass at the complexities of human relationships. (Note: This puts him in the 95% of everyone who at times struggles with the complexities of human relationships. This does not make him stupid or incompetent or unfit necessarily for anything good men are suited for. It just makes him bad at marriage. Throughout human history, good men have been bad at many things, like singing and dancing, or constructing high-rise buildings, or playing the piano, or carving ice sculptures, or solving advanced mathematics.)
I am not going to waste thought and space here on men who are good husbands. They're awesome. I appreciate them. I hope you do too.
…
3. Good Men Who Are Shitty Husbands
All good men who are bad husbands fall into one of two camps.
A. Men who don't know they are bad husbands.
Either these men don't know they're bad husbands because they don't know what shitty husbandry is and/or no one has ever taught him that he's one, OR anytime someone (usually his wife) says that he is, he doesn't actually believe it. (Note: I believe, of all married men in existence, the VAST majority — I'm talking 85-ish% — fall into this category.)
B. Men who know they are bad husbands but want to be good.
This is a very bad spot to be in, because to arrive here, one usually has to have a miserable, failing marriage wreaking so much emotional havoc, stress and anxiety in our home lives, that we FINALLY decide to ask ourselves the right question: What can I do to help fix this?
An Earnest Search for Answers Uncovers Life-Changing Truths
One night at dinner, my wife said: "I don't know if I love you or want to be married to you anymore."
I reacted poorly and selfishly, making it entirely about me. I pouted and started sleeping in the guest room, from which point every day got a little harder and more difficult over 18 months before she chose to move out and end our relationship. But months before that, something in me snapped. I wanted to — needed to — understand why this was happening.
I knew that I loved my wife. I knew that I wanted to stay married. And I thought because I was a good man, and because we shared a son, our entire adulthoods, a home and many friends, that we should be able to pull through.
All you need is love! Right? RIGHT?!?!
Wrong.
Just like being a good man and being a good husband can be mutually exclusive things, so too can love exist in the shittiest and most painful of marriages.
…
One night, I found myself reading a book called "How to Improve Your Marriage Without Talking About It". The book is written by two long-time marriage counselors who used their experiences with clients and years of notetaking to explain common marriage problems and how husbands and wives commonly experience them.
The experience of reading about random married couples having IDENTICAL conversations and reactions as my wife and I had a profound effect on me, and set the stage for the fundamental shift from who I was to who I am.
Here's What My Brain Did Afterward
Realization #1
Wow. Our marriage problems are so common that generic, made-up stories in a marriage book totally NAIL my marriage. These exact same marriage problems are affecting almost everybody.
Realization #2
If these marriage problems are this common, that means my wife and I aren't somehow fatally flawed. We're not NOT soulmates or freaks unfit for marriage. These marriage problems are practically universal and we don't have to feel ashamed for having them.
Realization #3
If nearly all marriages suffer these common problems, then that means it's foolish to get divorced with the intention of replacing your spouse with someone else. Because these same problems will ALSO exist with that other person. If my wife and I love each other, our son, and both generally prefer marriage to being single, the most logical course is to work hard on this marriage, rather than trying to start new relationships as middle-aged divorced single parents only to inevitably have to work hard on THAT relationship, but with the added suck of all the family and friends breakage, and losing so much time with our children.
The Most-Asked Questions of Hurting Wives
It's one of two, but they both mean the same thing.
Either "You get it! How can I get my husband to read your stuff or understand what you now understand?" or "What could your wife have said or done to help you understand this before it was too late?"
Tomorrow, in Vol. 2 of this post, I'll attempt to lay out what I perceive to be The Things Good Men Who Are Accidentally Bad Husbands Don't Know.
But since it will inevitably cover plenty of familiar territory, you can get a preview by reading what I think is among my most helpful posts, Cracking the Code: 7 Ideas That Would Have Saved My Marriage.
…
It's hard to be the guy desperately trying to save his family while his wife has checked out of the marriage because she's been beaten down emotionally so much through the years without him — a genuinely good dude who simply sucked at marriage — realizing it.
And now he KNOWS. Now, he gets it.
But she's done.
Few relationships come back from the dead. It's a pill that's hard to swallow.
But the value of understanding where we went wrong, how to avoid being shitty husbands in the future, and how to teach our children to have healthy and functional human relationships can't be overstated.
I have to believe all the good men will agree.