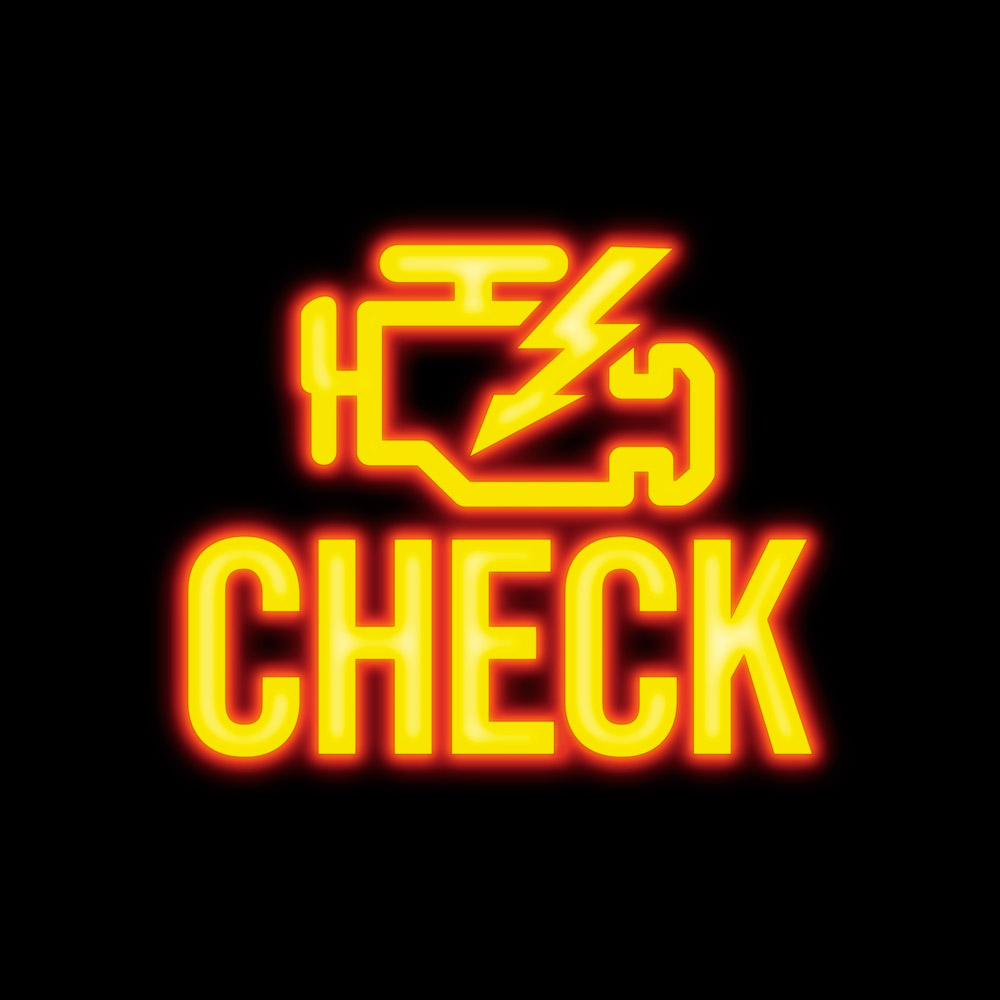 The white hair and calloused hands with a couple of missing fingertips darkened by sun, dirt and every type of automotive oil imaginable gives him away.
The mechanic.
A seasoned one, having spent fifty-some years wrenching under lifted cars, and lifted car hoods.
He owns a little shop downtown, and anyone with a classic antique or high-powered muscle car knows he's the guy to see for repairs or new speed parts.
He's brilliant. And every 70-hour week through the decades has taught him something new.
That's why my father, a car enthusiast who started racing later in life than most drivers in motorsports, trusts him to build and tune his racing engines.
After winning a big race a couple of years ago, part of the prize was a brand new engine block.
In artistry terms, that's a bit like giving Michaelangelo a 20,000-pound block of solid marble sourced from a Tuscan quarry and asking him to get to work.
A bare engine block is to the skilled auto technician what a blank canvas is to the talented oil painter.
Leaning on five decades of mastery, a not-particularly-restrictive budget, and the best performance engine parts available, this experienced and capable mechanic built a new one from scratch.
The goal: A 1,000-horsepower, fuel-injected engine designed to eclipse 150 miles per hour in a quarter of a mile, and cross the finish line consistently in less than nine seconds.
The engine builder and my dad succeeded.
The longtime mechanic built an engine using best practices he'd learned over many years.
And dad, the skilled driver, piloted the car using best practices he's picked up through the years.
The guys did everything they knew how to do. They did everything "right."
By all appearances, the car was bulletproof while performing better than it ever had before.
The car clocked its' highest-ever speed and lowest-ever time on the run where it experienced catastrophic engine failure, requiring the master mechanic to pull apart every engine component, and start another long, tedious, expensive rebuild.
That's what has to happen now.
Why?
Because, despite all of the knowledge and wisdom and expertise and experience and best practices and best efforts and highest-quality parts and tools to work with, something was missed or overlooked.
No one knows what.
But it wasn't black magic that blew up the engine.
It was a miscalculation or a festering problem too small to notice, until everything fell apart, even when everything seemed to be functioning perfectly to the only people who could have done something about it.
You're Misjudging a Situation and Doing Something Wrong
But, what?
I have a life-long history of being good with people.
I am pretty nice. I am pretty friendly. I have good intentions.
I loved my wife.
I loved my son.
I valued our family and our home and our future more than I valued all other things.
I think most who know me would tell you that they perceived me to be a good husband and father.
When I wrote the first Open Letter to Shitty Husbands post, I wrote about declining a spring-day hike with my wife and young son in favor of staying inside and watching The Masters golf tournament.
Most people seem to get it. Most people seem to understand that it was just one moment that was representative of a macro-level pattern of behavior and decision making which I've lovingly dubbed Shitty Husbandry (which you can read about here).
But others don't get it, or simply disagree with the premise.
It seems like once a week, I see the same note: "But Matt! That's NOT being a shitty husband! All you wanted to do was watch a golf tournament! She was wrong and selfish and bitchy to make a big deal out of it!"
…
Being nice isn't enough.
Being friendly isn't enough.
Having good intentions isn't enough.
Being a reliable financial partner isn't enough.
Avoiding criminal activity or substance abuse isn't enough.
Not cheating isn't enough.
Being home every night isn't enough.
Not being verbally, sexually, or physically abusive isn't enough.
Avoiding pornography and/or ogling attractive people in public isn't enough.
Not sucking as much as that other husband or wife you know isn't enough.
Being a good parent isn't enough.
The hopes and dreams you think you share aren't enough.
A fatal flaw or shortcoming or too-small-to-notice crack or untightened bolt flies easily undetected when things appear to be functioning—maybe even well.
But the truth is the truth, no matter what you want to believe.
Believing you are a good spouse DOES NOT make you a good spouse (just as someone else telling you what you are doesn't necessarily make it so).
…
All I know is that the race car broke. Somewhat dramatically. While appearing to do well the very thing for which it was designed and built to do.
And that's what our relationships do.
They break with one or both of us asleep at the wheel. Because we didn't pay attention to a tiny detail, or because we have a higher tolerance than our partners for some discomfort or inconvenience, or because we didn't know how to interpret the warning signs.
It doesn't matter how skilled or smart or wise or experienced or certain you think you are.
It doesn't matter whether something functions, or meets our expectations, or performs adequately to our individual set of standards.
Under intense pressure, something we didn't notice, nor ever knew to be aware of can cause catastrophic failure.
It's hard to care when you don't even know to be afraid of it.
It's hard to be vigilant when things feel comfortable and convenient.
And it's hard to have your life blow up in your face when you never saw it coming.
Should we have seen it coming?
Are we responsible for breaking something when we think we've done everything correctly, even if we haven't?
Are we willing to pull it all apart and put it back together again with even more thought and care and effort than before?
Decisions.
…..
Like this post? Hate it? You can subscribe to this blog by scrolling annoyingly far to the bottom of this page and inserting your email address under "Follow Blog via Email." You can also follow MBTTTR on Twitter and Facebook.