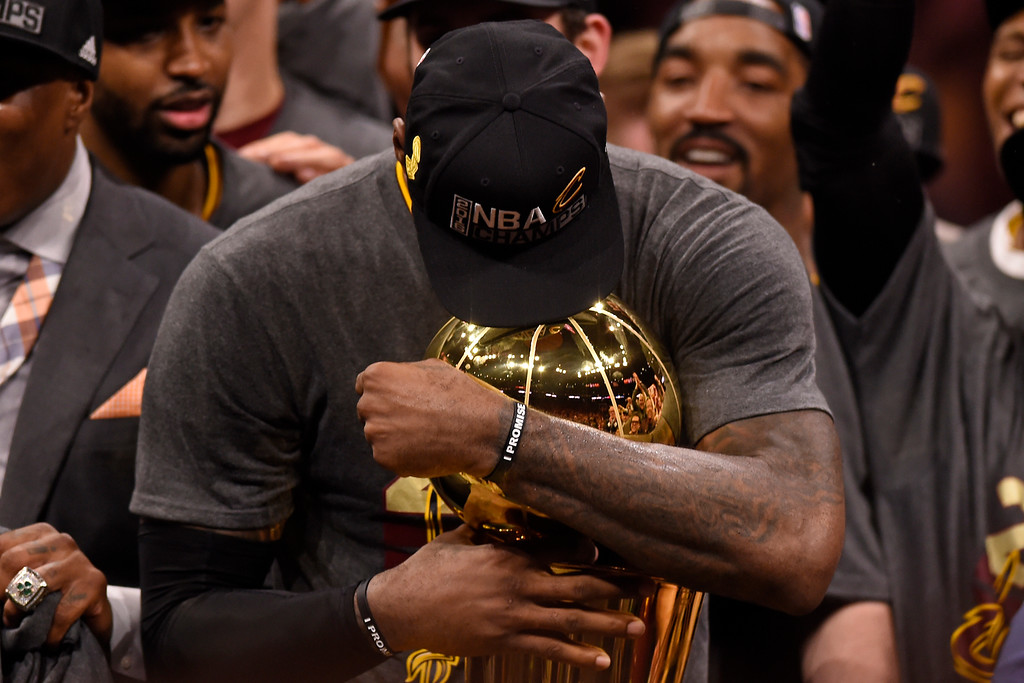 Six years ago, I sat in stunned silence on the edge of my living-room sofa with my hands covering the bottom-half of my face.
I couldn't speak.
I was three years away from getting divorced, so I didn't know that feeling was a diet version of what I'd experience every day for months a few years later and that it would hurt so much that death would sound more like relief than something to fear.
That feeling.
It's the life-transforming anguish that sometimes connects readers here to the words on the screen. You've either been so afraid, so sad, so angry—so hurt—that you feel mentally and emotionally lost, and spiritually dead, or you haven't. And when you have, you obtain the superpower of empathy—the life skill of being able to share a moment with someone on a deep and meaningful level because you can feel what another feels, creating powerful and important connections with others.
Six months had passed since I lost my job on Jan. 1, 2010 as part of a corporate downsizing during the worst macroeconomic conditions I'd ever seen.
I was failing my pretty wife. She was sitting on the other sofa with two of our friends who'd come to share the moment.
I was failing my two-year-old son. He was asleep upstairs.
Life was getting hard. But at least we had hope. There's always hope. Right?
…
I was still a college student in my home state of Ohio when I first heard about the Akron kid who played basketball like Magic Johnson—an artistic and unselfish facilitator, but could score like Michael Jordan—a hardcourt assassin.
From Ohio?!
From Ohio. "The Chosen One," Sports Illustrated annointed him a month or so later. A skinny fresh-faced kid unapologetically wearing Jordan's #23 on his jersey.
He was five years younger than me, and according to the SI article, had Jordan's private phone number in his cell phone.
The Birth of Hope
It must be hard for non-sports fans to understand. I think it might even be hard for people whose favorite teams win a lot.
That's not how it has been for sports fans in Cleveland, Ohio. Not since the 1960s.
I've heard the narrative—literally—my entire life, watching my favorite football team fumble away championship opportunities as a child. I cried, and my mom got upset because "it's only a game."
It's no secret to anyone paying attention: Cleveland teams don't win.
Still, we dream.
Still, we hope.
…
It was almost exactly 13 years ago when a series of events which included a lot of losing basketball and fortunate bounces of ping-pong balls allowed the Cleveland Cavaliers to own the first pick in the 2003 NBA Draft where Akron high schooler LeBron James was the presumptive choice.
Northeast Ohio's native son.
I sat in joyful silence on the edge of my living-room sofa a thousand miles south in my Florida apartment with my hands covering the bottom-half of my face when James became a Cavalier.
It felt like destiny.
The humble, but confident kid promised to "light Cleveland up like Las Vegas."
This combination of Magic Johnson and Michael Jordan was the chosen one. A force greater than some silly "curse." This kid was going to save the downtrodden sports town.
This kid was going to win titles.
It was truly the birth of hope.
And Then the Death of Hope
Then it all went up in flames that night six years ago. The Decision.
Back in Ohio, but unemployed. Not enough alcohol. My little boy, who was supposed to grow up watching James and the Cavs win titles, was asleep upstairs.
My dreams of watching games, sharing moments, and celebrating with him—shattered.
It's the same thing that happens to us when we divorce. We lose our partners. We lose our families. We lose our homes. But we lose something else you don't hear many people talk about.
We lose our dreams.
We lose EVERYTHING. We lose yesterday AND tomorrow. Our past memories are poisoned and we realize our future plans are lies.
It's devastating.
And yeah. It's not up to the same level, but people who've never been divorced can't tell the difference: You can feel that sitting on your living-room couch watching your favorite athlete tell the world on national television that he's WILLINGLY dumping your favorite team, his hometown, and moving to the state you'd come back to Ohio from, to join another team.
You're not allowed to tell me that it didn't matter, or that Cleveland fans reacted poorly, or that it's pathetic that adults would let something like a basketball player switching teams affect them so much.
If you've never felt totally out of control and as if your heart would stop while fighting tears and trying to remember to breathe at some really inopportune time like a conference room meeting at work, or at a party with friends, then you've never felt the crippling power of anxiety.
If you've never invested your emotions in athletes on a TV screen or from overpriced seats at a stadium or arena, then I wouldn't expect you to get it.
It mattered.
This wasn't just some basketball player moving to another team.
It was rejection.
It was embarrassment.
It was betrayal.
Friends were losing all those nights together at the arena. Local businesses were losing all that income from excited fans. Families were losing all those nights together sitting around the TV sharing the moment. Together.
Fathers had dreams for their sons. Gone.
The Cleveland faithful had taken to calling us Believeland. A laughable name used recently as the title of a film documenting the sports culture in Cleveland—one rife with heartache and disappointment.
Believeland?
Right.
Hope had forsaken these lands.
Our Unfinished Stories
People like to say: "Everything happens for a reason!"
I don't agree with that because I don't believe little kids get cancer "for a reason." But I totally agree with the spirit of the phrase, because I've seen it play out time and time again.
As the stories of our lives are written, things which were hard to go through and difficult to understand at the time often prove to be these important pieces of the story which had to occur in order for future good things to happen.
So, it's not: "Everything happens for a reason!"
It's: Someday, something is going to happen. Something big and important and beautiful. And when that moment arrives, it will become apparent that the ONLY way that could have happened was for life to work out exactly as it did.
I know I'm just some asshole-nobody, but I like to tell myself that maybe some of the words here can help the right person at the right time. Maybe someone can be a better husband and father and save his family because the right sentence resonated in the right way.
Maybe the ONLY way for me to evolve into a man capable of raising my son to be a good man, or loving a future partner as they're supposed to be loved, or writing something that matters, was to experience the worst thing that ever happened to me.
Maybe easy is bullshit.
Maybe difficult is the only way.
Maybe that's where redemption lives.
The Long and Winding Road
When James joined the Miami Heat, a bunch of things happened.
Cavaliers owner Dan Gilbert wrote a now-infamous letter assassinating James' character. I haven't read it in six years, but I remember Gilbert calling him "the self-declared former king."
James teamed up with two NBA superstars and became the presumptive championship favorites every year. They went to the Finals all four years he was in Miami, winning the two in the middle.
The Cavaliers got terrible. Losing James created one of the largest freefalls from winning to losing the sports world had ever seen. But when you lose in the NBA, something else happens: You increase your chances of getting high draft picks to select the best players. Which happened.
The Cavs earned another first pick in the NBA Draft, which they used to select a 19-year-old Duke freshman named Kyrie Irving who only played 11 college games due to injury. They had the fourth pick too. They picked a guy from Texas named Tristan Thompson which excited approximately zero Cleveland fans.
…
Because LeBron grew up around here, and people know people, one of my closest friends told me a story that sounded plausible, if unlikely: LeBron James wants to come back to Cleveland.
Good things don't really happen to Cleveland sports, so it was easy to dismiss as hopeful fantasy.
But then, another year went by and the whispers turned to internet rumors which turned to national stories: LeBron might come home.
…
I'd been divorced about a year. Things were mostly still shitty, but I was writing here and choosing hope.
And then it happened: LeBron James announced he was coming back to Ohio, rejoining the Cleveland Cavaliers, and committing himself to ending the 50-year stretch of misery that had become part of the very fabric of the region.
Redemption Song
LeBron James swallowed his pride to return to his homeland, forgiving all the hate and anger thrown his way four years earlier. He hoped fans would embrace him again.
We did, of course. He had us at "I'm coming home."
He put his ego aside, agreeing to rejoin a team owned by a man who destroyed him in a venomous public letter that will live forever in Cleveland sports lore.
Because of the long and winding road full of unwritten stories, who could have known that the two players picked in the 2011 NBA Draft could have ONLY happened if James was not in Cleveland?
The Cleveland Cavaliers became instant title contenders.
In James' first year home, the Cavs made it to the Finals. Two of our three best players were injured and couldn't play. He makes a heroic stab at it, but the Cavs ultimately lose to the Golden State Warriors. Another bullet point on the Cleveland Never Wins Championships resume.
Enter 2016.
The Cavs are just okay. Clearly underachieving, but maybe this is just who they are. Not good enough.
The coach is fired halfway through the season. Meanwhile, the defending champion Warriors are having the best season in NBA history. The San Antonio Spurs (the only other franchise to beat the Cavs in the NBA Finals) is also having a historically great year. Either team looks poised to throttle the Cavs in a hypothetical Finals matchup.
Around the holidays, drink in hand at a birthday party, my friends and I laughed at the situation even though no one considered it funny.
"How CLEVELAND is this?! LeBron wins championships in Miami, comes back to Cleveland where everyone assumes we will finally win one, and then we run into the most dominant team in NBA history!"
Only. In. Cleveland.
People say that around here. People feel that around here.
…
But then things, just, happened.
The Cavaliers started playing better, dominated in the playoffs, and we found ourselves back in the NBA Finals with the team that knocked us out a year ago.
It was probably going to happen again, too, because this is Cleveland.
The Warriors won the first two games. We're not good enough.
We won Game 3. Hope?
We lost Game 4 at home. Over. It's never happened before. No one recovers from 3-1 in a best-of-seven series. All 32 teams who have tried—failed.
But then very non-Clevelandy things happened. One of the Warriors' best players was forced to miss Game 5. LeBron and the kid we have only because LeBron left both scored 41 points.
We win.
Game 6 is back in Cleveland. LeBron goes for 41 again, because he's not a normal person.
And then Game 7 was back in Golden State's home arena, where they'd only lost four times during the entire season and playoffs to that point.
My Florida buddy texted me two days before the game. He was sitting in the room with me the night the Cavs drafted LeBron 13 years ago.
"Percent confidence for you that Cavs win Game 7?"
My brain said we had a shot. My heart damn sure wanted it. But this is Cleveland.
"49%," I typed back.
I was on the phone with my dad before the game. He told me one of his friends had placed a bet on the Warriors.
I involuntarily said: "Good," but I really meant "Screw that guy. I'm never talking to him again."
I was invited to join friends at a big watch party in downtown Cleveland.
I declined. It was Father's Day.
Just me and my son. A young boy who loves basketball, but is still too young to stay awake through a late-night game.
He fell asleep on the couch next to me, still too young to know that Cleveland never wins.
But in a weird way, this was it. This is what I dreamed about rocking that swaddled baby boy back when the world was still different. When it was better?
…
Was the world better before the worst thing that ever happened to me, happened?
…
Could the Cleveland Cavaliers contend for a championship if LeBron never leaves, allowing them to get Kyrie and Tristan?
…
With 4 minutes and 30 seconds to play, the game was tied 89-89.
I was sipping vodka for medical reasons for the first time since the first couple of months following my wife moving out.
I sat in tensed silence on the edge of my living-room sofa with my hands covering the bottom-half of my face.
No one could score.
And then with 1:55 left on the clock, I finally see how Cleveland will lose. A two-on-one fastbreak with the NBA's MVP the past two seasons and the guy named NBA Finals MVP against us last year.
The Warriors will make a layup. The fans will go crazy. And that will ultimately prove the difference.
And then, in a split-second, LeBron James flew through the air like a human missile and blocked the would-be layup in the most amazing, powerful, unexpected, iconic, meaningful, magical basketball play I've ever seen.
Since a sleeping child was the only other person in the room, I never got to say: "HOLY SHIT. DID THAT REALLY JUST HAPPEN?" so I'm saying it now.
Then, more time ticked off. Still tied at 89.
And with 53 seconds left, Kyrie Irving—the guy who only plays for the Cavs BECAUSE LeBron left Cleveland for four years—makes my new favorite three-pointer, a highlight we'll be seeing and talking about in Northeast Ohio forever.
…
A shot block by the kid from Akron. Redemption.
A heroic dagger from LeBron's unlikely future running mate. Providence.
A memory for every father, mother, brother, sister, son, daughter, friend, neighbor, stranger near or far whose hearts were on the line. A moment.
The kind we usually only have when tragedy strikes. Those uniting Where Were You When…? moments are so rarely joyful for so many people.
Champions.
Cleveland, Ohio.
Believeland.
Champions.
Are you shitting me?
And now everything gets to be different. Because it happened. So now it CAN happen. Belief and hope won't just be the harmless weapons of the delusional, but the justified tools of people who have been there before.
…
My little son woke up the next morning with no memory of the night before, despite my efforts to wake him.
"Who won, Dad?" were the first words out of his mouth. "Let me guess: The Warriors," he continued, sadly.
"Here, kiddo. I have it recorded. Let's watch the final two minutes."
"Okay," he said.
And then I hit the Play button and watched the miracle again.
This time, complete with celebratory hugs with my son. A dream I thought was lost, but wasn't. Because we don't always know what will happen next. Because we don't always understand why yesterday happened. And because we have no idea what's in store for us at the end of the long and winding road once this next chapter is written.
When do sports matter? Times like this.
When is something silly like basketball more than just a game? On Father's Day. When curses are dispelled, and dreams come true, and hope returns.
Sometimes Life is a game.
And sometimes, a game is Life.
A moment.
Providence.
Redemption.