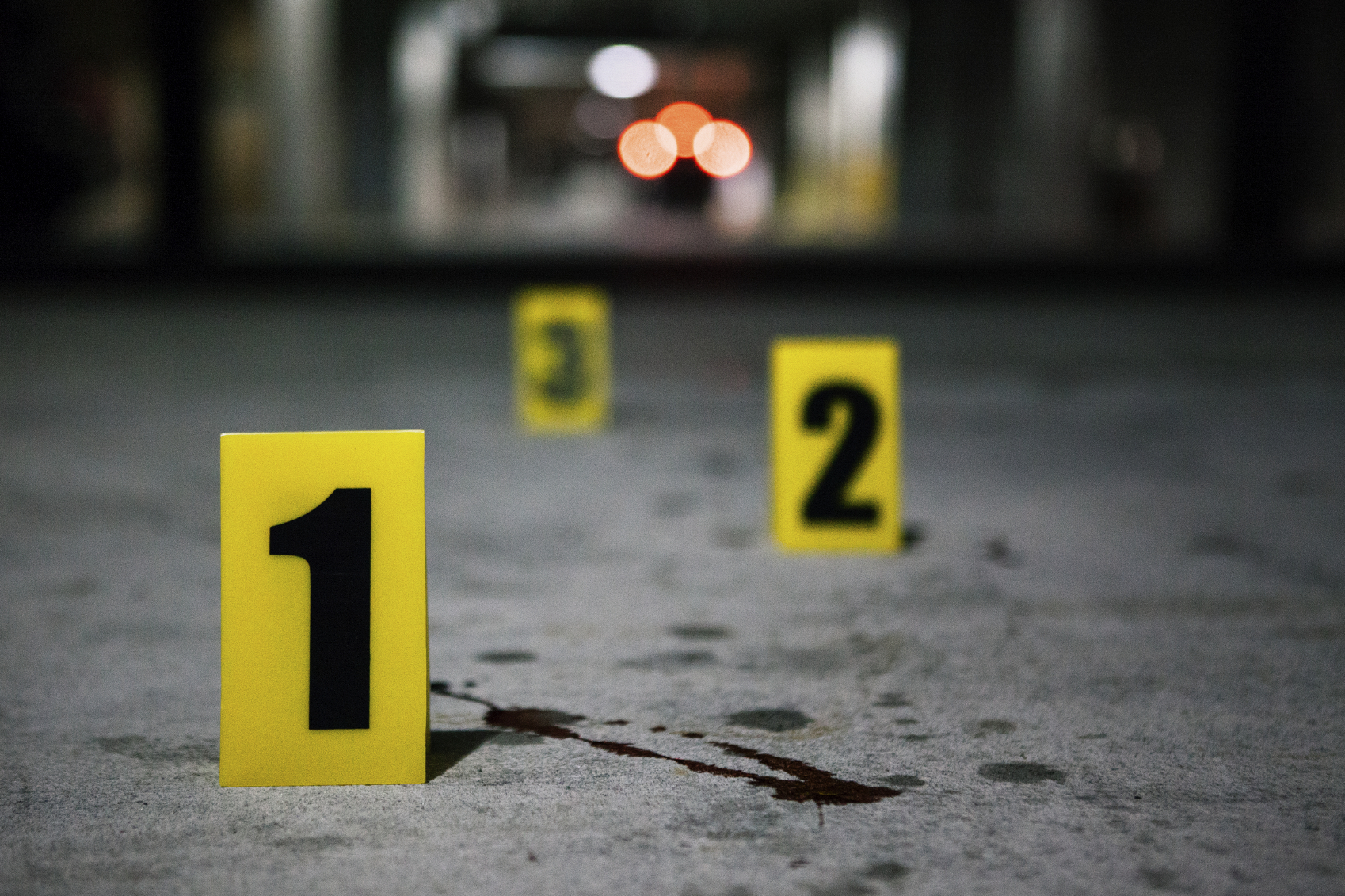 During our first year of marriage, my wife was so unhappy living in Florida that she wanted to move back to her parents' house a thousand miles away and live with them instead of me, not knowing when or if I'd find a job back in our home state that would allow me to move there and be with her.
If anyone's curious about when I started losing self-assuredness and questioning my self-worth, now you know.
…
Long before I was accidentally (but egregiously) a shitty husband, I was just a young guy trying to figure things out.
I didn't know that's what I was doing. The younger me spent a lot of time coasting through life, living for the next fun thing, and almost no time thinking about how my actions affected others, or what I could do to be a better person.
I was a young newspaper reporter, just a few years removed from college, living in a Florida beach town and writing business stories at a daily newspaper.
We got married when we were 25. In front of a few hundred people in a pretty Ohio church where people came from all over the country to support us. Family. High school friends. College friends.
It was a good day. A good day that represented everything we wanted our life to be after discovering that whatever good the sunny beach life brought us didn't outweigh for us the negative consequences of missing the company, support and comfort of being around long-time friends and family.
As easy as it was for me to find a newspaper gig in the economically vibrant conditions Florida enjoyed in 2002, it was excruciatingly difficult to find newswriting jobs in the economically depressed conditions Ohio was experiencing a few years later.
Many people don't understand the challenge, but I'll explain it. Before financially viable online journalism existed, a newspaper reporter had the following choices: 1. Get a job with a city's daily paper (of which there is usually just ONE). 2. Get a job with a business or alternative weekly newspaper. 3. Get a magazine job. 4. Abandon journalism.
I was just 25, and the macroeconomics of print journalism's future hadn't become obvious to me. I still believed I'd ultimately end up as a reporter for a large metro daily newspaper in one of the Ohio cities, or maybe even land an Ohio-based gig with The Wall Street Journal, the paper with which I was totally smitten.
But we have to walk before we can run, so while I had already begun forging relationships with editors at the big papers, it wasn't realistic to think I could jump right from my first reporting job at a mid-sized daily to a major metro paper without a few years at another mid-sized paper first.
I stayed in touch with editors at all the viable papers, sending them front-page stories I was proud of, and keeping my name and resume in front of them.
…
Every so often, I'd be invited to fly up for a job interview.
That was exciting at first. My wife would light up with the possibilities. We'd tell our parents. We'd tell our friends back home. We'd poke around at real estate listings that were totally out of our price range and dream a little dream of a fairytale life where everything was perfect and beautiful.
Then, one by one, I'd fly back to Florida from each interview hopeful that this time it's going to work!
I liked making her happy. I liked giving her things. I liked feeling as if she was proud of me.
But, of course, one by one, I'd get news that the newspaper was going to hire someone else. Someone who lives closer. Someone who better understands the banking industry. Someone with previous experience covering city hall. I either didn't have enough experience, or I was going to be too expensive for the Ohio economy.
And one bit of bad news after another, she was crushed.
We were up here. High. Hopeful.
"Thank you for your interest in career opportunities with our company. We're sorry, but at this time we're moving forward with another candidate. You're going to be an excellent reporter someday! Please stay in touch! We'll be sure to keep your resume on file."
Then we were down here. Low. Disappointed.
Close family members fighting scary health problems piled on the pressure. She felt helpless and far away.
Every failure to get a job offer represented me failing my new wife. I couldn't give her the thing she wanted most: Home.
The High Crimes of Wives
I've written twice about what I've identified as the worst thing I've ever done to my wife. The second time, people got really upset with me about it.
It helped me (and hopefully all the male readers) understand just how big of an emotional trigger the subject of child birth and husband support actually is.
From the discussion came a question I've been kicking around since:
Taylor asked: "Question Matt: this abandoning wife in childbirth is evidently a very common husband sin of cosmic proportions; what is the wife equivalent? I'm guessing there is at least one really common wife sin of cataclysmic proportions that women just don't get that is comparable to the shitty husband cop-out we've been discussing."
…
I'm not comfortable speaking on behalf of men on this one. I'm not confident there is a critical mass of husbands who ever experience the unique circumstances which brought this on.
As always, I only know what happened to me.
Symbolically, What is Marriage?
Everyone has their own take.
Here's what I thought it was: Two young people leaving the nests of life with their parents, and building a new nest with each other.
If you and your parents are the innermost ring in your life, when you marry, your spouse replaces them as the innermost ring. Then, your parents move out to the second ring in our little personal Who Do We Love Most? solar systems.
That's what I was taught. That's what I believed. And that's how I felt inside.
…
One day, she looked me in the eye and said she wanted to move a thousand miles away to go live with her parents in Ohio and leave me alone in our Florida apartment.
I died a little inside.
In our first year of marriage, and at a time when we didn't have the financial resources to buy airline tickets.
I didn't have the gut-level emotional reaction I had during our separation and torturous march toward divorce, but—for me—that was very bad.
Very bad.
So bad, that—not unlike how I imagine my wife might have reacted had a crystal ball owner told her she was marrying a guy who would leave the hospital the night of her only child's birth—if someone had told me the person I wanted to marry would choose her parents over me within the first year of marriage, I would not have married her.
Maybe we can chalk it up to young people not knowing how to express themselves honestly or ask the right questions.
…
So, what does that mean? What do you call that?
I'm not sure.
The person I had mentally, emotionally and spiritually replaced my parents with, didn't do the same for me.
It made me feel as if geography and her parents were more important to her than her marriage. It made me feel something less than loved. It made me feel as if she didn't trust that I could ever be enough for her.
Maybe those things are true. Maybe they're not. I know better than to presume I know what other people are thinking.
I didn't think I was committing a major crime when I left the hospital that night. I didn't know that would be such a defining moment in our marriage. No matter what you think, I didn't know.
I'm quite certain my perfectly decent and well-intentioned wife didn't think she was causing significant emotional harm by wanting to be with her family, which because of health issues, was for more than just selfish reasons. I don't think she knew that would impact me as it did.
We were just kids. Kids dreaming our dreams.
So, what's the crime? Making him feel as if he's not enough, and intentionally or otherwise, rubbing his nose in it.
She couldn't trust me to be enough. And in the end, I suppose I proved her right.
And now we dream new dreams.
…..
Like this post? Hate it? You can subscribe to this blog by scrolling annoyingly far to the bottom of this page and inserting your email address under "Follow Blog via Email." You can also follow MBTTTR on Twitter and Facebook.