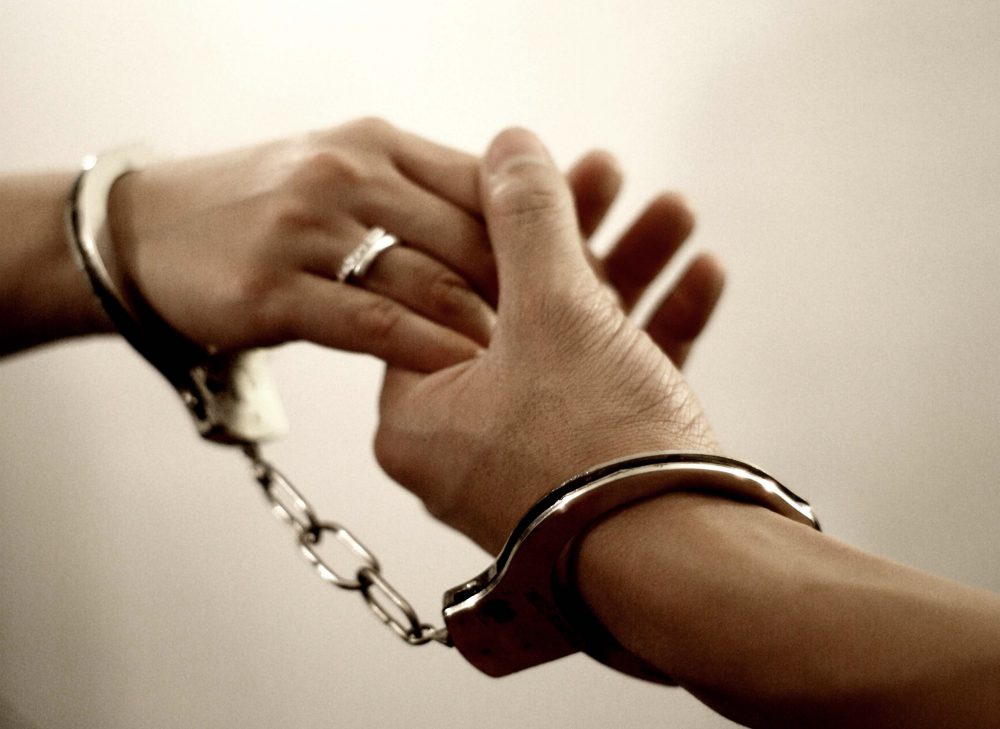 Julia asked: "I'm one year post-divorce and still grappling with the idea of ever marrying again. I used to feel that marriage was a necessity, but I've realized that I don't really need it. You don't need to be married to love someone for a long, long time, ya know? I used to think Marriage = Security, but I realized that isn't true…
"Do we need marriage? Is it essential?
"I absolutely see the point you're making, but I would love to hear more about the million reasons why we should get married."
…
Life, much like writing, is filled with a bunch of nuance and subtlety.
Life, much like writing, requires we ask difficult questions and put effort into discovering answers. For example: Is there actually a meaningful difference between the words "nuance" and "subtlety"?
We talk about big things here. Big ideas. We have the conversations it often seems as if no one else is having because they're busy screaming about Donald Trump or Bernie Sanders; or trying to decipher Beyoncé lyrics; or making summer plans for their kids before school starts again in a few months, or, just, individual life distractions that keep most of our minds off anything flirting with the philosophical or psychological.
Something important gets lost in all the noise: Meaning.
One minute, we're literal. "I am frustrated with Fred at work because certain things he does makes doing my job more difficult for me."
The next minute, we utter hyperbole—my communication method of choice: "Fred is killing me."
It's awesome that the police don't show up to arrest people for attempted murder OR falsely reporting a crime every time we say "[So and So, or This Random Thing] is killing me," because that would be really frustrating and burdensome for law-abiding citizens as well as police officers and the judicial system.
Put another way, we'd all lose our shit and wish we were dead.
Should We Get Married?
Probably not. If that's a serious question a person is asking.
In the post 'This is why you shouldn't get married', I wrote the following:
"There are a million reasons you shouldn't get married.
"Five short, personal accounts without additional context from divorced women on the internet SHOULD NOT be among them.
"Because there are a million reasons you SHOULD get married.
"Active and physically fit people sometimes die of heart attacks during workouts. Should people stop exercising?
"People are sometimes hurt or killed while driving. Should we avoid getting behind the wheel?
"Patients sometimes die in hospitals because of human error or unpredictable reactions to medicine. "Should we stop visiting doctors while suffering health problems?
"Bad news, guys: the problem was never the institution of marriage. It was us."
A couple of notes:
There might not be a million reasons you SHOULD get married. A better word choice might have been: "There are a million reasons to get married." I was just playing off the SHOULD NOT from the previous sentence. And I'm fairly certain no human can write a million-reason list to do ANYTHING, let alone get married, when so many people have become disenchanted with marriage because of divorce, seeing their parents or friends divorce, paying attention to divorce statistics, or believing it to be an outdated religious concept unnecessary for living a fulfilling life in 2016.
…
MBTTTR commenter Lisa G. dropped this under The Life Blueprint, and it serendipitously hits all the points:
"I agree with this. Question models and think deeply about what you want and need and your gifts. Also consider how it will affect others. Don't go into $100,000 in debt unless you really understand what you are doing. 😉
"The problem is we often substitute one model for another equally restrictive model instead of fixing the problem underlying the first model.
"That is what is wrong with the model described in your last post. Because so many people have crappy marriages and divorces, the new model is just not to get married. But still have children.
"That's not a well thought out model either. It's just reactionary in the opposite direction. Maybe ok on an individual basis but unintended consequences for large populations."
Why Marriage Matters
"Do we need marriage? Is it essential?" Julia asked.
Let's first be pragmatic, because there are two ways to approach this conversation.
People WILL get married. To the tune of 95 percent of the time. They'll marry foolishly and thoughtfully. They'll marry naively, or mentally and emotionally prepared. They'll marry people who will lie, cheat and abuse, as well as people who will love, serve and protect.
For a million reasons (hyperbole!), wise or unwise to our individual perspectives, people will marry.
Sometimes religion and faith play a role. Many people believe marriage purifies sex after making spiritual vows, thus eliminating sin. Sometimes the Life Blueprint is a heavy influencer, independent of organized religion. When 95 out of 100 people are married, or say they plan to marry, it feels safe to assume many view marriage as one of those things everyone, just, does. You know? Because it's The Way? Much of what we do is a result of modeling the behavior of everything we see everyone doing around us. Most people get married. So, we get married.
But, do we need it?
It's a fair question.
…
The mentally tangible and observable positives of lifelong marriages are well documented.
Let's start with the children. Kids raised in homes with their mother and father in an environment relatively close to what we all imagine standing in front of the wedding officiant during our exchange of vows, grow up to have measurably "better" lives than kids who do not. Stats are funny things. I'd prefer not to debate this.
The child who grows up with both mom and dad at home, and avoids exposure to the major red-flag dysfunctional stuff less-fortunate children sometimes witness, turns into an adult who is healthier, learns more, commits fewer crimes, makes more money, lives longer, avoids addiction, treats people well, and ends up having healthier relationships with partners and their children significantly more often than the kids who don't grow up with an intact family.
The married partners themselves have measurably better lives, too.
They live longer, make more money, report more happiness, etc.
So, What's the Problem?
Two things, I think.
1. I believe most people end up marrying someone they "shouldn't." Which is kind of a bullshit thing to say, because marriage is a very serious and personal decision that most of us should stay out of. I mean simply that most people will have crappy marriages—the half who divorce, and also all of the people who stay married, but hate it. I believe a large percentage of them will have done a poor job aligning their values with one another, enforcing important personal boundaries, and effectively communicating those values and boundaries with each other. In those specific situations, I would label them "incompatible." Sadly.
2. Many people don't know how to be married. Like any life situation in which we later find ourselves thinking or feeling: Whoa! I totally didn't know what I was getting myself into!, I think most people are that way with marriage. Most other life situations are easily remedied. We change jobs, move to new places, hang out with different people—whatever. Since marriage is designed to be a forever-thing, the Whoa! realization is infinitely more inconvenient and creates much more complicated situations than every other life thing not involving children, legal contracts, shared bank accounts, shared property, shared social networks, and inter-family relationships as the difference between blood relatives and in-laws grows smaller with each family gathering.
Captain Obvious sentence-of-the-day: Marriage and divorce are very hard.
Beyond Pragmatism, Should We Marry?
You're allowed to think marriage is a bullshit social or religious construct that doesn't matter.
If you believe that, there's a better-than-average chance you're totally not reading this right now, or you're still tasting the bitter pill of a divorce you didn't want when you agreed to marry years ago.
If you believe that you got married in good faith, loved and honored your spouse in good times and in bad and then put effort into staying married after noticing cracks forming in the foundation, only to end up divorced because your partner quit on you or ripped your heart out and humiliated you through a major betrayal, then marriage stops looking awesome.
I get it.
I once had a pizza delivered to my house when I lived in Florida, and there was a cricket baked into one of the pieces like a black olive. Ordering pizza from that place stopped looking awesome after that.
Only through the prism of hindsight and self-exploration have I been able to identify the many ways I was a shitty husband, and even I felt scorned and abandoned when she decided to leave.
I felt like she was breaking a promise, regardless of how hypocritical that was. I felt it. And I broke. And it was super not-fun.
And after three years of healing, and gaining a lot of empowering clarity about how my choices contributed to the end of my marriage (which helps immensely in gaining confidence that you can avoid repeating those mistakes a second time), I am still quite unsure whether I'll ever marry.
I assume it will feel like the Universe is forcing my hand should that uncertainty go away.
But if I end up living the rest of my life single and dying alone, it won't be because I believe marriage is somehow an inherently flawed institution that should be avoided.
…
It's hard to climb mountains.
It's hard to save a million dollars.
It's hard to finish marathons.
It's hard to eat healthy.
It's hard to learn new languages.
It's hard to volunteer to help others.
It's hard to do many, many, many things.
I'm really comfortable suggesting that almost everything really good and wonderful in the human experience is achieved through struggle.
Easy feels good, THEN feels shitty.
Hard feels shitty, THEN feels amazing.
What's the argument against marriage?
That a handshake agreement is the same as a contract? That a half-hearted suggestion is the same as a solemn vow said in front of everyone you cherish?
That monogamy is unnatural because primates and dogs like to have sex with several partners, and that we're the same as them even though we have minds that can conjure these thoughts and conversations, and ingenuity that can create the internet and build rockets we can land on Mars like remote-control cars?
That it's shitty and horrible because one time we married someone who failed us, or we know stories about other people who were mistreated? Because THAT defines the institution of marriage and somehow influences what happens to us?
Because we're powerless victims unable to affect our life circumstances?
No.
Marriage is shitty because people innocently make poor choices in partner selection AND in their decision making while they're married.
Not because marriage is somehow inherently shitty.
Whether marriage is the thing people do, or becomes a choice fewer people make as we move toward the future, there is no part of the inherent human desire to connect, to experience physical intimacy, to reproduce, and to give and experience love that will change.
Call it whatever you want.
Marry or don't marry. But in the end, we must learn to love.
Marriage isn't the problem. Humans being human are. That's been true forever.
Does a person need marriage?
That's not for us to say.
Does the world need marriage?
I think it might.