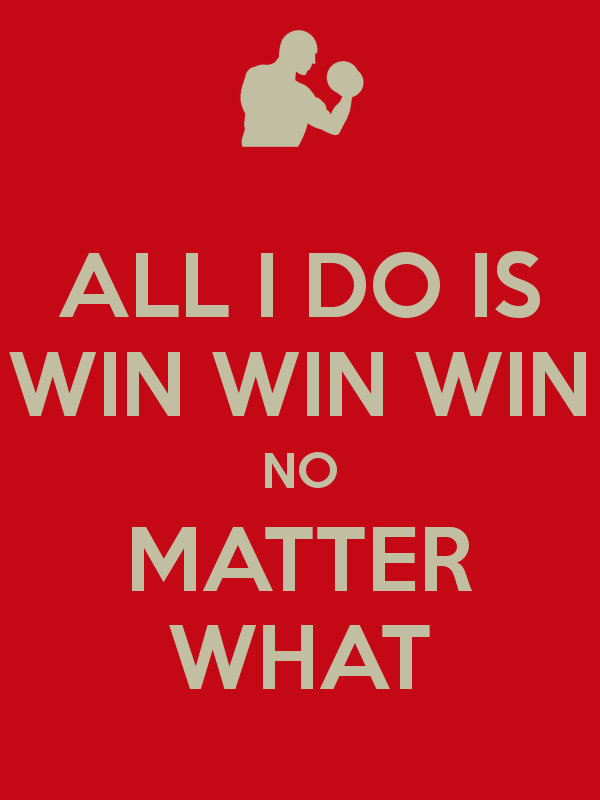 I know a guy who almost never loses a game of pool.
He's one of my dad's closest friends. He's awesome in all of the ways which matter, and I love him like family.
But if you didn't know him and love him like family, he might seem to you like just another guy. He manages a hospital maintenance staff. I'm not super-familiar with his financial status, but I'm not under the impression people who care about net worth would be overly impressed.
My father's social circle has a lot of three kinds of guys: Guys with really nice cars who race as a hobby, guys who are awesome golfers, and guys with—at least by Midwestern terms—kind of a lot of money.
But the hospital maintenance manager isn't really any of those things.
I don't know whether he sits around thinking about this. As if he's somehow deficient because he isn't up to the same standards in those super-specific silos as most of his friends. I hope not, and doubt it.
…
When I was younger, I—objectively speaking in the context of 1980s Americans—didn't have money in my family. My parents were young, divorced, and at best, lower middle-class. I ate a lot of free school lunches in my early years.
Some of my friends did come from families with—at least from my narrow perspective and life experience—a lot of money. Big, awesome houses I'd visit and sleep in on weekends, and nice, expensive cars.
Maybe feelings of inadequacy and insecurity started back then. I'm an only child and didn't have a big brother or sister to help prepare me for The Things That Happen Next in your growing years, and I did a crappy job being transparent with my parents, choosing to live inside my own head rather than talk things out with people who loved me and probably knew Things.
But I don't remember feeling particularly inadequate or insecure back then. In fact, I feel as if I had a charmed childhood and social life through my school years. Whatever my neurotic hang ups might have been, I can't recall a time I felt intentionally excluded from anything that mattered to me. I felt well-liked and reasonably popular, which are fun things to feel.
It was during the slow death of my marriage where I developed some insecurities and self-confidence issues which are very un-fun things to feel.
Some combination of failing to rise to the level of Very Successful, Special and Unique Snowflake I'd always imagined for myself, and losing my job with a new baby at home, and feeling my wife pull further and further away while seeming to like, respect and want me less with each passing day, turned me into someone else.
Every Facebook or Instagram update from someone I knew with their smiling and happy family on another vacation or in their super-nice home proved to be another reminder of what a loser I'd really turned out to be.
Must be this tall to ride.
…
Before the hospital maintenance manager and family friend I know was someone who I knew and loved, he was a total stranger. Several years ago when I met him, he was a new addition to my father's vibrant social circle.
I didn't know a thing about him, except what a few guys in the room were telling me: "See that guy? He never loses at pool. He's an absolute badass. One of the best I've ever seen or heard of."
I'm not a particularly skilled pool shooter. I'm okay. I'm kind of okay at everything. I tend to be average at most things, and great at none. But if there's an impromptu pool tournament, sure, I'm in.
My dad has a couple tables. He's good, as are many of his friends. They all have their own, expensive cue sticks, rarely miss shots, and never take them unless they know where the cue ball needs to be to make the next one or two. They're high-level players.
But none of them are like our friend, The Badass. The unassuming hospital employee. When he's on, he'll make other awesome players look average, and average players look weak and pathetic.
Generally, if you miss even one shot against him, you're finished.
Ignoring that material and superficial things lack meaning and rarely move the Happiness needle on our lives, he can't hang with the other guys on the golf course, nor can he buy a bunch of expensive cars, nor is he going to elicit financial envy from any of them.
Compared to them in those very specific areas, he might appear or even feel lacking.
But at a billiards table? You're in his world.
A world where he's king.
Who Would You Trade Places With if You Had to Take All Their Baggage, Too?
James Altucher, one of my favorite writers, was having dinner with another excellent writer, Ryan Holiday.
Holiday asked Altucher whether he ever feels envious of others.
"Yes," Altucher said, "I'm envious of people."
Holiday shared his mental strategy for eliminating feelings of jealousy or envy, and Altucher wrote about it in his recent post, The One Cure For All Envy and Jealousy:
"Here's what you do, Ryan said. If you are envious of someone, you can't just pick one or two things about them. Because it's their entire history that has got them the one thing you are envious about.
"So, he said, picture that you can change places in every way with them. But then it's forever.
He said: Would you do it?
"While he asked that, the hostess of the restaurant came up to us, She looked at me and asked, are you on TV?
"No.
"You're Ted Mosby, right? From the show 'How I Met Your Mother.'
"No, I said, but I'll take it as a compliment.
"She kept staring and then walked away.
"Let me think, I said to Ryan. What about X, would you change places with him? – And I named someone we both admired.
"No way, he said, look at A, B, and C with him. Would you want those?
"Hmm, no.
"Who else do you admire? he asked.
"I had to think for a long time. There's a lot of people I admire but which among them do I envy.
"I named some more people I envied but for each one, he named some attributes that I would definitely not want to have for myself if I switched places for that person.
"I guess you're right, I said. I'm happy being me. Otherwise I wouldn't be having such a fun dinner right now with you!"
…
I often wonder why it feels like I know several people in real life who would make AMAZING political leaders, but I often find the people I actually have to choose from to be deficient in several areas. I know people who you'd want to run through walls for in an effort to elect them President of the United States. People with unquestionable leadership skills, charisma, and as much integrity as you'd require from a public figure.
But they'll never be president. There are a TON of brilliant and amazing people out there. Entrepreneurs, doctors, educators, business leaders, etc. But nobody like them ever runs for president.
Why?
I figured it out several years ago: Because none of the really smart people want the job.
It's shitty! Have you ever studied the gray-hair quotient of presidents entering office versus leaving it? It's a stressful, shitty job where half the world hates you, where you're headline news almost every day, where your private life is almost always on display, where people don't believe good things which are true about you, where people believe bad things which aren't true about you, where you receive death threats all the time, and aren't even paid particularly well in the context of being that famous and powerful.
In many ways, being President of the United States is one of the best jobs in the world.
In many ways, it's also one of the worst.
Would you trade places with someone else? Even if you had to take on all the bad parts, too?
Bring Others Into a Place Where You are Master
Another of my favorite writers and thinkers, Tim Ferriss, taught me how to stop comparing my life to the highlights of other people's lives I might see on social media, and feel more gratitude and pride about the things which make me, me.
This is The Secret to Feeling Successful, and you can start RIGHT NOW, and all you have to do is ask yourself a better question.
Ferriss' focus was on business success, but it won't take a business degree to understand how this mental trick can apply to ANYTHING in your life, and essentially be summarized as Enjoy Being the Big Fish in a Small Pond.
From Ferriss' New Research and a Dirty Truth: Read This Before Chasing the Dollar:
"What to do? There are a few ways to use the currency of time, and awareness of positional economics, to your advantage to beat the Joneses on new terms:
Focus on "relative income" — defined as hourly income — instead of "absolute income," misleading annual income that doesn't factor in time. If you assume a 40-hour work week and 2 weeks of vacation per year, estimate per-hour income by cutting off the last three zeros and dividing in half. Thus: $50,000 per year –> $50 divided by 2 = $25 per hour. Relative income can be increased by increasing total income for the same hours, getting the same income for fewer hours, or some combination thereof. More options with more life.
Determine your precise Target Monthly Income (TMI) for your ideal lifestyle — the goal of most rat-race income competition — and focus on structuring mini-retirements to redistribute retirement throughout life. There's an excellent Excel spreadsheet here for calculations.
Determine your "where" of happiness. It's not necessary to permanently move to a country with depressed currency, but even temporary relocation to a domestic (check out Forbes' publisher Rich Karlgaard's Life 2.0) or international location with a lower cost-of-living resets your peer group and positional economics barometer. Being perceived as rich often translates into perceiving yourself as rich. Neat trick and a hell of a lot of fun. Two of my top picks for positional resets are Argentina (see "How to Live Like a Rock Star (or Tango Star) in Buenos Aires") and Thailand.
Develop appreciation in tandem with achievement. Subjective happiness depends on appreciating what you get as much as getting what you want. The first step to true appreciation is perception: cultivating present-awareness. I recommend experimenting with lucid dreaming as tested at Stanford University, in particular the "reality check" exercises of Dr. Stephen Laberge.
Develop competitive social groups outside of work. Participate in games outside of income mongering. Train or compete in a sport where income is a non-factor. That dude makes $1,000,000 a day as a hedge fund manager? I don't care–his golf swing sucks and he has love handles. Here, it counts for nothing. Oh, and her? I know she just got promoted to national manager for IBM, but so what? I just scored 5 goals on her. In this world, I rule.
"Don't let rat racing be the only game you play against the Joneses," Ferriss wrote. "There is always someone willing to sacrifice it all to earn more, so let them. Just remember: it is entirely possible — in fact, common — to be a success in business and a failure in life. Take the red pill and think different."
…
I'd like to believe that how we feel doesn't really matter, since our feelings wax and wane all the time, and it's hard to trust our own emotional swings.
But the truth is, how we feel DOES matter. Our feelings affect pretty much all of our decision making, and our decision making affects pretty much everything that happens to us.
Some people might roll their eyes at the idea of using Jedi mind tricks to feel better about their life. Like it's fake. Like they actually have to do something more or different or better to ACTUALLY be better.
And I'm saying that's bullshit.
Go chase whatever sets your heart on fire. I'm not suggesting we all sit on the couch, do nothing, and celebrate it.
The truth is true no matter what we believe: We're already tall enough to be Jedi.
We already win. And we might as well enjoy it.