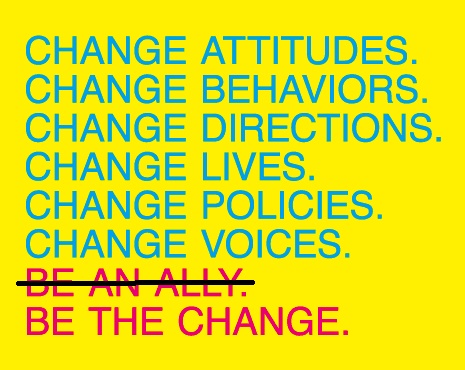 I got lazy.
Lulled into complacency. No matter how many times I've experienced negative consequences due to my word choices or tone of voice, I'm not always mindful of how what I'm saying might be affecting her.
Sometimes I don't stop and think. There's always so much to do, you know. Never enough time.
So I spit out a response which seems reasonable and innocuous at the time. And then I help destroy a family.
Only this time, it isn't mine.
…
She wrote me a note because she's unhappy in her marriage. I get a lot of those, and I can't read all of them, and can't respond to most of them.
She tells me a story. It makes sense and sounds true. It's pretty much the same story I always hear, because no matter how unique we like to believe we are, most of our divorce stories sound eerily similar.
So I write back a note which validates her feelings:
"There's a famous saying I often heard growing up: 'You can't fix stupid.' If the men you are talking about are simply WRONG and maybe stubborn and ignorant, maybe there is no reasoning with someone like that. In my experience, not everyone can be saved. If a man is incapable of demonstrating kindness and selfless love for his wife, then I think he's kind of an asshole. I've never seen anyone turn an asshole into a non-asshole. I HAVE seen good men doing wrong by accident figure out that they were doing wrong, and then making changes to be better afterward. Those are the guys I write for and root for."
Reasonable, I thought. Innocuous.
About two hours ago, I opened the blog's email account to scan the subject lines. One of my professional niches is email marketing and effective subject line writing. This guy wrote a good one:
"My wife is divorcing me with your help."
I figured it would be some guy getting pissed at me for the dishes post again. A million guys were upset with me about that one. But he wasn't pissed at me. And he wasn't using hyperbole.
He's a regular reader and fan. His email was full of nothing but praise, gratitude and admiration.
He tells me a story. It makes sense and sounds true.
Halfway through his story, it hits me: Holy shit. This is the 'You can't fix stupid' husband. And wouldn't you know it? He doesn't sound stupid at all.
I spent 10 years writing news stories. Then I went through a painful divorce and have fairly successfully learned how to explain my ex-wife's side of the story. So you'd think I'd remember—there are ALWAYS two sides to a story.
My Son's Other Family
I like, respect and care about my ex-wife. She's a good person. We get along well and are effective, cooperative co-parents. She's an outstanding mother.
She sees a man I like and respect, and have known for years. I trust him to be good to her and my son, which is all I could ever ask for.
For only the second or third time, they pulled in the driveway together yesterday to pick up our son. I waved goodbye to him as the three of them drove away.
There isn't a pain now like there was three years ago. That would have hurt worse than a bullet three years ago. Today, things are different.
Infinitely less pain. Now it's simple discomfort.
But the truth is painful: I didn't like it.
Most Divorce is Stupid, Selfish and Wasteful
I really believe that.
If that husband and wife who wrote to me over the weekend end up divorced, their three children will see their family torn apart.
I don't know how much of that is on me. I only know a guy who thinks I'm awesome and said really nice things about me and my writing believes my note to his wife convinced her to pull the trigger.
I contributed to the thing I despise most. I became part of the problem. Maybe it's not the first time. And now I'll have to live with that.
Three kids.
…
I think most divorce is bad. It think it's lazy and wasteful.
I don't want to eliminate the ability to divorce. God knows it's an important option for people who discover they're married to dangerous people or con artists. People in abusive relationships SHOULD NOT stay in them.
That's where the gray area begins. I would have scoffed in haughty offendedness had you suggested my marriage was abusive. Nonsense!, I'd have told you. I never once felt abusive, even in the moments I knew I wasn't loving as hard and selflessly as I should have. But after everything I've learned over these past three years, I do think my wife found herself in an abusive relationship.
One of those sneaky ones so many wives find themselves in, where to the outside world, everything seems cool, and they go borderline-crazy because it's hard to find people who know how to see the subtlety of emotional abuse for what it is.
"But I didn't mean to!" husbands say. Much of the time, it's true. We didn't mean to.
But that doesn't turn fact into fiction. Abuse is abuse even when we label it "a misunderstanding."
Still, most divorce feels wrong to me. Stupid and wasteful. A move done for ONE reason only: to feel better.
The Common Marriage and Divorce Story
Two young people meet, usually in their early to mid-twenties. They become serious and get engaged just before turning 30. Literally, 99 out of 100 accepted marriage proposals come from the guys.
They plan a wedding for a year or two later. Maybe the groom is heavily invested in the process. Maybe he's not. It's been well-established this is the bride's day.
They put untold hours into decisions about colors and dress styles and who to invite and where to seat them at the reception. They invest about $30,000 to pay for everything.
"Why don't these young people put more time into discussing and making plans about the MARRIAGE?!" so many of us wonder.
That's easy—for the same reason you didn't. They don't know what they don't know. NO ONE talked to them about this other than to say "Marriage is hard work, you know! It's a lot of give and take!"
Sweet. Thanks for the life tip.
Everyone thinks marriage is going to be EXACTLY LIKE IT IS RIGHT NOW when they already see each other every day, and are going through daily life together. It makes sense to them to feel confident that everything is always going to be like it is right now.
Most young people don't have serious, brutally honest talks about VALUES and BOUNDARIES. That rarely happens.
We overlook value differences, because it's been fine so far! And we forgive boundary violations, because of real love I love them no matter what! or The Sunk Cost Fallacy, where no one wants to end the relationship, become single again, and lose this multi-year investment in one another.
We get married.
Husbands obliviously do the shitty husband thing.
Wives don't enforce their boundaries, and when they try, they use communication techniques that don't come anywhere near working.
You know what will help? A baby!
After all, that's just WHAT YOU DO! You go to school, get a job, meet someone, get a place, and have babies! This is The Way®!
The kids come and exacerbate all of the problems which already existed, but because we love our kids so much, we don't like to say it, because it's not their fault. (And it's true. It's our fault.)
We drift further apart. Maybe someone has an emotional and/or physical affair. The marriage has withered on the vine over the course of 5-10 years, and it feels to one or both partners like the love died.
In the United States alone, more than 3,000 people file for divorce every day. Two out of three of those are unhappy wives.
That's 2,000 unhappy wives EVERY DAY leaving their marriages.
You think all 2,000 of those husbands are bad guys?
You think all 2,000 of those wives are bitchy, entitled maniacs?
Neither do I.
…
I think divorce is stupid when two good people who love one another end their marriage (especially when there are children) because they believe there is something unique about their specific dynamics that prevent them from having a happy marriage.
If people are getting divorced because they decide marriage isn't for them, I feel much better about it. But people who are married are people who naturally crave companionship and physical intimacy. Before long, they will start dating again, possibly remarry. Even if they don't remarry, they will likely enter a long-term monogamous relationship where the dynamics are nearly identical to marriage.
And, if they haven't learned it already, that's when they will.
I traded in my old problems for a new set of them with this new person. All of the warm, fuzzy excitement I felt when I first met them has worn off just like it did with my ex. In fact, there are moments when I'm angry with my partner, that I sort of miss my kids' other parent.
They might not know what to call hedonic adaptation just yet, because it's not spoken or written about enough, but they've damn sure experienced it. And now in a VERY specific way.
The grass wasn't greener after all.
Where are you going to go to escape from yourself?
I'm Probably Not Your Divorce Ally
I'm confident there are plenty of stories I could hear that, if true, would cause me to advocate divorce. It's already happened before.
I'm not against divorces that SHOULD happen.
I'm against divorces that shouldn't happen.
There's how it is. And then, there's how it should be.
I know it's inconvenient and unpopular when your insides are all messed up and escaping your painful marriage feels like ointment on a gaping wound.
But this is my truth.
Nothing matters more than family.
And every relationship we EVER have will feel painful and fall apart if we don't make the right choices.
What we're doing isn't working.
Maybe we should do something else.