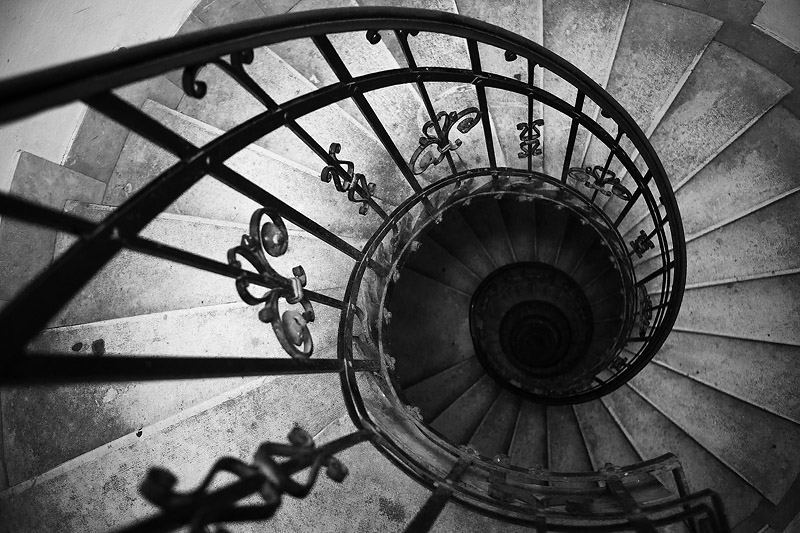 Let's play a game.
Serious multiple-choice quiz:
1. What educational subject interests you most?
A. History
B. Math
C. Science
D. Love, Sex & Relationships/Marriage
2. Ignorance in which subject matter will negatively affect the greatest amount of people?
A. Military History
B. Physics of Sound
C. Creative Writing
D. Love, Sex & Relationships/Marriage
3. The lack of demonstrable skill in which area of life will negatively affect the greatest amount of people?
A. Drafting
B. Web Development
C. Trigonometry
D. Love, Sex & Relationships/Marriage
…
I about had an aneurysm when I learned that divorce affects 95 percent of the population. That seemed high. But the numbers bear out.
Here's the breakdown (in the United States): 54 percent of adults (18 and over) are married, 20 percent used to be married, and 21 percent desire marriage.
Name another social issue (so, not the environment, energy policy or our food supply) that affects 95 out of 100 people. Go ahead, I'll wait.
I've complained about it before, because I sometimes complain: WHY ON EARTH DOES IT SEEM LIKE NO ONE IS TALKING ABOUT THIS?
Listen, I know there are a million books and websites and therapists out there working on marriage and relationship counseling. That's not what I mean. I mean, we get so uptight about trans fats that they're illegal in many places. We've made it weird and political every time we have to choose between saying "Merry Christmas" and "Happy Holidays" because we don't want to offend people with differing beliefs. There's a blood donation van that parks outside of my office building several times per year as part of a coordinated nationwide effort to grow the nation's blood supply.
We care about childhood obesity. We care about getting our pets spayed and neutered. We care about reducing plastic bag use because sometimes they kill wildlife when not properly disposed of.
And that's fine. You're not going to hear me suggest we shouldn't have those conversations. I just can't figure out why helping people develop relationship skills and educating them on HOW to foster and sustain healthy relationships ISN'T a thing society seems overly concerned with.
It's insane. It's lazy. It's foolish.
And it's creating generations of dimwits procreating other dimwits who will perpetuate the dysfunction and fuckery.
…
I started thinking about this because of an insightful comment by @rougedmount on a previous post, where she points out that when wives feel like mothers to their husbands (picking up after them, managing their calendars, reminding them of things they'd forgotten, etc.) they also lose sexual interest in them.
Makes sense to me. Parenting isn't sexy.
Something interesting happens after that, and if everyone who was married knew it—or better yet—if everyone who was going to marry someday knew it, our marriage success rate would skyrocket.
A Marital Downward Spiral
Sex is very important to people. I don't know why we are wired as we are sexually, nor why it seems like men and women sometimes experience it so differently. I only know that we are. I also know that a man having sex with his wife accomplishes many things for the husband: 1. He feels sexually satisfied. 2. He feels desired by his spouse. 3. He feels chemically and emotionally more connected to his spouse.
Thus, NOT having sex with his wife has an opposite effect. He feels sexually dissatisfied. He feels unwanted by his spouse. He feels chemically and emotionally disconnected.
Usually, bad things happen afterward.
Maybe he starts jerking off to internet porn all the time to feel satisfied. Maybe he starts flirting with someone at work to feel desired. And maybe because he feels chemically and emotionally disconnected from his spouse, he thinks he can justify inappropriate marriage behavior because She doesn't want me anyway!
Emotional intimacy is very important to people. I don't know why we're wired that way emotionally, and why men and women seem to often experience it differently. I only know that they are. I also know that a man connecting emotionally with his wife typically accomplishes many things for her: 1. She feels safe, respected and loved. 2. She feels desired by her spouse. 3. She feels comfortable connecting sexually and WANTS to, because she genuinely desires the man who makes her feel these things.
Thus, NOT connecting with his wife emotionally often causes her to feel unsafe having sex with him, or simply so hurt and turned off, that she can't want to.
The art of seduction between the two genders is so dramatic that most men never figure out that what works for them (her lying naked on the bed with a "do me now" look on her face) would almost NEVER work in reverse.
Seducing one's wife and/or her initiating sex usually begins with her feeling cherished, respected and validated, so that she can feel emotionally connected, so that it feels good to have sex. I'm neither female nor a wife, but I'm pretty sure it doesn't feel good to sleep with someone when it feels like your partner doesn't like or respect you, which is how many wives feel.
Life tip, guys: Your wife doesn't want to be your on-demand human masturbation device.
…
So, she's craving emotional connection, but he's not connecting emotionally. In fact, he's withdrawing because she has cut off his sex supply, which feels like prison since he promised never to sleep with anyone else. More importantly, he doesn't know that thoughtfully asking about her day and listening to her answer, or keeping his laundry picked up off the floor, or putting his dirty dishes in the dishwasher is DIRECTLY correlated to how bad she feels and why he's no longer sexually active.
Because even though he seems like part ape, he actually craves emotional connection, too. He's just weird and man-ish and doesn't verbalize it effectively. His solution for recreating emotional connection is to have sex because that's what makes sense to him. But she can't or won't. Because she no longer feels safe in her own life, and she often feels used, like he's only interested in her when he wants an orgasm.
…
She rejects him because there's no emotional connection (which produces a physical connection).
He rejects her because there's no physical connection (which produces an emotional connection).
And they continue to push one another away and grow further apart, eventually seeking physical and emotional connection in new places, because Screw Him/Her! They don't want me anyway!, which they both feel about one another at the same time for very different reasons.
…
This happens every day.
The wife feels emotionally and physically abandoned in her marriage, and she will eventually leave because it hurts too much, and/or she will find herself emotionally connecting to a man who isn't her husband showing her the kind of attention and interest she craves (though his motivations are typically physical).
The husband feels physically and emotionally abandoned in his marriage, and will eventually have a meaningless affair or start sleeping with someone from another broken relationship after they connect emotionally while complaining to one another about the state of their marriages.
…
And if she just understood that when he absent-mindedly left the toilet seat up, there was no disrespect or malice in the action; and if he just understood that taking whatever life steps are necessary to NEVER leave the toilet seat up will help his wife feel emotionally connected, which will then improve his physical relationship, creating a cycle of fostered love and connection rather than a slow descent into divorce and shittiness; millions of people's lives would benefit from all the good that comes from great marriages, and from the elimination of all the bad that comes from divorce.
This affects 95 percent of everyone.
So, I ask again: Where's the social outrage and call to action? Where are our parents and educators fighting for our children to learn the life skills and truths about relationship psychology that will help make things better?
Because I've spent a lifetime hoping problems would magically go away on their own.
As it turns out, they never do.
…..
Like this post? Hate it? You can subscribe to this blog by scrolling annoyingly far to the bottom of this page and inserting your email address under "Follow Blog via Email." You can also follow MBTTTR on Twitter and Facebook.