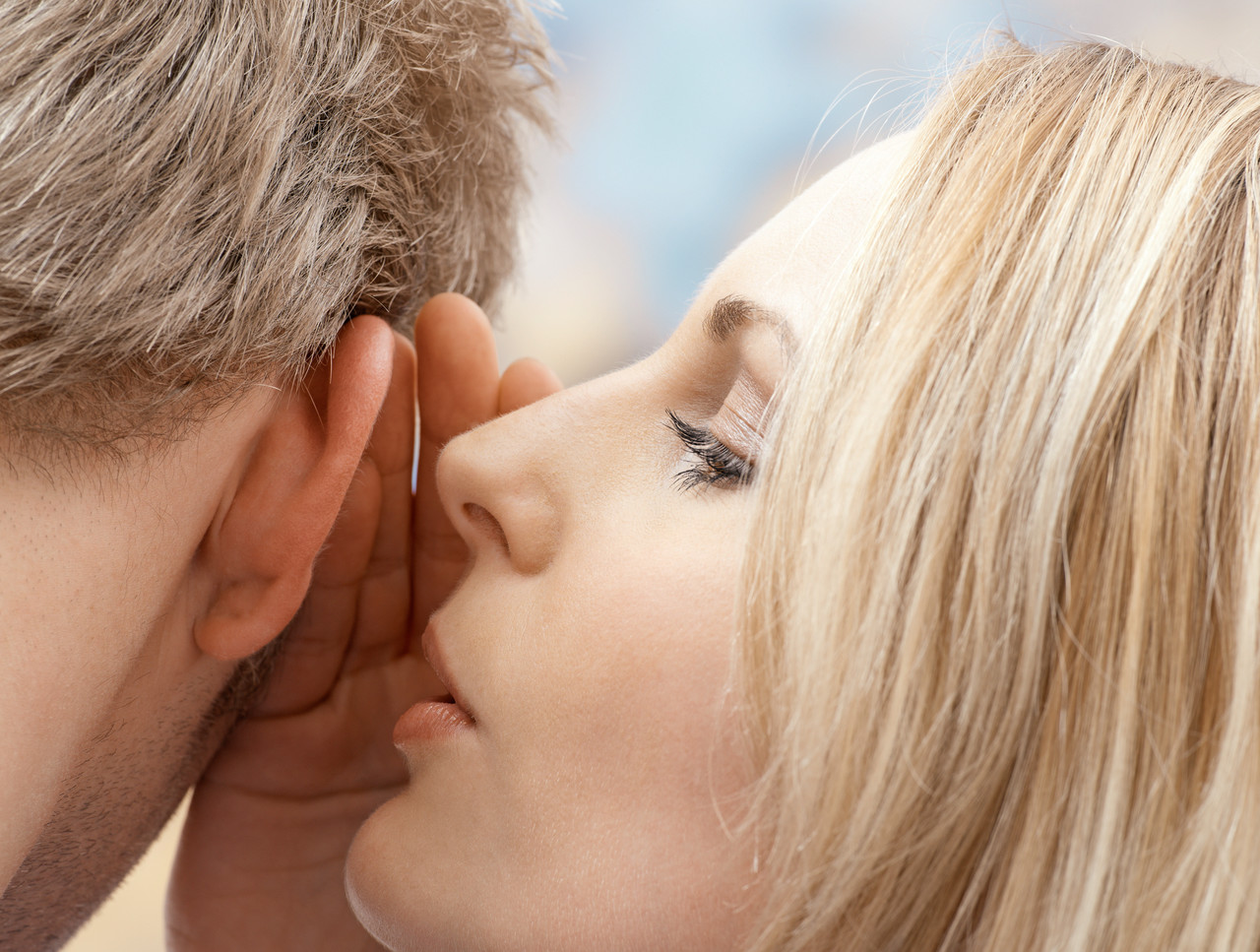 Everyone wants to know the secret.
But it seems like no one knows it, and if they do, no one's telling.
The question haunts me now. Because people keep asking and I never know what to say.
"What could she have done?"
I never knew enough to ask that question during my marriage. In the beginning, I was too immature and oblivious. I figured marrying my girlfriend just meant things would always stay the same, and we were both simply agreeing to stay together, forever. Like forever boyfriend and girlfriend.
When you're young, people tell you marriage is hard. That you really have to work and communicate and forgive.
But when you're listening to it, you politely nod your head, but think to yourself: These well-meaning people don't know anything about us. We love each other and are totally committed. They don't see how we are together when no one is around. They don't know how we feel on the inside. We've got this.
We hear them. But we don't hear them.
People keep asking: "What took you so long to figure it out? What more did she have to do?"
…
I keep telling wives that their husbands don't know how they actually feel. That they don't know how much it hurts or actually understand that something does. I don't think it matters how many times you've told him, or how many times you wrote it in a letter. I don't think it matters how many times you've cried or begged him to really HEAR and compute what you're saying.
You think he's listening and not caring.
But really he's listening and trying to think of a solution to your problem he doesn't understand before mentally moving on to something else.
HE DOESN'T KNOW.
"Is he stupid?"
No. The way he works on the inside is unique to being a man and everything you think you know about the human experience and how he sees, and thinks, and feels about the world around him is probably wrong because you're applying your female experience to him, which is the equivalent of typing Portuguese into a French-to-English translator and wondering why nothing makes sense.
He is DIFFERENT than you. Not worse. Not better. Different.
You've repeatedly tried to explain to him how you feel, and to ask for changes, but nothing changes. He doesn't hear you.
And when nothing changes, it hurts really badly because you think: I've begged, pleaded and cried for his love. And he won't give it. He doesn't care about me.
That is a logical conclusion to come to if he was female and wired on the inside to experience life similarly to you. But he's not.
He's different.
Men abandon their wives emotionally without realizing they're doing so, and then their wives who feel totally rejected and unloved, slowly detach from their husbands and sometimes find another person to emotionally attach to. There are always men out there willing to compliment lonely wives and make them feel special. She felt dead inside. But this guy who paid attention to her made her feel again. Made her feel alive. And she'd forgotten what that felt like.
So she fantasizes about romance and (yes, guys—it's true) sex—really hot sex—with this new guy.
The marriage is now at the breaking point. I think every marriage (and dating relationship, much sooner) hits this point once or twice, at least.
If the husband continues to be emotionally detached, she will leave him, sleep with the new guy, or both.
She NEEDS to feel safe. Like water and oxygen. She's probably wrong to think the new guy's penis can provide that safety for her, but chemically it's the natural and obvious response to her life experience. She was so eager and happy to get married because the idea of a life of loving commitment gave her the security her heart desired.
And now she believes her husband has checked out and abandoned her. And it makes her feel fear. Debilitating, panic-inducing fear. And now she has to run from this unsafe place and find a new safe place.
…
Men have needs, too. Just like water and oxygen. Just like their wives' inherent need for security.
Men have a need to feel like they are succeeding at their pursuits. They often pour a lot of themselves into work, or athletic competition, or video games, or some other hobby in which there are gains or victories to be had.
Men have a need to feel like their wives believe in them. Men crave purpose—a reason for existing. And when his wife believes in him and appreciates his successful pursuits and is proud of him for his victories, he thrives.
Men have a DEEP aversion to shame.
When a wife feels afraid, she often tries to talk to her husband in a way one of her girlfriends might understand, but he can't. She feels like she's talking to a wall. He feels like she's telling him what a bad husband he is and that he's not good enough and that she regrets marrying him. So he feels shame in a profound way, and retreats further, because he needs to feel like he's succeeding and when he has to have "a talk" with his wife, he's not succeeding.
He thinks she's emotionally unstable, because he doesn't understand what changed. His best effort to understand her while applying man-logic to the situation yields: Wow. She's a little bit crazy. She always says I do these things that upset her, but I'm not doing anything wrong.
It's because he literally can't comprehend a reaction like the one his wife just had. The only logical conclusion for him is that she's sort of nuts. How could she feel like I don't love her?
It's because he has yet to learn his wife isn't like him. He wasn't using the right translator.
It won't be long before they're both having affairs or fantasizing about a different life because this isn't what I signed up for!
Divorce is a safe bet.
…
It's the same story, everywhere. Every divorced or struggling couple tells a tweaked version of the same story.
And so I write.
And sad and angry wives (and sometimes, husbands) find my stories and think: Wow. This guy's been right here. He gets it.
Yeah, I get it. I spent many nights crying like a child. It was kind of pathetic. But it's also what happened.
My wife left. I lost half my little boy's childhood. Those precious minutes that go too fast even when you're sitting there staring at them, willing the clock to slow. That got cut in half.
All because neither my wife nor I knew how to speak one another's language.
But more importantly than that, I didn't know until too late that this dynamic even existed. That EVERY couple was experiencing this same, relationship-killing cycle.
"What could she have done differently that would have made a difference for you?" they ask me. "What could she have said or done that would have kept it from ending in divorce?"
And I want to answer. It's a great question. But there aren't any words.
Because I don't know.
I don't know whether there is an answer.
But that has to be the mission now. Finding that answer.
Because it will save marriages, families and lives. I know it.
And if you'll help me figure it out, we'll start changing the world together.