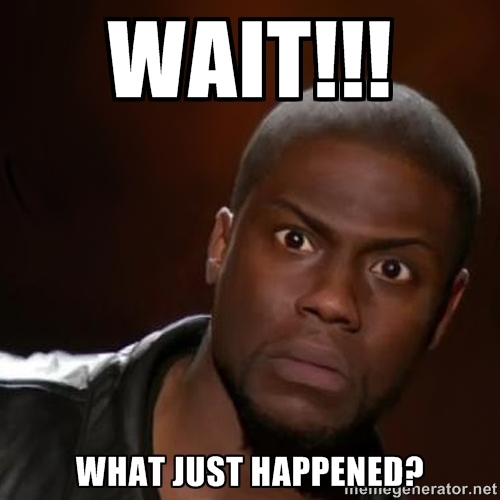 Because of work stuff, I can't write today.
Soon (tomorrow?) I'm going to tell you about the time a clinical psychologist befriended me via this blog and asked me whether I'd ever looked into the possibility of having ADHD.
I scoffed at first. No way! I'm totally normal! Everyone lets their auto insurance lapse and has trouble planning ahead! Everyone sucks at keeping their house clean and forgets things all the time!
And then I read about ADHD. About how it impacts your day-to-day life. What the common traits are of the people (about 5% of the population) affected by it.
I thought ADHD was a bullshit label people used to drug hyper kids. Kind of a fake, made-up thing.
But then I read what undiagnosed ADHD adults experience at home and at work.
Whoa. That's me.
Then I read some more. That's me too!
And some more. Goodness.
And even more. HOLY SHIT.
Another Eureka moment.
Why have all of these things happened to me? Why do I do the things I do the way I do? Why can't I fix this?
Now I think I know why.
And just maybe, this will change everything.
More to come.