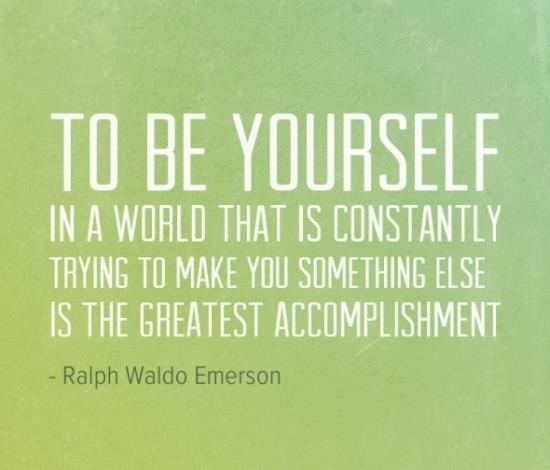 When you get divorced, you're forced to say a lot of goodbyes.
One day, I had a brother- and sister-in-law. And a beautiful little niece.
And then I didn't.
One day, I had extended family I would spend Christmases and other holidays and special events with. Many of whom I had grown to love over more than a decade of knowing them.
And then I didn't.
One day, I had friends. The hey-how-ya-doin'? kind, and the really-dig-beneath-the-surface kind. People you could count on to show up for birthday parties and stuff.
And then I didn't.
…
One of the scariest things about life after divorce is that, unless you want to be lonely and celibate for the rest of your life, you have to start dating after your marriage ends.
When I first started Must Be This Tall To Ride, the entire point, I thought, was going to be about taking a self-deprecating look at the struggles of a thirtysomething single father trying to navigate the dating landscape.
I thought I'd be writing a sitcom.
The only problem was, not very much was funny.
My wife left. I never thought that was going to happen. Despite a whole bunch of evidence to the contrary, I believed she loved me because I wanted to believe it.
And we always believe what we want to believe.
I had nothing.
I was nothing.
Everything that mattered was rooted in the success of my marriage and family. I was a total failure.
I wasn't attractive enough.
I wasn't smart enough.
I wasn't tall enough.
I wasn't strong enough.
I wasn't funny enough.
I wasn't successful enough.
I wasn't good enough.
Those things HAD to be true, I thought, because my wife loved our son more than anything, and she wanted rid of me so badly that she sacrificed half of his childhood in order to do so.
And now I'm supposed to go find a girl to like me?
This tired, broken, crying, failure who doesn't even remember what it feels like to be himself?
Who would ever want that guy?
…
I was so scared to talk to girls. I was broken and everyone could tell.
I put so much stock into what people thought of me, that I was making everyone else's feelings about me more important than my own.
It didn't matter to me what I thought of me. It only mattered what others thought.
Anyone who knows anything about human psychology knows it's really hard to be attractive when the only things you feel about yourself are ugly.
…
But then you heal just a little bit more. And cry just a little bit less, and then one day, not at all.
Time strips away power from those you had previously given it to. And now you have all this power and influence in your life that you can offer to anyone you want or just keep it for yourself. You get your heart back, also to be shared with whomever you choose.
As you acquire more of this power through the natural course of time, people begin to take notice.
This person likes you. And that person wants you. And this person believes in you. And that person thinks you're amazing.
Everyone can't be wrong. So you must be likable and desirable and inspire confidence.
And you start looking at yourself a little bit differently. You walk just a little bit taller. Ask yourself better questions about who that really is looking back at you in the mirror.
…
It's subtle at first. Like a whisper in the wind.
But you rediscover feelings for yourself long-forgotten. Love. Respect. I matter.
When you improve 1% every day, you improve 3,800% over the course of a year.
And Then You Make the Rules Again
Not many good things happen as a result of divorce. But I'm back in charge of me again, and the days of sacrificing self-identity are absolutely over.
I'm not afraid of dating or women anymore because the natural result of honesty and vulnerability and authenticity is that it organically weeds out people you aren't compatible with.
I used to think the goal was to try to get everyone to like me.
Now I know the goal is to just be myself—unapologetic and unafraid, because if you don't like me, then I want to learn that information as quickly as possible and move on with my life.
If you aren't enthusiastic about our relationship, then it probably doesn't make sense for us to have one. Life's too short to spend it with people who wish you were someone else.
So, I'm not going to.
And I'm not going to lose any sleep over a girl rejecting me for my height or my house or my son or my bank account, nor am I going to spend a lot of time fretting over why this person or that person doesn't like me as much as I wish they did.
It was when I started investing in my own opinion of myself over the opinions of others, that everything finally felt different.
…
I don't recommend divorce because it's shitty, but it is good training for how to manage your relationships.
For a variety of reasons, I've had to say goodbye to people I didn't want to say goodbye to. Nothing ugly or sinister. Just life happening. Because life just happens.
…
I don't mean that it doesn't hurt to lose things anymore.
It still does.
I don't mean that I care less about other people now.
I care the same about people as I always did.
But I care MORE about what I think now. MORE about what I feel now. MORE about what I need.
It's an elegant solution to filtering out your healthy and unhealthy relationships.
We wear masks and perform because we want people to like us.
But the day of reckoning will always come. When they see behind the mask. When they catch you too weak or too tired to perform.
And then maybe the relationship falls apart and you just lost more time. And time is the one thing you can never earn more of.
It sounds corny and rah-rah, but it's true: We're worth it. We are. Set your boundaries and enforce them because then everything changes.
I'm worth it.
You're worth it.
Because we're attractive enough. Maybe not for the assholes we're not going to end up liking anyway. But we are for them. That person over there who is going to change everything one day.
We're smart enough.
Tall enough.
Strong enough.
Funny enough.
Successful enough.
We're good enough. And with all due respect; the people who don't see that?
They're not.