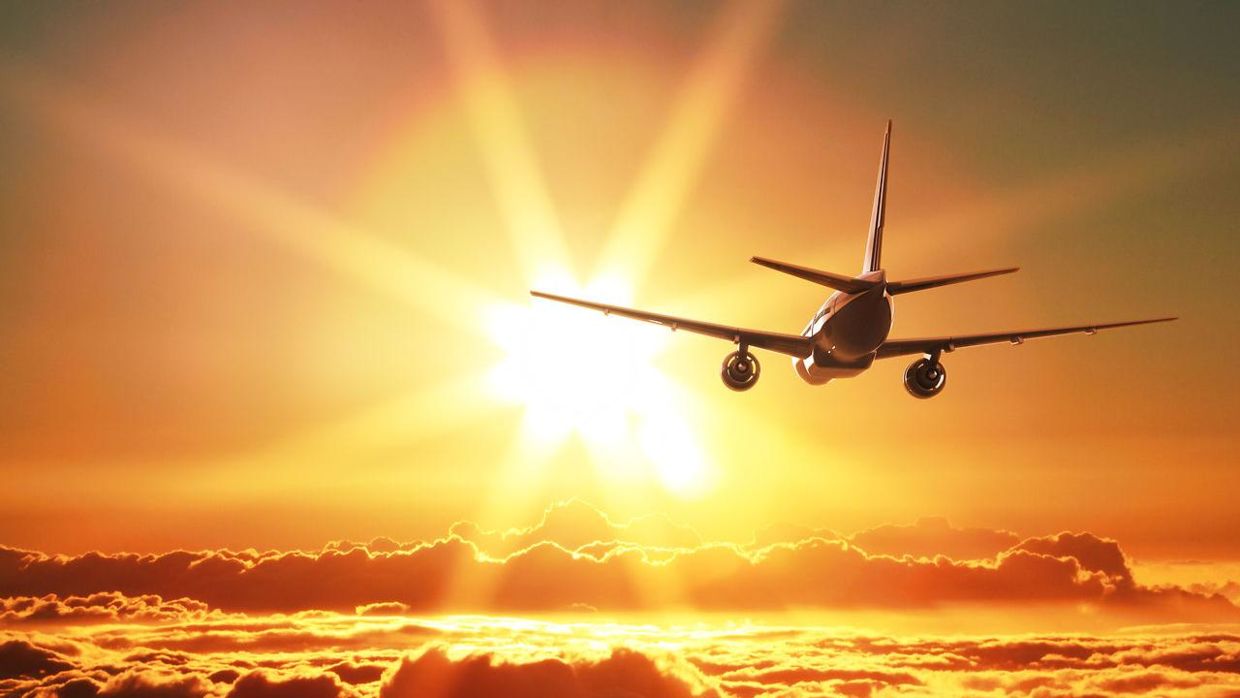 I'm not an aviation expert or aeronautical engineer, but I'm pretty sure airplanes need their engines AND wings both to be working properly for a flight to be successful.
And think about how much is at stake.
When an automobile stops working, we can usually pull it over to the side of the road without much danger or risk.
Even when a boat hull fails, we have a fair chance of surviving with floatation devices and swimming, so long as land is within reach.
But when an airplane stops working, the results are usually very, very, very bad. We don't need to talk about it.
I'm probably biased because nothing worse than divorce has ever happened to me, but I perceive the stakes involved in marriage to be similar to an airplane ride. If you're anything like me, a part of you dies once you don't get to be someone's spouse, or someone's all-the-time parent anymore. A part of you dies once you realize you're a single parent and have to go through life under conditions you'd never even conceived of before.
Damaged, maybe broken. Baggage. Guilt. Uncertainty. Maybe anger. Probably regret.
You get it.
Divorce sucks ass.
I've not been in an airplane accident, but I can imagine they are, you know, really awful.
So which matters more?
The engine?
Or the wings?
How Marriage is Like an Airplane
I think it's easy for people—young people, particularly—who have never been taught otherwise to think about marriage the same way they think about their current dating relationship with their girlfriend or boyfriend.
You remember being in high school or college-aged and feeling in love?
It was the cutest shit, ever. You missed one another because you were apart all of the time, either living with your parents in high school, or involved in various social or educational activities in college, or super-busy at work during your early adult years.
It's EASY.
And I think young men and women ask themselves after a year or two of dating: Is there any reason to believe we can't just keep doing this forever?
And of course, everyone thinks they can.
Everyone thinks they can be Forever Boyfriend and Girlfriend.
Two individuals with individual lives who complement one another so well.
…
But then MARRIAGE happens—or even just a marriage-like forever commitment and co-habitation scenario materializes—and suddenly we're dealing with something else. And I think the ability or inability to understand the difference between the before and after is what determines the success or failure of most marriages.
A marriage is like an airplane.
It's NOT two individual things in close proximity to one another.
It's two things (the spouses) totally and complete fused together to form ONE thing (the marriage).
One spouse is the wings.
One spouse is the engine.
And to put it bluntly, the reason MOST relationships fail is because one of them stops functioning as its needed.
When the engine dies, the plane crashes.
When the wings fall off, the plane crashes.
When one spouse isn't giving to the marriage what the marriage requires, the marriage dies. Every time.
…
We can't rely on just one critical airplane component to get us to our destination.
We can't rely on just one spouse to hold a marriage together, and certainly not to nurture one and make it thrive.
A marriage isn't just two things.
A marriage is one thing. One vitally important thing.
But a marriage is comprised of two individual, but equally vital parts. One cannot work without the other.
You can be broken wings before you're airborne.
You can be a non-firing engine while sitting still on the ground.
You can NOT feel the pressure of being responsible for the lives of others as a single person with no one but yourself to care for and answer to. That is an option, and one worthy of consideration.
But we all know that's not what most people do. Most people get married, or couple up. About 95 percent of people, in fact.
And as soon as you do, you no longer get to take days off. You don't get to only function some of the time.
When the plane is in the air, there's very little margin for error.
Once you take the vows—once you promise someone forever. Once you make and share children. Once you form a home. A life.
You're an airplane in flight.
Maybe the wings.
Maybe the engine.
In either case, there's only one way that it ends the way you want it to—working in tandem every day, forever.
And the sky is a blank canvas, a crossroads with never-ending options, a compass with unlimited possibilities.
A place above the clouds.
Where love is the fuel.
Fly.