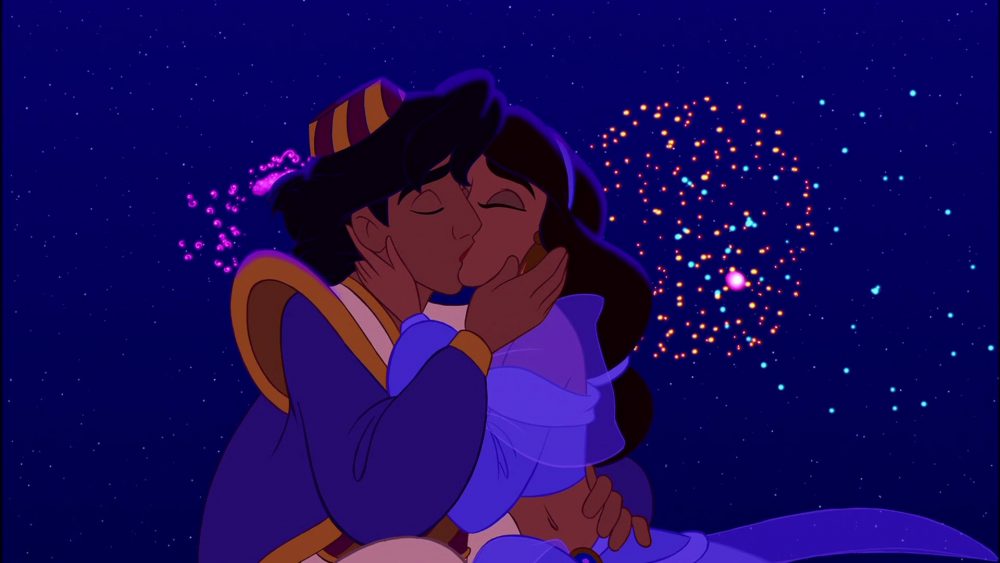 Author's Note: Before we begin, you should probably grab a spoonful of sugar. Because this isn't going to taste very good.
…
Do you remember when you learned the truth about Santa Claus?
Or when you heard awful stories about Bill Cosby or Kevin Spacey or Matt Lauer, or some other person you admired, and you felt like something was stolen from you?
It's easily one of my least-favorite things about growing up.
When you finally get to peek behind the curtain and you realize that the great and powerful Oz is really just some charlatan.
There have been, and will continue to be, these moments in life when you discover that some things are just a little bit darker and uglier and scarier than we believed. They make us feel uneasy for a little bit, but then we move on, and find joy in other things.
We find hope in new places.
I'm not sure whether training yourself to expect the unexpected is even possible, but if it were, it would be an amazing life skill to practice.
Everything that hasn't happened yet lives only in our imaginations, and you'll be disappointed to learn that we're all pretty lousy guessers. Some things will be better than you expected and you'll feel good because of them, and other things will be worse, and then you'll feel bad after those experiences.
That's your entire existence emotionally, in a nutshell.
Reality vs. what you thought would happen.
Do we want to be negative and cynical, and occasionally be pleasantly surprised?
Do we want to be positive and optimistic, and often be disappointed?
I don't know what the answer is, nor do I think there's much you can do about it. You're you. And no matter what that looks, sounds, and feels like, you should embrace being yourself, because no one else gets to.
Try your best. KNOW you will mess up. KNOW other people will mess up even if they hide it really well.
Be uncomfortably honest with yourself, because maybe after you practice that enough, it won't feel hard anymore.
Because now we have to talk about something uncomfortable.
It's not an easy conversation to have because your brain and body are likely to revolt. You won't want to believe it, even though it's true.
The truth is often more difficult to deal with than things we imagined to be better or easier than they really are.
It's up to you to decide whether operating in a world where you know the truth—even if it's more difficult—is a better choice than operating in blissful ignorance and maybe feeling a little better in the short term.
If you're up for it—if you're brave enough—the idea (I might even call it a secret) I'm about to share WILL absolutely give you and your future spouse the ability to have a long and beautiful marriage.
It might not look and feel like the fairy-tale ending you've imagined or dreamed of.
But it can be Happily Ever After.
And Happily Ever After is definitely worth fighting for.
Almost Everything You Think You Know About Romance and Attraction is a Lie
Have you ever had the power go out for several hours at home, and suddenly you become hyper-aware of just how much you use electricity in your daily life and just how much you take it for granted?
Because you can't stream Netflix or get a Wi-Fi signal or charge your phone or any of a million other things that can only be accomplished when our lights are on and our power outlets function?
EVERYTHING in your life is like this, and you don't think about it, and it's not your fault, so please don't feel bad about it.
We are blind to the totally obvious. Dangerously blind. Kind of like how fish—even magical intelligent ones—could spend their entire lives swimming in water without ever knowing what water is.
I submit that two things you have done more times than anything else in your entire life are blinking your eyes and breathing air.
And you almost never think about doing it. Things on autopilot escape our notice, and it's not because you're a bad person. It's a fundamental component of having a human brain.
This Phenomenon is called Hedonic Adaptation and it Will Help You So Much if You're Aware of It
Hedonic adaptation, in its most basic form, is the process your brain goes through while it normalizes changes in your life.
So you move to a new town and school and it's crazy and strange at first, but then eventually it's your new normal. And going back to your old life in your old town and your old school would now seem crazy and strange.
This is a good thing in a lot of ways.
Most commonly, hedonic adaptation is referenced in regards to POSITIVE life changes.
So, you get a brand-new Xbox, or a new pair of shoes, or an awesome new phone, and it's the freaking best for a few weeks. You feel a little bonus jolt of excitement every time you look at them or use them.
But then, what happens? Not sometimes. But, EVERY time?
One day at a time, your brain normalizes this new, awesome thing, until it becomes just like all the other stuff you have. Something you barely notice, like your working light switches. Something you eventually throw out or trade in for an upgraded model.
…
Hedonic adaptation serves a valuable purpose in nature. If humans didn't care about making things better, or improving one's circumstances, we'd all just quit trying things or working hard as soon as the first good thing happened.
Can you imagine what would have happened if the cavemen and women had made fire for the first time, realized how amazing cooked food and not freezing to death is, and then just stopped trying to do anything else?
Our life expectancy would still be like 12 years, we wouldn't have rad tunes to listen to, and I wouldn't get to spam you with preachy articles on the internet that your cooler-than-you-realize mom probably sent to you.
So, yay hedonic adaptation! You help us to not rest on our laurels, and actually try to achieve things in life!
…
Of course, like pretty much every life scenario, there's a tradeoff. A really uncomfortable one.
How Hedonic Adaptation Ruins Marriage
Every Disney princess movie or romantic comedy you've watched, or every poorly conceived love story masquerading as an edgy BDSM sex story you've ever seen have contributed somehow to the way your brain imagines an ideal relationship to be.
It DOES feel good when the two people on screen or on page finally get together in the end after overcoming whatever obstacles they had to overcome to get there. It tugs at our heartstrings and shit, and then we buy more stuff or convince our friends to.
It's easy to WANT to feel that very-good feeling we imagine the two fictional characters to be feeling. We dream about it and then feel all the feels. And then, thoughtfully or somewhat mindlessly, pursue that feeling.
We get crushes. Some people like us back. Some don't. We go out together. Some of those turn into dating relationships. Some don't. Some of those dating relationships turn into marriage.
And then, EVERY marriage doesn't look anything like the Disney princess or Boy-Meets-Girl movies that made you feel so good.
You meet. It feels very exciting.
You touch. It's great.
You kiss. It's amazing.
And then eventually, when it feels safe and appropriate, maybe some other things will happen. Super-delightful under the proper circumstances (which vary from person to person for a multitude of valid reasons).
It's so good when it's good. The love thing.
People use phrases like "falling in love." Like it's this powerful force that sweeps you away against your will. And it makes sense. If you've ever even had a crush on someone, you know exactly how insane we can be. Staying up for hours thinking about them. Getting full-body tense before walking into a classroom where we know they're going to be. Telling our best friend, just so you have some kind of outlet for the pent-up madness.
It's wild, right?
But then what happens?
Months, weeks, maybe even just days later, those feelings are gone, and you're now projecting them onto someone new—either because something bullshitty happened with the first one, or because something happened that switched your focus to the new one.
…
It's different in marriage, because much of the fickleness goes away.
When you're 14, how pretty or handsome someone looks to you might be enough to earn your crush.
When you're 24, you've now had enough experiences with "attractive" people to realize that who people are—in their minds and hearts—is infinitely more important than how they look. Physical attraction eventually boils down to a simple pass-or-fail test. Would you or wouldn't you get naked with that person based on their looks?
Anyone who passes that test goes into your Yes bucket, and then all of the things that really matter like Character, Personality, Shared Interests, Values, etc. separate the people you want to date and marry from the people you don't.
And then you hit it off with someone, and now you're together. You're a committed couple.
Weeks and months pass.
You both wonder: Is she/he the one? Are we going to get married?
There's love there.
There's loyalty there.
There's mutual attraction.
Maybe you argue a little sometimes, but mostly it feels easy. If it didn't, you'd have already broken up.
We can do this, you think.
After a year or two or three or four together, you have every confidence you can just keep doing what you're doing. I can't believe so many people get divorced! It's almost like we're married right now, and everything's fine! I'll never cheat. They'll never cheat. We don't have any addiction or abuse problems. We're going to live Happily Ever After!
Statistically, people spend more than $6,000 on engagement rings, and more than $30,000 on weddings.
In my experience, most people invite their closest family members and friends to celebrate this big day with them.
They've thought about it, and they're ready to spend the rest of their lives together. They're willing to spend more money than they have on a huge party to commemorate the occasion. To demonstrate just how serious they are, they're going to exchange sacred vows in front of everyone they know.
You know what happens next, right?
More than half of those people within 10 years will be divorced, having affairs, or wishing they were doing one or both of those things.
Facts.
Difficult ones.
And there are many, many, many reasons why this happens.
But one of the reasons it begins is because of hedonic adaptation.
You Won't Want to Believe it Because the Truth Hurts
I know.
I'm sorry.
I swear on everything that is good and beautiful in this life and world that I take no pleasure in writing this. It's just as hard to type as it was to learn.
Because you're a person, as is the person you love and trust and promised the rest of your life to (and who did the same for you in return), BOTH of you will take one another for granted (like you do with working electricity in your home), and BOTH of you will get a little bored with one another (like when you stop wanting to play your old Xbox or wear your old shoes, even though they were the absolute best when you first got them).
It's common for people to spaz over this idea a little and say it's inappropriate to compare material devices to human beings.
Damn right it's inappropriate.
It's bullshit.
But WE DO IT ANYWAY, and we do it with very little awareness that we're doing it.
We do it even when we genuinely love them more than we love anyone or anything else.
It's normal for people to be nicer to strangers than they are to the people they love the most like their parents, or siblings, or spouses, or even their own children.
It happens all of the time.
Hedonic adaptation.
Blinded by the All The Time.
Blinded by the constant.
Blinded by the totally obvious.
But then the lights stop working and you notice.
But then you're out at a restaurant with your wife who you haven't complimented on how nice her hair looks, or how good her shoes look with her outfit. And you see her eyes and face light up when the handsome waiter pays extra attention to her and treats her just like you did on your first date.
And what do you know? You notice.
…
I don't care how much love there is.
I don't care how objectively beautiful you both are.
I don't care whether you would win the Super Hot Sex Olympics over every other human couple in history.
YOU WILL GET BORED WITH ONE ANOTHER A LITTLE BIT.
You just will, and I'm sorry.
It doesn't mean you aren't soulmates or whatever. There's no reason to freak out about it. It doesn't mean you weren't "meant for each other."
It just means you're two human beings with brains that work EXACTLY as brains are supposed to work, and a bunch of time has passed.
WTF. Does That Mean I'm Always Going to Desire Novelty or That My Spouse Will Always Find Other People Attractive?
Probably. Sorry.
And now I want you to consider whether signing up for a long life of potentially "boring" routineness with one person is the choice you really want to make.
After all, you can stay single and keep chasing those exciting new experiences if you want. It's an option. I think it's worth considering what your life might look like when you're your parents' or grandparents' age if you make that choice, but at least you'll "solve" the boredom problem.
If you're like me, you grew up around people who mostly got married and had kids, and you think the positives of that are worth the risk of some boredom along the way.
I totally agree with you.
Family gatherings, holding your own children and watching them grow up, and having an adult living with you who you trust and love and enjoy being with is pretty amazing.
That's why it hurt so much when my wife took off her wedding ring and moved out the next day with our 4-year-old in the backseat.
I just stood in the kitchen crying as hard as I can ever remember crying, and then I threw up in the bathroom, and then I tried to watch Netflix, but I couldn't even do something as simple as watch TV.
And you know what I think?
I think that if someone had taught me about hedonic adaptation when I was younger and warned me of the dangers of taking the most precious things in my life for granted, that maybe I could have done a better job every day between our wedding day and the day she took her ring off nine years later. Just a bunch of little things. Nothing major. But a bunch of little things that would have prevented the most major thing I've ever been through from happening.
Crap. That Sounds Awful. What Can We Do About It?
DO NOT GET MARRIED UNTIL YOU'VE EXPERIENCED AND CONQUERED THE BOREDOM AND ROUTINE.
Just don't.
I honestly think half of divorces are just people who had no idea what they were getting themselves into.
But if you're aware—if you KNOW that this is what's going to happen—then you won't have any weird surprises later when you don't feel that same excitement and attraction that you did when you first met your spouse.
If you believe THAT is a signal that your marriage is broken, or that your spouse sucks, then you have a real problem on your hands, because THAT WILL NEVER STOP HAPPENING.
…
So, people get bored with their marriage, right? And then they maybe have an affair or get a divorce and marry someone else.
You know what happens?
They totally get bored with their new sex partner or with their new "upgrade" marriage, and then the EXACT same problems repeat themselves.
Some people get married three or four times, and you might be like What the shit?! How can you get it wrong that many times?
They're not really getting it wrong.
They're just lacking the right information. When something good begins to feel bad, it makes sense for people to interpret that as if something's wrong or broken. It makes sense for people to not deal with wrong and broken things and live a life where things are right and functioning as they should.
For people—people like you—who know the truth, you have two choices, and I won't judge you for either.
1. Stay Single – It really is an option. If I thought mountains of celibacy and spending my twilight years sad and alone was an attractive proposition, I would for-sure choose it.
2. Get Married with the Appropriate Mindset that Will Help You Succeed – But what's the appropriate mindset?
I'm so glad you asked.
Happily Ever After Occurs When You Both Choose it Everyday
Sounds too simple, doesn't it?
It IS simple.
But it's not easy. It's hard for people to do which is why there's so many divorced and miserable people, and I do not want you to be one of them.
It's really hard. But you can do hard things. You really can.
And the trick is simple enough.
1. You understand that no matter who you were dating or married to that you would ALWAYS feel some of those naturally occurring attraction and lusty feelings go away over time. You exercise wisdom and knowledge to not go foolishly chase the next good time only to realize they're just going to come out with another new iPhone someday making the one that's out now old and boring just like the one you're holding.
2. You understand that there's no such thing as soulmates or perfect people. That relationships don't happen magically. They happen intentionally.
3. You understand that FEELINGS change. All the time. Like when you said you loved that one kid back in high school, but then you've loved like five other people since, and you kind of feel like a dumbass for saying it a few of those times. FEELINGS are important, but they're also super-fickle. You can't forget this. If humans simply did what they FELT like all of the time, society would break down because no one would go to work and pay bills, and everyone would be super-murdery to people in traffic jams and shopping malls, and in work meetings. I think we can all agree that's not a very good idea. We can't and shouldn't do what we FEEL every second of our lives.
4. You keep your promises. Again, not easy, but totally simple. You might not always feel that same level of excitement or sexual desire or physical attraction. You might not laugh at their jokes quite as hard or be quite as impressed by their life accomplishments. The years have passed and these things have become routine. They've become ALL THE TIME. Like your electricity. Like the water the fish never notice. So you stay together on purpose. You manufacture the love. You don't wonder where it ran off to. You MAKE it. Create it. You have to. It's the only way it works out.
…
This isn't always feel-good work.
Two people just got home from crappy days at work, and now the 2-year-old is rubbing a yogurt stick all over the TV screen, and the 8-year-old is whining about how hungry he is, and somebody needs to cook dinner and walk the dog, and do laundry and pack a school lunch for tomorrow.
You're not going to FEEL like giving your partner a nice six-second hug. (SIX seconds. Don't cheat.)
But you're going to do it anyway.
You're not going to get all those good vibrations in your nether regions after two kids and a busy, stressful daily routine. Nothing either of you are doing is triggering sexy-time feelings in one another, and even if you were, you might not feel like there's adequate time or energy.
But you're not going to neglect your partner like a thoughtless sock-sniffer. You're NOT.
You're going to—even if it means setting reminders on your phone calendar, or writing little reminder notes for yourself—spend your days and weeks and months INTENTIONALLY doing and saying kind things to and about your spouse, and doing kind and thoughtful things for them.
You're going to send little I-love-you texts, or maybe even surprise them with some naughty flirty ones.
You're going to sit still and invest your whole mind and heart into the conversations they want to have with you, NOT because they interest you—you'll probably be "bored" out of your mind; that's not why you're doing it—but because THAT will help a person feel loved. Feel respected. Feel cherished. Feel important.
You are going to CHOOSE to love every day so that the person you promised forever to never feels like they can't trust you to love them and be their partner.
You're going to choose it, because you won't always FEEL like it.
You're going to choose it, because that's your ticket to Happily Ever After.
It won't look or feel like it does in the movies you see or the books that you read. Those are made-up. Those are fairytales that don't have any shitty work commutes and screaming children or post-partum depression written into the scripts.
In real life, things are hard. But again, we can do hard things.
Love isn't just something you feel. Feelings come and go.
Love is a choice. It's a choice you make today and tomorrow and next week and 30 years from now.
You start on Day 1 and you never stop.
There won't be chariots and amazing ballroom gowns and kick-ass fireworks displays while you make out right before the movie credits roll.
It will be more boring than that.
But it will be real. It will be truth.
It won't be exciting, but it will be good.
And all you have to do is choose it.
Not once.
Always.
…
You May Also Want to Read:
An Open Letter to Young People Planning to Marry Someday, Vol. 1
An Open Letter to Young People Planning to Marry Someday, Vol. 2
An Open Letter to Young People Planning to Marry Someday, Vol. 4