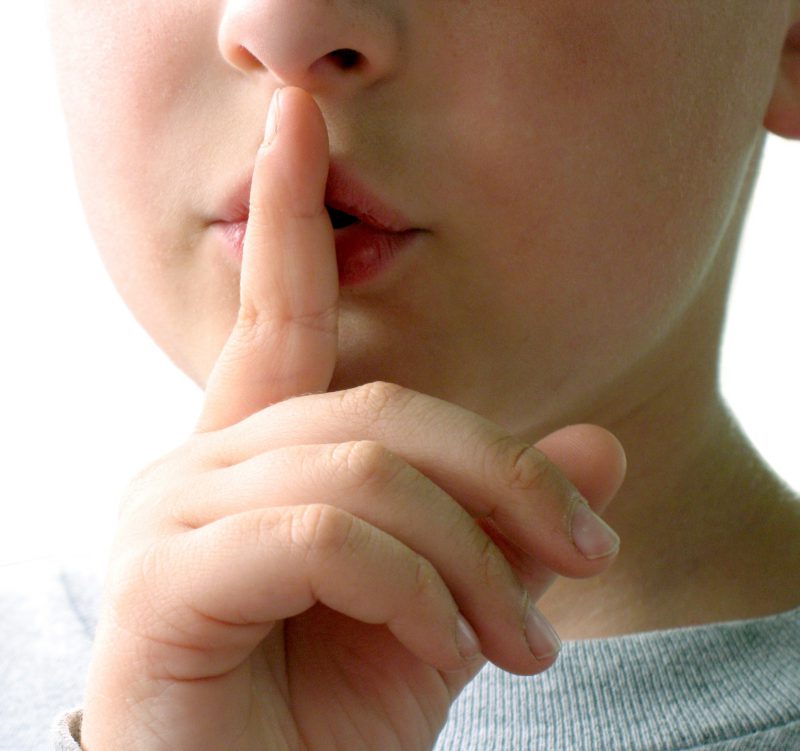 Before we begin, let's address three truths everyone should understand:
No matter your spiritual beliefs, Christianity's reach and impact has been enormous through the centuries, and likely affects your life in ways you've never even considered. While only 33 percent of people globally identify themselves as Christians, the VAST majority of the English-speaking world (the only language in which I write and speak fluently) are Christian. That's 83 percent of Americans, 76 percent of Europeans, 80 percent of South Africans, and about half of the population of Australia and New Zealand.
You're probably going to get married or be involved in a long-term relationship which approximates marriage. Humans crave connection and companionship. In the United States, 95 percent of people 18 and over are either married, formerly married, or planning to marry. That's 9.5 out of 10, which any statistician will tell you is basically everyone.
Sex is like, totally a big deal to people. It's easy to prove. "Sex" and "s e x" are the top two Google searches every day out of the 3.5 BILLION that people type into the world's top search engine. More than 250 babies are born every minute worldwide. (Sex-ed spoiler alert: Most pregnancies occur from a man and a woman doing the hibbity-dibbity, and most hibbity-dibbity sessions do not result in pregnancy.) Lastly, the pornography industry earns about $100 billion per year globally (if you believe the stats I read on the internet). The Hollywood film industry releases about 600 movies per year, and makes about $10 billion in profit. The porn industry produces 13,000 films per year, and makes about $15 billion in profit, which means the adult film industry makes more money than the NFL, NBA, and Major League Baseball combined.
…
I think Christianity might be negatively affecting young men in ways that has produced generations of guys who hide their sexual desires or activities out of shame, which then leads to relationship-destroying trust issues in marriage.
NOTE: I am NOT saying Christianity is bad. So don't even, please. I'm saying in its current form culturally, modern Christian teachings might be accidentally creating a human condition that I believe fundamentally harms marriages.
And I think this might lead to a wide-range of commonly occuring marriage-killing conditions, including:
Secret pornography use.
Sexual anxiety that can adversely affect performance.
Discomfort discussing sex with their wives, which can prevent intimacy building, and lead to wives questioning their own desirability and self-worth.
A belief that all sexual thoughts and desires and activities are taboo outside of marriage, which can create a psychological condition where forbidden sex becomes a turn-on in a way "approved" sex with one's spouse never could. The negative implications of which should be obvious.
…..
Is porn messing up your relationship?
If so, I made new friends yesterday who I think can help you. They're a husband-wife team who I hope to do a lot more work with.
…..
Burn in Hell, Sinners
Let's start at the beginning.
Me and all of my friends were taught growing up that any sexual thought or action we had was sinful (if we weren't married, and none of us were because we were little kids).
I don't mean sinful like "That's naughty!"
I mean sinful like "If you die—which could literally happen any minute—Jesus is going to be so disappointed in you that he might send you to Hell for eternity!"
Have you guys ever spent a couple of hours in a hospital waiting room? Stood in line at the DMV? Got stuck in bumper-to-bumper vehicular traffic when you were in a huge hurry? That's just hours.
ETERNITY is FOREVER.
No end. Holy crap. Have you ever contemplated eternity before? You probably haven't, and you shouldn't, because I'm pretty sure everyone who does has an aneurysm and dies.
Nobody talks about this, but we need to, because it's a thing that's destroying people's marriages, but the root causes (fear, guilt, and shame) are never dealt with in healthy or productive ways.
A HUGE number of young men are growing up with naturally occurring sexual urges, and believing that if they act on them, there's the chance they will spend FOREVER experiencing the worst-possible pain and suffering imaginable. Perpetual shitty days. Not regular-shitty. Mega-shitty. Forever.
Sexual desires, thoughts, and certainly actions (the ultimate sign of weakness and low self-control when you consider what's at stake, right?) produce SHAME. Not a little. A lot.
And profound feelings of shame can cause men to do some very funny things, almost all of which can lead to divorces nobody wants.
English-speaking countries, where Christianity is prevalent, has NOT made it safe for ANYONE to discuss the human activity that MOST people think about, and want to do more than anything else (depending on individual circumstances, of course), every day.
I'm 99 percent sure that isn't Jesus' fault. I don't think the New Testament writers ever quoted him saying the things I was taught.
It's a condition that crept up organically. No one set out to create generations of sexually dysfunctional men and couples. It's a consequence of teaching billions of people that they're doomed to an eternity of fiery torment if they have an orgasm before they're married, or even think about it too much.
…
Do Guys, or Their Wives, Understand the Impact of Sexual Shame on Their Marriage?
I grew up like this, and while nobody meant to screw me up, I think that's what happened anyway.
Sex was forbidden, so maybe I craved it even more than I would have simply because I was a person.
Sex was forbidden, so maybe every time I didn't succeed at saving myself for marriage, I felt fear that I would be punished for eternity, I felt fear that I contributed to jeopardizing the spiritual health of someone else, I felt ashamed that I wasn't strong and disciplined enough to do what's "right" or to be a "good" person, that I'd let down my parents, and the people I used to go to church with, and that I failed to live up to the behavioral standards all the adults around me seemed to demonstrate.
When I get married someday, everything will be okay.
I wouldn't have to be afraid, or be ashamed. I wouldn't be "bad" anymore.
But then I got married, but I didn't feel any different.
I'd already felt guilty thousands of times because of sexual thoughts or activities. I didn't know how to shut it off.
I didn't know how to talk about it with my wife. I didn't want her to know that I was "bad." That I was "weak." I didn't want to poison our marital bed with shame.
I wanted my wife. Lovely woman, she is. But there were so many times I avoided being honest with her about things I thought and felt, either because I was trying to "protect" her from dirty, evil things, or because I was trying to conceal things about me that I was worried she might consider perverse or offensive or otherwise undesirable.
And I'm left with a couple of simple questions:
Did my fear and shame and embarrassment related to sharing my true thoughts and feelings about sex impact my marriage negatively, and was that a major contributor to my eventual divorce?
If I never felt fear or shame or embarrassment while discussing sex with my wife, is it possible we could have built intimacy, and created a relationship-strengthening connection in that way?
I believe the answer to both of those questions is: Yes.
…
I'm almost 40 and I don't know things. I just think things.
Today, the only thing I'm sure of is that I don't know anything for certain.
I know that SOMETHING is true. Something is Absolute Truth. But I also know that I currently don't know what that Absolute Truth is. Maybe nobody does, even if they believe they do and tell you that they do.
And that's a scary thing, right? Uncertainty?
Because I used to KNOW things. And there's comfort in certainty. There's comfort in a foundational belief system that guides your decision-making and calibrates your moral compass.
I was raised in a small Ohio town, where almost everyone went to church and believed that Jesus wanted you to vote Republican.
We're not going to debate theology here.
I'm not here to be an advocate for, nor discourage, a faith-based life.
I think Jesus and his core message are all kinds of rad, but I sometimes have doubts about some of the people who claim to follow him.
I don't claim to know the mysteries of the universe. I'm just pretty sure divorce is bullshit, and messing up all kinds of lives in all kinds of ways.
And sex—or a lack thereof—can be one of the greatest influences on divorce.
And if we continue to heap shame on young men because of their sexual desires in the name of Good and Evil, or Faith and Love; and we never create a safe environment for them to discuss it without being judged, mocked, or rejected, how can we realistically expect the success rate of long-term relationships to improve?
I don't pretend to know what's right or wrong.
I don't pretend to know how to reconcile helping children to not feel fear and shame because of things damn near EVERYONE thinks and feels while trying to impart on them a deeply held spiritual belief.
I don't pretend to know what God or Yahweh or Jesus or Allah or anyone—all-powerful or otherwise—wants us to actually do, think or feel.
But I do know that if we don't start having this conversation, nothing is ever going to improve.
So many silent sorrows you'll never hear from again,
And now that you lost tomorrow, is yesterday still a friend?
All the bridges we built were burned
Not a single lesson was learned
Everything that mattered is just a city of dust covering both of us.
The men who grew up like me may never find the courage to talk to their wives about how it might be negatively affecting their relationship.
And their wives, missing critical pieces of information, may never know WHY something is happening or not happening.
But maybe if he did, and maybe if she did, something amazing would happen.
I don't know.
I just think.