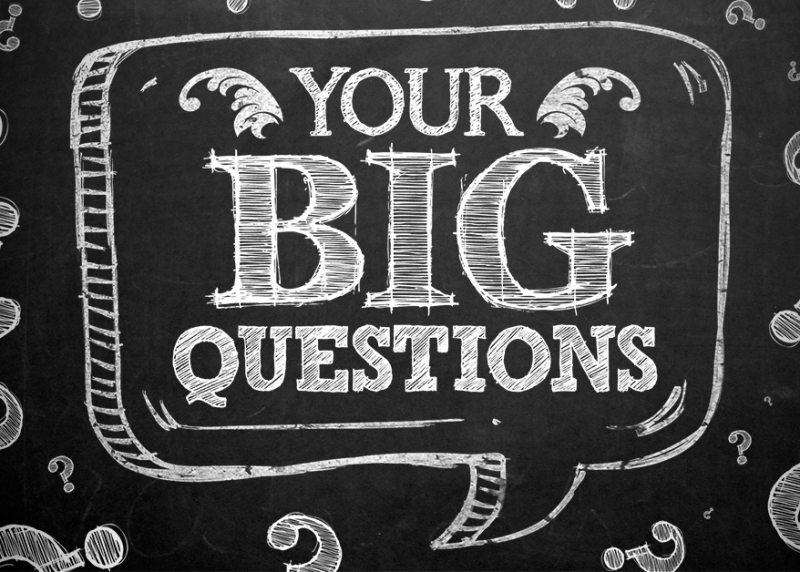 Of the many questions sent to my email inbox (some of which go unanswered—I'm so sorry for that), there are two that stand out as the most frequently asked.
1. How can I get my husband/wife to read your blog posts?
2. How can I get my husband/wife to understand these ideas you write about before it's too late?
In a way, they are the same question, because they share a common desire and goal—to bridge a relationship divide. To help one person gain the ability to translate their partner accurately, or to acquire the ability to communicate an idea so clearly that the other person finally understands.
Just yesterday I got this question from a husband wanting me to help him find a way to get his wife to read the An Open Letter to Shitty Husbands series, which now stands at 14 volumes. He didn't say whether he considered her, or himself, to be a shitty spouse.
I don't know how valuable getting people to read the posts are. I have no way to measure how effectively they accomplish the goal of helping someone evolve their understanding of their spouse and/or marriage that "saves" a marriage, or better yet, makes one thrive.
But the big-picture question here is a significant one: How can we get our partners to understand the ideas that keep couples together?
…
I am asked these questions more than I know how to estimate. I've attempted to answer them more times than I can remember. I've tried a variety of answers. I don't have a sense of how effective any of them really are.
I think we can all agree that we can't make people love if they don't love, nor care if they don't care.
It's often the case that one spouse has mentally and emotionally checked out of a marriage before their partner realizes it. That's how it was at my house, only I was still too slow on the uptake to recognize she would actually leave.
I spent YEARS not reading Dr. Gary Chapman's The Five Love Languages, even after my wife asked me to. She proactively wanted me to read a book she believed would help us connect. A book that might teach me how to exhibit intentional empathy in a way that would make our marriage a pleasant, safe, sustainable relationship for both of us.
But I was like: I already love her. I already promised her forever. What more does she want? What more do I really need to do beyond that?
And I just kept NOT reading it.
At some point during the 18-month shit show of us sleeping in separate bedrooms before the day she finally moved out, I discovered and adopted the Love is a Choice philosophy after being introduced to The Love Dares. I also randomly picked up a copy of How to Improve Your Marriage Without Talking About It (which I credit most for putting me on the path of understanding what I think I do today)—which totally blew my mind.
It was an epiphany. Legit. I finally SAW it. The way two people imperceptibly pinprick and papercut one another over the course of many moments through the months and years. I finally saw the danger of two people (usually a man and woman) unable to understand one another, even though they both speak and read the same language.
I excitedly gave my wife my copy of How to Improve Your Marriage… and couldn't wait for her to read it so she could understand that I FINALLY understood, like for-real this time. So she could see how the book so precisely nailed our relationship dynamics, and my realization that if a mainstream book was able to do that, it must mean that many couples—perhaps even most—experience these same dynamics.
Which means we weren't uniquely dysfunctional or broken. Which means we weren't hopeless.
Because common problems have common solutions.
We're going to figure this out and save our marriage! I thought.
But then for a handful of months, that book sat discarded and ignored next to the bed where she slept. Every morning when I'd go up to the bedroom I no longer slept in to get dressed for work, I'd check her reading progress. If she's reading, then she must care.
But the bookmark was always on page 53. That's where she stopped.
I couldn't figure out why.
But it's easy enough to see now: She'd been done with the marriage long before I ever even had the ability to articulate the real problem.
She tried to reach me for years, and I was uncooperative and disrespectful.
Later, I tried to reach her, and she was mentally and emotionally spent. I'd exhausted whatever faith she'd had in me a long time ago. And I was getting a taste of my own medicine, as it were.
My wife did not WANT to divorce. Not philosophically.
But in the end, she concluded it was ultimately the best choice for her and our son, and it took me a long and painful time to understand and appreciate why that makes sense.
Because it DOES make sense. The truth hurts.
What's Your Experience?
We're not always going to reach everyone. Sometimes, a person isn't—and can't be—ready until they're ready. But I think we're still obligated to try. Right? To help? To do our best?
We must.
So, I've got to ask, and will appreciate immensely your feedback:
Have you ever successfully asked your spouse or partner to read blog articles here, or relationship-oriented books to the betterment of your relationship? If so, how did you do so?
What do YOU believe is the most-effective way to break through communication gridlock to reach a stubborn spouse and help him or her grasp these extremely important relationship ideas so few people seem to inherently understand? Have you tried and succeeded, or did someone successfully get through to you? If so, will you please share how?