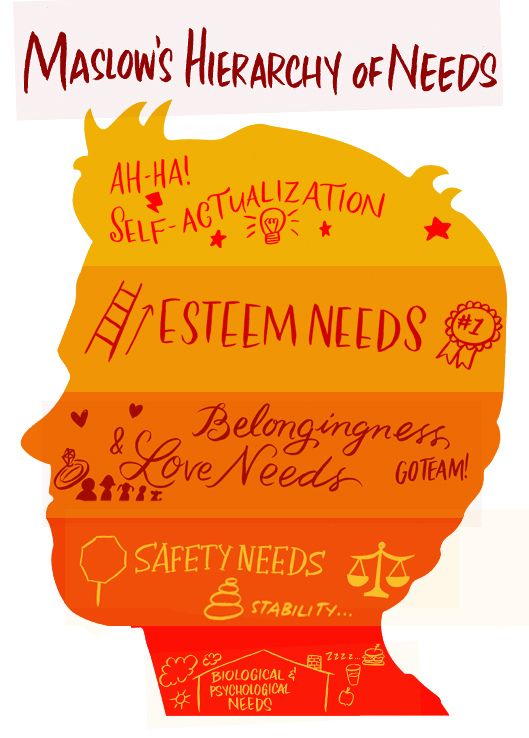 You and outside forces are engaged in a never-ending dance—working in harmony, or against each other—to motivate your spouse or partner to stay with you or leave you.
While I never thought of my marriage as any sort of Gotcha!-trap for my wife, it's pretty clear upon reflection that my behavior frequently conveyed the belief she would never leave and that I had no power nor responsibility to influence her decisions or motivate her to choose me and our marriage over other options.
Maybe it's because I grew up Catholic and didn't see much divorce.
Maybe it's because I was ignorant and oblivious.
Or maybe it's because I was a stupid asshole.
It has become clear to me in the years following the 2013 divorce that ended my nine-year marriage that my wife needed things in life (whether or not I agreed with her conclusions) and that my job—my solemn duty as her husband—was to help her acquire or achieve those things, even if those things were as simple as more attention, more respect and more empathy.
Our opinions regarding others' needs have little impact on their behaviors and choices. If THEY believe they need something, they will pursue those needs with or without us.
We can accept that and thrive, even if it means exerting more energy and giving more of ourselves to others.
Or we can reject it, and learn the hard way in our failed relationships (even when we mask the truth and convince others—and sometimes ourselves—things are okay even when they're not).
What Do Our Partners Need? What Do We Need?
People need things.
We can debate semantics surrounding the word "need," like whether electricity or indoor plumbing or Wi-Fi or sex or vehicles qualify. But if you'll grant me some latitude on using that word, it will help very much.
Psychologist Abraham Maslow famously published his hierarchy of human needs in 1943.
It's normally presented in pyramid form like this:
In reverse pyramid-stacking order, people need:
1. Physiological (Basic Needs)
We need air, water, food, clothes and shelter.
Typically, if any of those are missing, we don't care very much about family drama, the economy, or The Walking Dead season finale.
2. Safety
We need to feel safe.
If lions and bears are chasing us, or someone is pointing a gun at us, or we are diagnosed with a life-changing or threatening disease, or the financial markets crash and we lose all of our money, or terrorists detonate bombs in random public places, we lose our ability to feel safe.
Stress and anxiety consume us, and we are stuck on the second rung of the Life Needs ladder until the feelings of safety return.
3. Love/Belonging
We need to feel loved and/or as if we belong to a tribe.
Humans have such a profound need to feel loved and part of something that they will often sacrifice personal safety to cling to physically/sexually/mentally abusive parents, caregivers and romantic partners in their pursuit of feeling loved and connected to others they identify as being "like them."
4. Esteem
We need to feel respected and accepted.
We crave professional success, mastery of a hobby, accumulation of wealth, victory in competition, as well as fame and recognition in a constant pursuit of feeling respected by others.
Maslow called this craving for the approval of others the Lower form of Esteem.
Because we can NEVER feel respected and accepted until we respect and accept ourselves. Self-respect is the Higher form of Esteem, Maslow said.
5. Self-Actualization/Transcendence
We need to achieve whatever our individual or collective potential is, and accomplish whatever we are capable of accomplishing in order to live and die without shame and regret.
As you move up the five-step pyramid from Basic Needs for staying alive to more mind- and heart-based needs, you will notice the group sizes getting smaller and smaller.
That's because we must not just understand, but master, a level of human need before we are able to move on to the next. Maybe people for many reasons live their entire lives without feeling loved, without respecting themselves, and never really feeling safe or comfortable in their own skin.
…
Also, let the record show you can regress and fall down a peg or two.
Because I've lived many years succeeding in the #4 Esteem space, and now I mostly stumble around back in #2 (an apt bathroom metaphor) trying to figure out what the hell is wrong with me and whether I'm even capable of pulling myself out of the sewage-like post-divorce shit bog to achieve a satisfying life for myself and those I love.
'Is My Marriage/Relationship Suffering Because ACTUAL Needs Aren't Being Met?'
Yep.
You need things. And she or he needs things too. And when one or both of you need things, you (often involuntarily) will pursue them.
And the simple truth is this: When we are obstacles to our spouses'/partners' pursuit of needs, or when we neglect to fulfill any of their needs required of their partners, then we are complicit in our partners' decisions to pursue those needs elsewhere.
…
No, guys. That doesn't mean it's cool to cheat on your wife or girlfriend because she won't agree to threesomes, or to jerk off to internet porn at the expense of sex with your wife because you claim she doesn't satisfy superficial sexual "needs."
No, ladies. That doesn't mean it's cool to have an affair with Greg at work, or Brad at the gym because the attention they provide satisfies your feel-good emotional needs.
But I think it DOES mean that we should all be super-intentional about discovering our partner's needs (not what WE think they are, but what THEY think they are) and commit to helping them achieve their personal five levels to become their best-possible selves.
Either that, or communicate quickly and clearly that we're unwilling to so they can pursue a great life without us deliberately holding them down.
Your Marriage is Dying Because You Don't or Won't Trust Each Other
I always honed in on infidelity when discussing the word "trust" in relationships.
That always seemed like a big deal. To be loyal and trustworthy. I also believed there was merit in being a "trustworthy" financial partner and co-parent.
I figured: I don't cheat, I don't physically abuse, I don't gamble away all of our money, I'm not an addict, and I'm not a threat to abandon her or our children. I'm trustworthy!
But that's not the equation for Trust.
The equation is:
Safety + Belonging + Mattering = TRUST
That's according to Christine Comaford who writes about neuroscience and business leadership.
There's a problem, of course: Our faulty brains.
While amazing and miraculous, they're also totally unreliable. If we all bought our brains at The Brain Store, most of us would have returned them already for ones we hoped would work better. Not that I'd be able to find the receipt.
Comaford helps business executives understand that their employees NEED things. Fundamental, primitive things. And that no matter how unimpressed the employer may be with those "needs," a failure to help employees achieve them (at home for personal reasons, or at work for professional ones) will always keep employees and business teams underperforming, or inadvertently motivating people to seek work-oriented need fulfillment elsewhere.
The parallels to our marriages and personal relationships are obvious.
"So as a leader, and as a human, you must identify whether it is safety and or belonging and or mattering that is most important to the people in your life… and then do everything you can to satisfy that subterranean subconscious need," Comaford wrote in this Forbes piece on human motivation.
"Safety + belonging + mattering = TRUST.
"This means leaders must behave in ways that make employees feel that they are safe, that they belong, and that they matter. Doing so will help shift them out of their fear-driven Critter State (where all decisions are based on what they perceive will help them survive) and into their Smart State (where they can innovate, collaborate, feel emotionally engaged, and move the company forward)."
The People You Love Need Things
And they will pursue them—again, regardless of whether you agree with their "need" list.
People are programmed to crave and pursue their needs.
The concept of meeting the needs of our spouses/romantic partners/families isn't new to me.
But until I applied the concept of basic fundamental human need and motivation to my own failed marriage, I don't believe I've ever seen so clearly how one must aid his or her loved ones in their individual pursuits up the five-level Life Need Pyramid or, at the very least, avoid being an obstacle.
My wife needed things and stated them. I either didn't believe her or chose not to act because I disagreed with her priorities.
But our marriage WAS a priority to me, even if my behavior failed to demonstrate that.
And I think if I'd understood that NOT being an active participant in my wife's climb up the Life Need Pyramid would stamp my divorce certificate, I might have made different and better choices.
And I think if I'd made different and better choices, I'd be enjoying the upper levels of the Pyramid, instead of the damp and musty basement.
And I think everyone who makes different and better choices gets to reach that top-floor penthouse where genuine peace and contentment live.
Where life is LIFE. Joyful. Uplifting. Satisfying.
Where energy is abundant, and we collectively give more to pulling people up, up, up to the top floors with us.
Where we're living for something greater than ourselves.
I think maybe that's where fear, shame and self-loathing go to die.
I think maybe that's what it means to really live.
And I think the view's probably pretty nice up there.
And if we try sometimes, we just might find, we get what we need.