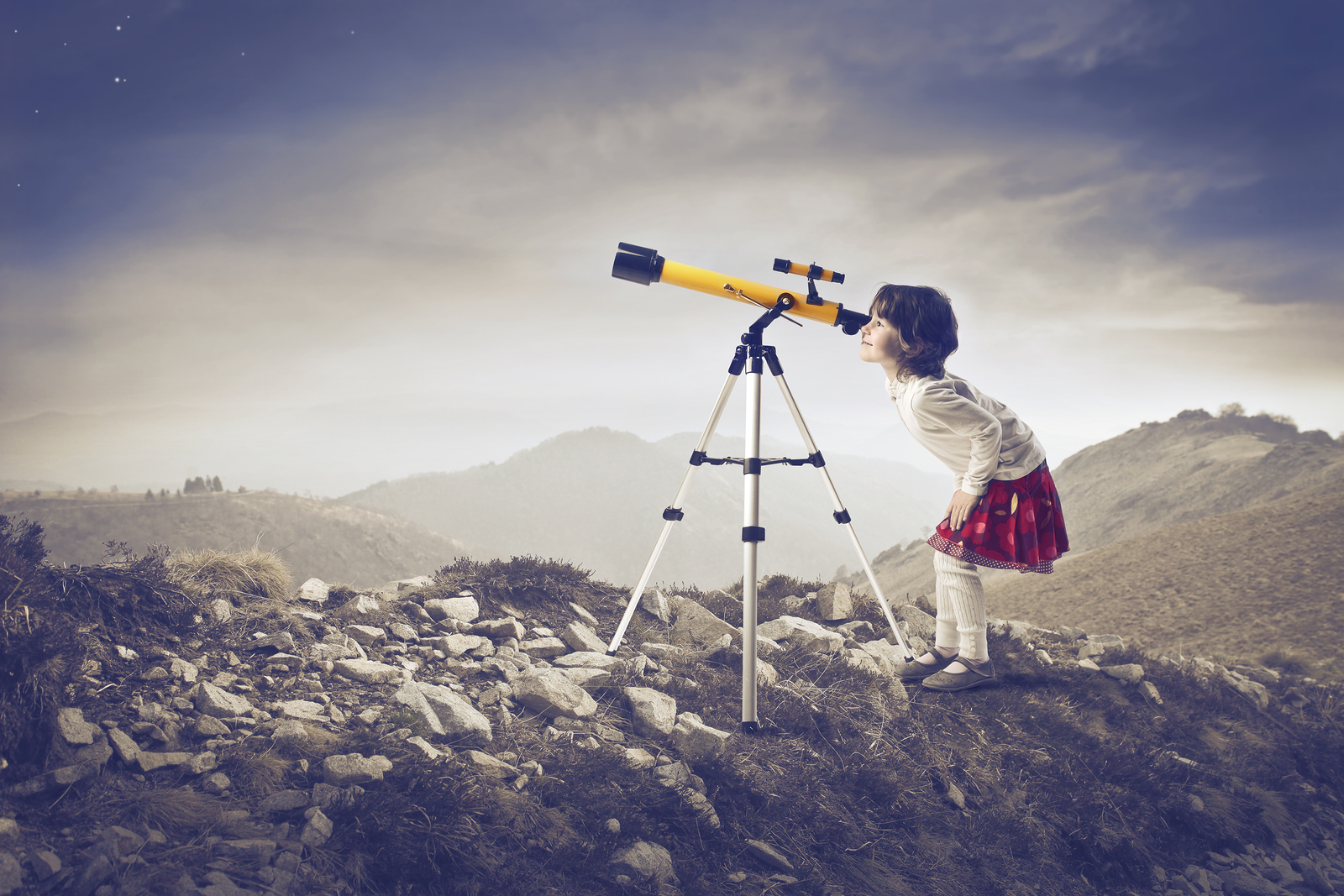 There's at least one missing child. A beautiful little thing I would love intensely. Maybe this would be the first holidays where she was old enough to be excited about a visit from Santa. Maybe she looks like her mom.
Of course, maybe she's not a girl at all. Maybe my third grader has a little brother instead. Three little boys, even if one of us is disguised as an almost-40-year-old.
The house is different. The plan was to move.
Thanksgiving and Christmas Day plans are different too. What was supposed to be busy and filled with family will be something else.
Maybe my imaginary daughter or son would have just been disappointed anyway.
I always had an idea in my head about what Life would look like. It never occurred to me it would be anything but that. But then Real Life happened.
We'd always talked about two kids. But after abandoning my wife in the hospital five hours after she delivered our son via emergency C-section, and then leaving the creation and management of baby logistics to her throughout most of our first year as parents, I think I sapped her desire to go through anything like that again.
I once asked her if I was the reason she chose not to have more children.
She said yes.
…
'What screws us up most in life is the picture in our head of how it's supposed to be.'
…
I read that yesterday in MBTTTR commenter Drew's excellent blog post about marital affairs.
This is a Life Thing I had picked up on when I was still young. I always said: "Expectations are everything."
And what I mean by that is, my enjoyment or disappointment in something—or rather, my initial perception of something's quality—was based entirely on my expectations prior to the experience.
Things like movies and books taught me this.
I can go to the theater to see two movies of approximately equal quality, say Star Wars: The Force Awakens, and Avatar; or I can listen to two new albums for the first time—say AWOLNATION's Run and Brian Fallon's Painkillers—and my feelings about all of them are predicated entirely on what I thought heading in.
I thought Avatar was going to be the greatest achievement in cinematic history. It didn't achieve that for me. The Force Awakens met my expectations entirely. Both movies, in my estimation, are of equal quality, but I like Force Awakens quite a bit more, and I think that's why.
Same with AWOL and Brian Fallon. I expected to like the AWOL album. And I did.
I didn't have any expectations whatsoever for Brian Fallon (front man for The Gaslight Anthem). And that album kicks ass. I don't know whether I think it's better than AWOL's or not. But BECAUSE it was an out-of-nowhere pleasant surprise for me, I have a major fondness for it.
Maybe everyone does this.
Maybe I'm a little extreme. Or maybe some people are much better at accurately predicting their emotional responses to things, and maybe those people have much happier and healthier relationships and lives as a result.
I only know that pretty much all of my life experiences are impacted greatly by whether Real Life meets, exceeds, or falls short of, my prior expectations.
This has implications for my human relationships I've yet to wrap my head around.
This Isn't Where I Thought I'd Be
Divorce changed everything.
That's a MAJOR reset-button push when you don't see it coming, or are in denial about its inevitability once a certain amount of breakage and ugliness has poisoned the marriage.
Everything in the very beginning is a blur.
When everything is broken on the inside of you, the world looks skewed and it's impossible to tell whether what you're seeing is wrong because it's actually wrong, or because your brain's Reality Calibration is busted.
I had just turned 34 when Everything became Something Else.
After a lifetime of companionship and/or reliable care from loving and responsible adults, I woke up to silence and a reflection in the mirror I hardly recognized.
Everything felt unsteady and out of balance, and even now, I can't be sure how much of that to attribute to the psychological and emotional trauma of ending a nine-year marriage and losing half of my son's childhood, and how much was simply the radical change in environment.
Where there used to be a person making noise in the house—Being a mom. Eating dinner with me. Talking on the phone. Watching TV. Walking around.
Where there used to be life and conversation and full calendars and partnership and the pitter-pattering of little feet and the stability and reliability and comfort that comes from waking up to This Is Normal And Right… there was nothing.
A void.
…
I was obsessed with dating at first. Not actually doing it, per se because I wasn't very good at it and it all felt so, just, off. Wrong.
But at age 34 the ticking clock was louder than I'd realized. And I felt like filling the new void in my life quickly should be a priority.
After all, I was clearly the kind of guy who got married and lived that kind of life. Which meant, I faced the monumental task of finding someone who fit what is probably an impossible list of criteria, that I then loved along with any children she might have, and was loved by her (as would my son be), and felt secure enough in all of that to get married again.
When you've never been single and divorced before, it's easy to imagine that happening in a three- to five-year window (which I did).
But then Real Life happened.
The clock ticks.
The calendar pages flip.
The seasons change.
You mark another line higher on the wall where you measure your child's height.
You tell him to put on a pair of pants only to discover they no longer fit.
One Christmas turns into two, and then three with a fourth fast-approaching.
And then you wake up, and it's today.
Divorced and Single Four Holiday Seasons Later
There was a part of me during the early days of this blog that believed I'd eventually have a relationship to tell you about.
Not all the nitty-gritty. I keep too much private for that.
But at least a birds-eye view of giving Round 2 a genuine shot while armed with what I believe I've learned about life and love and relationships. I thought maybe that would help people. I thought maybe that would help me.
But that's not where things are.
That's not Real Life.
In actuality, I'm just a guy who read a crap-ton of New Zealand travel guides so I can tell you all about the country, but I've never actually forked over the money nor invested the time to experience it myself.
(That was a metaphor. I haven't actually read a bunch of New Zealand travel guides.)
But I'm not even sure that's right.
That suggests fear. And I'm not afraid.
I guess I feel more like the tired old man coaching basketball (even though I certainly don't think of myself as a "coach," or that I'm qualified to instruct others in any way). I know what good basketball is supposed to look like, but am not inclined to get back out on the floor to play in any games.
Maybe I feel too tired. Or too old. Or too busy.
I don't know.
I also don't know whether to feel good, bad or indifferent about it.
As in all things, there's some good and some bad.
But I'm learning to have fewer expectations. Less disappointment, you know? Maybe less joy, too.
I wouldn't know.
…
I'm trying to remember what my daughter's name would have been. The one I never had.
Julianne? Julie Anne? A J-name that stopped mattering the second I held my son.
Or did it?
I think about that little girl a lot. The one who never was.
And the family that isn't. The one I used to know. And the one I'd imagined with them. And the one I was forced to imagine for a reimagined world.
But I wish I would stop. Because in The Way Things Are vs. The Way They Should Be, I'm not sure we're always smart enough to know the difference.
And with these little ones involved, real or imagined, how much can we afford to get disillusioned by reality falling short of what we'd expected or hoped for?
…
Thank God she didn't die after birth or from miscarriage.
Or that she didn't fall ill.
Or that she never ran away or went missing.
Or that the courts never said I couldn't see her.
Or that her family never lost her precious life.
Or that my son never lost his little sister.
And that we never had to sob over that too.
Maybe I don't make it to today, had that not been the case.
But there's still a bit of tragedy in Never Was.
And I can't help but wonder sometimes about an alternative life where I chose other options and turned to different Choose Your Own Adventure pages with entirely different outcomes.
Because that would have been cute, right? Watching the Thanksgiving Day parade? Showing her massive balloons? Reminding my eldest to be kind to his sister? Putting up the Christmas tree and watching her face as we plugged in the lights for the first time?
I'd have liked that, even if the real-life version would have gone an entirely different way.
I'd have especially liked the part where I told her about that first night in the hospital where I stayed awake all night holding her so mommy could sleep.
Many years later, we'd teach older children how things that seem innocuous in a moment can redefine everything in the future.
We'd talk about having expectations. About the bad. And the good.
About regrets. And triumphs.
About fear. And hope.
We'd all show up, and just be.
Because that's everything, really. Showing up. Being present. And being invested.
The reason my life is as it is today is virtually 100% because I failed to show up because I was too ignorant to know I was supposed to, too irresponsible to actually do it, or too selfish to actually want to.
It's not always Life and Death, but maybe just Life and Never Was.
But sometimes, it's hard to tell the difference.