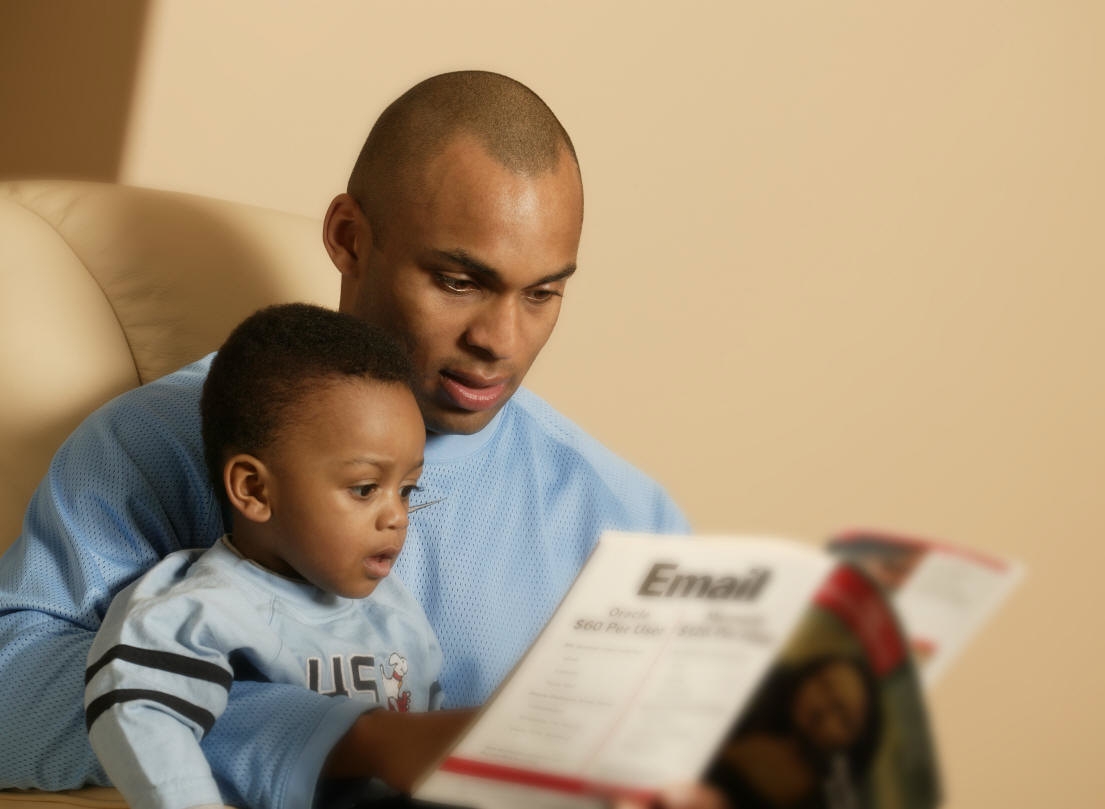 When I was a kid, I liked big two-story houses with full basements better than other home designs.
Three stories of living space seemed better than just one. Having a basement seemed better than not having one.
Thirty years later, I've spent several thousands of dollars on waterproofing a basement, and walking up and down two flights of stairs to take laundry to and from my laundry room to the second-floor bedrooms. And I've also spent time in coastal Florida, witnessing the many benefits of one-story, ranch-style living.
Now I'm less certain which style of home I prefer.
I've long known that, with virtually every choice we make, we are sacrificing something to acquire another thing. There's always a tradeoff.
But I didn't always know how little true objectivity existed in the world. Even the most intelligent and skilled among us committed to the idea of measuring things objectively can't really do it.
The closest we can come is to say that A is better than B when judged or measured by (insert metric of choice here). But that baseline metric? Even THAT was created by the subjective judgment of people along the way.
It can be a little headache-inducing if you travel too far down the rabbit hole, but I think this phenomenal (subjective!) answer on Quora does an amazing job of breaking it down.
What's better?
Chocolate or vanilla?
Country or rap music?
Biggie or Pac?
Butter or margarine?
Winter or summer?
The color green or the color purple?
Some people like pulp in their orange juice while others do not. Some people like eating escargot while others do not. Some people like to be defecated on during sex. Neat. Sounds not-awesome to me. I can only assume most people prefer not being, um, dumped on.
…
In life and love, many things are subjective. Attractiveness—sexual or otherwise—is subjective.
We forget constantly that our personal experiences and worldviews are not Absolute Truth for everyone else, because to us, we have to use our imaginations (which are totally unreliable tools for predicting things) to try to put ourselves in the circumstances and mindset of others.
On the whole, humans are pretty shitty at doing that as demonstrated by the politics-related unrest happening today, and also by all 794 kajillion instances of human arguments/fights/wars/breakups/abuses/crimes/attacks that happened in the past five seconds.
All of that to say: Attraction is a subjective metric.
But despite its subjectivity, there's evidence that some physical, behavioral and status-related traits in men are commonly considered more attractive to women than others.
A discussion took place yesterday in the comments of my last post and got me thinking about what I perceive to make a man more attractive to women in general, acknowledging there's no accounting for individual tastes.
The Optimized Man
"I disagree with the premise that women go seeking other women because men don't provide the things we need. The more sensitive, the more feminine a man becomes the less attractive he is," insanitybytes said.
Human conversation, especially typewritten, can be funny. A single sentence can be interpreted several ways by different people.
I spend A LOT of time on this blog talking about how I believe men have to make MAJOR strides toward understanding why their wives are unhappy in their marriages, and then altering their behavior accordingly, if marriage is to ever return to a place where every wedding guest doesn't secretly wonder: Are they going to be among the half who don't make it?
Here's something I've never felt, thought or said.
I've NEVER said that men should be more feminine. (Which—let's be honest—is also a subjective qualification.)
From a personality standpoint, one might say that men and women should try their best to be most like whatever they were at the height of their mutual attraction.
I do not want men to change who they are. Every human has an equal amount of inherent value. I don't have a lot of love for murderers, rapists, terrorists, hate groups, child molesters, etc., but—ideally—everyone who doesn't present a clear and present danger to others would be recognized for their inherent value, and not put on a pedestal nor rejected based on each of our arbitrary standards.
But whatever. We're all just a bunch of people with our own set of arbitrary standards, and when you line them all up next to each other, you can find patterns.
As a digital marketing professional, I know from very large data samples that certain people will behave on the internet in certain ways—whether that be responding to an email subject line, or clicking a link, or ordering a product.
As a random dude writing about relationship stuff, I THINK I know from personal and anecdotal evidence that most women commonly find certain male traits or behaviors attractive.
The Physically Attractive Man
is tall
has a symmetrical face
has a body-fat percentage around 12% (meaning you can be lean or stocky or somewhere in the middle, so long as your muscle-to-body fat ratio isn't too far off whatever your 12% looks like)
wears clothes that fit (also a status cue)
has a deep voice
The Behaviorally Attractive Man
passionately pursues his personal goals
has a healthy and active social life where people are drawn to him
demonstrates confidence in the majority of life situations
showcases follow-through; his actions match his words
possesses leadership qualities
pursues physical health and fitness
has a sense of humor
The Status-Based Attractive Man
has the financial resources to acquire or experience the things people value, OR demonstrates the intellectual capacity to achieve it in the future
has a high-status position among friends, or at work, or in whatever groups or organizations he's involved with
…
I'm sure I'm forgetting several. But really, it's a silly exercise.
A sensitive, reliable, eager-beaver husband type may bore the hell out of many young, single women, but seem like a breath of fresh air to someone suffering at the hands of an aggressive and abusive dickhead.
But I don't think we should confuse reliable, loyal or sensitive traits as feminine any more than we then we should consider promiscuity and betrayal as masculine ones.
Beauty is in the eye of the beholder. In all things.
And I believe that many traits we generically and thoughtlessly label "masculine" are considered attractive by the general female population.
I think men (if appealing to women is a value they possess) should aspire to demonstrate as many of these attractive "masculine" traits as possible, and develop healthy self-acceptance and confidence surrounding any that his genetics prevent him from having.
But there's a second component to all this, and I think it's important.
Marriage.
The Attractive Married Man
I can only conclude that a married woman is attracted to the man she chooses to marry. However her personal ranking and value system works that out.
Our conversations about marriage here are not about people who marry for what I consider atypical reasons (money or young trophy wives or citizenship or cultural arrangements).
Our conversations here are about MOST people. The 80-90 percent who get married with the intention of having a committed partnership and/or family that lasts their lifetime.
How does THAT guy remain attractive to his wife in the face of her natural biological urges and the unfortunate realities of hedonic adaptation?
I think the baseline characteristics listed above should be pursued and maintained for life. Those things = attractiveness.
But a person can possess all of those things and become unattractive to someone if they represent any kind of threat to them, their children, or general wellbeing. It happens when a person brings harm to another.
People we consider beautiful literally STOP being attractive to us for many reasons, but I think Making Us Feel Shitty is probably No. 1 on that list.
And mislabeling behaviors like:
Listening to our spouse
Empathy for their pain
Respect for their thoughts and opinions
Participating in housework and parenting tasks even if our fathers and grandfathers didn't
Occasionally choosing to invest time in our spouse's interests over our own for the sake of togetherness…
Well. I guess I believe it perpetuates the Man Card problem that got us here in the first place.
A man should be strong. In all the ways.
A man should pursue "success." However he defines it.
A man should be confident.
A man should lead. (Not to be confused with dominating or always getting his way.)
A man should pursue good health.
A man SHOULD be "manly" in whatever ways his genetic makeup allows.
I have never, and will never, say that men should be more feminine in an effort to make their wives happy or succeed in their marriages. And I never will.
But most men simply do not know about the things they do thoughtlessly that cause emotional damage to their wives which results in severe trust erosion after many months and years.
We can argue all day about whether women SHOULD be hurt by whatever those actions might be, and whether women should be equally responsible for adjusting their reactions to particular behaviors.
But the reality is that common male behaviors HURT wives.
Hurt wives become unattracted to their husbands. Unattracted wives' behavior makes husbands unattracted to their wives.
And that's when all the marriage-breaking shit happens. While everyone is all emotionally beat up and messy and volatile and imbalanced and without the support of the person they've long relied on and felt closest to.
Dudes acting "girly" won't fix it. If this blog conveys emasculating men, then I've done a shitty job of writing it, or people have done a shitty job of interpreting it.
Perhaps a bit of both.
Men and women often like one another and exchange I-Promise-To-Love-You-Forever Vows and make children together.
And so long as this human song and dance continues to happen, I think it's in the world's best interest that we make it as successful as possible.
A bunch of "Nancy-boy sissies" won't help anything.
But a bunch of attractive men learning how to meet the emotional needs of their wives and avoiding the relationship spiral which results when men do not?
Like the people we're attracted to, and the stuff that makes us attractive to them, I think that's a world worth pursuing.