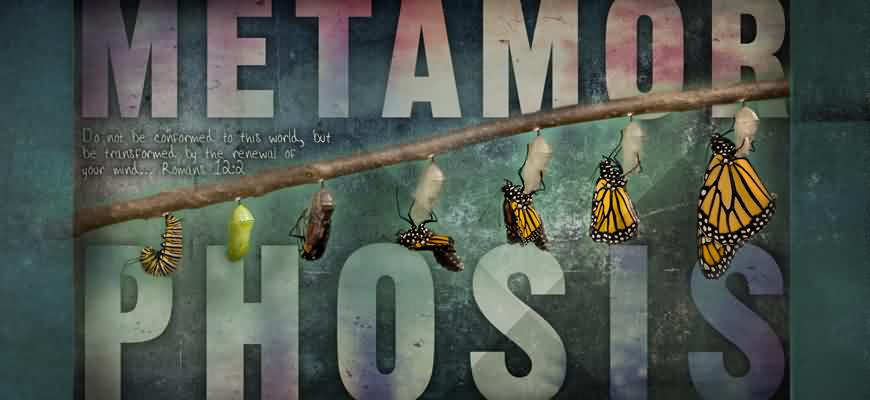 "Shit or get off the pot," is a fairly common idiom where I'm from.
Aside from evoking troubling images of Jesuit standoffs and triggering my (somewhat exaggerated, but totally real) bathroom-related phobias, it translates loosely to "Make a decision, you mook!" or "Start actually doing the things you keep saying you want to do!"
It's also one of those times where it's more okay than usual to write or say bad words. #smallwins
This blog has been a great project for me since drunkenly posting my first amidst my darkest days as a human being 40 months ago.
But we need to get serious about next steps. It's time.
I hope you'll help.
…
I want to do and be more than some random idiot writing the same stories using different metaphors over and over again on his blog.
The conversations we have here about marriage and human relationships matter. Maybe more than anything.
We all have our own individual goals and interests and dreams and pursuits. Things we chase, perhaps because we believe there will be some great sense of reward, happiness and forever-satisfaction if we ever get around to capturing it.
But no matter what is going on in our lives—no matter how wealthy, or accomplished, or "successful" we are in those individual pursuits—the quality of our human relationships is the most influential factor in how good or bad our lives are.
When we have conflict with those we're closest to—spouses, partners, siblings, parents, children, friends, co-workers—life can get unpleasant in a hurry.
Only deteriorating health can affect us more profoundly, but even in a worst-case scenario, the unhealthy person who loves and feels loved can speak honestly about a life well lived in ways physically healthy people with crappy relationships cannot.
This. Stuff. Matters.
What Do You Want?
People ask me for books.
People ask me for coaching.
People ask me for membership forums.
People ask me for video content.
People ask me to speak to groups.
…
It remains difficult for me to wrap my head around that. I still think of myself as little more than some idiot blogger.
And I'm mostly right about that. I AM mostly just an idiot blogger. But for the right people, I'm something else too.
I am—for the right people—able to communicate concepts they've been unable to communicate in their biggest life problem regarding the things and people they care most about. Their marriages. Their families. Their close personal relationships.
Their very way of life is threatened by the brokenness that creeps in sneakily through the years, poisoning our hearts and minds, further damaging our already-shitty translators so that we can't understand each other, adding anxiety, fear, shame, guilt, depression, cynicism and apathy to our already-heavy loads.
It's terrifying when you feel doom coming.
It cripples you when the bombs finally drop.
There is no amount of money, material wealth, fame or "success," that can help broken humans wake up in the morning happy to be alive when EVERYTHING hurts. People try to numb it with alcohol or drugs. Distract from it with escapism or sex. But there's nowhere to run.
It follows us. Tries to consume us. Tries to kill us.
Until we unbreak.
There are many brilliant and scholarly people out there who fundamentally understand what it takes to heal the broken. People who are smarter and know more than I ever will.
But—and this applies to every husband, wife, person in an argument, politician, lobbyist, etc. who has ever lived—how much does it matter how true or right what you're saying is if no one ever listens anyway?
…
My gift or purpose or value seems to be my ability to frame relationship problems in ways that resonate with people.
So, even if I never bring any good ideas to the table, if my ability to effectively communicate important concepts to the right people can be the difference between a family or marriage staying together and thriving, or breaking and creating life-long regrets, then—no matter what—I have something to offer.
I really care about the things I write here. It breaks my heart to see or hear about children crying as they wave goodbye to one of their parents. More than three years later, it still breaks my heart to wave goodbye to mine.
So, What's Next?
I must decide. We must decide.
I think it makes sense for me to eventually transition Must Be This Tall To Ride into a multi-contributor publication. I think it makes sense for me to build out my own site, where perhaps I can combine my passion for these subjects and desire to help into something tangible that actually CAN help.
It seemed asinine to me to position myself as any sort of relationship expert or fake-ass therapist. That's not what I am.
I am, for lack of better terms, a translator. An explainer. A decent question-asker.
And perhaps there's a place for someone like that to work more directly with humans trying to find their way through difficulty, or who want to avoid it altogether.
I want to collaborate with others to create content of lasting value. I want to write books. And have conversations. I want to discuss the formulation of programs and curriculum developed by the appropriate thought leaders, tailored for the appropriate audiences and executed in ways that create fundamental, paradigm-shifting change in the way people think about their human relationships.
People are afraid, sad, angry, broken, and the thing that can help heal those wounds most effectively is the simple realization that we're not alone. That others are fighting the same battles.
My story is your story.
People don't read this stuff because they care very much about things that happened to me.
People read this stuff because it connects with them on a deeply personal level, and because things I thought, felt or experienced are the same types of things they think, feel and experience.
It was never about me. It was always about them.
All of this, if it ever has the chance to matter, must be about you.
Please help me take this thing somewhere where good things can happen. Good must spread.
It must.
If you care about the things we talk about here, I hope you'll share any ideas or suggestions you have about evolving into whatever comes next.
Thanks, everyone.