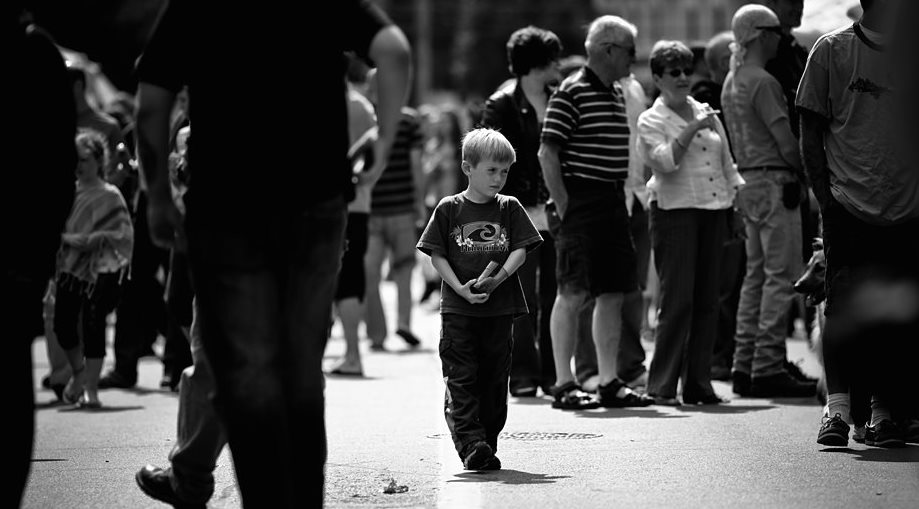 When people experience divorce, several life changes happen at once, often compounding an already-excruciating time for those involved.
First, your partner is gone. Maybe you feel rejected. Maybe you feel guilt.
The entire ebb and flow of your life turns upside down. Everything feels different. You either live in the place you shared with them which now feels lifeless and empty, or you live in a brand-new place which can be a difficult adjustment under the best circumstances.
Some percentage of life tasks once performed by your partner aren't getting done. You—literally—have more to do every day, even if you were the one doing most of the heavy lifting. Since I wasn't, everything from vacuuming, dusting, laundry and bathroom cleaning to kitchen cleaning, opening mail, bill paying and keeping track of Life things on the calendar were added to the These Things Need Done pile. Life got harder.
You often lose in-law family members and friends overnight. Maybe they miss you. Maybe they don't. Maybe you'll never know.
Your money situation can be affected. Sometimes majorly. Sometimes it scares you.
Sometimes single adulthood produces life and social challenges in the dating and partnership arenas.
If you're a parent, the situation with your children tends to emerge as the most-difficult component. It's hard to lose your time with them. Kids grow so fast anyway. My son was in preschool when my time with him reduced by half.
It didn't take me long to realize: if he's a kid for another 14 years, that means I just lost SEVEN years with my son.
What would you trade for seven more years with ANYONE you love? Maybe everything.
There's a long list of things negatively affected by divorce. But what I perceive to be the worst thing is something I rarely see discussed: The loss of any and all control of what happens to your children—the very people for which you live and breathe—when they're not with you.
When Life Beats You Into Submission
When James Bond gets captured, we always know he's going to pull off some rad-007 super-spy escape to get out of whatever situation he's in.
In more tragic fiction stories, the bad guys sometimes catch up to and overpower our heroes. In some stories, those heroes may die or suffer enormous loss.
It's often hard to watch or read. When the hero gets taken down from a fight he or she couldn't have possibly won. Somewhere along the way, the characters realize, as we do: there's no escape.
…
I like to say I don't believe in unsolvable problems. That there's ALWAYS a solution, or at least a way to make something or a situation substantially better.
But with kids after divorce? [*massive exhale noise*]
It can feel like there's no escape. Not that you want to. But the reality of divorce and custody law and, I imagine, most of our moral compasses, gives us no obvious solutions.
That's what makes it hard.
Some people are crappy spouses, but amazing parents. They "deserve" to be divorced because of their substandard efforts or behavior in marriage. And without going too far down the semantics and "Yeah, but" rabbit hole, it can be argued that amazing parents NEVER "deserve" to lose their children, even just sometimes. Certainly, children don't deserve to lose parents.
As an advocate of personal responsibility, I think married parents should be intellectually capable of understanding that what's best for their children is to always love the other parent in mind, heart, word and action, but I also know how murky the waters get and how gray the areas get when emotionally damaged humans start doing what emotionally damaged humans do.
…
Under the very best of divorced circumstances—where two adults communicate frequently, never undermine one another or use their children as pawns to inflict pain, and who truly demonstrate a commitment to putting children first—(which I'm insanely blessed to experience in my life) it's STILL super-hard.
And there are so many levels to that. You worry about their physical health and safety. You worry about whatever undeserved emotional and psychological baggage they're taking on from your past or present failings.
Mothers' hearts break while driving away from screaming, outstretched-armed infants too young to verbally communicate or understand why mommy is leaving them. Mothers who stress over their children eating unhealthy meals, not brushing their teeth before bed, or being left unattended for long periods of time by partying, video-game-playing, or otherwise inattentive, fathers.
Fathers' hearts break while looking at vacation photos of their children posted on social media while a bunch of people who used to be inner-circle friends and family Like and Favorite and Comment on Facebook and Instagram: "Everyone looks so happy! Love this!" Fathers who stress over their children's unknown neighbors, or trying to match the level of domestic care their kids might experience at mom's, or seeing another man experience father-child moments with their kids while attending baseball games or riding bikes and probably other things we'll never hear about.
That's when things are optimal.
When they're not?
The other parent's girlfriend or boyfriend might present some kind of threat to your child's wellbeing. Perhaps in some obvious and specifically terrifying ways, or perhaps in more subtle mind- and heart-damaging ways you can only imagine.
I know of one 10-year-old girl and 7-year-old brother who text their dad (a guy I believe to be a decent man and fiercely loving father) every time a strange man emerges from mommy's bedroom. The last number I heard was 6.
Maybe those new boyfriends or girlfriends are criminals. Abusers. Addicts. Maybe they're psychotic. Moronic. Cruel.
Maybe they'll teach your kids that what they've been taught about faith, or politics, or personal interests are "wrong" or "stupid" or not as good as some other thing.
Maybe they'll tell your kids about things you do and spin them in ugly ways in an effort to make them think less of you.
Maybe they'll make up lies to make them afraid of you or not want to see you at all.
…
In the United States, we have a legal system that mostly—but not always—helps people navigate these situations, but even then, they're brutally expensive, emotionally exhausting, and even when things go your way, you STILL end up facing the tragic reality of your child's other parent being someone you (and maybe even your children) can't trust to take care of them in ways you perceive to be best for them.
Right or wrong, if your heart's in the right place, it's all a bit more than human beings are equipped to handle.
The Thing About Control
Maybe there's a really wise approach to feeling out of control. Maybe there are obvious choices to make, and when we do, everything gets to be okay afterward.
Even though I feel truly blessed to share parenting with someone who I perceive to do virtually everything "right," and who loves our son with the same passion and fierce loyalty any parent could want, I STILL experience this loss of control we'd all ideally like to have over the things that mean most to us, and affect us most deeply.
One of my friends texted me about a month ago: "May I request a future post about HOW TO COPE WITH A DOUCHEBAG dating your ex-wife and constantly hanging with your kid?"
My friend is solid people. But while I'm inclined to trust his judgment that his ex-wife's boyfriend demonstrates legitimate douchebaggery, I can't be 100-percent sure his feelings aren't comprised the same as most of us are when we talk and think about our exes.
Regardless, this is an important thing.
It's profoundly important when children are truly at risk.
It's pretty damn important when children are being damaged in some ways, even if only accidentally.
And as part of the Macro Divorce Conversation, this needs acknowledgement and its day in the sun.
It's hard to lose control of anything that impacts our lives.
It's CRUSHING to lose control of things that directly impact our children's wellbeing.
Maybe We're Never Actually In Control
I wish I had an answer for how to cope, JBD.
But I don't. I just…don't.
I might die on my drive home today.
We can't control whether our hearts will beat five seconds from now.
And I think that means we can't control most things. Some people accept the lack of control as fundamental to the human experience. Others have faith that God's in control, which helps eliminate fear.
Maybe the best we can do is influence.
We can use brute force and later pay the legal and human consequences.
We can use the legal system and maybe after spending a bunch of money, something gets better somehow.
We can fight back, trying to do things that might affect our exes as much as we feel affected.
Maybe some of that serves the purpose of helping our kids. Probably not.
Or.
Maybe we can accept responsibility for the role we played in creating the situation. Maybe we can accept responsibility for choosing life partnership and/or procreation with someone capable of not putting our child's welfare above other things.
Or.
Maybe we can work on being the kind of people who make this spinning rock a better place to be. Maybe we can work on being people who light up the darkness.
And.
Maybe we can WANT and actively work for good things to happen to our exes, if for no other reason than to give our children the best lives possible.
Maybe we can pray for their hearts and minds. Maybe we can wish good things for them. Maybe we can say nice things to and about them. Maybe we can support them. Maybe we can help them. Maybe we can work on redeeming ourselves in our shared-parenting relationships by walking a higher path than we did on our marches toward divorce.
And just maybe, when we love that hard, walls come down and connections form.
Just maybe, our children thrive even under less-than-ideal circumstances.
Because life feels extra-difficult when we try to control everything only to discover we're never really in control.
Maybe when we love hard enough, we won't feel like we have to.