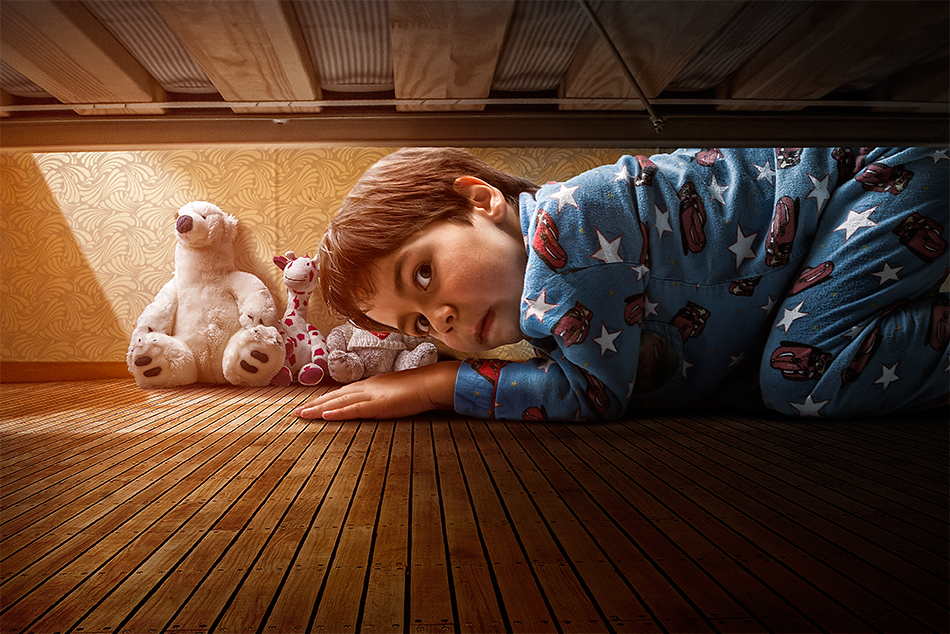 How far back can you remember?
I'm pretty sure I can remember moments when I was 3. We must have thought and felt things before our earliest memories. I can only guess that the things I thought and felt as a baby are consistent with what I remember through most of childhood.
Unless you value money above all else, I had it sickeningly good.
In the time it takes you to read this sentence, a child will die because there's no sanitary drinking water in his family's village, another will be physically abused or abandoned by her father and/or mother, and another still will become a pariah within his family, social circle or community because of appearance or handicaps or interests or beliefs. It's unspeakably tragic.
But me? I was immersed fully in constant affirmations of love, had all of my basic needs met, had most of my wants catered to (within the context of our financial resources), and experienced nothing in the realm of abuse, neglect or rejection by family or friends.
"You're such a good boy, Matt!"
"You're so smart, Matt!"
"You're so handsome, Matt!"
"You're so polite, Matt!"
"You're so funny, Matt!"
"You're so nice, Matt!"
"You're so SPECIAL, Matt!"
Not the sarcastic "special," either. They meant it. Parents. Grandparents. Aunts and Uncles. Parents of friends. Teachers. Coaches.
I've had embarrassing amounts of nice things said about me.
It's a nice way to grow up. You're never afraid to meet strangers. You're never afraid people won't like you. You're never afraid of failure.
Because you've never heard, experienced or even CONCEIVED of a situation in which people didn't like and accept you, or where you failed to succeed at whatever you set out to do. From your earliest memories, everything about you is "good." When everything about you is good, you don't have to work at anything. There's nothing to improve because everything's good as it is.
Suggestions from someone to the contrary makes them "weird," or "wrong." How many people think YOU'RE the nicest, smartest, most-special person in the world?! Hmmmmm?!, you think to yourself without saying it out loud. Because that wouldn't be "polite." And polite = good. Just like me.
When the world sees a happy, polite, nice, smart, funny person, no one raises any red flags or sounds the alarms. In a world with people who rape and murder on purpose, no one's going to center any public-awareness campaigns around protecting society from people fitting my description.
Violent crime is scary. But in the United States you have less than a 2% chance of being a victim of one in your lifetime, and that's including a punch to the face.
The vast majority of human suffering stems not from violent acts, but from the trauma endured from the emotional and psychological damage inflicted in our human relationships.
So, philosophical question: What's a more frightening proposition—the easy-to-spot emotionally abusive and neglectful person you should obviously steer clear from, or the happy, polite, nice, smart, funny person you never see coming?
And this last part is important: The emotionally abusive, happy, polite, nice, smart, funny person isn't using deceptive subterfuge to trick anyone. The ability and/or tendency to neglect and abuse isn't part of some clandestine conspiracy.
Because even they themselves can't see behind the cloak.
A monster.
A terrifying one. Not because you're afraid, but because you're NOT afraid.
A dangerous one. Not because they're intent on destruction, but because they don't know what they are.
Undetected Monsters Don't Just Sleep in Our Beds, But Stare Back in Our Mirrors
Remember when little I-see-dead-people Haley Joel Osment in "The Sixth Sense" said that the ghosts he saw didn't know they were dead? Same thing.
Sometimes, we are monsters. Dangerous ones who WILL destroy things, including ourselves, and the scariest part about it is that it's NOT scary.
Non-imaginary creature definitions for the word "monster" include:
a powerful person or thing that cannot be controlled and that causes many problems.
one who deviates from normal or acceptable behavior or character.
a threatening force.
…
I was, and likely remain, dangerous because I'm conditioned to assume that my good, polite and intelligent (arguably) thoughts, intentions and actions are completely benign. That something I do or say is harmless. And if someone suggests that something I do or say isn't that, then the instinct is to assume they're getting something wrong.
I fundamentally changed the course of several people's lives just by waking up every day and doing what I thought I was supposed to be doing, or at the very least, making normal, reasonable choices.
The expectation was for my girlfriend/fiancée/wife to think of me and treat me the same as all of my family and friends did from every second I could remember, until whatever present-day moment I was ever in with her.
When she didn't, she was being unfair, or she was being crazy, or she was just being WRONG.
On matters big and small, she seemed so wrong because of her failure to see how nice and smart and polite and thoughtful and correct and GOOD I was.
It seemed totally insane to hear her say things like: "How could you be so mean to me?" or "If you really love me, why can't you act like it?"
The Good Guys vs. The Bad Guys
I've been a sports fan for as long as I've known what sports were.
Football, basketball, baseball and others. My Cleveland Indians are getting ready to face the Chicago Cubs in the World Series.
Almost no one outside of Chicago White Sox and St. Louis Cardinals fans dislike the Cubs. They're the quintessential Lovable Losers. The Indians are too, but the Cubs sort of out-pathetic them in an Ultimate Baseball Sadness competition.
Because my dad's side of the family is Illinois-based, most people I know and love there are Chicago sports fans. And because I grew up with my mom in Ohio, and live here today, I and most of my friends are Cleveland sports fans.
For the first time in 37 ½ years of life, I am forced to actively root against the team my dad and hundreds of people I know and love are rooting for. The Cubs, who I have ALWAYS also rooted for because there's never been a conflict, are now the enemy.
The Cubs (it hurts to type) are the bad guys.
I realized as I was going through this thought exercise that the Indians—my lovable-loser, underdog Indians—are ALSO the bad guys. They're the good guys to me and my Ohio friends. But they're the bad guys to the legion of fans in Chicago who have been dying for a Cubs championship their entire lives.
Every time something good happens to the Indians and I feel happy, a bunch of other people will feel sad.
If we win a game, we'll celebrate while Cubs fans will hurt.
And vice versa.
The heroes in our World Series stories are different, depending on who we are and how we feel.
The good guys and the bad guys are different, depending on your individual circumstances and opinions.
Who is right? Who are the good guys?
…
It's always been hard for me to imagine the people rooting for the other team to be rooting for the good guys. I've never had much sympathy for them.
But this really drove the point home for me. A bunch of very good people. Amazing people. People I love. Craving desperately a result that will make me and a bunch of my friends feel shitty. And me wanting the opposite even though it will adversely affect people I love.
Yet another example of the two perspectives, and how two people can look at the same thing and describe it differently. How two people can disagree with neither being wrong.
The lovable losers have become the monsters.
Monsters who don't think they're bad guys.
They look in the mirror and can't see the monster underneath all the good guyness.
Maybe just like you.
Certainly just like me.