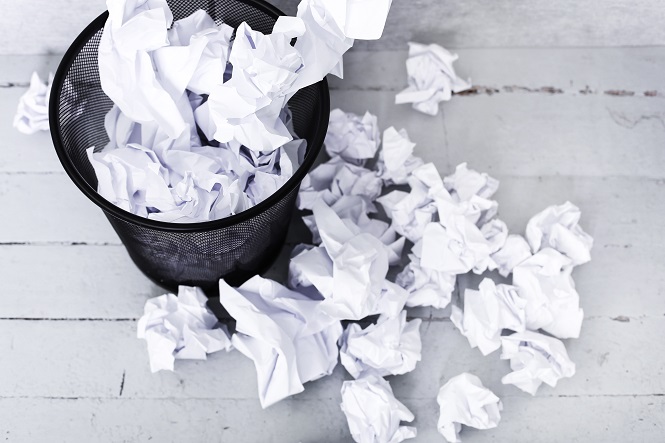 My heart was in the right place, but I think maybe I got it wrong when I tried to write a generic letter in response to the question: "What should I write in my letter to my husband to make him stay?"
It's not a particularly popular blog post, but it gets read a lot because people frequently type variations of that question into Google.
The combination of fear and sadness we feel when our spouses shake the foundation of our lives with comments like "I don't know if I love you anymore," or when they actually pack bags and leave, is a feeling hard to describe.
Abandonment hurts, even when you deserve it, because at the time you're feeling it, you probably haven't figured out how much them wanting to leave makes sense.
I can't fathom how it must feel to people like children, or to excellent spouses and parents who don't deserve it at all.
So, a bunch of people are reading this silly letter I wrote every day, and one of two things are happening:
Readers are dismissing it because it's probably a little bit bullshit to many people, or
They're ACTUALLY sending some version of that letter to their partners, and it probably comes off inauthentic as hell, because unless someone thinks and feels exactly the same as I did in January 2015, sharing a letter written by the Then-Me WOULD be inauthentic.
And this is important: Fake, inauthentic shit never works for long.
'But, Matt! I Really Don't Want My Husband to Leave! What Should I Do?!'
Not long ago, I had the pleasure of publishing a Q&A with author Mark Manson the day of his second book launch.
In that post, my final question to him kind of, sort of tackled WHY a stranger could never write any sort of meaningful letter that would convince a husband intent on divorce that he should change his mind.
Here's that exchange:
Matt: The No. 1 question I get is: "How can I get my husband to understand what you've written here? He never listens to me any time I say anything he perceives as critical." I care about helping others, and I believe husbands actively listening to their wives (hearing her, I mean; not following her directives) would dramatically improve relationships/marriage. What advice would you give women on how to communicate concerns or dissatisfaction in ways men are more likely to truly listen to?
Mark: Questions like this are hard because they're so person-dependent. It's hard to say with certainty without knowing the couple. After all, maybe there's something in the wife's communication style that is preventing him from hearing her. Maybe the husband has some deep insecurity that is causing him to avoid dealing with the issue. It could be a million things.
But in general, the short answer, is that whenever someone in a relationship has problems with their partner, it always needs to be communicated in such a way that responsibility or blame for each person's emotions are not shifted to the other. For instance, many people naturally approach their partner by saying something like, "You don't care about me and make me feel horrible because all you want to do is X." Because this is said in such a way that puts all of the responsibility on the partner, they will naturally become defensive or seek a way to avoid dealing with it. After all, I can't control how my wife feels 24/7!
A much better way to communicate it is something like, "When you do X, it often causes me to think/feel badly because I feel unloved. Maybe that's my own insecurity, but is there something we can do to make it better?" In this example, the person approaching their partner with the problem is owning their responsibility for their own feelings and reactions, and are looking to find some solution. There's no blame or guilt-tripping going on. This is far more likely to be successful.
Then again, a lot of men are raised and socialized to be emotionally shut down and distant from pretty much everyone (but especially women), so it can be a much more long-term issue that may actually have little to do with the wife herself.
…
Idealism is Often Irrelevant in Real Life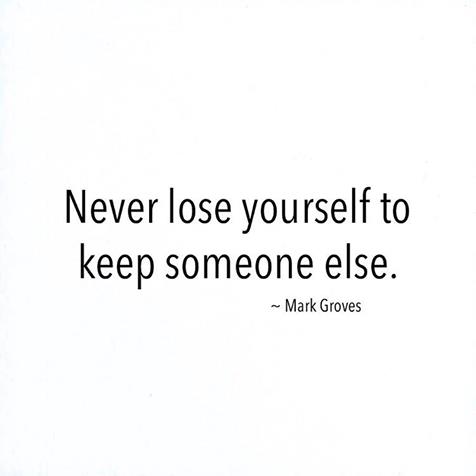 I have issues with idealism. Many of my beliefs, life philosophies and political opinions are rooted in an Ideal World.
I have a habit of forming my strong beliefs based on The Way Things Should Be (which yes, is subjective). I sometimes describe common marriage scenarios that I believe most people can relate to, and sometimes I frame them as Husbands Often Do This, and Wives Often Do That. The Mars/Venus stuff. Sometimes people get offended by that.
I do it because I believe it's pragmatic. Because EVEN IF things ideally shouldn't be described in terms of gender differences, I believe in Real Life, explaining it that way allows MOST people to relate to it. I think it's likely the most-helpful way to explain relationship conflict to the regular guys and couples out there like me trying to keep their families together.
The IDEAL way would be to promote gender equality across the board, because it's something I believe strongly in. Without all of the people who protested my word choices and story framing, I would have never come to believe what a powerful force I believe Accidental Sexism to be in the destruction of modern male-female relationships.
…
Ideally, you could write a letter to a husband saying all of the "right" things about why the couple is always having the same fight, and why it's HIGHLY ILLOGICAL to leave a marriage over most common relationship problems to go be with someone else because hedonic adaptation GUARANTEES many or all of the same relationship problems will crop up with them too.
But the world is not ideal. Not even close.
I have no idea what kind of men these women are with. While I will never advocate divorce, I think it's safe to say that at least some percentage of women are married to men they SHOULD NOT be married to.
…
In real life, people are broken.
I don't want to write letters that might convince a dangerous someone to stay, or that might reinforce feelings of inadequacy within a wife desperately craving her husband's approval.
Listen up, ladies: You might be messing a few things up, just like every other human in world history, but you don't need to sacrifice your identity to appease some guy intent on abandoning you or your family without cause.
Either: A. You're an obviously horrible spouse, and a very healthy, intelligent person is wisely moving on, or B. You're experiencing the injustice of a man refusing to fulfill the vow he made to you.
And in either case, my personal goal is not to write some crap letter that can't possibly mean much to guys on the brink of ending their marriages.
My personal goal is to encourage you to look at the mirror and not see the distorted image your broken insides trick your mind into seeing, but the human being—the most wondrous and miraculous thing the world has ever seen—who possesses the freedom and capability to wake up every day and choose to be whoever you want to be.
No one gets to decide who you are. But people will try.
And it doesn't matter that you and I have never met for me to know this about you:
You're already tall enough.
…
It takes a long time to see it. Like some dusty old antique or oil painting, it isn't always obvious to us how much something's worth.
But once you figure it out, you get to start feeling proud of it. You get to appreciate and value it. It gives you balance. Strength. Courage.
When you have those, you don't plead with other people to choose you. Because YOU get to choose yourself.
People who don't choose you back aren't welcome in your life anyway.
So, "What should I write in my letter to my husband to make him stay?"
Maybe instead of writing that letter, you can begin the work of loving yourself as much as you deserve.
Get that part right and I'm pretty sure the rest takes care of itself.