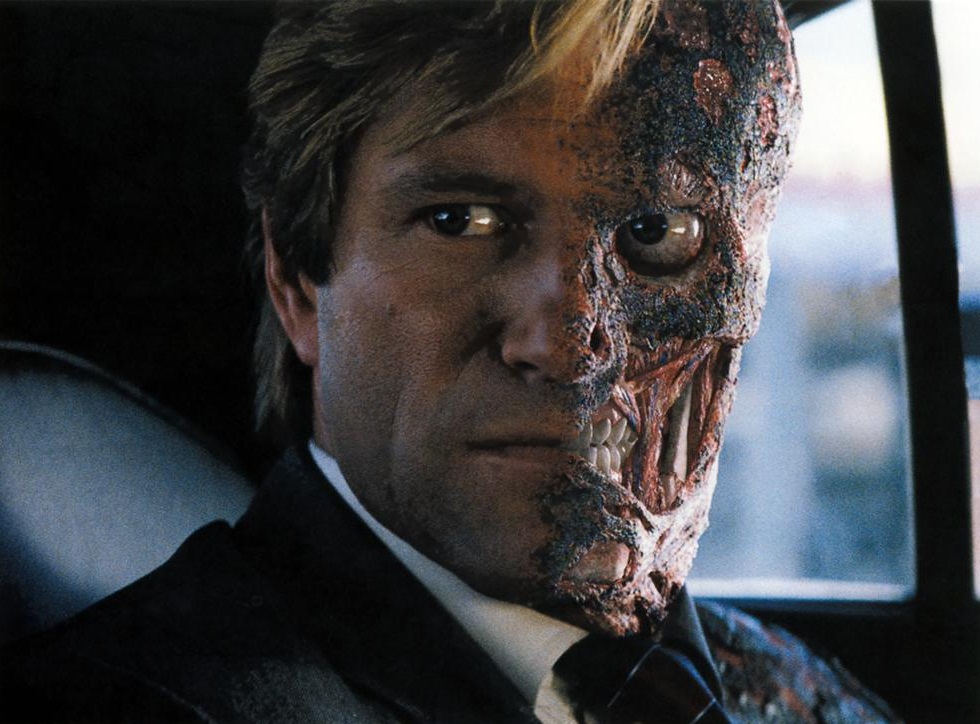 Not long before my high school graduation, one of my friends said another one of my friends raped her.
No witnesses.
A classic case of He Said, She Said.
Half of my classmates were at an off-site retreat. I was one of the student leaders, which was as much of a surprise to me as it might be to you.
In my first and only God's-honest attempt at self-improvement and public vulnerability in an effort to help others before writing here, my two friends — let's call them Joe and Sally — decided to make out in one of the retreat center's private dorm rooms during a break between speakers.
In the middle of the next speaker's talk, ANOTHER one of my friends assaulted the boy, in what seemed to everyone in the room like a bizarrely unprovoked attack. Chairs fell. Profanity was spoken. Students shrieked.
Some of the guys restrained the attacker. This was a scene none of us small-town, small-school Ohioans had experienced before. Padded hits at football practice and occasionally aggressive shoving during playground basketball games was about as violent as it got.
Word quickly spread as it does among high schoolers: "Sally says Joe raped her."
…
I think maybe I didn't want to deal with being the kind of person who could be friends with a rapist.
…
What do you even say to something like that? When I was a freshman, one of the sophomore boys was hit in the head with a golf club by some kid from another school. That other kid was convicted of felonious assault. And that was my first and only experience with felony crime until now.
Rape. Jesus. Rape.
On the Horrible Things You Can Do To People List, I always figured that was #2 behind murder.
And now, one of my buddies was being accused of doing THAT. We weren't lifelong best friends or anything, but Joe and I spent a fair amount of time together outside of school our senior year.
He was nice, you know? Like me. One of our best basketball players. I'd never heard anyone say anything bad about him, never experienced anything bad with him, and didn't know anyone who didn't like him.
But now this.
Rape. Did he or didn't he?
No one wants to pick sides, but I think everyone did.
He was kicked out of school and spent a month or so in jail. He's probably a registered sex offender. I've never looked.
I only saw him once after that.
I stopped by his house after he got out of jail. I never knew anyone who had ever been in jail before. I sat on a porch swing with him on the back patio, smoking Marlboro Lights, and checking in on him.
He said it was consensual. That he didn't know why she would do that to him.
Sally ended up going to the same university as me, and even ended up in the same residence hall our freshman year. I was always polite when we'd cross paths, but I never made any attempts to include her in my social circle.
I think, if I'm being honest with myself, I wanted to believe Joe more than I wanted to believe Sally. I think I wanted to preserve my emotional attachment to my friend. I think maybe I didn't want to deal with being the kind of person who could be friends with a rapist.
I think, if I'm being honest with myself, had Bill Cosby only ever had one accuser, I'd have done the same thing with him.
I think, if I'm being honest with myself, I've been an unwitting participant in Rape Culture, a term I've only recently come to understand.
To be clear, I have no idea what happened that afternoon back on my high school retreat. But I think it's safe to say that, in the moment, I leaned on the side of victim-blaming someone I also knew to be a decent person.
I think I believed at the time that she said Yes before saying No. So maybe that meant it wasn't really rape.
I wish I hadn't thought that.
The Locker Room Talk
U.S. presidential candidate Donald Trump came under fire last weekend after a recording of an 11-year-old conversation circulated globally. On the recording, Trump could be heard saying fairly vile shit about how he treats women he desires sexually, and how he can get away with it because of who he is.
He apologized for the language, describing the exchange as "locker room talk," which I think he meant as: "Boys will be boys, you know? In private, we talk about sex like this. It's not like REAL LIFE or anything. I don't ACTUALLY sexually assault people, so it's cool. Let's talk about something else."
I don't know what other guys discuss in other places. I only know what I've said and heard.
And to be sure, I have heard, probably said, and certainly laughed at, HORRIBLE sexually explicit comments made about women — strangers or the wife/girlfriend of someone I knew.
Comments that would almost certainly be considered demeaning and offensive to the human being talked about, or which confirmed that the person to whom I was speaking, cheated on his partner and/or suggested the desire to.
Comments about her ass. Her chest. Her lips. Her face. Her flexibility. Her technique. Her whatever.
Sometimes "good," as in they are desirable. Sometimes "bad," as in they are not.
Pretty much everyone in my general age range has heard the lines, I suspect.
"Did you see her ass? Do you have any idea what I would do to that?"
"Did you see the tits on her? I want to put my face between them."
"Oh man, did you see that butter face? Great body, though. Think she'd let me put a bag over her head?"
Or, maybe just some TMI commentary from one of the guys about what he allegedly did with whoever. Maybe some of it is true.
It's pretty gross. It is. And it happens every day, all the time, with men of all ages, from the locker room to the corporate boardroom.
It's common. And "common" things can sometimes make us feel as if they're "okay" or "normal" like that one time when white people systematically enslaved people with different color skin, and it was somehow debated like an everyday political issue.
Because something is common does not necessarily make it okay.
Does the prevelance of lewd sexual banter exacerbate rape culture? To what extent has men's collective silence contributed to the problem?
…
Thought of the Day
If Muslims of Middle Eastern descent "deserve" squinty-eyed suspicion and discrimination because most terrorists are members of that group, do Men, in turn, deserve squinty-eyed suspicion and discrimination because most rapists are men?
…
Expectant fathers sometimes actively root for their pregnant wives to have boys. It's NOT just because they love the idea of playing catch with them in the back yard. It's because of the old adage: "With boys, you only have to worry about one penis. But with a girl, you have to worry about EVERY penis."
When she — whoever "she" may be — is just some theoretical piece-of-ass fantasy, men who engage in "locker room talk" will engage in locker room talk. But when that human being is someone they KNOW, everything changes dramatically.
Whether it's a wife, girlfriend, daughter, mother, sister, cousin, friend — whatever. "C'mon guys. Don't talk about my [Insert Person Who Matters Here] that way."
And that's pretty much always respected and honored in a Bro Code sort-of way, OR it's said in a circle of such close friends that the biggest clown in the group can get away with ruthless jokes at the requestor's loved-one's expense, and everyone will laugh about it because "it's just a funny joke."
I don't know that any of that is somehow defensible.
I just know that's how it is sometimes when you're "out with the guys" in the world I experience. It happens infinitely less as a father in my 30s than it did as a younger guy, for whatever that's worth.
I can only assume this is an unwelcome and unpleasant component of Common Guy Behavior for many people, and something that could fairly be accused of contributing to rape culture.
But I wanted to make one thing abundantly clear: I have, not one time, seen or heard one of my friends or even just some dude I kind-of know say ANYTHING, EVER that wasn't within the context of consensual sex.
It's not okay to describe behavior consistent with gross sexual imposition or sexual assault, and chalk it up to "Boys will be boys!"
Want to know how big of a Shit-fuck McGee someone you know is? Just ask them about this.
"Do you think rapey comments and jokes, even in a locker-room setting are normal and/or funny?"
Anything other than "No" = Total Shit-fuck McGee. Sorry, but it's true.
Even the biggest assholes I know and love don't speak that way. Not in locker rooms. Not anywhere.
…
Do Wives Owe Their Husbands Sex?
If a man with a higher sex drive than his wife gets married, and then his wife denies him sex, is there ever a point where it becomes "acceptable," or maybe just "understandable," if he has an affair?
I have strong opinions about people who feel entitled to sex. That includes husbands and boyfriends who feel entitled to sexual gratification from their partners. That they're "owed" it, somehow.
I'll look forward to talking about it with you in the next post.