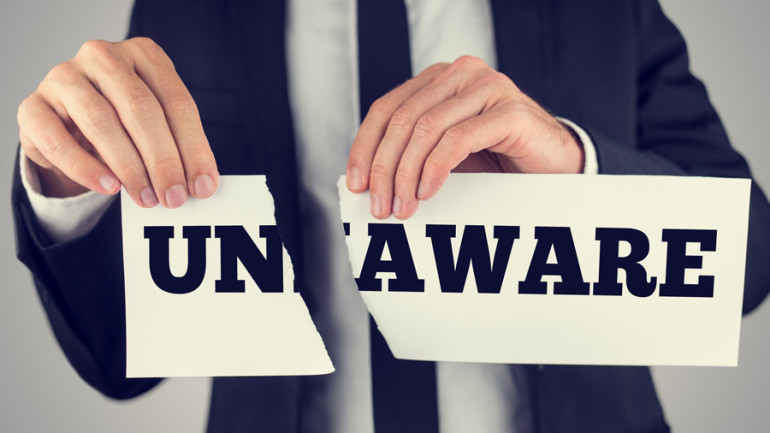 First we took Husbands, and split them into two groups — Good Men and Bad Men.
And this isn't about "nice guys" versus "bad boys." Non-conformist "bad boys" engaging in mischief with sometimes aggressive, daring and tough exteriors can still be very good men. We're talking about character. Not personality type.
Women are often attracted to men who do bad things. But good, healthy people are not attracted to BAD people. (Think Adolf Hitler, not James Dean.) I'm comfortable saying that people should NOT marry, remain married to, or have children with fundamentally bad people.
…
(Read The Taxonomy of Married Men, Vol. 1 here)
…
So now we have Husbands who are Good Men, and we're splitting them into two groups — Good Husbands and Bad Husbands.
Lots of good men are lousy husbands. Being a husband is a skill. Just like playing instruments, flying helicopters and performing heart surgery. A very good person can be bad at marriage. It's an important distinction. Good husbands can't benefit from anything I ever think or write, so we're honing in on Good Men Who Are Bad Husbands.
…
We split them into two groups, as well: The ones who don't know they're bad husbands (which I guesstimate to be about 85% of all married men — yes, I'm serious about that), and the ones who DO know and are trying to be better (which mostly include men on the brink of losing their family, and in their desperate search for answers, realized as I did that they'd been accidentally messing up for all these years).
I'm operating under the assumption that no GOOD man could KNOW he's a bad husband and intentionally refuse to alter his behaviors. Because that would make him a bad man.
Conclusion: Troubled Marriages Worth Saving Only Involve Good Men
I'm probably biased. I — perhaps delusionally — think of myself as a "good" man. I'm not always nice. I don't always do the right thing. I certainly upset people now and then. But I know who I try to be, and I'll share a humanity foxhole with anyone else trying to be this way too.
And I'll go to bat for these husbands and fathers over and over and over and over and over again, if they demonstrate the humility and effort required to evolve on behalf of their wives and children.
And MANY men will.
The powerful influence of simple AWARENESS in our lives can't be overstated. People are willing to change when they understand WHY change is needed.
Most men who repeatedly hurt their wives simply don't know why the behavior changes are needed.
A good man armed with correct information changes the entire world for his wife and children.
Beautiful things. Hero shit.
And we should all be doing a bit more of that.
The Things Good Men Who Are Bad Husbands Don't Know
For the same reason husbands sometimes believe their wives get disproportionally sad or angry over things that would never upset them (dirty dishes by the sink; Bree and Monica at work going to lunch without asking her to join, or simply his laid-back non-committal attitude about upcoming weekend plans), wives sometimes have trouble believing their husbands aren't fully aware of how hurt they feel.
It makes sense, too.
She's told him a bunch of times already. Using the very language they both have spoken their entire lives. She doesn't remember saying it in code, or anything.
She FEELS it. The gross feeling. The feeling that comes when we feel disrespected or unloved or outright rejected. Things happen. She feels shitty because of those things. Those things = Pain. His inability to understand how these things that make her life miserable make just as much sense and are just as valid as his inability to understand how things he considers to be harmless can cause pain in others.
Every Failing Relationship (With Good People) is Rooted in Unawareness
Good people simply do not hurt one another on purpose. We don't.
We do it thoughtlessly, and our crime is not the thoughtless things we do, but rather our lack of respect for our partners' expressed pain and our unwillingness to put forth the energy to changing whatever's required for the pain to stop.
…
It's the idea that changes the world. But most people don't know about it.
…
Marriages rarely die from big, dramatic things. It's death by 10,000 paper cuts.
What most married people — OFTEN husbands — don't know is that what kills marriages, precipitating affairs and divorce, are an incalculable amount of moments pushing two people apart so minutely that we can't detect that shift. Some cancer and heart disease goes undetected until the symptoms show up and it's too late to save us.
That's what marriage is, too.
We don't work hard to avoid things that end our marriages because they don't hurt enough to register with us as they're happening.
It's The Undetectable Death.
If two spouses find themselves arguing or fighting (without resolution) about these things, then The Marriage Death Watch has already begun:
Time spent watching sports and/or managing fantasy teams
Time spent playing video games or on their phone
Time spent working at a job
Time spent tinkering in the garage or in the yard
Time spent on any individual hobbies or interests which don't include the rest of the family
These things are felt and interpreted by the spouse who is hurting as rejection and abandonment.
Men are most often the offending party.
He would rather play video games than play with his children. They miss him so much, and he doesn't care at all. It hurts me to see my children rejected by their own father, she thinks.
Here's the other big one:
He's never romantic. EVER. He never tells me I'm pretty or makes me feel as if he's interested in pursuing me. I have to beg him to come to bed, and he usually says no. If the choice is between me and watching football, he always chooses football. I don't see nor feel evidence that my husband loves me anymore, she thinks.
Sometimes fears, anxieties and insecurities start to rear their ugly heads. Very little good has ever happened as a result of the stories we make up in our own minds to try to make sense of why the behavior of people we love makes us feel so bad.
Is he REALLY working late tonight?
Is he REALLY going to the gym?
Is he REALLY "just friends" with Joanna at work?
All the sudden, a decent man who works hard, tried to keep his body in shape, and has a respectful and professional relationship with a co-worker, creates feelings of uncertainty and suspicion.
And then, sometimes another thing happens.
She learns that he's jerking off to internet porn on the family computer or on his phone. It makes her feel ugly and rejected in ways she's never felt before.
Oh my God. I ask him all the time to come to bed with me, and he always says no. We haven't had sex in over a month. And now he's getting himself off while watching THAT on the internet? He PREFERS strangers on a screen and his own hand to me.
…
If you live a secret life, no matter how innocent you consider it since you're "not hurting anyone!," your marriage will probably end, and it will totally be your fault.
Spouses SHARE life. That's the design. And when you deny or hide parts of yourself — no matter how innocent or noble you think it might be — things will eventually crash and burn.
You can't NOT do the work of the shoveling coal in your marriage every day and expect your spouse to not notice since she/he MUST shovel enough coal to compensate for the deficit you leave.
The Good Men Must Wake Up
Like Neo in the Matrix.
It's a little bit harder to see the world as it really is. Life is less convenient. But it's Truth. And good men seek truth.
We are unaware.
We either stay unaware or become aware.
Once we're aware, we make good choices. Selfless ones, that put those we love ahead of ourselves.
What we see looks convincing enough. It looks real. So when the person next to us reacts differently than we would, we scream: "YOU'RE WRONG!!!"
And that's what ends us.
The simple, hard-to-detect realization that they're not wrong. They're just different.
Wrong is intolerable.
But different is beautiful.
And once we see the beautiful Different instead of the ugly and hate-inducing Wrong, our relationships can thrive.
It's a story I keep telling over and over again, and maybe everyone who gets it is bored by it, but it's too important to not talk about.
It's the idea that changes the world. But most people don't know about it.
It's not a secret. There are simply so many people who NEVER think about this, that the idea never spreads far and wide enough to impact the critical mass of humanity we need for this to always be top of mind.
But someday, that's going to change.
And all of the good men righting their shitty husband wrongs will be the catalyst.