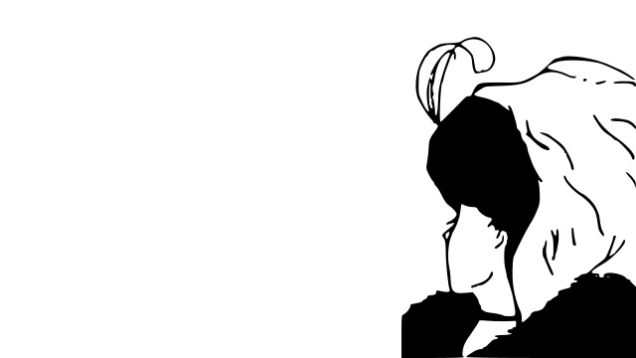 Megan wrote: "I posted your 'She Divorced Me Because I Left Dishes by the Sink' article on FB and my one woman friend who always disputes the existence of sexism replied, 'This wife could've learned that dishes in the sink actually isn't an act of deep disrespect worthy of divorce just as easily as he understood she interpreted it that way despite his intention. I think he's better off without her. Part of marriage is accepting small flaws rather than blowing them out of proportion. But I say this as someone who's not a neat freak, nor married to a neat freak (thank God!).' I'd be curious to hear your reply to that."
…
I don't think Bob Dylan's music is all that great. I hear it and naturally don't like it as much as music played by others.
I think shopping in retail stores on Black Friday is insane. I can't save enough money to justify putting myself in the middle of those crowds.
I think bleu cheese makes everything taste worse. If I was kidnapped and starved by a gnarly hillside cave dweller who scraped a dead skunk off the road, ate it raw along with all of the bugs and grossness crawling on it, had a bowel movement, and then presented it to me as an alternative to a regular meal with crappy bleu cheese sprinkled all over it, I'd have a difficult decision to make.
But people like bleu cheese. A lot.
Black Friday is, I think, the second-most-popular shopping day of the year.
And Bob Dylan's an absolute legend. I think we all can agree that on the Great Musicians Totem Pole, Dylan ranks considerably higher than Twenty One Pilots, GZA, or The Decemberists, yet the latter are all in my phone and listened to semi-regularly. I don't hear much Dylan unless I'm somewhere and classic rock is being played.
I got caught up the other day reading a monstrous comment thread on Facebook underneath a Tasty video where a macaroni and cheese recipe called for cottage cheese.
People lost their minds. Some called cottage cheese an abomination. Others said they loved it.
Was anyone right?
The Worst Thing We Do In Relationships
Think about your life for a moment.
You are born. And then you have all of these individual experiences, feelings, educational opportunities (formal or otherwise) and emotional responses to things based on your specific makeup combined with all of those life things.
Now, whenever anything happens to you, you respond accordingly.
When you see a car driving on the street, you probably don't think anything of it.
If a member of an indigenous Peruvian tribe living in the wilderness saw one, maybe they'd freak out like Brendan Fraser's caveman character in Encino Man when he saw his first garbage truck.
Total indifference to a passing car AND being blown away by seeing a car — a machine you didn't know existed — driving by for the first time are equally reasonable responses in context.
It would be weird if a 30-year-old American living in suburbia freaked out when a car drove by.
It would be weird if a person who had never seen a complex machine before paid no attention to a passing automobile.
But when we have the whole story (and we NEVER have the whole story), we understand why someone else responded differently to something than we would.
People draw upon their background and experiences to interpret information.
Everyone you meet will like you so much more, and you'll be able to grow meaningful connections with them if you DO NOT trash and invalidate their memories and experiences just because they're different than yours.
…
This exact same phenomenon happens in each and every one of our relationships up and down the spectrum, from parents and siblings, to friends and coworkers, to our kids and romantic partners.
I am divorced today for many reasons, but I think this is the biggest one:
I never honored, respected or demonstrated any real effort to understand my wife's individual thoughts, feelings and life experiences during disagreements.
The patience and compassion I would grant to the tribesman in awe of seeing modern civilization for the first time, I denied my spouse. And I honestly don't even know why, and can only guess it must have felt more difficult to agree with her and I have a nasty habit of choosing "the easy way."
And here's the REALLY scary part — I was honest, self-assured and felt confident I wasn't doing anything wrong each and every time I did so.
I was doing one of the worst things a person can ever do to a loved one, and I was doing so without one shred of remorse because I didn't know any better.
After doing so enough times, the worst thing that ever happened to me happened and I never saw it coming.
…
I was so certain of my opinions and personal preferences throughout most of my life that I thought I was doing my wife and other people a favor by challenging theirs. Like, if they just start doing things MY way, imagine how much happier their lives will be!
And even though I think it's an asshole move, I think I still involuntarily do it almost every day in moments big and small.
That Certainness Will End Your Marriage
Here's what I think most of us do. We think:
1. I'm of sound mind and body. I'm not insane. My choices and beliefs make sense.
2. That other person is saying that X made them angry or sad or embarrassed. But I experience X all the time, and it doesn't make me angry or sad or embarrassed.
3. Because my choices and beliefs make sense, this other person disagreeing with them must be wrong.
It makes perfect sense that we do this. Which is why it's so scary that it's at the heart of virtually every human conflict in global history.
…
"We don't see things as they are, we see things as we are."

– Anaïs Nin, author
…
We don't have time to go over EVERY imaginable life scenario. Surely, there are times where facts and evidence should sway reasonable people toward certain conclusions.
But on matters which are CLEARY subjective — "That movie sucked," or "Vegan meals taste amazing," or "When the person I love repeatedly chooses to play video games or watch football alone rather than touch me or spend time together, it HURTS badly" — the future of marriage and healthy human relationships across the board is dependent on our ability to let people own those opinions and feelings, even when they clash with ours.
Everyone who isn't an exact clone of ourselves with our super-specific set of emotional reactions, habits, beliefs and life experiences, might react in ways we don't expect to something we do or say. They might enjoy things we don't, or want to avoid things we want to do.
And if you tell that person that they are WRONG, or MISTAKEN, or FLAWED, or STUPID, or CRAZY, or otherwise INCORRECT because they don't arrive at the identical conclusions that you have, you're going to wreak havoc and dysfunction in all of your relationships.
That means, anytime you surround yourself with confident, boundary-enforcing, authentic people who care about you enough to always tell you the truth even when it's uncomfortable, and you have a disagreement with them, it's going to end with one or both of you walking away, perhaps causing irreparable harm.
And maybe there are people out there who thrive in isolation, but it's my observation that the quality of our human relationships tends to dictate how good and pleasant, or how shitty and miserable, our lives are.
…
Megan asked me for my response to the woman who suggested my wife could have adjusted just as easily to my behavior and thoughts, as she expected me to do to hers.
The woman said I'm "better off without her."
At the risk of putting words in this total stranger's mouth, I think this woman said the equivalent of: "Because the husband's feelings were just as valid as the wife's feelings, and she failed to recognize it, this guy should be happy that he's now divorced and only sees his son half of the time, because I can tell from this one metaphorical story that she is more trouble than she's worth."
In one Facebook comment, a stranger dismissed the value of my family and marriage because she disagreed with the premise of my blog post, or perhaps objected to her friend Megan liking and sharing it.
Make of that what you will.
…
We're all a little bit blind, or at least colorblind, to the world as it really is.
We can't know what we don't know, and that's nobody's fault.
But once we KNOW, it becomes our job to stay AWARE.
Don't forget. Remember. Every day:
Other people are different. My spouse is different.
They are not wrong or crazy. They simply arrived at a conclusion different from mine, and in the context of their entire life story, it makes PERFECT sense that they did.
I want to be friends with them.
I want to have good relationships.
I don't want my family to break because I was an unaware asshole worsening each and every problem.
And then we go to work trying hard to understand WHY the people we know and love believe things different from us.
In the end, we become smarter and stronger. And we have great friendships.
And I think, just maybe, we have the kinds of marriages we set out to have when we first say "I do."