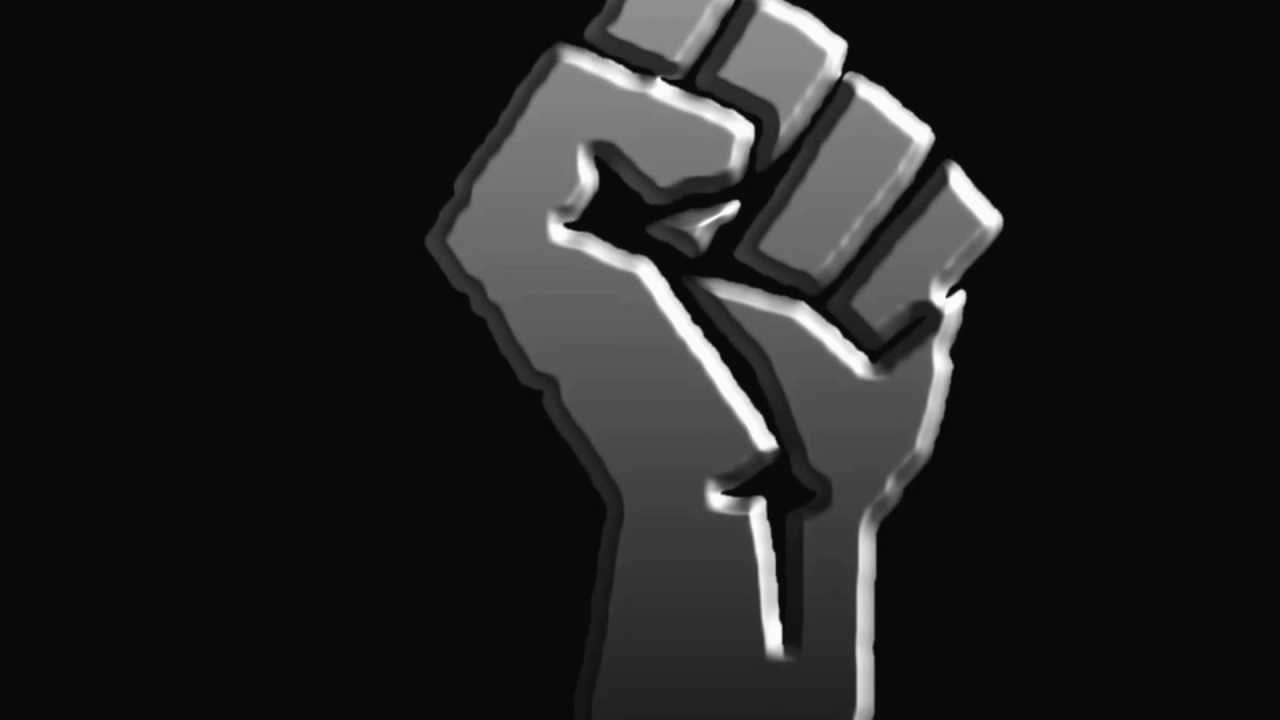 I've been forging my shiny new iron fist and intend to wield it mercilessly on properly informed violators.
The purpose of blog comments is to provide a tool for feedback and the exchange of ideas. As a staunch opponent of censorship, and a strong proponent of free speech, I have intentionally avoided anything resembling the policing of comments.
For most of Must Be This Tall To Ride's existence, the posts were little more than ultra-personal, first-person stories, leaving comments that might be deemed "offensive" in the camp of being critical of my ideas or insulting me.
I've always been okay with that, and I'm still fair game. But other people are not.
Things are different now. Human beings—real people—most of whom are kind, conscientious and respectful of others, are having ongoing conversations in the comments that live beneath MBTTTR posts. In certain respects, it has become a living, breathing community.
Communities have guidelines. Established and agreed-upon codes of conduct designed to protect the community and cultivate an environment where its members can thrive.
By allowing community members or visitors to knowingly violate the spirit and principles of the community, the community will eventually cease to exist because all of the principled people with healthy values and boundaries will find a better way to spend their time.
MBTTTR community members have always, and will always, come and go.
But it can never again be because someone who doesn't represent the core values, mission and purpose of this place is poisoning the well.
What that means is, moving forward, if someone knowingly poisons the well, I'm going to stick my digital iron fist directly up their ass and ask them to leave.
The Case for Being Intolerant of Intolerance
"Hey, Matt!!! What kind of comments will you delete?!"
The simplest and most generic way to explain the new comment-enforcement policy would be: A comment should not grossly violate the Kindness litmus test.
Kind DOES NOT mean the same thing as "nice." But they're close. This isn't about everyone liking one another. It's about everyone treating others with the requisite amount of dignity and respect.
KINDNESS
"Kindness is a behavior marked by ethical characteristics, a pleasant disposition, and concern for others. It is known as a virtue, and recognized as a value in many cultures and religions."
If it doesn't pass that common-sense sniff test, I'm trashing it.
…
"Hey, Matt!!! Isn't it possible something might feel unkind to me and others but NOT you, which would cause more disagreements?"
Totally possible.
Because I remain staunchly anti-censorship. I am anti-censorship because I believe so strongly in personal responsibility. I believe people are in control of themselves and responsible for their choices. Choosing to share an idea publicly, which is then rejected by another person or group, is a fundamental part of the free exchange of ideas. And sometimes that will hurt people's feelings. And that will create paradoxes and situations which flirt dangerously close to hypocrisy.
But so long as I adhere to the principles about to be shared, and so long as most of you do the same, we will often arrive at a great place.
"How?"
Moving forward, we will be a tribe.
A tribe that (when exchanging ideas in MBTTTR comments, at least) is united in its effort to lift up all tribe members. More on this in a moment.
The Magic of Defining Yourself
The best thing I've read recently is The Book In A Box Culture Document—something that very intentionally, deliberately, and thoroughly defines the culture of Book In A Box. (An MBTTTR reader thoughtfully shared it with me, and I can't overstate my gratitude.)
One of the most important lessons of my first year as a partner in a startup company is the power of an organization putting clearly defined ideas to paper regarding its mission and purpose.
When you define your purpose, difficult decisions mostly go away. Because a choice tends to either serve the mission and purpose, or not.
The fantastic BIAB Culture Doc served as my model for fleshing out the principles that will guide the MBTTTR tribe moving forward.
…..
The MBTTTR Mission, Purpose, Values & Principles
MBTTTR's beginning was firmly rooted in the Me, Me, Me space.
MBTTTR's future will be firmly rooted in the Us, Us, Us space.
Our collective mission, purpose, values and principles will be clearly defined while ALSO being subject to scrutiny and change when new information demands change. Those conversations will happen with the passage of time, and we will collectively adjust course as needed. Together.
Mission (What are we doing?)
To tell honest stories about the human experience—even when it's uncomfortable and against our natural self-preservation instincts—to connect others to good people, good questions and good ideas in ways that help humans thrive.
…
Purpose (Why are we doing it?)
To use judgment-free storytelling as a tool to lift people up—mending hearts, enriching minds and uplifting souls—for the betterment of human relationships.
We believe human relationships are the things which most strongly influence an individual's quality of life. That people with healthy, high-functioning relationships have measurably better lives than those who do not.
We believe human relationships thrive when individuals are prepared to contribute positively to them.
We believe a person is best prepared to contribute positively when she or he is balanced in four key areas: Mind (mental health), Body (physical health), Spirit (spiritual health), and Emotion (emotional health).
…
Values (What do we care about?)
1. Things that matter.
"Hey Matt! What matters?"
Who do you want to be with if you only have one day to live? What do you want to do? What are the things you're thinking about?
Those things matter.
Here, we mostly care about the earthly thing that matters above all others—people.
2. Learning and growth.
"Knowing things is great, but the reality is that most "facts" are either an illusion, or have a short half-life," the BIAB Culture Doc says. "The success of our tribe will not be determined on what we know right now. It will come from our ability to learn quickly, and implement what we learn.
"This means every person in our tribe must be an active and lifelong learner. We all must be curious, willing to ask questions, and most important, willing to change our minds when new facts demand a new perspective."
Come to discussions with a Beginner's Mind. With humble inquiry.
If your goal isn't to find the best answer, but to win an argument on the internet, our relationship will be short-lived.
The MBTTTR Tribe cares about finding the best idea. The closest thing to Truth we can arrive at in all of our flawed humanity.
"Let the best idea win," says PayPal founder Peter Thiel.
And it will be a guiding principle here.
The beauty lives in the trying.
3. Results.
While we celebrate, encourage and admire those who try, we value results. Another BIAB-inspired guiding principle of MBTTTR will be just that.
You get brownie points for trying. You also get divorced.
Intentions often matter. But if you're trying earnestly to be a good spouse, but failing as evidenced by your shitty, dysfunctional and broken relationships, we think that should be taken into account.
If you don't TRY to hurt your wife, but you ACCIDENTALLY hurt her, the following becomes true: You hurt your wife.
If NOT hurting your wife is a guiding principle in your marriage, then your intentions mean little.
Another BIAB gem: We award medals for results. Not attempts.
…
"While we deeply value results, results by themselves are not enough; we must get results the right way. Of course this means being ethical and honest and doing the right thing. But it goes beyond that," the BIAB Culture Doc says. "Getting great results means that we must be focused on the experience that people have when dealing with us."
4. We value human connection and shared experiences.
By considering the experiences of the other people we interact with, it requires us to be empathetic and considerate. It forces us to see everyone as another human, with their own wants and needs and desires, and it compels us to consider those in our actions.
The most important life lesson I've learned post-divorce is:
A. Ohhhhh. THAT's what empathy means!, and
B. Holy shit. Empathy is the most important life skill people need to succeed in relationships, but few people ever explain or define it for young people.
…
[Author's Note: The remainder of this document is mostly in note form and heavily modeled after the content generated from the BIAB team. For the sake of time, I need to move onto other things. I will make this document a permenant fixture as a page on this site, and I (or WE!) will more clearly define these principles moving forward.]
Principles (How do we apply our values?)
The First Principle: We before me
The Second Principle: Tell the truth
"Amateurs want comforting lies. Professionals want to hear uncomfortable truths," the BIAB Culture Doc says.
Truth is about caring. Truth can be painful, but if you deliver it right—with both candor and authentic kindness—it helps people more than anything else you can do for them.
The Third Principle: It's not necessarily what you say or do, it's how they feel
Again: Medals for results, not attempts.
There must be room in our hearts and minds for others' experiences. Our experiences DO NOT and CANNOT define the thoughts, feelings, beliefs, and expieriences of others.
The Fourth Principle: Our goal is to find the best idea
From BIAB:
We criticize ideas, not people.
Why? Because most people tie their identity to their ideas.
This attitude is toxic and destructive to creative and free discussions. We are the opposite. Confrontation is good, as long as it's about the ideas and not the person.
We call this "shoot the message, never the messenger," and the point is that all discussion is always about an idea, and never about a person. We discuss what is right, NEVER who is right.
However: You are not your ideas.
People must feel like their identity is safe–even if their ideas are not.
This is very difficult to achieve (it is in some ways against core parts of human nature), but if we can do it, we create an environment that has people intensely debating and rigorously scrutinizing ideas—that is simultaneously respectful of people.
This creates the best outcomes for everyone, because it means the best ideas will almost always win—which means the tribe will win.
CLARIFYING NOTE: This principle also means your beliefs must be based on facts, and you must be willing to change your beliefs if the facts change.
Feedback must be our North Star. It's HOW we navigate and calibrate and make sure that we are serving the MBTTTR mission, the interests of the tribe, and the other people we affect. How else can we know we're doing the right thing, unless we're hearing it from the people we affect?
…..
For the love of all that is good and beautiful and worth caring about in this life…
Pretty please…
Be kind to each other.