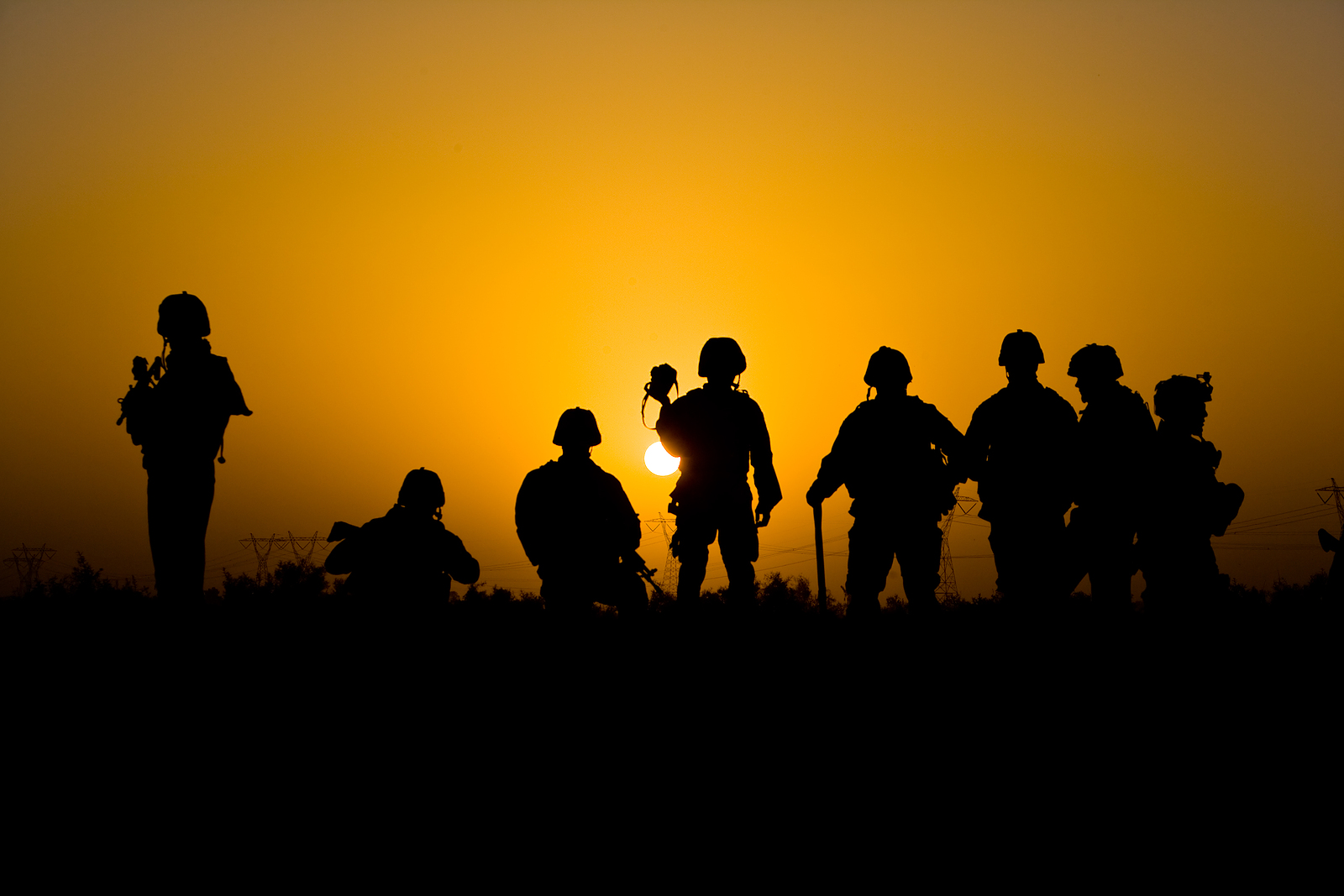 During the 18 months I was sleeping in the guest room, I felt like a lonely stranger uncomfortable in his own home, at best, and suffocating heavy-chest anxiety the rest of the time.
That's why I loved going to work, and why I dreaded every Friday afternoon when I was staring at a long weekend at home where the best I could hope for was an occasional moment of levity with my pre-school-aged son before spiraling once again into My Marriage Sucks and I'm a Huge Failure.
The Monday commute to work was sweet relief.
But then one Sunday evening, my wife took her ring off, and the next day—a Monday that felt different than the others—she left forever.
And then—even though it should have been impossible—home became more suffocating and miserable than the previous year had been.
Even the shittiest marriage I could have ever imagined felt better than feeling (justified or not) abandoned at home combined with losing half of my young son's childhood.
When you don't think falling down further is possible but Life teaches you otherwise? That's when you start questioning whether waking up tomorrow is actually worth it.
When being awake hurts, there's nowhere to run and hide.
Home becomes a silent, empty prison. Vodka buys you a couple of hours, but sometimes you cry anyway.
Work no longer provides relief. One day, I thought I was going to hyperventilate in a full conference room in front of most of the department. They'd still be talking about it behind my back.
Friends and family help on a case-by-case basis. But mostly they don't, even though it's not their fault. Some things just take time.
…
I grew up in a big-family environment. Everyone seemed to like me.
I grew up with a pretty large social network relative to where I lived. I liked pretty much everyone. Most of them seemed to like me back.
I had a vibrant and indescribably awesome social life in college. I had a core group of friends who were more like family. I had a college newspaper staff I enjoyed working with. And I had an expanded network throughout campus, ranging from athletes and sketchy stoners to uptight student government leaders and high-ranking administrators.
…
And then my friends started graduating and moving away. One by one. Sometimes, a few at a time.
Until it was my turn, and I insta-ran-off to Florida with my girlfriend to chase pipedream Pulitzer Prizes and non-existent beach parties.
I felt lonely.
My friends and family felt far away. And the things that made me feel good or made me feel like I was having fun for my entire life didn't seem to exist, no matter how much I loved the palm trees, blue skies and postcard-worthy beaches.
I missed my friends and all the parties. I missed the chaotic familiarity of holiday gatherings back home.
That's when I first started to feel inadequate.
Like I couldn't make friends anymore. Like I couldn't have fun anymore. Like something was wrong with me because my girlfriend wasn't filling the void, even though it seemed like she should be enough. Like something was wrong with me because I couldn't make my girlfriend happy because I wasn't filling the void for her, even though it seemed as if I should have been enough.
What's wrong with us?
Why are we failing so hard at adulthood?
We must be freaks since no one else ever feels like this.
Your Tribe Matters More Than You Know
Some of you will remember this topic from a previous post, but when I didn't know what to write about today, and then today happened, I knew I had to revisit it.
A buddy at work who I don't think has ever read this blog sent me a link saying "This book sounds fascinating."
The link was to this The Daily Beast article "Why Vets Come Home and Miss the War," which is about Sebastian Junger's most-recent book, called Tribe: On Homecoming and Belonging.
"Why is it that you go through this terrible experience of war where you witness death and destruction, and you come home and there's part of you that misses it?" wondered former-Marine-turned-Congressman Seth Moulton.
At the risk of sounding like I'm trying to compare myself to the bravest people alive (I'm not), the sentiment isn't so different from: How is it that I can spend every day feeling miserable at home because of my shitty marriage, only to feel EVEN MORE miserable after my wife moved out?
Some soldiers despise one another, but won't hesitate to take a bullet for those they dislike. Some of these war veterans experience the most horrible things imaginable—watching friends die, being shot at, near-death experiences, constant stress and anxiety the likes of which most of us are too coddled to begin to accurately imagine.
Yet, when they come home to what seems like it should be the safety and security of their homeland among friends and family, they're unhappy and genuinely miss being in the theater of war.
It's hard—maybe impossible—to understand the vital role Purpose plays in our lives until we finally experience not having any.
…
From The Daily Beast article:
"Moulton and his brethren came home to a fractured society where almost no one knows their neighbor, and chats by text or Facebook have replaced face-to-face interaction, the antithesis of the cheek-by-jowl closeness of troops in combat. Author Junger, 54, argues convincingly that Americans need to recapture the best part of their tribal beginnings, when small bands of people depended on each other for survival and so developed deep social ties that protect, bind and even heal, as an antidote to the chronic self-centeredness and loneliness that plague modern living."
And then later:
"It's only halfway through the book that he gets around to explaining how that loss is why troops—even those who never actually saw combat—feel bereft when they come home from war zones, missing the brotherhood, the sense of sacrifice and the mission that comes with war.
"'You've got veterans coming back to a society that not only does it not have that very close human cohesion of your group of people around you, but also seems to be losing its cohesion at the macro level of 320 million people,' Junger said at a book event in Washington, D.C., sponsored by veterans group The Mission Continues.
"'Spiritually, this country is bleeding right now,' he added, to nods in the crowd of veterans. 'It's fractured economically, politically, socially,' whether you're left or right, spiritual or agnostic, he added.
"In short, the American community lacks the social skills to connect with each other, much less welcome veterans home. So returning troops don't miss the blood and guts and mayhem as much as they miss their tribe, or any tribe."
How to Mend Brokenness
Why was I so miserable three and four years ago, but not today even though my marriage and family didn't return?
First, it was here. You. This place. Having something to do that mattered.
And now I have my partners and clients in our budding consulting agency. I've never been busier. I've never been so removed from fun and vibrant weekend nights. I've never been so inactive (as a single guy) in the dating scene.
And I feel great. I am excited to wake up every day.
It's because I have things to do that matter.
It's because I have Purpose, even when my little boy isn't home.
Even when there's no adult around asking about my day, or what's for dinner, or curling up next to me for a Netflix binge, or who is counting on me for any number of things.
It's because I am once again part of something. It's because there are people counting on me, even though they don't look and feel anything like my spouse did.
…
I'm not championing the single life. Not by a long shot.
In fact, I'm trying to do the opposite here.
Because, while we certainly have our Dishes by the Sink arguments and laundry list of Shitty Husband things to talk and think about, perhaps what ails you, or your partner, or your relationship most is the purpose and sense of community that disappears in the absence of a tribe.
Maybe he or she isn't choosing his or her friends over you. Maybe they're simply trying to feel whole.
Maybe the reason you feel lonely on the couch isn't because the person you love isn't paying enough attention. Maybe it's because, like Charlie Brown, you need involvement.
Maybe the loss of tribe and its impact on our lives is another one of these Life Secrets that most of us never figure out because it lives in The Places We Don't Talk About.
But not because we can't. Just because we don't.
But maybe we can start.
Because living is awesome when you're actually alive.