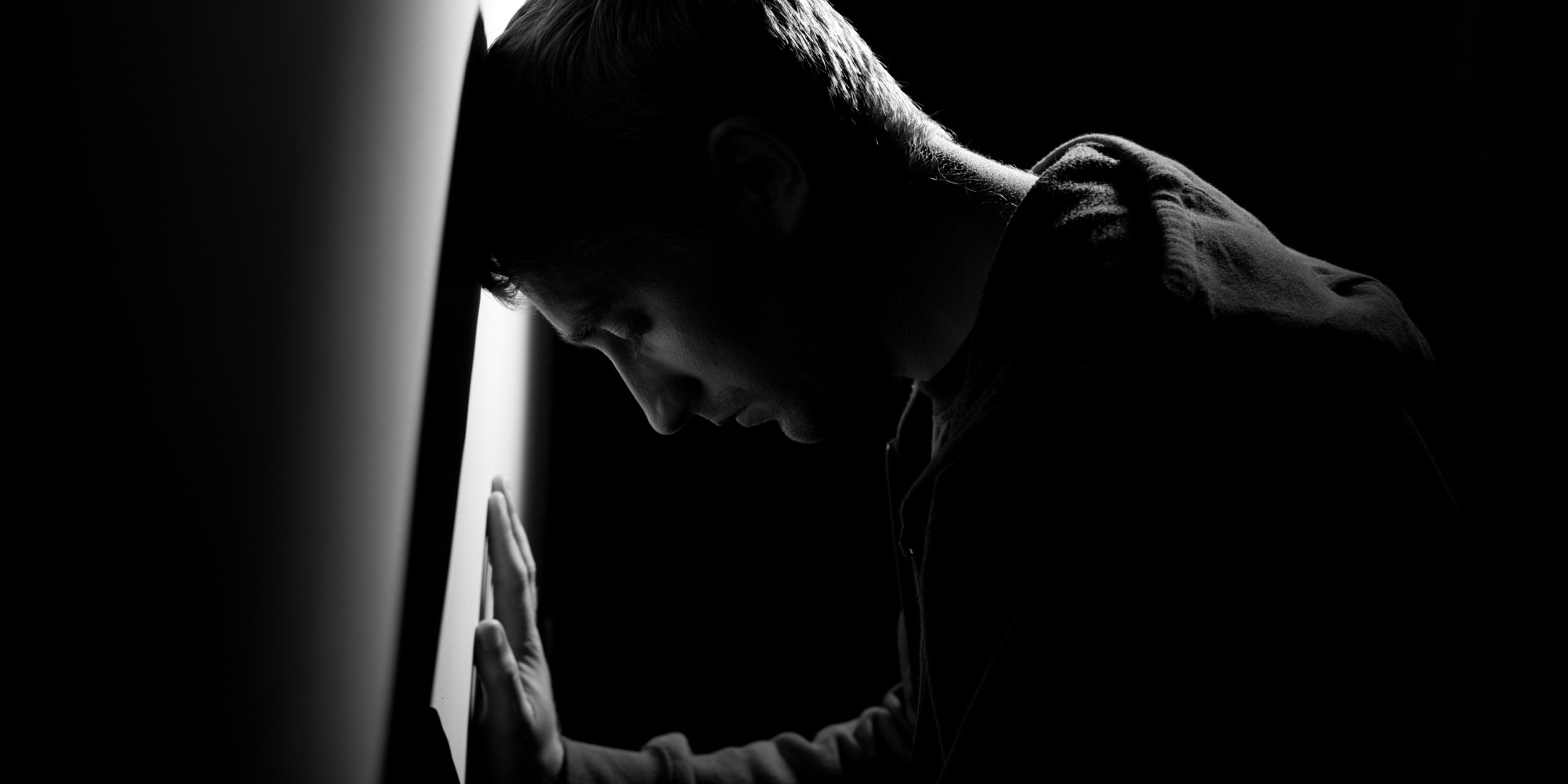 First things first: DOES divorce actually hurt men more than women?
I think there's plenty of researched and anecdotal evidence to back up that it usually does, but I have no idea. I typed it into Google and was greeted with a mixed bag of headlines on the first three results pages.
Does it really matter? I'm not trying to make the argument that divorce hurts men more than women. I'm more interested in sharing my take on WHY it does—in situations where it actually does.
The Obligatory Broad-Generalizations Disclaimer
The following is a broad generalization and should in no way be interpreted as me believing that wives are ALWAYS "better" at marriage than their husbands. Of course that's not true.
I love the Cleveland Browns even though they always suck. Do they REALLY "always" suck? Kind of. But the Browns sometimes win too, just like there are guys out there who are phenomenal relationship partners struggling with female partners who aren't.
It's impossible to write things that encapsulate every mathematically possible scenario in existence, and this post is not suggesting that men or husbands are inherently worse at relationships than women, nor always the "worse" spouse in a troubled relationship.
I am Make Broad Generalizations Guy.
It's hard to write about this stuff another way.
And since I write about relationships and divorce a lot, I often make generalizations about wives/husbands, girlfriends/boyfriends, and women/men.
Sometimes, people take offense. Sorry.
Men Struggle More After Divorce Because They Lose More Than Their Wives
I believe wives, while not flawless nor without responsibility in failing marriages, are the objectively BETTER spouses on a few fronts in typical marriages.
First, I think wives are better at Life Management (and Emotional Labor).
I think most of the time, wives/girlfriends/women demonstrate more proficiency than husbands/boyfriends/men at things related to family budgets, long-term scheduling, meal planning, organizing academic and extracurricular activities for children, social calendars, sending birthday and holiday cards, running errands for upcoming events, RSVPing, sending Thank You notes, remembering anniversaries, as well as performing routine cleaning and house maintenance, like laundry, vacuuming, changing sheets, cleaning bathrooms, etc.
Second, I think wives/girlfriends/women are better at Relationship Skills which are absolutely CRITICAL to having healthy and lasting marriages, friendships, parent-child relationships, etc.
Skills like:
Mindful, active, present LISTENING
Humble apologies or admissions of mistakes
Empathy (the ability to identify and acknowledge another person's pain and share the feeling. NOT sympathy. NOT pity. Empathy. "I get it. I'm here with you.")
A willingness to set ego aside for the sake of a partnership, and admitting they don't have all the answers but want to figure them out together for the long-term health and stability of the marriage/family
I think men, because of the whole Man Card socialization thing, equate FUNDAMENTALLY necessary and critical relationship things such as honest, vulnerable conversation; understanding the link between sexual appetite and physical/emotional labor things at home; being emotionally available for his sad or hurting spouse; with being Candy-Ass Girl Things.
Maybe their grandfathers and dads and uncles and friends growing up all reinforced that: "You're a man! Men do this!" while totally ignoring that all the "candy-ass girl things" are REALLY DIFFICULT. Like, extremely difficult. The amount of discipline, simple heroism, sacrifice, strength, perseverance, etc. needed to perform these skills at a high level is a lofty and noble place to aspire.
The men who can do it are AWESOME guys.
About the Man Card and Man Stuff
I'm not asking guys to stop being guys, nor am I asking guys to be effeminate or stop doing whatever man stuff they like to do now.
I am asking guys to recognize that they're accidentally negligent.
I think it is in large part because they feel entitled to do or not do certain things that have everything to do with Man Card socialization.
You can be an alpha-male badass who commands the respect and attention of everyone in any room you're in, AND also demonstrate a high-level understanding of what your partner requires of you to have a happy, healthy, stable relationship.
Men don't necessarily need to stop doing things, or stop being things, that are a part of them as much as they need to START doing a few things that would totally change the climate of the modern male-female relationship.
…..
Shameless Self-Promotion Note About My Coaching Services

I started coaching in 2019. Clients and I work collaboratively through current and past relationship stuff in order to improve existing relationships or to prepare for future ones. Other clients are trying to find themselves after divorce or a painful breakup. We talk by phone or video conference. People like it. Or at least they fake it really well by continuing to schedule future coaching calls and give me more money. If you're going through something and think I might be able to help, it's really easy to find out for sure. Learn More Here.
…..
The problem is NOT that guys recognize that relationship problems would go away if they changed a few simple things, but stubbornly think: "To hell with that! I'm going to keep doing it this Man Way, because I love it when my wife is miserable, and getting divorced sounds awesome!"
The problem is actually that many men truly have a particular belief system, live according to that belief system, and don't see their actions (or lack thereof) as being relationship or marriage-killers.
Most guys have lived their entire lives without anyone having EVER said anything like that to them, except for his sad and angry wife he thinks is overly emotional, or outright WRONG during disagreements regarding her feelings and opinions concerning their relationship.
It's a sad state of affairs.
Men Often Have More Life Skills to Develop Post-Divorce
I think when men and women divorce, wives (especially mothers) move on and get along pretty well once the emotional pain subsides.
And I think that happens because they were so accustomed to doing all of the emotional and logistical life management work anyway, that not much changes for them in terms of the day-to-day rhythm of life. They were always doing all of this Life work, anyway.
But, men?
Sometimes they're shitty at laundry, dishes, meal planning, keeping track of the calendar, and knowing when and where the kids need to be, or what they need for those events.
Men often learn the hard way how difficult it is to manage all those things competently while juggling work responsibilities and whatever social life might remain once their wives aren't there to plan that either.
Throughout the marriage, she had been meeting his emotional needs by virtue of being there in the house, and taking care of Life things for him, and relieving him of many of the child-rearing stresses.
But he wasn't doing the same in return, which in addition to being exhausting for her, also made her feel like his mom which is why she stopped wanting to have sex with him.
If he has a kick-ass job, maybe he provided financial security, some of which went away for her after divorce. And maybe if he's former Special Forces, or law enforcement, or a champion kickboxer, and she doesn't feel comfortable with the idea of self-defense, maybe she loses some sense of safety and security when she's home alone or with children.
But mostly?
Men lose more in divorce than women and it's because (in my estimation) they didn't give enough during the marriage.
And the scariest part of this pattern of neglect and emotional abuse is that the vast majority of guys are NOT bad men, or abnormally large assholes.
They're just guys who didn't know better. But hopefully now, they do.
Because now, we have choices.
At least one of them is heroic.