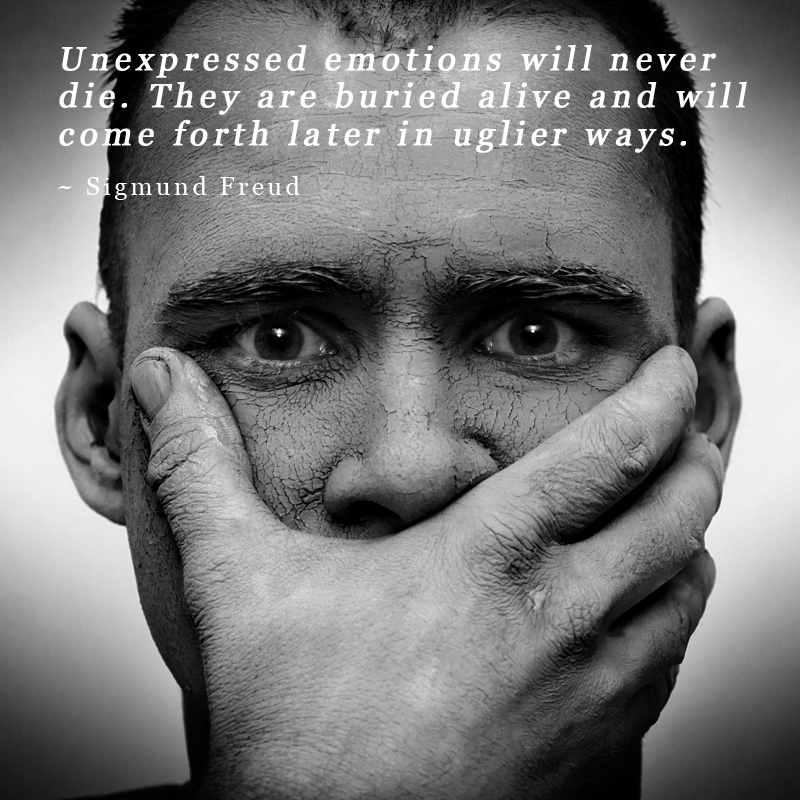 Men lie constantly.
I think maybe everyone does.
Sometimes, they are classic bald-faced lies: "I didn't do it!" Even though we all know he did.
Sometimes, they are exaggerated lies, like when basketball and football players' heights and weights are inflated slightly.
And sometimes, the lies are so subtle and nuanced that most of us don't even think of them as lies. There is no malice in the deceit. The deception is not to harm others, and in fact, may be to preserve another's feelings: "No. Seriously. I think you look beautiful with your super-short haircut!" Even though he thinks it makes her looks boyish and hates it.
But there are many other deceitful moments that seem harmless as they're happening, and as isolated incidents, probably are. But they're not isolated. They're constant. Not "constant" in a hyperbolic way. "Constant" in a That Guy is Wearing a Mask and Hiding Fundamentally True Parts of Himself from Everyone way.
Why?
He wants his Man Card. Even if it kills him.
He wants it to be good enough for his father.
He wants it so he can feel accepted by members of his various tribes—friends, sports teams, fellow soldiers, professional networks, fraternities, hobby groups, social clubs, etc.
He wants it because he believes it will make him attractive to women.
There's The Man Way® to do things. And all things must be done that way because I'm a man, not some wussy little girl! I'm doing it The Man Way!
And it's a little bit funny because there's no universally established Way Men Do Things. Everything depends on culture, environment and behavior models. Wearing Irish or Scottish kilts doesn't seem "manly" to guys in cultures where men don't wear kilts. Where I'm from, you'd almost never see guys in pink, and very rarely in purple. Those were "girl" colors. But now, it's not only common, but fashionable, to wear pink or purple shirts or neckties.
In other words, The Man Way is a constantly moving target, and purely dependent on where a guy lives or the specific culture of a group to which he craves admission or acceptance.
Take beer drinking for example.
Some guys are strictly Budweiser guys. Hell, maybe they even want it canned. And they're going to drink 10-12 Budweisers because Real Men drink a lot of beer! And don't you dare try to give him some fancy-boy craft beer like he's some uppity hipster or metrosexual.
And then other guys are strictly craft beer guys. And maybe they only want draft beer in a pint glass. And they're going to drink like a refined connoisseur, and if you want an education on beer styles or brewing techniques, this Renaissance Man will tell you all about them. Don't you dare try to give him some cheap-ass swill like Budweiser. Only Cretans drink piss like that.
But maybe the Bud guys will play along and drink stouts and IPAs in a crowd of craft beer drinkers, and maybe Craft Beer Guy will pound Budweisers out on the boat or golf course with the guys on a hot, sunny day.
And maybe they'll be just a tiny bit dishonest about their real feelings in order to fit in.
It happens all the time. Probably with everyone, every day.
But when it happens with men because of The Man Card thing, our relationships suffer. When our relationships suffer, the rest of our lives suffer. We take more damage that we brought on ourselves. And then the even-more-damaged versions of ourselves repeat the cycle, but it only gets worse.
We wonder why. Because, we're MEN. Strong. Logical. Correct.
We're not little emo girls who sit down to pee, hit from the red tees, drive wimpy cars, play with smaller basketballs, go to the restroom in groups, or do girly things like cry and talk about our feelings.
Men get indignant. No one tried to feminize our fathers and grandfathers! They fought wars and built things with their hands! They'd slap a bitch!
…
Our identity has so many stakeholders, we think.
Our parents and extended families. Our friends. Our romantic partners. Our kids. And everyone we interact with.
And sometimes we're not who we really are. We're who we think we're supposed to be for everyone else.
I think this is why most divorces happen.
I think the social skills "acceptable" for women to showcase are the life skills necessary to not have shitty relationships, full of fighting, dysfunction, infidelity or sexlessness or every other horrible thing couples suffer from before their eventual divorce.
Divorce damages men HARD. Harder than women, all the experts say, and there are a million reasons why, but the main one is this: As a general rule, wives do way more for marriages and families than men do, so when a marriage ends, it's harder for a man to maintain his way of life because he can't replicate nearly as many marriage tasks she performed as she can of his.
I don't write it much, but I'm not afraid to: Women are demonstrably BETTER—more skilled, more knowledgeable, more capable—at relationship skills than men.
And since I can't think of anything more influential or important to our daily existence than our relationships, the conclusion is simple:
Male behavior is mostly responsible for the divorce crisis, thus men are the key to solving it.
Step One: Stop Lying to Everyone (Including Yourself)
From The New York Times' article "Teaching Men to Be Emotionally Honest":
"I wanted the course to explore this hallmark of the masculine psyche — the shame over feeling any sadness, despair or strong emotion other than anger, let alone expressing it and the resulting alienation. Many young men, just like this student, compose artful, convincing masks, but deep down they aren't who they pretend to be.
"Research shows what early childhood teachers have always known: that from infancy through age 4 or 5, boys are more emotive than girls. One study out of Harvard Medical School and Boston Children's Hospital in 1999 found that 6-month-old boys were more likely to show 'facial expressions of anger, to fuss, to gesture to be picked up' and 'tended to cry more than girls.'
"'Boys were also more socially oriented than girls,' the report said — more likely to look at their mother and 'display facial expressions of joy.'
"This plays out in the work of Niobe Way, a professor of applied psychology at New York University. After 20-plus years of research, Dr. Way concludes that many boys, especially early and middle adolescents, develop deep, meaningful friendships, easily rivaling girls in their emotional honesty and intimacy.
"But we socialize this vulnerability out of them. Once they reach ages 15 or 16, 'they begin to sound like gender stereotypes,' she writes in Deep Secrets: Boys' Friendships and the Crisis of Connection. 'They start using phrases such as 'no homo' … and they tell us they don't have time for their male friends, even though their desire for these relationships remains.'"
The article's author Andrew Reiner, hits earlier on the ongoing trend of male and female students, as female academic performance has steadily increased through the years while male performance has not, and how the underlying reason is that young boys believe: Boys Do This, and Girls Do That.
"Better to earn your Man Card than to succeed like a girl, all in the name of constantly having to prove an identity to yourself and others."
Step Two: Redefine Manhood
Men get pissed at me all the time. They read one of my posts shared on Reddit, or linked to in some forum, or at The Huffington Post, or right here on this blog.
The message is always essentially the same.
"I'm tired of everyone blaming guys for everything! Look at you turning your back on your gender and pandering to women! Look at all these women showering praises on you, but I bet if you wrote about all of the things they do wrong, they'll tell you what a sexist pig you are! The writer of this blog needs to clean his vagina, because his ex-wife clearly took his balls with her when she left! Women are the real problem!"
And I insta-pity them, along with their wives, girlfriends and children.
Because that guy has no chance. NONE. Not in his current form.
I mean, he might find a subservient wife to cater to his every whim and suffer in silence. He might find a trophy wife who appreciates his substantial wealth and enjoys those financial luxuries without him while he's away on business. He might find a physical or emotional punching bag to make him sandwiches and give him on-demand oral.
But I don't think that man can ever have what I perceive to be the foundational thing we need for a life of contentment—one where we enjoy being alive and don't feel miserable every waking second of every day: Stable, healthy, loving, reliable, energy-giving relationships.
And as long as men collectively believe that The Things You Must Do to Have Healthy Relationships are "girl things," then I think the institution of marriage is doomed.
If communicating effectively with our partners about the things we think and feel (preferably BEFORE marriage) is a "girl thing," and therefore bad so we won't do it, then we have no chance.
If sacrificial love and a willingness to compromise or be influenced by our partners' wishes is a "girl thing," and therefore bad so we won't do it, then we have no chance.
If courageously taking off our masks that hide our real selves from everyone else and protect us from imagined rejection and judgment—if being truly VULNERABLE—with our partners is a "girl thing," and therefore bad so we won't do it, then maybe we deserve this fate.
Because the only way to kick ass in your relationships is, in many respects, to play "like a girl."
And if you're too much of a wimpy bitch to accept that? Well, you'll always have your armchair where you can marinate in loneliness and anger while marveling at how young you were in that faded man-card photo.
…..
Like this post? Hate it? You can subscribe to this blog by scrolling annoyingly far to the bottom of this page and inserting your email address under "Follow Blog via Email." You can also follow MBTTTR on Twitter and Facebook.