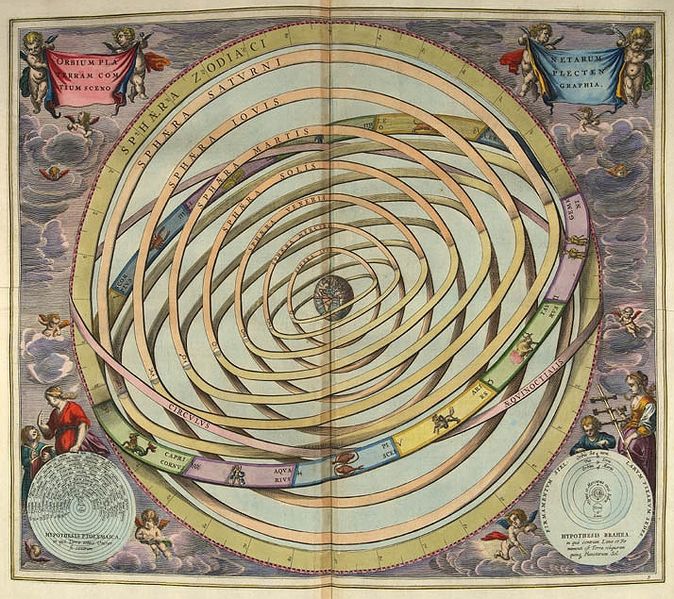 Donkey wrote: "Matt has a post about leaving his crying wife in the hospital after giving birth/having a C-section. Lisa said her husband did something similar (he now can't believe how he could do that, so credit to him and Matt both for having realized the extreme shittiness of that. Grrrr. Honestly, thinking about it just makes me feel some kind of immense primal rage).
"Do you have any idea as to the thought process of a shitty husband (who isn't a Dick who gets off on abusing his wife) who makes that ok in his mind? That after 9 months (usually) of pregnancy and the woman, really, risking her life during childbirth/ C-section often suffering through a lot of pain, and then is also left alone with their newborn, it's ok for him to go to get a good night sleep and leave his crying wife who's begging him to stay alone?
"I can understand that some people wouldn't be hurt by a dish by the sink and all of that (and we've already had the conversation about accepting influence even if you don't understand), and I remember Matt saying it was hard for him to empathize with people's physical discomfort that ha couldn't relate to. I understand that men can't really get how pregnancy/birth feels like. But still, isn't childbirth very much accepted as a VERY Big Deal, a painful and stressful and high risk deal in our society, and that the role of the modern man is to support his wife however she needs? I would think leaving your wife alone after childbirth when she's crying and begging you to stay would be just as obvious a faux pas as cheating (again, for me, I believe I'd rather have the father of my child cheat on me with 10 prostitutes than leave me crying alone in the hospital after having our baby).
"Matt, if you have any more explanations of your thought process you want to share, I would appreciate that too of course. I'm really just trying to understand the (faulty and frankly, like Lisa said, narcissistic) thought process, because I just don't get it."
…
I left my crying wife alone in the hospital like an asshole just hours after she delivered our son via emergency C-section.
It was a long and difficult labor for her. The doctor induced labor 26 hours and 24 minutes prior to the time of delivery, give or take a few minutes or a false memory.
The anxiety, fear, stress and physical discomfort my wife felt after nine months of pregnancy, followed by a long, painful, vulnerably exposed and at times terrifying delivery ending in emergency surgery, is something only a mother could possibly know.
I won't pretend to.
But I can understand today in a way I did not eight years ago, what a betrayal and moment of abandonment that was for my ex-wife. She was in pain, frightened, and needed someone simply to BE PRESENT with her. To feel loved and supported. And she asked me to stay. Begged, even.
And I made a different choice.
After years of reflection and additional wisdom earned only by living longer, I can see and understand how much that moment damaged my relationship in a way I couldn't at the time. I think it's probably the worst thing I've ever done.
Not only did I not recognize that moment for what it was, when my wife would bring it up later as an instance in which I hurt her, I'd actually get mad at her for holding grudges and using the past against me. I'd treat her like she was the problem because she had anger issues she needed to work out. Like there was something wrong with her, because clearly there is nothing wrong with me!
After all, everyone else liked me and thought I was a great guy. She must be wrong since she's the only one saying it!
I didn't do all of those things as part of some meticulously planned and conspiratorial attempt to inflict maximum emotional damage on my newborn son's mother—the woman I vowed to love forever—nor did I defend myself in later disagreements as part of a thoughtful strategy to make her feel shitty, push her away and ultimately destroy my marriage, leaving my little boy with divorced parents and a broken home.
What was the thought process? 
There kind of wasn't one.
I thought my choices were, if not "best," at least reasonable every step of the way, and at any point in which there was disagreement, I believed I was correct, and that she was incorrect.
I Make Mistakes Like Every Known Human, Ever
For 1,500 years, early astronomers used Ptolemy's geocentric model of the solar system to create astronomical charts. "Geocentric" means Earth is the center of the universe, and everything in the night sky is orbiting around it.
Today, we know this isn't true. Nicolaus Copernicus got suspicious and theorized we were actually the ones moving around the sun. Later, Italian genius Galileo Galilei proved it.
But for 1,500 years prior, every educated person in the world believed the sun revolved around Earth. And it wasn't because everyone was a bunch of stupid morons. Given the mathematical parameters and limited technology of that time, you can PROVE Ptolemy's model.
For 1,500 years, every scientist, navigator, educator and thought leader in the world knew how the sun, moon and stars would move in the sky. They could "prove" it convincingly by accurately predicting what would happen next, even though EVERYTHING about their prediction model was based on something completely untrue.
…
(Note: The following is NOT directed at you, Donkey. I genuinely appreciate your question, and it's my pleasure to write more about it, because it's important. I'm simply trying to illustrate my point further.)
You'd just assume your husband or boyfriend cheat on you with 10 prostitutes as opposed to leaving you alone at the hospital after giving birth?
No.
You'd just as soon have that happen.
That doesn't jive with your expectations of a husband and new father?
No.
It doesn't jibe with your expectations.
Because I've had some wonderful editors through the years who have taught me things, I no longer make the common mistake of saying or writing "assume" when I mean "as soon," nor do I make the even more-common mistake of saying or writing "jive" when I really mean "jibe."
I learned the "assume" one in my early twenties when I was the editor of a semi-large university newspaper and working as a summer intern for a daily newspaper. I learned the "jive" one in my late twenties after more than 10 years of being paid to write things.
I didn't use the two phrases incorrectly on purpose. I remember feeling quite a bit of embarrassment when I realized how many times I must have used each phrase incorrectly up to that point, and how some of the people who heard or read that from me knew I was an ignorant dumbass.
Until I was in a very specific, focused moment in which someone with more knowledge and experience than me corrected my mistake and helped me learn from it, I never even had reason to question the legitimacy of my word usage.
I KNEW I was correct. You know? Even though I was actually incorrect?
You Are Biased and Selfish Without Realizing It
That's the first of eight reasons Why You Can't Trust Yourself, according to one of my favorite writers, Mark Manson.
He writes:
"There's a thing in psychology called the Actor-Observer Bias and it basically says that we're all assholes.
"For example, if you're at an intersection and somebody else runs a red light, you will probably think they're a selfish, inconsiderate scumbag putting the rest of the drivers in danger just to shave a couple seconds off their drive.
"On the other hand, if you are the one who runs the red light, you'll come to all sorts of conclusions about how it's an innocent mistake, how the tree was blocking your view, and how running a red light never really hurt anybody.
"Same action, but when someone else does it they're a horrible person; when you do it, it's an honest mistake.
"We all do this. And we especially do it in situations of conflict. When people talk about someone who pissed them off for one reason or another, they invariably describe the other person's actions as senseless, reprehensible, and motivated by a malicious intent to inflict suffering.
"However, when people talk about times when they inflicted harm on someone else, as you might suspect, they can come up with all sorts of reasons about how their actions were reasonable and justified. The way they see it, they had no choice to do what they did. They see the harm experienced by the other person as minor and they think that being blamed for causing it is unjust and unreasonable.
"Both views can't be right. In fact, both views are wrong. Follow-up studies by psychologists found that both perpetrators and the victims distort the facts of a situation to fit their respective narratives.
"Steven Pinker refers to this as the 'Moralization Gap.' It means that whenever a conflict is present, we overestimate our own good intentions and underestimate the intentions of others. This then creates a downward spiral where we believe others deserve more severe punishment and we deserve less severe punishment.
"This is all unconscious, of course. People, while doing this, think they're being completely reasonable and objective. But they're not."
What if We Assumed the Best About One Another?
I don't pose the question as any sort of defense of the behavior I now believe to have been emotionally abusive.
But the validity of the question remains: How much better might our relationships be if, when something happens and we're missing too much information to KNOW why it happened, we tell ourselves the most generous, best-possible story to explain it rather than the most cynical, or worst-possible explanation?
…
One of the most famous and important scenes in the Harry Potter saga takes place near the end of the sixth (second-to-last) book. You either know the story and what I'm talking about, or you should start reading the Harry Potter books right now. Yes, adults. Even you.
Seconds before death, a beloved character faces his killer and says "Please."
It seems like a man begging for his life to be spared. But his life isn't spared. Other characters in the book are horrified, as are the emotionally invested readers.
In the absence of information we later learn, the killing seems like the malicious work of an evil murderer. But once the story is told fully, we realize the killer was actually GOOD, and the dying man's "please" wasn't a mercy plea, but rather a request for his secret ally to kill him in order to protect a confused teenager from becoming a murderer or from suffering punishment for refusing to.
Not unlike the scientific community during the Ptolemaic period of astronomy versus the scientific community today, we believed one thing under one set of facts, and as more information was gathered, we came to believe something else, which turned out to be the truth.
…
I left my wife alone in that hospital because I didn't know better.
It wasn't my fault. It was simply my responsibility.
We don't know what we don't know.
We make choices, learning things along the way. Stuff happens, and we are all constantly interpreting the things happening around us with limited information. Sometimes we're right. Much of the time, we're wrong.
In this case, I was wrong, and am deeply sorry for the damage I caused. There are millions of guys out there doing these exact same things. Hurting their spouses accidentally, even when they are told their actions are hurtful. They STILL don't know. It's the Secret About Men Most Women Don't Know.
But I can't do anything about yesterday. I can only do something about tomorrow.
Life's too short. I want to live it well.
That jibes with who I want to be. Because I'd just as soon be part of the solution.
By actually doing things the right way.
…..
Like this post? Hate it? You can subscribe to this blog by scrolling annoyingly far to the bottom of this page and inserting your email address under "Follow Blog via Email." You can also follow MBTTTR on Twitter and Facebook.