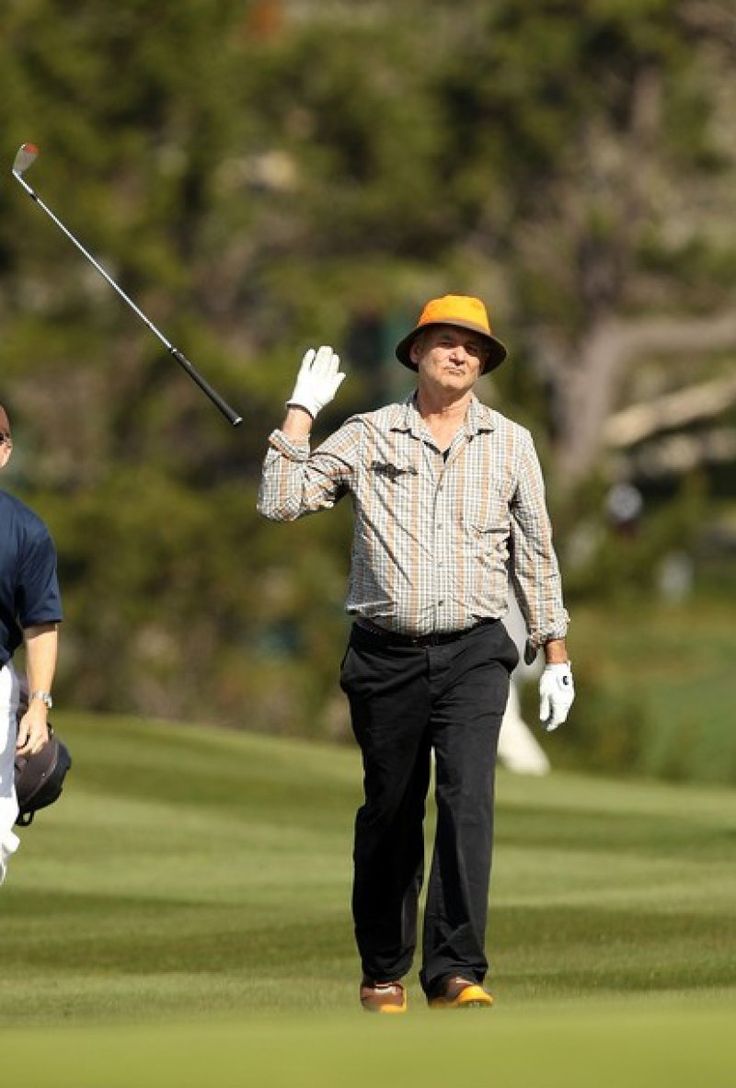 I want to quit my job even though I like many things about it.
It's not just because I find traditionally structured 9-to-5s to be wholly dissatisfying, but because there aren't cool-enough bosses (mine are mostly awesome) nor enough money in the world (I do okay) to buy my unquestioning loyalty.
In military, law enforcement, firefighting ladder companies, mountain climbing teams, space shuttle crews, and other applications, you'll find an established chain of command. Not following—or even questioning—orders can be the difference between life and death. I understand this and have a fundamental respect for leadership structures and believe people in management deserve a modicum of respect by virtue of that chain of command.
The stakes tend to be less in for-profit business. I work for a private company. We sell things no one needs, but many people want. For better or worse, the bottom line is the bottom line, though our corporate culture is particularly people-friendly and community-minded.
By all appearances, inside and out, it's an excellent company that is No. 1 in its market globally, has a reputation for being professional with customers and business partners, and has as many multi-decade employees as I've ever seen. I still want to quit.
I like my bosses and the vast majority of my co-workers. I still want to quit.
I like the actual internet marketing work I do and try to improve my craft every day. But I still want to quit.
And I think maybe there are a bunch of parallels here to how wives and mothers feel about their married lives, sharing homes with their husbands and children, and doing her best to raise good kids in a life where she's being pulled in so many different directions.
I think maybe I feel about my job the way, in the end, my wife felt about me.
On Loyalty and Effort
I didn't just accept this job five years ago because it seemed better than my old job, and come into it with a ho-hum work ethic and mindset.
This job, in many ways, saved my life.
On Jan. 1, 2010, I became another in a long line of laid-off newspaper reporters following the 2008 economic implosion. And because I'm never intentionally masochistic, I chose to move on from my journalism career and find another way to make money. I was jobless for 18 months, freaking out because I had a toddler son at home and a wife who clearly was not digging being married to an unemployable loser. I made money freelance writing, but with child and family healthcare costs, I needed to find something steady with a benefits package.
Eventually, I was hired into one of my company's coolest and fastest-growing departments, and work with a bunch of good, smart people.
I went from total loser, to well-paid guy with a seat at the table for macro-level conversations about business strategy, overnight.
This job gives me the money to pay for my home and Jeep, and the money to support my son.
This job provided something steady during my divorce.
This job introduced me to friends I hope I'll have forever.
This job gave me a real-world laboratory to study marketing and human behavior, and gave me a front-row seat to the constantly changing digital world where it's sometimes hard to keep up.
I am grateful for this job. I LIKE my job.
But I still want to quit.
And if my next career move wasn't going to be me jumping off into entrepreneurial waters, maybe I'd already be gone.
Why?
Because the leadership at my company despite their best intentions are the business-world equivalent of shitty husbands, and no matter how many good things there are to appreciate and admire about them, I have—in metaphorical-relationship terms—transitioned to Apathetic Robot Wife mode, and recently realized: I'm done.
I'm done because I don't care enough anymore. And the leadership at my company, even though they do so many good things for us and create a mostly nice place to work, is the reason why.
Husband: 'Why Are You Doing This To Me?'
"Um. You did this to yourself," she replies.
I was hired by my company to do a job. I write things—website copy, emails, blog posts—designed sometimes to educate and inform existing or potential customers, and sometimes to provide a very specific sales call to action. Buy this awesome thing right now!
They give me money in exchange for these services where I'd like to believe I make them a lot more money than I'm paid.
Like a newlywed bride, I was totally psyched to be here five years ago. I devoted a lot of time and energy to honing my craft, studying its impact, and generating new ideas. I felt emotionally invested in my work, proud of my contribution, and passionately spoke up in meetings about doing things "the right way" as I perceived them. Best practices = Success. I really believe that.
I came in early and stayed late. I poured myself into the work knowing I could make positive contributions, studying results, and always striving for incremental improvement.
…
Because in the digital world we can measure with decent precision the performance of a marketing email send, or blog post, or social media engagement, or web traffic, we don't always have to guess how our customers respond to our work.
We often can see that doing X generates good results and more sales, and that doing Y does not.
My switch flipped to No-More-Fucks-Left-To-Give mode when my bosses made crappy decisions that costs us money for political and ego reasons, despite evidence supporting our protests.
Then we tried one more time and it happened again.
Surely, we'll go back to doing the right thing with this overwhelming evidence we're sabotaging our efforts, I thought.
And then it didn't. And that's when I felt a part of me shut off.
Okay, dicks. Have it your way.
…
One of my jobs is to write emails. Some people further up the corporate food chain probably don't think it's super-important. Kind of like how some husband feels about his wife's efforts to keep the kitchen clean.
Our company makes a lot of money, so as a percentage, any individual email I write—some of which generate more in 48 hours than my annual salary—still might not register much with upper management.
Nonetheless, what I love about email marketing is that I can measure my impact on the company. If I write a subject line that gets 18 percent of people to open it and 2 percent of people to click to our website, that's worth a certain amount of money. If I write a better subject line and copy, I might move 23 percent to open that email and 4 percent to click through. Over time, those incremental improvements are what I live for, professionally. I fight for those inches. If my effort and creativity improves those numbers just a point or two every large-scale email, over the course of a year, it means we sold a lot more stuff, and we make a lot more money, and I feel good when that happens.
I care. Not because they'll give me a big raise if I do this. (They won't.) Not because I'll receive recognition or pats on the back outside of my annual review. (I will not.)
It's because I take pride in my work, and I want to do it well. It's because I'm part of something, and am invested in our success. It's because I feel loyal, and it is my pleasure to make meaningful contributions.
I can live with the fact that no matter how hard I work, I'll get little more than cost-of-living raises.
I can live with the fact that no matter how little someone else works, they will too.
I can live with the fact that I have to wear crappy business casual clothes that are neither casual nor particularly nice or professional like a good little cubicle soldier.
I can live with the fact that even though I can do my job from any internet-connected computer in the world, I'm not allowed to work elsewhere.
But I can't live with the people I'm supposed to respect being given evidence their decisions cost us money and sabotage our work, and then watch them choose to stay the course.
They're Not Doing It Purposefully
Making us feel shitty about our jobs, I mean. They're not. They don't know they're doing it.
They're good people. I'm sure if they REALLY UNDERSTOOD how their decisions affected the rest of us on a psychological and emotional level, they'd maybe do things differently.
But they don't get it. They expect us to work just as hard on the next project even though we know it can't perform as well as it should. They expect me to care like I always have. They probably think because I no longer argue as passionately as I once did that I'm totally satisfied with things here.
Then, it hit me: My bosses are husbands who leave dishes by the sink.
And some of my co-workers and I are the wives who finally have had enough. I can't keep giving THIS much of a shit for something that doesn't reward the effort.
Maybe this isn't what's happening. Maybe they're NOT stubbornly clinging to their I'm-The-Boss egos. Maybe they really believe they're doing the right thing, and maybe they're totally oblivious about how that impacts our job satisfaction, work performance, and office culture.
But if sure-as-shit FEELS like they're intentionally doing things that undermine our efforts.
I could take it the first time. It didn't faze me.
I could take it the first hundred times. There's so much good here to be grateful for.
I could take it the first thousand times, even as frustration mounted.
But somewhere along the way, one of my bosses left one too many "dishes" by the sink.
And now things will never be the same.
I'll write their things because they give me money to do so. But I used to write things with an attitude of wanting to give more than I take. That's gone now, and I wish it wasn't.
…
I want to believe in unconditional love in marriage, but I now understand there will always be some conditions.
If you wake up every morning, and your partner says to you "Hey! You're a stupid, ugly asshole!," and then punches you in the face, there are a finite number of times you'll stand there taking the verbal and physical punch.
Sometimes, love dies.
I'm not sad about my job. I'm maybe a tiny bit angry. Mostly, I'm apathetic.
And no matter how comfortable I am, or how many fond memories I have, or how much I like and appreciate my job and wish things were different, I'm done now.
I don't know whether I'll leave in three or six months, or in one or two years. But I am leaving.
In my heart and mind, I'm already gone.
And no, the irony isn't lost on me.