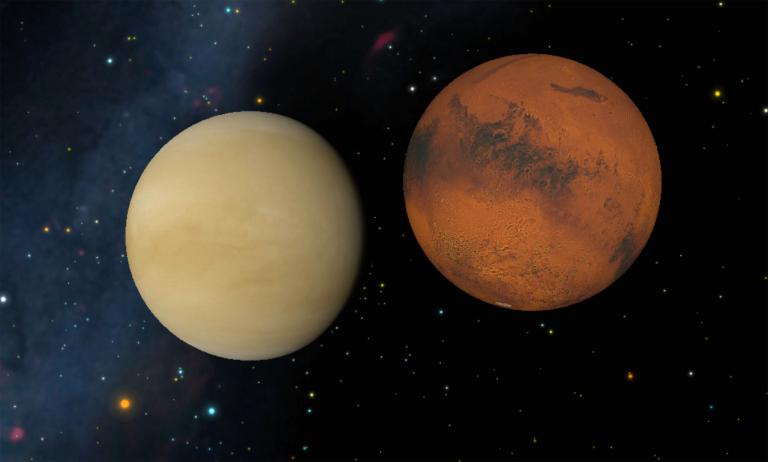 I can see both sides now in a way I never could before.
I wish I could explain how, because that might be helpful information. I don't think it's more complicated than me wanting to figure out why my marriage fell apart and how, even though I knew things between my wife and I weren't perfect, I ignorantly floated through life unaware of just how upset she really was.
It's not like she didn't tell me. She told me. Using English and everything.
But then one day at dinner she said, "I don't know if I still love you, and I don't know if I want to be married to you anymore."
I'm pretty smart, but I still can't figure out how I could have so poorly misjudged my wife's feelings and the viability of our relationship.
Let's recap for anyone just joining the party:
My wife and I were two pretty nice, pretty friendly, pretty smart, pretty fun people, who, several times openly talked about how important it was for us to make sure we did what was necessary to stay married and love one another forever. Staying married, philosophically, was a major priority for both of us.
We had a son together. A beautiful one.
We had great friends, good times, were physically compatible, and I can't speak for her, but seemed sufficiently physically attracted to one another.
We both graduated from college, were competent professionals with upward career and financial mobility, lived in a nice, safe, clean home, and despite not being wealthy in 1% terms or even in upper-middle-class terms, we made well over twice the median household income in our seemingly average but pleasant suburban town.
We were a typical married couple. No major divorce red flags or obvious dysfunction to speak of.
Two typical people who met as college freshmen, started dating four years later, got engaged two years after that, were married the following summer, and had a baby as 29-year-olds.
It's hard for me to know what "typical" looks like. Maybe everyone thinks their experience is typical because they don't know any different.
But it seems to me, trying to see it through the most objective lenses I own, that my marriage was—at least in terms of my generation—a very average, very typical marriage.
That's why this is such a scary thing.
This divorce epidemic affects not just the "obvious" couples comprised of people with poor educations, abusive upbringings, criminal histories or violent tendencies, but EVERYONE. The marriages we might expect to make it seem to fail at the same rate as any others.
I'm a pretty nice guy and decent human being. My ex-wife would corroborate that.
I'm reasonably intelligent. I WANTED to stay married. And I really did love my wife.
And she didn't keep her frustrations a secret. She looked me in the eye, and she spoke words to me I could comprehend linguistically, but apparently not their meaning. I can't honestly say whether I didn't understand her, or whether I didn't believe her.
I did what most husbands do. Tune out, or dismiss things our wives say, perhaps because we're angry with them for complaining about us, and we decide to care more about how angry we are than whatever they're saying.
Maybe it's as simple as us caring about our feelings much more than we do about our wives' feelings. I don't think I know why this happens. But I think I know that it DOES happen.
I think I know that it happens over and over again, and as it's happening, husbands, and maybe their sad and angry wives too, don't realize that each of these little moments are the things that will end their marriage.
I think if everyone was aware of this, we'd all speak and behave much differently and divorce infinitely less often.
It Looks Kind of Like This
Even though I avoid reading comments on things I write for other publications, I read through a thread underneath the HuffPost version of "She Feels Like Your Mom and Doesn't Want to Bang You" which has been making the rounds on the internet this past week.
The premise of the post is that women, especially mothers, in 2016 have incredibly demanding lives, and when men obliviously add to those demands instead of alleviate some of them, their romantic partners frequently lose sexual interest because it feels more like a parent-child relationship instead of the partnership she craves.
Predictably, many women say: "Yep! This is so true!" And many men say: "It goes both ways!!! Wives need to respect OUR feelings too! Withholding sex as a weapon is every bit as bad as a husband not knowing how to help around the house!"
After a few wives responded to the post saying it accurately summed up their experiences, some men jumped in and effectively simulated a common marriage or dating disagreement. Here are the highlights:
Wife #1 – I love my husband and we are celebrating 15 years of marriage next week. But I am thankful for this article (and the previous one!). It isnt about housework. It is about sometimes NOT looking at your wife and saying "what do you want me to do?" It is about seeing _______ needs to be done and doing it. It is about looking at the damn master calendar ON THE PANTRY DOOR and noticing that everything in the family's life is there and still saying "I didn't know what the plans were" and instead saying "how about I take junior to soccer?" No one is perfect and marriage is hard. But the last thing a woman wants to do after taking care of everything all day long and finally getting a break at 9pm is to have sex with you. She wants to be left alone and not have to make any decisions, take care of anyone or even, sometimes, have to talk to anyone. So thank you for writing about this topic.
Wife #2 – Thank you!
Wife #3 – A-freakin'-men!
Wife #4 – "But the last thing a woman wants to do after taking care of everything all day long and finally getting a break at 9pm is to have sex with you."
Yet men are still so surprised and offended when we're not in the mood.
Guy #1 – Door swings both ways, ladies. With all respect, the housework, kids, etc… should be shared chores. If your guy is not helping out, he's lazy and sucks, but you need to tell him that, not use sex as a weapon or hold it hostage. Sex should be totally separate from the daily goings on. This is a major failure point for a lot of couples. Once the sex is gone, the relationship withers. Don't throw the relationship away because you don't think your guy is helping out enough…just TELL HIM. Guys are cavemen, we need to be told sometimes. Don't take away the sex. It's the glue in the relationship. It's like taking food away from the dog for peeing on the carpet. Don't starve the dog, teach it how to pee in the yard. Two separate things. Sort 'em out properly.
Wife #5 – It's not a punishment. They are two separate things. That's what you're not getting. As a separate thing, sex is another thing on the list of stuff to do. Sex is a lot of work for a woman. She has to shave a bunch of things, maybe put on something nice, make sure she has protection in place, and even if she's not in the mood, she knows if she doesn't put out her guy will act increasingly sullen and resentful. That sort of thing turns sex into another chore, another thing on the to-do list. If it happened only when she wanted it to and she didn't face repercussions for failing to perform, it would be different.
Consider also the many other leisure activities she doesn't have time for, none of which are ever "allowed" to rank higher than sex. Sex isn't making time for herself, but making time for someone else.
The worst part is that she probably already feels guilty because society has conditioned that response, so anything from the other party that would increase the guilt is piling on.
Guy #2 – That is PRECISELY why I am (and will stay) single. If you think sex is only for the guy, your relationship failed before launch. My marriage failed (18 YEARS together) and we were in complete role reversal…you just took the 'revelation' of this article and 'weaponized' it…exactly what my wife did. You blame shift, everyone loses. Let me clarify that for you…sex is for you BOTH. If you want to see it as a chore, you are now nothing more than an overpaid whore (yes, I went there. I once figured out what my marriage and divorce cost me vs the amount of time I approximately had sex…I could have visited a Vegas brothel 3x a week and STILL had had a fully funded retirement). THIS is precisely why relationships fail…blame shift.
Wife #1 – What is not surprising is that it is, again, our fault for not asking for help. The theme I see over and over is that men feel they have little to no responsibility in the problem because women "don't ask for what we need" and also feel like women use sex as a punishment against them. As though women are that petty.
But therein lies the problem.
This article isn't really about chores. Or sex. It is about the fact that women want a partnership in life. They want a partner in the care-giving aspect of daily life. Because they don't always have one, they truly feel as though they have another child to take care of and not a husband and life partner.
We're not withholding sex as a tool. We are honestly tired and don't want to take care of one more person, even if that means not having sex with you. We don't want to make a decision right now. We want to have 1 hour of quiet time, of not having to take care of everyone or make every single decision.
The point is if men did chip in more, we wouldn't NEED this hour of solitude so often and we would be more open to having sex on a regular basis.
Guy #1 – It's too bad that some women feel sex is just another chore instead one one of the most important connection points in a relationship.
With that mindset, I would hope those women are ok with their partners finding someone else to handle the "chores" that they don't want to have to do. Are any of you ladies ok with your man having an outside affair if need be? If you were to say yes, I would see that as open minded and rational. If no, where is the "give" or compromise?
Wife #1 – You are SO RIGHT! We should expect our husbands to have affairs and be totally OK lest WE be accused of not compromising.
And that folks is why the divorce rate is near 50%.
I am so glad that the author of this article, at least, has recognized what the problem is in many marriages. Too bad his attempt to share that knowledge has fallen on deaf ears.
Guy #1 – I think the message has been delivered to listening ears, but double standards don't work for anyone. Take care of your mate or someone else will. Goes both ways.
Some women aren't getting their needs met with the housework and some men aren't getting their needs met in the bedroom. Ask any guy to chip in more on the housework so that there is more time left for bedroom activities and 99.9% of the guys will jump at the opportunity.
It would be interesting to see the complaint from another angle if the men withheld something that the women needed on a regular basis… money, time, food, shelter, security?
Wife #6 – (Addressing Guys #1 & 2) It's not about holding sex hostage or using it as a weapon, it's about not being in the mood or in a state to engage with the other person on that level.
Sex is absolutely about both people, but when one of them is tired or stressed and not in the mood, it's an issue. And if that stems from an unbalanced workload, that issue needs to be addressed outside of sex so that things can be brought into balance, which will usually return the sex life to a balanced and wonderful thing.
When a guy isn't in the mood there is usually something at about hip level that indicates lack of interest to all parties involved. It's a physical sign that things aren't happening. Women don't have that visible signal but we do have physical reactions that you may or may not be aware of. When we're exhausted or stressed in ways that keep us from feeling amorous there are issues with lubrication and muscle tightness. Sex in this state runs the range from uncomfortable to outright painful. Painful sex of this kind is not a pleasant experience and is indeed a chore when it shouldn't be.
When a person, man or woman, is relaxed and happy and satisfied in other areas of their life they usually are in the sexual arena as well. When they aren't… sex suffers.
Guy #1 – That, I get. Thanks for the well-articulated explanation.
I think we're intermingling a few different but related topics here. Nice to hear the female perspective but also troubling as all of this is supposed to be fun, relaxing and relationship building instead of a chore or pain in the ______ (pick your body part.)
Thanks for the banter. I literally have a day's worth of chores, laundry, housework, care-giving and car maintenance to do. Over and out!
Wife #7 – (Responding to earlier Guy comments) If a man is demanding, demeaning, does not show any appreciation for his wife, expects to be waited on like a child, and **becomes sullen or angry when denied sex**. SEX BECOMES A CHORE for the woman. It becomes a necessary thing to check off the list to keep peace in the house. Because, if a woman is married to a man that behaves in this way it is difficult to feel any attraction toward him. But the show must go on or there will be an even worse tempered spoiled belligerent brute to deal with.
No woman wants to be married to a 6 year old.
…
Guys, it doesn't matter what you believe is right and wrong. It doesn't matter how fair or unfair you think it is. It doesn't matter how much you disagree with her. If you are interested in staying married, you MUST understand this, and then do what you must to not be a man-child.
Your exhausted wife doesn't randomly pop lady-boners while she's folding your underwear like you might experience in reverse. She doesn't fantasize about you making it all better with your penis. She fantasizes about a life, or even just a few hours once in a while, where she doesn't have to be in charge of making sure your lives don't spiral into chaos if she doesn't manage it all.
She doesn't want you because of some sexy comment or physical move you make. She wants you because you respect her and demonstrate it.
She doesn't feel safe because you're a tough guy or know how to use a gun. She feels safe because she can count on you to keep the bills paid on time, and the house in order and the kids' schedules intact if some life event prevents her from doing so.
She doesn't feel loved because you say "I love you." She doesn't even feel loved because you ACTUALLY love her.
She feels loved when you show her.
And most of us guys don't know what that looks like. But creating opportunities for your wife to have time for herself to not worry about anything by thoughtfully and effectively completing chores which prevent her from doing so, is a really good place to start.
Give that gift to your wife and children's mother every day, and things will never be the same.
In a very good way.