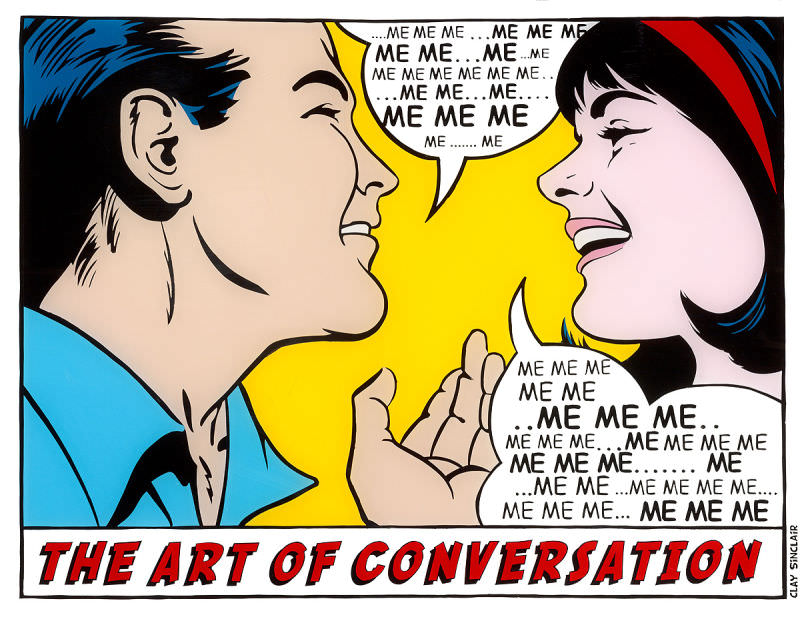 "How do I talk to my husband about this without making him defensive?" is a variation of the question I probably get asked most often in emails and blog comments.
I try really hard to keep my focus on speaking to men, because it feels unfair and out of line for me to address wives when discussing broken marriages. But this post is for all of the wives on a desperate search for answers.
For reasons I still don't understand, I have managed to write a bunch of things that somehow communicate the feelings of many frustrated wives in bad marriages or those on the brink of divorce.
Many read, then cry, then say "Thank you" because reading their feelings and frustrations spelled out from a guy willing to accept responsibility for his divorce sometimes validates their pain and sadness in a way they desperately crave from their own husbands. In a way my wife probably craved from me, but never received.
I've been repeating and rehashing a lot of the same turf lately. I know this, and I'm sorry.
Just a few weeks ago, I attempted to address this frequently asked question in a post titled How to Avoid Spit in Your Food and Get Your Spouse to Work on Your Marriage, where the crux of the message was encouraging people to be kind even when they don't feel like it. Tone of voice and word choice has a major effect on how the person we're speaking to reacts to us, or whether they "hear" us at all.
This is something that's super-easy to talk and write about, and incredibly hard to execute in a live-fire exercise when feeling ragey and nuclear.
But since strong, healthy marriages are way more important than trying to out-anger our spouses, intentional kindness is always a pretty great place to start—even if it's forced as a means to an end.
You want to be heard. Being kind will help.
But I think I found something that will help even more.
…
I was scrolling through my Twitter feed when I saw this impossible-to-not-click headline from Brain Pickings' Maria Popova:
How to criticize with kindness – Daniel Dennett on the four steps to arguing intelligently https://t.co/tuOShB7R5j pic.twitter.com/BC9k7iCR3h

— Maria Popova (@brainpicker) March 3, 2016
Hey, Frustrated Wives! THIS is How You Get Through to Him
Popova's nearly two-year-old post, perhaps divinely gifted to me like a walk-on-water miracle (I spend very little time perusing my Twitter feed, or any other social media), delivers the goods with brief and substantive clarity. She nails it in the very first sentence:
"In disputes upon moral or scientific points," Arthur Martine counseled in his magnificent 1866 guide to the art of conversation, "let your aim be to come at truth, not to conquer your opponent. So you never shall be at a loss in losing the argument, and gaining a new discovery."
In other words, if you want to argue or criticize effectively, your goal can't be to WIN. The goal must be to ARRIVE AT TRUTH.
The goal can't be to win an argument in which you might not actually be correct, or in which there is no obvious right or wrong answer (Example: Watching a football game is more fun than watching a reality show on TLC). The goal, when offering criticism to someone else should aim "…not to be right at all costs but to understand and advance the collective understanding."
…
So if you're married to a shitty husband hell-bent on leaving dishes by the sink and accusing you of being irrational when you suggest such a "petty" thing is somehow worth fighting about, this is how you get your husband to listen to you, read things you wish he would read to better understand you, and transform—overnight—the way you communicate and connect for the rest of your relationship which is hopefully forever.
From philosopher and social psychologist Daniel Dennett's Intuition Pumps and Other Tools for Thinking via Brain Pickings:
How to Compose a Successful Critical Commentary
1. You should attempt to re-express your target's position so clearly, vividly, and fairly that your target says, "Thanks, I wish I'd thought of putting it that way."
2. You should list any points of agreement (especially if they are not matters of general or widespread agreement).
3. You should mention anything you have learned from your target.
4. Only then are you permitted to say so much as a word of rebuttal or criticism.
He leaves his dishes by the sink. He doesn't actively listen when you speak to him. He appears to value his personal interests more than you and your family.
And now you want to communicate that in a way he will understand, but every time you try, you guys end up having the same old fight you always have.
You keep saying the same things in the same way, and his reaction and the results are always the same. Your husband will likely have to look in the mirror and ask himself some really hard and uncomfortable questions for your marriage to last. If he's honest with himself, some of the answers will make him squirm. He will have to meet you halfway, and possibly come even further if your marriage is to arrive at Ever After.
But maybe right now you're looking for a way to affect change. To be active in healing old wounds.
You asked, and I didn't really know what to say.
Then Life delivered.
And now you have a tangible way to get through to him. Maybe this is something that can truly help your marriage if you're willing to swallow the pride necessary to cooperatively seek truth more than victory.
To borrow an oft-used phrase in my posts to substandard husbands: Maybe you could start right now.