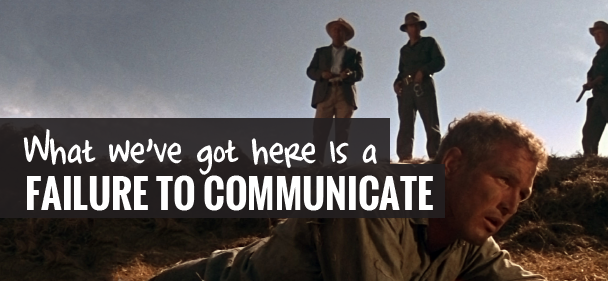 "The more you suffer, the more it shows you really care. Right? Yeah!" — The Offspring
…
Some people think I have low self-esteem and am too hard on myself.
"Chin up, Matt. I know way bigger losers than you!"
"Don't be so hard on yourself, man!"
"You're a really swell guy, and a girl will probably kiss you on the mouth again someday if you just hang in there long enough!"
I made up two of those.
Sometimes I write stuff, and I feel pretty normal or even possibly good while doing so, and then out of nowhere, I'll get one of these comments.
"Take it easy, Matt! Don't do anything crazy!"
"We're all here for you, buddy. Keep on truckin'!"
"If I could have one superpower right now, it would be the ability to crawl through this camera and give you a big hug."
I also made up two of those and plagiarized the third.
It dawned on me yesterday when someone who likely has my best interests at heart told me in a comment that I frustrate her with my crappy self-esteem (but acknowledged she doesn't always know how to interpret my tone.) That, combined with hundreds of "Keep your head up, pal!" comments over the past however many months, has led me to the following conclusion: I'm a shitty hack writer with a glaring inability to effectively convey tone of voice, and I should quit forever since I suck so much at life.
Every person who knows me even a little bit can "hear" my tone of voice in that last sentence. And they know how I mean it.
Exaggeration, hyperbole and metaphor are my tools, and self-deprecation is my trade. Sometimes, I'm even sarcastic and kind of a dick. I'm sorry if that annoys you. Maybe eating some sweaty bologna will make you feel better.
'Then I wonder why she sleeps with my friends'
That's my favorite line from the classic "Self Esteem" by The Offspring, and has nothing to do with this post, except that it's about self-esteem, and I've been playing the song on repeat while I write this because it seemed like the right thing to do.
…
Two and a half years ago when I started this thing, I was a complete freaking mess. I can only assume all my writing "sounded" like it too.
Two and a half years ago, I probably had low self-esteem.
We're all slaves to our own worldview and experiences. I'm a small-town Ohio kid known for being polite, gregarious and social. I have a naturally optimistic and positive disposition. For about 30 years, mostly nothing bad happened to me, except my parents divorced when I was 4, but that's young enough where whatever happens to you just feels normal.
Small, safe town. Great family. Lots of friends. Seemingly well-liked, accepted and popular. Girls always liked me. Despite the absence of anything resembling economic prosperity, it was pretty damn charmed, but when it's all you've known, it's just NORMAL, and you take it for granted.
Then, at the age of 30, a bunch of bad shit happened, including a job loss and family deaths, and it all culminated in divorce.
I know that I'm nice and that there are infinitely shittier partner options out there.
I know that I'm, while occasionally unreliable in an immature/ADHD kind-of way, totally reliable in a You-Can-Count-On-Me-To-Not-Abandon-You way.
I know that I have above-average intelligence, depth and ambition. I am good-natured, have good tastes, am attractive enough that people have wanted to mate with me from puberty onward, and am reasonably funny.
Most importantly, I know, in the deepest recesses of my core and soul that I actively work at being a good guy. I totally mess up, sometimes. But, man, I care, and not everyone does.
Put all that in a blender and top it with a 12-year relationship and a beautiful son and awesome friends and large, wonderful extended families.
Seems like a lot to toss out.
But she walked away, choosing something and someone else.
And then, for the first time, I knew how brokenness and rejection felt. And maybe if my entire life had been difficult and shitty prior to that, divorce would have been no big deal. Just another whatever thing! But it wasn't. It was soul- and life-wrecking, and I started writing about it here as a means of dealing with it, and then accidentally morphed into a quasi-self-help/advice guy because people kept asking stuff.
'Well, I guess, I should stick up for myself'
I'm just an average guy.
A statistic.
A middle-income, divorced, single father with a mortgage and car payment.
So, even though I think I've got some shit figured out now regarding our romantic partnerships—one of the most critical and important facets of our human experience—I'm not going to ever try to seem like more than I am.
I am VERY TYPICAL, and screwed up my marriage VERY TYPICALLY, and now VERY TYPICAL other people (about 80 percent of everyone) might be able to benefit in some small way from me writing about it, because all of them are either doing all the same dumb stuff I did, or are being victimized by it.
I'm pretty average, and in this instance that's a really good thing, because a lot of people can identify with it, and some of this stuff's important.
I'm not a scholar, nor a genius, and I have ZERO experience in a committed relationship attempting to practice all of these ideas I believe can and will save, or enhance, marriages (or committed partnerships of any kind).
Just maybe, another average person can get something positive out of my average-guy writing in a way they can't or won't from PhDs and therapists. I don't know for sure. And don't pretend to.
…
But you can know this: I have reasonably high self-esteem.
I'm not always as brave as I should be.
I feel insecure sometimes, because I worry too much about what people think of me.
I put a little bit too much stock in everyone liking me, when I'm smart enough to understand one out of three people probably never will.
When you read or hear me call someone a "dirty pirate hooker," or say something like "because I'm a stupid, moron asshole who makes bad decisions," I want you to assume I'm goofing off and not take me seriously.
Please assume I'm happy and like myself and want other people to feel the same.
I may be dumb.
But I'm not a dweeb.
I'm just a sucker with no self-esteem. (Only not really.)