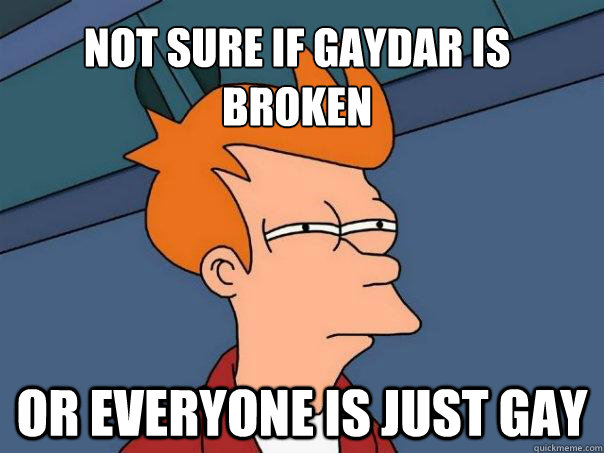 I thought Dave wanted to be my friend.
Fine by me. I'm friendly and stuff, and pretty much everyone I know locally already had plans or couldn't come out. Dave, sitting at the bar to my left, introduced me to Leslie, a woman 25 years my senior, sitting to my right. Dave and Leslie are both 60-ish and know each other.
Leslie's a widow and she owns the bar across the street from the one where we were sitting.
We had lively conversations about local economic development projects and future plans and how those were impacting residents and local business owners.
We had lively conversations with others nearby. A pretty blonde who thought a little too highly of herself named Marisa suggested Dave should date her mom. A pretty brunette named Becca tends bar at another nearby place and she remembered my name but I didn't remember hers.
Dave asked questions about what I did professionally. I work in the corporate office of a large company just outside of town. And me and two partners have a start-up agency that's finally getting a little traction.
I handed over a card.
He asked whether I'd be interested in attending Chamber of Commerce networking events.
Sure, I said.
He said he'd be in touch about it.
Cool, I said.
We moved across the street to Leslie's bar. More drinks. More fun. More laughs.
Everything seemed normal.
My house is pretty close, and I got home around 1 a.m. For venturing out alone on a Friday, which I rarely do, I'd had fun.
…
Dave sent me a text the following week asking whether I wanted to go to a business-networking event downtown.
I didn't have plans. My son was at his mom's. I like talking about my new business and passing out cards. And I like beer. Of course I wanted to go.
There's a scenic riverfront pedestrian walkway where I live closed to traffic, and I met Dave at one of the local businesses there which was hosting the Chamber event. I had a few beers. Met economic development officials. Met business owners. Talked, as people do, about how our businesses might be able to help each other.
Yet another local bar/restaurant—the one where Becca, the pretty brunette works—was celebrating its two-year anniversary with outdoor live music, and food and drink specials. It was just a short two-minute walk away.
Do I want to go?, Dave asked, because some of his friends were down there.
Of course I do. The alternative is going home to hang out alone. I always choose fun and people over that.
Pints of beer kept flowing. I met two very nice elderly married couples who have been friends with Dave for as long as I've been alive. One was celebrating their 46th wedding anniversary. We had alcohol-infused conversations about marriage, and everyone got to hear the Cliff's Notes version of what I've come to believe about why my marriage failed, and why I think many marriages fail.
The patio environment was festive. The live music was excellent. The laughs were plenty. The drinks were delicious.
The two couples took off around 9 p.m. and I agreed to have one more drink inside the bar with Dave before going home because I had housework to do.
I chatted with a pretty 48-year-old named Renee who looked much younger than she was, but is nonetheless a little too old for me.
When my glass was empty, it was time to go. I shook hands with Dave, thanked him for inviting me to the Chamber event and introducing me to his friends, and said I'd see him next time.
Sending Mixed Signals
I didn't know it at the time, but sending the text was a mistake.
I finished my work, and it was just before 10, and being at the bar with people was so much more fun than being home alone.
"Yo. Are you still at the bar?" I texted to Dave.
"Yes," he wrote back.
"Cool. I'm coming back. My chores didn't take as long as I thought. Bars are more fun than my empty house. Be back in 10 minutes or so. That woman I was talking to. Her name is Renee. You should go talk to her and her friend."
…
I got back to the bar when I said I would. The ladies had left. Dave and I had another drink while he gauged my interest in the Thursday Night Football game on TV. Denver was playing Kansas City.
I told him I'm a pretty big football fan, but that it doesn't rule my life as much as it did 10 years ago. That marriage and having a son had changed my priorities, particularly after my individual interests started negatively affecting my marriage.
He asked whether I'd like to go check out another bar. One I said I'd never been to even though I'd lived in town close to 10 years.
Sure. I like new places.
It was an old townie bar with an old townie bartender named Lester.
But the beer was cheap, the football game was on, and the Thursday night regulars were friendly.
…
It was about 11:30 p.m. the first time it happened.
Everyone was laughing and having a good time, and after I made a joke that earned a few laughs, Dave, sitting to my left, took his index finger and forcefully drug it down the length of my forearm. Like, from my elbow to my wrist.
I didn't react, because funny things happen when people are drinking and I generally try to be cool.
But then, a few minutes later, Dave did it again.
He took his index finger, and drug it down my arm in a way that couldn't be mistaken for anything other than: "Surprise! I'm gay and trying to fuck you!"
Dave's a nice guy. I like him. Being a dick didn't feel like the right play. I calmly looked him in the eye with a look on my face that I thought clearly conveyed straightness, and said: "C'mon now, Dave."
Not Come on, please do that again, big boy. More like Come the fuck on, dude. What have I done—EVER—to suggest that I'm either, A. gay, or B. want to have gay sex with you right now?
It was officially awkward. I sat there having a HOLY SHIT, I've been sitting with Keyser Soze this entire time moment, replaying the evening's events in my head and realizing that Dave's friends, the people he knew here in the townie bar, and Dave himself, probably thought we were on a date.
And that by texting him after I'd gotten home and coming back to hang out probably sent the most mixed of mixed signals, ever.
This isn't the first time a gay man tried to sleep with me. But it was the first time I was completely blown away by how poorly I'd misjudged the situation.
I pride myself on my awareness and powers of observation. On my ability to communicate. And I feel strongly that my conversations about marriage, combined with my totally observable talks with the self-absorbed blonde, the name-remembering-savant bartender, and the eye-fucking 48-year-old conveyed an adequate amount of heterosexuality.
But, no.
Gay Dave was having none of it.
He did the weird finger rub down my arm a third time, and added his right shoe on top of my left shoe, and sort of pressing down and moving it back and forth as if I hadn't already gotten the message.
I gave him another "Dave," with a cut-that-shit-out-right-now,-please look.
I pointed to the clock: 11:53, and told him and townie bartender Lester it was time for me to go. I signed the bar tab. Thanked Dave again for the invitation, and went home, trying to figure out what I'd said or done over the course of two pretty long hangouts to give him the impression I was available for, or interested in, man love.
The following afternoon, he sent me a text apologizing for keeping me out late and being a negative influence on me, but not for the bizarre and unwelcome arm strokes and footsie maneuvers.
I didn't know what to write back, so I never did.
And neither did he.
Seriously, I just thought Dave wanted to be my friend.