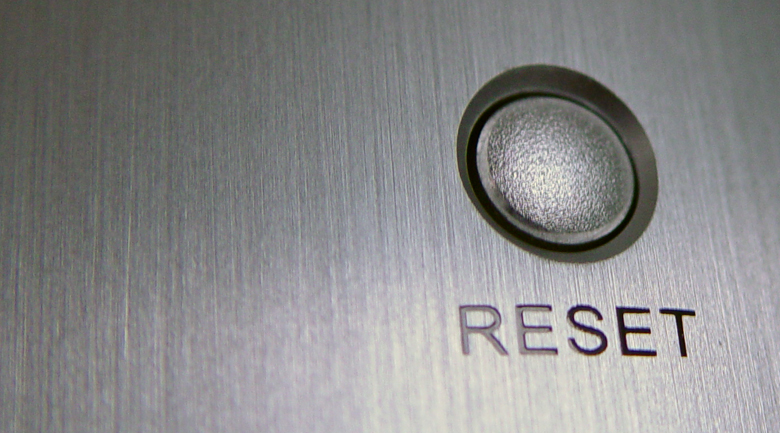 I try to explain how it works in my head but most people don't or can't understand.
It's probably really hard for a working mother to empathize. After all, she's a superhero. Raising children. Managing calendars and balancing them against the scheduling needs and wants of the family. She is often working harder around the house than the rest of us, doing the things I spent the first 34 years of my life taking for granted. Keeping bathroom mirrors and porcelain shiny and spotless. Keeping floors swept and vacuumed. Keeping caught up on laundry. Keeping countertops and home offices uncluttered. Keeping the pantry and refrigerator appropriately stocked. They do all that AFTER working 40- to 50-hour weeks.
I sometimes come off undisciplined. Forgetful. Irresponsible. Unreliable.
I'm not proud of it. I'm even a little ashamed. Unless other people are relying on me, I am unlikely to meet a self-imposed deadline. Unless someone (probably a girl) is going to come over and pass judgment on the way I keep my home, I am unlikely to keep it as clean and organized as I'd prefer.
To be sure, I DO like the feeling of a clean and orderly home. I DO like the feeling of accomplishment following completion of a job well done.
But if there are competing interests? Even ones that matter less? I have an amazing capacity for procrastination. And despite my self-awareness, I've never found a way to overcome it.
I was diagnosed with ADHD. If I'm remembering the data correctly, about 5% of people's brains work like mine. It has its advantages. It does. But the effective management of too many things suffers when I don't have help.
My young son keeps me busy, even though I only have him at home half the time.
Me and two partners launched our start-up company in recent months. We even have clients now. It means that all of the extra professional work I do, errands I run, and housework I (sometimes) complete, is squeezed into nights when my son is with his mom. I try to stay socially active, too, because it's really important. But that's usually the first to suffer when life beckons.
I spend 40-plus hours per week at my full-time office job.
I'm trying (somewhat poorly) to write a book.
I'm trying to maintain good exercise and eating habits.
And I'm trying to keep this blog active, and God-willing, interesting to a few people.
Because I'm me, EVERYTHING suffers when the task list gets long. I do good work when I channel all of my focus and energy into one thing. I can do that, one project at a time.
But I'm kind of a disaster when life demands more than one thing from me at once. And in the real world, being an adult—especially a parent—requires that I be on top of more than just one thing at any given time.
In addition to the emotional, spiritual and physical (giggity) balance having a partner provides, I've really learned the value of having someone who helps and supports you each day (and whose mere existence motivates me to provide return help and support).
I was an emotional disaster in the aftermath of my marital separation and divorce two years ago. And that—BY FAR—is the worst part of divorce. Feeling dead inside.
But once you get back on your feet and find the internal balance, peace, confidence, hopefulness that had been missing, what you're left with is this realization about—for lack of a better phrase—the logistics of being an adult. Especially one with parental and professional responsibilities.
Two years later, that's the hardest part now. No question. If I could fire myself as manager of my life, I totally would.
…
I've been feeling—I don't know—overwhelmed?—for a while now.
I'm doing a bad job staying in touch with people. My kitchen counter is an emergency of the cluttered variety. I have a bunch of projects that need finished for our growing small business. The book isn't progressing as I'd like. My email inbox is piling up. And I have to leave town this weekend.
Again, to virtually any mom, or probably any woman (okay, or responsible guy), I probably sound like a dumb, whiny loser. I don't care. I don't know whether all the chaos I feel is real. It's probably something I just manifest in my head. But my brain can't tell the difference.
…
I'm not saying I won't write. I'm not saying I'm going to intentionally post less often.
I'm just saying, I need to slow down in certain areas so I can put more energy into others, just to make sure I don't totally lose it.
Maybe I'll post again soon. Or maybe I'll post again in three weeks. I don't know.
I just know I need to reset, and I won't know when it has happened until I feel it.
I hope I see you whenever that happens.