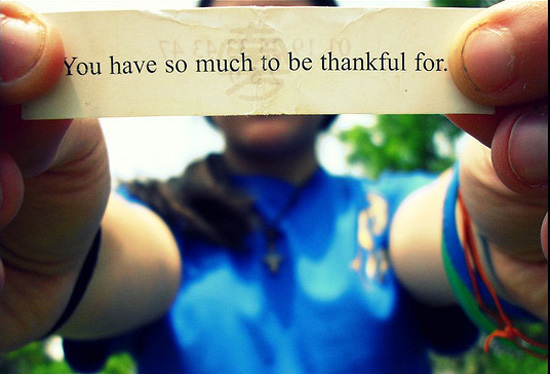 Jamie Varon published a four-minute read that rose to the top story on Medium where I saw it today.
It's rare to strongly agree and strongly disagree with something at the same time, so I was delighted to stumble on a written piece that did exactly that. It made my "Now what the hell am I going to write about today?" process an easy one.
The following is Ms. Varon's post supplemented with my occasional interruptions. As always, I'll totally understand if you don't care.
…
Hey Internet: Stop Trying to Inspire Me (By Jamie Varon/Medium)
I think when people are ultra-positive and have this incomparably sunny disposition toward the world, I get turned off. There's a lot of stuff out there which attempts to make you feel inspired, but ends up leaving you feeling ashamed for being human. It would be easy for me to say:
"Everything happens for a reason!"
"Life is an adventure!"
"Love solves everything!"
"Happiness is a choice!"
These are easy words to say. Easy things to think. Easy, easy, easy. But, their meanings dry up the moment life happens.
…
Interruption #1
I think most reasonable people with basic reading-comprehension skills can understand and appreciate what Jamie is saying here. Anyone who has ever lost a loved one, been divorced or through a bad break-up, lost a job, was abused or neglected or mistreated, struggled with addiction, fought horrible illness, etc. totally gets it.
You feel like you die. Your entire body hurts. You think and feel things you've never thought or felt before. You don't know what to believe anymore. You don't know what's real. Because everything you'd ever believed or "known" about yourself prior to that moment is gone. Lost. To this new, strange version of yourself. Because everything just changed.
I empathize with how Jamie might be feeling. Because when I was sobbing and broken, if someone told me to chin up, I wanted to punch them in their stupid, fucking faces. I get it.
But then she loses me.
Because it's just as easy to say:
"Everything is meaningless."
"Life is boring and painful."
"People are hopeless."
"We have no control over our feelings."
There's a lot of gray area in the arena of human emotion. Can we CONTROL our emotions when we just found out someone we love died? When someone intentionally hurts us in cruel ways?
Not really.
But can we, generally, take responsibility for our thoughts and feelings and work daily to take care of ourselves, to practice gratitude for the many beautiful things in our lives? (Yes, I think EVERYONE, no matter what, can feel legitimate gratitude for their lives, and I'll accept the challenge should anyone disagree).
It all starts with "Thank you!" For food, or health, or shelter, or clothes, or friends, or hugs, or employment, or children, or pets, or opportunity, or this next breath.
If you can't find a reason to say and feel "Thank you!" then forgive my bluntness, but you're doing this whole being-alive thing wrong.
…
Jamie continues…
I have spent far too many nights feeling ashamed that I couldn't be more positive, happier, better, stronger. I'd look at these shiny people plastered with positivity and I'd wonder where I went wrong. Why was I so affected by the world? Why didn't every day feel like an adventure? Don't these people have to pay bills and have uncomfortable conversations and wake up sometimes with a headache and an axe to grind? Why was I seemingly the only one so deeply affected by the human experience?
I don't want to be inspired anymore. Inspiration is cheap. It's easy. It's flowery. It's drenched in promises no one can fulfill.
I want to feel understood. I want to feel heard. I want to feel like my weird and twisty and dark thoughts and fears and feelings are not unique to me. I don't need someone negating my experience in order to provide me with sweet words fluffy as clouds — and just as transparent. I want gritty and real and raw and I'd rather see people fucking up than trying to act as if they never do.
I'm tired of people trying to inspire me to have a better, bigger, happier life. Let me exist. Let me fumble. Let me find the patch of light in the long tunnel of darkness. Let me figure out some shit on my own. I say we need less fake inspiration in this world and more realness. Less doomsday. Less fake happiness. More real shit. Less preaching. More storytelling. Less advice. More community.
I wish people would stop trying to perfect my life. Everybody is selling the magic pill to happiness. Why do I have to be so happy all the time? CAN I LIVE?
…
Interruption #2
It's hard sometimes to look over there at those people and just feel: What the hell is so great about them and so shitty about me that everything about their lives is perfect and everything about mine is so, just, uggggggggggggggghhhhhhhhh?
But we are REALLY BAD guessers, sometimes.
Remember how you felt about Tiger Woods before you found out he slept with every woman you know, or Bill Cosby before—you know—unbelievable, or that person in your personal life who did something so out of line with the story you had always told yourself about them, that everything changed once you learned the truth?
Their lives aren't perfect, either. Those people (the authentic ones!) who want to help others. But they CHOOSE to focus on the good and not the shit. The light. Not the dark.
They ALSO feel shitty and scared and confused. But I admire them for trying to encourage people instead of ignoring them, or worse, playing the victim card and discouraging others along the way.
She said "Everybody is selling the magic pill to happiness." And maybe some people are. But those frauds are easy enough to spot. The people who are closest to figuring it out don't use smoke and mirrors. They don't have to. They've been to the bottom and write authentically and authoritatively about it. They're the ones worth listening to.
Jamie gets so much right, though.
I love this: "I want gritty and real and raw and I'd rather see people fucking up than trying to act as if they never do… More real shit. Less preaching. More storytelling. Less advice. More community."
Even more importantly, she hones in on the most valuable aspect of human connection through the written word (and probably every other type of social interaction):
"I want to feel understood. I want to feel heard. I want to feel like my weird and twisty and dark thoughts and fears and feelings are not unique to me."
Preach on, Jamie. You (yes, you) are not the only one. You are never, ever, ever, EVER the only one.
It's so important for people to realize there are others who think and feel just like them. That they're not freaks. The effect it has on our hearts and minds is extraordinary.
You're not a freak. And it is TOTALLY human and normal to think and feel whatever you think and feel. It's the culmination of every experience you've had right up to this moment. We shouldn't have to apologize for that.
But to deny the power of GROWTH or the ability to positively influence our lives moving forward? To act as if whatever's going to happen is going to happen and there's nothing we can do about it? That we're all just a bunch of hopeless victims of whatever comes next?
That's just someone lying to themselves.
Like that one time they thought Bill Cosby was a great guy and the kind of role model the world needed.
…
Jamie continues…
I want you to know that you don't need to fix yourself if you're not smiling every moment of the day. Sometimes you have very little to be grateful for and that's okay. Sometimes it's hard to muster up the energy to be happy with what you have when you want so much more from the world and yourself. That's okay. It's okay to be angry and to be kind of dark and weird and not a ball of positivity every moment. Sometimes it's okay to be bored and to think that happiness is a bit boring because it kind of is. Sometimes it's fine to be moody and sad and contemplative and to solve problems with a glass of wine or a pizza or some good sex I don't even know but it's okay to just not have it all figured out, to have no answers, to just be like, what is the point of anything.
It's okay to feel like the ground is shaking beneath your feet. It's okay because everything is temporary. You can lose your footing one day and be on top of the world the next. Things can change in a blink. Happiness is as fleeting as anything else. These fake salespeople who act like they have the cure to being human really grind me up. All they serve to do is make you feel ashamed for not having it all figured out. They sell your aspirational experience and bake shame into it.
Just promise me that the last thing you'll do is be ashamed of where you're at in your experience of being a human. Nothing good comes from shame. It's about the lowest vibrational place you could be operating from. Avoid shame and anything or anyone that causes you shame. Get it all the hell out of your energy field. Shame is not going to motivate you. It's going to drain you.
If there's one promise you can make for yourself, let it be this: I will not let myself be ashamed of my unique experience of being human. Forget the positive bullshit: that promise, that mantra, that state of mind is what can really change lives. A person incapable of cowering to shame is a hero — considering all the many reasons our world gives us reasons to be ashamed. To forgo the feeling of shame is an act of radical resistance. Let yourself be. To truly be. What freedom.
…
In Conclusion
I think the world today shames people more than any other time in history. The internet is the world's loudest microphone and we are bombarded with You're not good enough! messages everywhere we turn. We need to work out more, have better sex, eat healthier, make more money, be better parents, go to church more, stop believing in God, being more tolerant, holding onto our values—whatever.
No matter who you are, it's not hard to find something to tell you how much better you could be! And if you order right now, we'll toss in a second one absolutely free!
A person should never feel like there aren't others out there who feel as they do.
A person should never have to look at their social media feeds and feel like everyone's lives are so much better than theirs.
A person should never feel ASHAMED of who they naturally, organically, authentically are.
I co-sign with that and so much of what Jamie wrote in this piece. I think she was doing what so many of us do. Just saying: I hear you! I won't judge you! You're fine just the way you are! You're not alone!
And I applaud it. Enthusiastically.
But there's that other thing, too. The part I strongly disagree with: "Sometimes you have very little to be grateful for and that's okay."
That's NEVER true. Not ever.
Almost every one of us woke up this morning and we could see and hear and had the use of our limbs. People love us. We have food and shelter and electricity and functioning brains and beating hearts and air to breathe.
As my favorite comedian Louis CK once said:
"This is earth, and for trillions of miles in every direction it fucking sucks, so bad, it's so shitty that your eyes bolt out of your head, because it sucks so bad. You get to be on earth and look at shit as long as you're not blind or whatever it is, that you get to be here, you get to eat food. You get to put bacon in your mouth. I mean, when you have bacon in your mouth, it doesn't matter who is president or anything, you just ahh, ahhhhhh."
We are miraculously fortunate to be here. The odds against us even existing are beyond mind-blowing.
The least-fortunate human on earth could spend the rest of their lives writing down reasons to feel grateful and never run out of things.
And every day we feel sad and miserable (that is NOT one of those fresh-wound moments where even the most-stoic person alive feels pain), is a day to seek more things to be thankful for.
Like a treasure hunt.
The treasure hunt to real happiness.