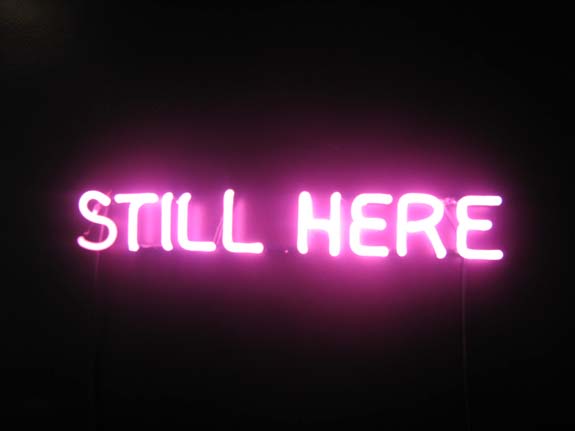 When you first get divorced, everything feels wrong.
Virtually every facet of your life changes overnight and your brain and body aren't equipped to deal with it. So for a long time, you just feel different than you've ever felt before. Maybe some people like it. I think most people hate it.
I hated it.
One of the most-terrified feelings I ever felt was staring at my own reflection in the mirror and legitimately not knowing who I was looking at. I don't mean like amnesia. I knew it was physically me. But I think everyone who knows anything about divorce or serious marriage problems understands that our physical realities mean just a bit less when we're broken on the inside.
I'd just stand there, looking into my own eyes.
Who are you? Where can I find… me?
…
Despite not having very much money growing up (a lot of used cars and budget grocery stores and cheap clothes), I lived an incredibly charmed life for my first 30 years.
Even though my parents divorced when I was 4, and I was super sad to not see my dad often, I was totally immersed in a large, loving family; attended a great Catholic school in my small Ohio town (thanks, tuition assistance) and was blessed with many friends, a handful of which I stay in touch with today.
Anyone who measures their worth by career and finances need only go from my safe and charmed childhood, to my tormented and broken adulthood to fully understand how nearly irrelevant our paychecks really are.
For 30 years. Laughter. Fun. Safety. Innocence. Security. Hope. Comfort. Everything a person could want.
…
And then it all died.
I didn't have my family anymore.
It was a slow death, and I think that might be the worst kind. I became more sad. More hardened. More hopeless.
I thought it was depression but I think that's just a word we use to lazily describe the feeling our bodies naturally feel when it's telling us to remove ourselves from bad situations. That's just how our brains work after a million years of avoiding predators, James Altucher says. He's probably right.
My brain was full of all these memories. All these ideas about my identity. Who I was versus who I am. And even though I'd built up decades of stories I knew about myself—who I perceived myself to be to others, and who I knew myself to be inside my own head, heart and soul—I couldn't remember that guy anymore.
I felt—literally—as if I'd lost myself. And I didn't know if I was ever going to get me back.
I think a lot of people feel this way after divorce or losing a loved one or going through some other radically life-changing trauma.
It's really scary to feel that out of control.
To realize just how fragile the human experience can really be after you'd been insulated from its cruelness for so many years.
"When were you… you again?"
That's what she asked. My friend who lost a child and a marriage within three years. Someone who's trying to find herself physically and emotionally.
The question made me pause.
And then I realized just a little more truth.
You don't just wake up one day and feel like your old self again. There's no magic switch.
It's a moment.
At first it's a laugh and a smile. The kind you don't have to force.
And then a series of moments that begin to compound.
Then maybe you drive by one of your many pain hot spots—because she's in there, or often is, or whatever. But you don't feel the stabbing anymore. You don't want to cry.
Then a date. Then a kiss.
I can do this.
You make more friends. Have more fun. Make new memories.
I'm alive.
And then you can just sit still. All alone.
You can just be still.
And the silence is no longer deafening. You don't feel like you're going crazy. You don't over-think.
You can just… be.
It would have been sweet relief had you been able to find that peace in the beginning, but there's no shortcut to reclaiming your life.
There's just… the way.
Maybe it's weeks. Months. Years. I imagine everyone's journey is a little different, and in some respects, never-ending.
You just collect the moments and hold them in your heart.
Smiling comes easier. Peace, more abundant.
Justifying all that hope you thought might have been in vain.
You can breathe again, but no longer have to force it.
In through the nose. And hold. Out through the mouth. In, then out. Don't forget to breathe.
But when you're you again, there's nothing to remember. You're just breathing.
Because you're back. Resurrected.
Still here.
A glance in the mirror.
I know you.
Alive.