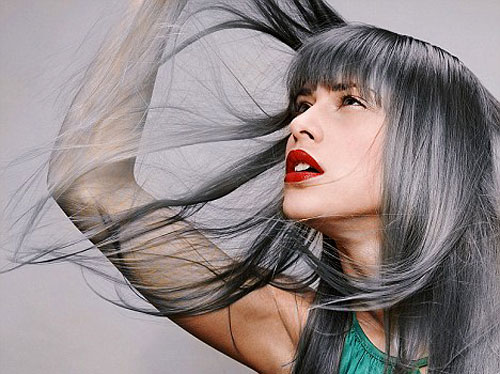 I wasn't particularly confident or unconfident when I was a kid.
But something changed mid-high school, and whatever social fears people sometimes feel mostly melted away for me. I was nice. I was smart. I was in excellent physical condition. And I had plenty of friends.
The only thing to be afraid of was bigger, tougher kids beating me up, but since I treated everyone pretty well, I never had to worry about stuff like that.
I was friendly and flirty with girls. Some liked me. But that's not the important part of this story.
"What's the important part of the story, Matt!?!?"
I never had a problem knowing how old a girl was.
When I was 16 or 17? I was never accidentally attracted to a 13-year-old or made the mistake of thinking a 26-year-old was my age.
You could just tell! You looked at a girl, and you knew whether it was age-appropriate to be interested in them.
That was an under-appreciated skill. 
Now? Not So Much        
And I'm a little confused about why.
In virtually every area of my life, with running fast for long periods of time being the notable exception, I am INFINITELY better now than I was 20 or so years ago. At what? Everything.
But you know what I'm not better at? Identifying a woman's age.
This isn't very important most of the time, but now that I'm a single guy again, this has been coming up.
I spent a while talking to a totally cute waitress at my favorite lunch spot today. One of my friends and I met her about a week ago, speculating early to mid-20s.
I just came out and asked her today how old she was because I'm a curious person.
You know what she said? Of course you don't. She said: "I'm 19."
Nineteen.
NINETEEN, people.
19!!!!!!!!!!!!!!!!!!!!!!!!!!!!!!!!!
This isn't the first time this has happened.
And honestly? That's scary. Frightening, even. Twenty years ago I could nail the age within a year or two every single time. Appropriateness was never in question.
But now? Holy shit. I repeat: holy shit. I can't be chatting with teenagers(!!!) and thinking they might be of appropriate dating age.
CAN'T HAPPEN.
EVER.
I'm embarrassed. I'm so embarrassed I didn't want to write about this. But then I remembered that if I'm experiencing something, then thousands of other people are, or have, too.
What's my dating window? As a 35-year-old. It's 25-42ish, right? That's a 17-year margin for error!!!
I find this unsettling. And I feel a little dirty. And I'd like to know how this could happen.
Are female humans evolving whereby younger women look older than they did 20, 30, 40 years ago? Can that be part of it?
Or as we age, do we have a youthful image in our minds that makes us think or feel as if we're younger than we are?
There is nothing about a 19-year-old girl that interests me. (No, not even THAT, gross person.) I hope you believe that because it's true.
But I'd really like to know what's wrong with my brain that I don't just instinctively know how old someone is like I was able to in my youth.
I told my buddy this story over a text. He laughed at me, shared my surprise at her age, and said: "Must be this old to ride."
Then I laughed. "Great headline. But I'm too embarrassed to write about this."
"Just write it," he said.
Fine. Dick.
*Publish*