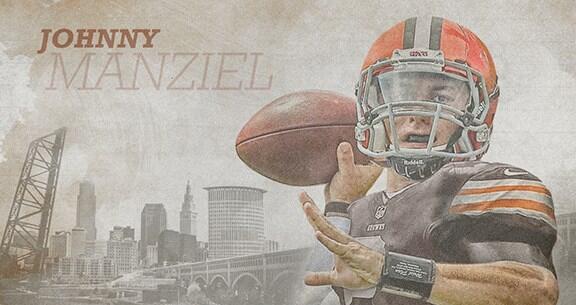 Hope is most important when it feels hopeless.
I'm sure everyone's rock bottom looks and feels a little different. Mine came in those first weeks and months after divorce. I have never felt as uncomfortable in my own skin as I did during that time.
You lose yourself. You lose control of your mind and body. They do things involuntarily. And those things don't feel good.
You look in the mirror but you no longer recognize the person staring back at you.
There are so many life events that send people into a tailspin. Mine was divorce. I have never known fear like that before.
How will I handle doing everything that two people used to do?
How will my son feel about me when he's old enough to understand what happened?
How will I handle my ex-wife eventually marrying someone else?
What if I lose all my friends?
What if women won't date me because I'm a divorced loser with a kid whose own wife wanted nothing to do with?
Even if they will, how will I ever meet them?
But here's the scariest part: You have just spent years and years building dreams with your family. You have this idea of what five years from now will look like. There's comfort in that. And you're walking the walk with a partner. Someone you can count on for back up and support. Someone to give a teeny-tiny ounce of a shit about the things going on in your life.
And, poof. Gone.
All those ideas about your future are toast. Up in smoke. When you get dumped, you lose your PAST and FUTURE. I didn't handle that very well.
I'm still coming to terms with everything.
But 13 months later, I'm learning to not focus so much on the past or the future. We spend so much time dwelling on the past or worrying about the future.
Why not live in the now?
Right now is the only thing that's real. Yesterday isn't real. Tomorrow isn't real. Today is real.
And right now you're breathing. You're thinking. You're here. You're a human being.
I am.
Not many things are more important than that. We're here. Right now. We have right now.
Does Yesterday Determine Tomorrow?
I was kicking around two questions in the first post:
How much does what happened yesterday factor into what will happen tomorrow?
Is some hope—blind, unfounded hope—a dangerous thing?
…
The Cleveland Browns win, on average, five games every year and make me sad. My favorite football team has conditioned me to expect the worst. Does that make sense?
Does the team's performances of yesteryear have ANY bearing whatsoever on what they might do this year or next? With new coaches and strategies and players?
Does the fact that every quarterback the team has drafted since 1999 failed to live up to expectations mean that the next quarterback they select will fail too?
…
Does the fact my marriage failed mean there's no chance a second one could succeed?
Do the bad things that happened to me, you, or anyone else justify abandonment of hope? Is the sky really falling? Or is it the perfect opportunity to learn how to overcome fear so we can live life more courageously?
Is False Hope Dangerous?
You see it in the "faith healing" community sometimes where people want to rely on prayer (I am ALL for prayer—even when it comes to the NFL Draft) and ignore some of the resources available to them. People die doing that.
People die drinking purple Kool-Aid®.
People waste their lives holding on to relationships they think are on life support, but are really just corpses.
And the false hope kills you. It does. That's why marital limbo is so hard. I think particularly for the person who really wants the marriage to last. You hope and you pray and you try and you work and you love.
Every day is an opportunity.
And then the rug gets pulled out from underneath you. The person with all the power—the person holding all the cards—seals your fate when they finally make their move and it's not the one you've been hoping and praying for.
You lose your happy past. You lose your imagined happy future. And you just lost life. All that precious time.
You mourn every bit of it. All the loss. And you feel sorry for yourself, right up until you don't anymore. Because we learned a valuable lesson about time traveling to the past or future.
Don't.
All you and I have is right now. That's true every day we wake up. Every second we get to breathe.
Don't forget to breathe.
The Future
I don't try to imagine the future much anymore. One of the biggest changes between me two years ago and me today, is that I'm so much more focused on the present.
What can I do today? What can I do right now? Is this the life I want?
And it has been so empowering to focus on the now. To concentrate on living in the moment.
Because now I'm not afraid of an uncertain future.
And now I don't spend all my time living in the past, allowing the pains of loss to poison the present.
…
Hope
noun – a feeling of expectation and desire for a certain thing to happen.
verb – to want something to happen or be the case.
…
I know a truth that almost none of us keep top of mind, or else the entire world would be different.
None of us know what is going to happen next. Not next week. Not tomorrow. Not five minutes from now.
Sometimes bad things will happen. And sometimes good things will happen.
Sometimes we'll laugh. And sometimes we'll cry.
If we always focus on the bad things that happened to us, we will feel sad. If we try to focus on all of the good things that happened, we will feel much better. In the end, the past barely matters and the future isn't real until it is.
But we have right now. To expect good to happen. To desire happiness and contentment.
Right now we have the power to smile. To laugh. To hug. To kiss. To be kind. To love.
And if life is nothing more than a series of right-nows, then we always have the power to be a force for good.
To choose the life we want for ourselves. A beautiful one.
And I'm hopeful we will.