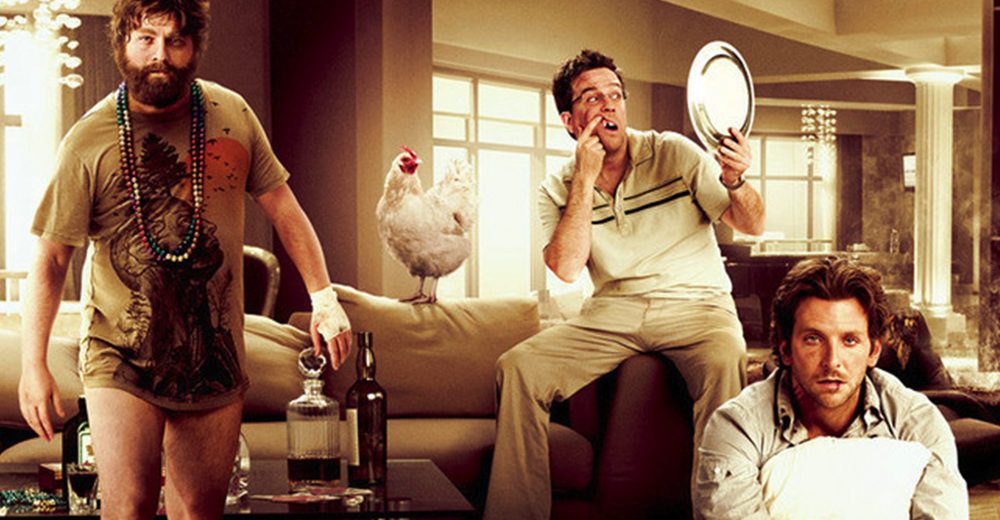 I couldn't open the door and I was getting pissed.
Metal handle. The horizontal kind you grab and pull down easily. I really felt like I needed to get through that door. I was so frustrated.
So tired.
Wait.
Where am I?
The cobwebs started to clear. I thought I'd been dreaming. Sleep walking, I guess, because I hadn't been laying down.
I was in a gray stairwell. Nondescript. Industrial-looking. Cinderblock walls and metal stairs. Kind of dirty.
Holy shit. How did I get here?
I tried the door again. Locked.
Jesus. How long have I been here?
Since I couldn't go forward, I went backward and started heading downstairs. I made the first turn down the stairs to the next floor and found my black hooded sweatshirt laying in the middle of the stairs. There was a stain on the chest. Kind of gross. I didn't try hard to figure out what it was. I just put it back on.
I tried the next door I ran into. It opened.
Holy shit. This is the hotel I'm staying in.
But it didn't make sense that I was in the hotel I was staying in because the last thing I remembered was celebrating the last night of a very long work week with friends at The Golden Nugget in Las Vegas—and our hotel was nowhere near The Golden Nugget.
Four of us were at a quasi-open-air bar by the blackjack tables where an hour earlier, I'd won about $140 at a $5 minimum table—my first ever Vegas blackjack game. (I have a poker-only policy most of the time because I don't like playing the house.)
Three of my friends/co-workers and I were listening to a cheesy live cover band where the front man was kind-of, sort-of Elvis-y looking, but not really.
There were no bathrooms in this bar, so you had to leave the room and walk out onto the casino floor to use the restroom.
Sometime around midnight Vegas time, I excused myself from my friends to use the restroom, dropping a little cash in the cheesy cover band's tip jar on the way out.
That's the last thing I remember happening before "waking up" in that stairwell—because, again, I was never asleep as far as I know—in my hotel which is several miles away.
…
I was still dressed in the clothes I was wearing the last time I could remember anything. Jeans. A long-sleeve button-up with rolled-up sleeves.
My shoes were missing. I was wearing brown dress socks with a yellow stripe across the toes.
Where are my shoes?
Are they in my room?
Shit. I don't have a room key.
I did the walk of shame in my socks and stained hoodie into the hotel lobby. I looked at the woman at the front desk and tried not to cry. I told her my name and room number. I may or may not have told her that I woke up in the hotel stairwell and that I didn't remember how I got there.
I told her I knew EXACTLY how that sounded coming from some asshole stranger in Las Vegas.
But she was kind when she didn't have to be and gave me a room key.
I didn't want to be the guy who got drunk in Vegas and ventured out into the hotel with no shoes, no wallet, no phone, but it would have been nice to find those things.
I got back to my room and none of that stuff was there.
There was no reason to believe I'd been back in the room since I'd left to go out the night before.
I glanced over at my laptop open on the hotel room work desk.
There were emails from my bank notifying me of suspicious activity on my bank debit card.
I called the number. I told them exactly where I'd last used my card to pay for dinner.
They told me it had been used at some local pharmacies and a Wal-Mart since then. I assured them it wasn't me, and they cancelled the card.
I went to the computer to see about locating my phone. Apple's Find My iPhone feature showed me the last place it had been pinged.
Cool. I can get my phone and wallet back, I thought. I foolishly believed they'd take the money and cards and throw the rest in a trash can or ditch.
But I kept refreshing the Find My iPhone page. And the phone kept moving.
There was a police station just a few blocks from my hotel.
I walked there in black dress shoes that looked out of place with my blue jeans and green t-shirt I'd changed into. They were the only shoes I had left.
When I arrived to file a police report and ask for help recovering my property, I was told that wouldn't happen. That I could file a report, and that I would hear back from a detective in seven to 10 business days.
"I was supposed to be on a plane back home this morning. I'm going to miss that flight. I don't have any money or identification," I told the guy. I was trying to not cry again.
That's when he told me that they won't send police after lost or stolen phones. After I thought about it long enough, I finally understood why. They're not going to risk a public safety incident over some tourist's phone, wallet and shoes.
But it was hard to think about the dickbag driving around town with my stuff—literally having a location on them—and not being able to do anything about it.
…
Author's Note: To any of my friends or parents who might be seeing this, I'm so sorry if this is how you're finding out about this. I still don't have a phone, but I'm going to try to get one as soon as I publish this, and I don't have any money outside of my retirement account, so mom and dad, I'm probably going to owe my friends a bunch of it. I'm not into charity, but I think I'll accept some now. I promise to call you as soon as I have a working number again.
…
I was still alive.
I felt VERY bad physically—near as I can tell, I'd been awake for 30 straight hours, which was a new personal record—but I was alive.
Once I took a few minutes to think about everything that could have happened, I was at my hotel. I had a few friends in the building who all expressed relief that I was still alive and offered me all the money they could to help me get home.
We extended my hotel stay another night. The airline put me on a new flight the following day. The hotel printed out a copy of my police report for me since I didn't have a phone or access to a printer.
I was able to reach my ex-wife at her office and explain what happened. I tried to not cry again.
She was kind. She always is when I need it most.
She was okay. Our son was safe. She offered to help above and beyond anything I'd have ever asked for. I just wanted her to know I'd be a day late and that I didn't have a phone anymore.
…
Somehow, some way a person or two identified me as a good target.
Pretty smart. I was a great target. They got all my shit. I was no threat to stop them. And I left town without anything bad happening to them.
They're still out there, and they're going to do this again to other people.
But I told one of my friends on the work trip with me: "Is it weird that I'm grateful to the robbers for bringing me back to hotel? I think it probably is. But they could have taken me anywhere. So I'm grateful."
I didn't wake up in a bathtub full of ice.
I didn't wake up in a ditch.
I'm not marked up. They left my private parts alone.
That could have been the end of the story. A pathetic not-entirely-sober walk to a casino hotel bathroom, then—BAM—dead.
An end I could neither see nor feel coming. Just a fade to black.
But, no.
Not just yet.
…
I have more to say, but I'm going to save most it for tomorrow.
I'm home now. With a laptop and internet access, at least. And my first legit sleep in a few days.
Turns out, If you have a police report, the airline will let you on a plane if you can get through airport security. Airport security won't be as nice to you as the airline will, but if you answer a bunch of super-personal questions (I had to tell them exactly how old you are, mom. Sorry!), they eventually let you go after they fondle your junk for a couple of minutes in front of a hundred people.
…
Tomorrow, we're going to talk about how the pain of divorce taught me emotional intelligence, and how this situation where I believe I was given what I presume to be a date-rape drug. Rohypnol. Roofies. I'm pleased to tell you I know nothing about them, but for the first time I think I know what it's like to have your free will taken away from you by people with bad intentions.
Maybe this was the Universe's way of giving me a more up-close and personal peek into rape culture.
Because now I KNOW what it feels like to "wake up" and feel a kind of shame and embarrassment and confusion that I've never known before.
Now I KNOW what it's like to see people look at you side-eyed like "Yeah. Surrrrrrrrre that's what happened. Oh, so you were drinking alcohol? And a bunch of details are fuzzy? Of course they are. Your shoes are missing? I wonder why someone would take your shoes?"
Yeah, I don't fucking know either. But it's what happened.
And I was one of lucky ones.
…
I'm so sorry for all that you've been through, ladies. I'm so sorry that you've had to be called "stuck-up bitches" for protecting yourself from strangers in bars. I'm so sorry that you sometimes go to the restroom in groups because you're CONSTANTLY on alert to avoid something I'd successfully and obliviously avoided for 40 years of life.
I finally see you. I was getting close already. I'm a lot closer now.
To be continued.
Love you guys.