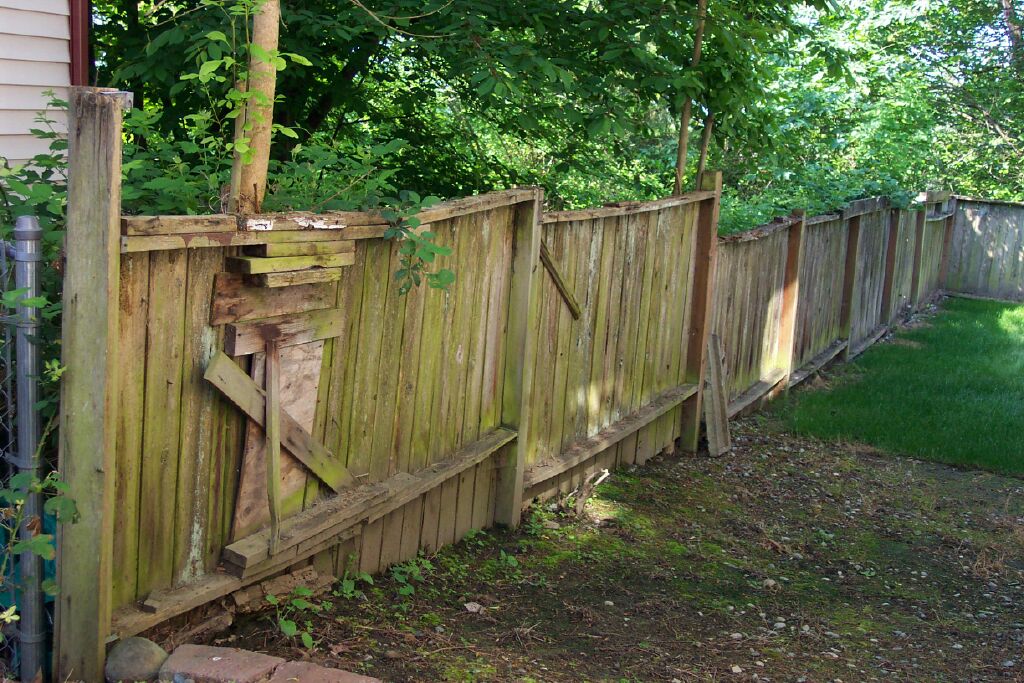 I don't know whether things like building inspectors or mechanisms for people to leave positive and negative customer reviews existed in the Middle East 2,000 years ago.
But maybe in the Nazareth town square there was a bulletin board of some kind where townspeople could leave reviews.
"Ezekiel the shepherd did an amazing job! He took our goats and pigs from Town A to Town B in just a few weeks' time and he only ate three of our goats to survive! If you need a shepherd/goat herder for a cross-country flock transfer, Zeke's totally your guy!"
Or maybe.
"We hired Ishmael to help us harvest figs and grapes. He was the absolute worst. He showed up late every day, collected the fewest figs of any hired farmhands, and he was always walking around the property naked with nothing but fig leaves covering his privates! Gag me. Ishmael is a dirty, fig-stealing nudist, and we will NEVER hire him again!"
And, just maybe, Jesus of Nazareth was a subpar carpenter. Maybe in today's online-review terms, he had a 2.3-star rating.
"Our family hired Jesus the carpenter to help us build a barn. And we feel morally obligated to say what an absolute gem of a guy he is. Literally, the most kind and patient person we've ever met. I was giving him crap about being late half the days he worked here, and Jesus calmly explained how he'd stopped on the way over to help some sick and hungry people, and by the time he finished explaining, I wasn't even mad anymore! He's amazing. But, we'd also be doing our neighbors a disservice if we overlooked Jesus' work. I mean, the guy's a BRILLIANT philosopher and demonstrates impeccable character… but good God, his miter joints and tongue-and-groove work are about as shoddy as we've ever seen. Forty-five-degree angles, Jesus! Amiright? Goodness. We're going to have to redo half of the barn next year, and when we call Joseph, we're going to politely request that he not bring Jesus along with him. The entire back-half of the roof is leaking water every time it rains! I've got buckets of water everywhere! Anyone know a guy who can turn it into wine? I need a drink!"
…
No matter what you believe about Jesus, I encourage you to consider that he might not have been an amazing carpenter.
I'm a long-time Jesus guy, so I had a little trouble dealing with the idea when I first considered it. But I think your life will suck more if you run away from discomfort all the time, so I hope even if you're also a long-time Jesus person, you'll let the idea roll around your mind a little.
It's amazing the stuff we don't think about. REALLY important things.
For many people in the world, Jesus is the focal point of their spiritual lives. PERFECT. SINLESS. DIVINE.
For many people, Jesus = God.
I insist we not have any religious or theological discussions on the matter. Because that's not the point.
The point is: You're a human being. And you're a miracle. And you're amazing. And you're capable of doing incredibly beautiful and inspiring things, and I couldn't believe in you more.
But you know what you also are? Thoughtless. Wrong. Confused. Misinformed. Misremembering. Flawed.
Those aren't value judgments. Those are simply true things that come along with each and every one of our Welcome to Earth gift packs when we arrive.
And I think this is EXTREMELY IMPORTANT for people to understand about themselves—this idea that no matter how intelligent or healthy or functional we are, we get things wrong a lot.
When you KNOW you're right and are disagreeing with someone else who also KNOWS they're right, bad things tend to happen—especially when you're in a romantic relationship or marriage with them.
I don't think I'm going to blow the minds of anyone in the relationship counseling or family therapy space by identifying THAT as the root cause of the vast majority of relationship dysfunction and human emotional suffering.
And I can only think of two things that might help:
Encouraging smart and healthy communication techniques.
Encouraging people to start questioning their beliefs and holding them to the same level of scrutiny they're applying to others'.
Every instinct in your body is to avoid doing this. You start rattling your inner Beliefs cage, and your whole world can feel unsteady.
But it's what we've got to do. We must.
Uncomfortable Truths > Comfortable Wrongs
It's the difference between being a slave in the Matrix, or living free in the Real World.
What Might You Be Wrong About?
I want to be SUPER-clear on something. I am NOT trying to challenge your core beliefs. Never. I promise. Those are for you and no one else.
But I think calling attention to things—VERY serious and sacred things for many of us—and then pointing out how thoughtless and careless we are with some of those beliefs can help illustrate how silly we can be. Ultimately, that silliness can cost us healthy relationships with those we love most, and lead to the most pain we can ever feel. The pain of breaking on the inside after your family or marriage or friendship is torn apart can feel infinitely more uncomfortable than can the process of challenging your own beliefs and assumptions.
NEVER FORGET—the truth will always hold up to intense scrutiny. Truth is truth. It CAN'T be proven false. So rest easy, truth seekers.
…
Santa Claus is my favorite example for this conversation.
I was wrong about Santa Claus. I believed totally and completely for about five or six years of my life that an overweight, bearded, jolly man in a bright red suit flew through the air in a sleigh pulled by magic reindeer, and delivered Christmas presents to every well-behaved child on the planet in one night.
I believed that even though I woke up on various Christmas mornings in Iowa, in Ohio, in Missouri, and in Florida when I was little that Santa magically always knew where I was.
I can't remember what I did last Tuesday, but Santa could keep track of things like that. I was too young to realize that's even more improbable than flying reindeer.
Santa was real. And there wasn't a damn thing you could do to convince me otherwise.
Finally a holiday season came along where by that time I'd heard enough rumblings from friends via their older siblings enough times to finally have the breakthrough: Ugh. Our parents are playing Santa. That's not a shot at parents. Nor a call to destroy childhood innocence, or a sense of wonder which we should all demonstrate no matter what.
But I have to deal in reality. I believed in something I felt certain was true. I later discovered it wasn't.
Want your relationships to be awesome? Be mindful of the fact that you are capable of wholeheartedly believing in things that aren't true. That realization allows us to demonstrate the humility necessary to experience healthy intimate relationships and cultivate meaningful, unbreakable friendships.
Jesus Might Not Have Even Practiced Carpentry
Thanks to white European artists becoming famous, having their work spread far and wide, and then having Europeans bring their homeland's artwork across the Atlantic ocean 250 years ago, I grew up only seeing the images of Jesus I imagine most of you think of when you hear the name "Jesus."
White guy. Long hair. Piercing eyes.
But Jesus was a Nazarene. He was Middle Eastern. I'm not pretending to know what he looked like. But I think we can safely assume it's NOT like the images we all grew up seeing in the United States.
I had trouble with that at first. That was a little bit like the Santa thing.
Do you ever think about that no one ever even called him Jesus?
His name was Yeshu'a ben Yosef. After all of the translating from Hebrew-Aramaic into Greek, then to English, you end up with a name that's the equivalent of Joshua or Jesus.
Christians grow up learning about Jesus working as a carpenter. Despite my juvenile jokes about him possibly doing shoddy carpentry, Jesus was likely not a contractor doing a bunch of framing and finishing work.
The original Greek word was "tekton." Which is more like "craftsman" or "builder." And when you start digging into all the word stuff, it's not hard to see that Jesus may have always been more in the philosopher/teacher/Rabbi line of work "crafting" and "building" the following that evolved into Christian faith.
And if the image of a Middle Eastern man named Yeshu'a not practicing actual carpentry, OR maybe so, but not at a high level, can be so radically different from my lifelong image of Christ, ISN'T IT POSSIBLE THAT HUMAN BEINGS WHO DISAGREE WITH ME ON ANY SUBJECT AREN'T WRONG?
I'm not asking you to doubt your beliefs. I'm not asking you to abandon confidence or faith. And I'm NOT suggesting that your most sacred personal beliefs are like childhood beliefs about Santa.
I'm only asking you to allow yourself to be wrong.
About EVERYTHING.
I'm asking you to ask good questions with a curious mind and heart.
Not to create doubt and disconnection. To seek Truth and create lasting connection.
Mentally. Physically. Spiritually. Emotionally. With yourself. With others. With Life that we see and feel on Earth, as well as the Life beyond these bones.
Sometimes there's Right. Sometimes there's Wrong.
It's hard to choose a path when we can't tell the difference.